Premier League giants Manchester City are confident that they can rope in Gunners contract rebel Alexis Sanchez after the Chilean superstar casts doubt over his Arsenal return.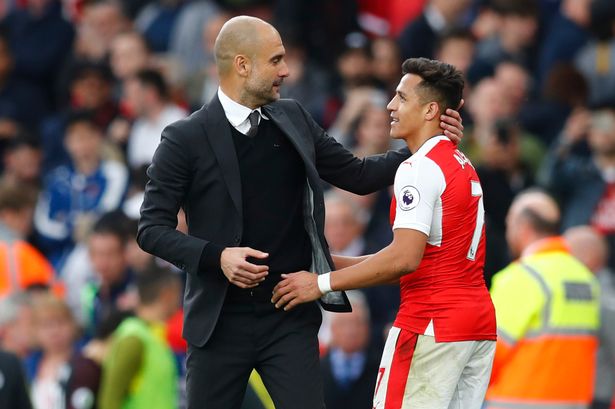 Sanchez is due to return at the North London club on Sunday following an extended break and he continues to be heavily linked with moves to Man City and Paris Saint-Germain.
Gunners boss Arsene Wenger had confirmed that the Chilean would return back to training by Sunday but the Chilean forward took an U-turn and posted a photo of himself on social media claiming to be 'sick'.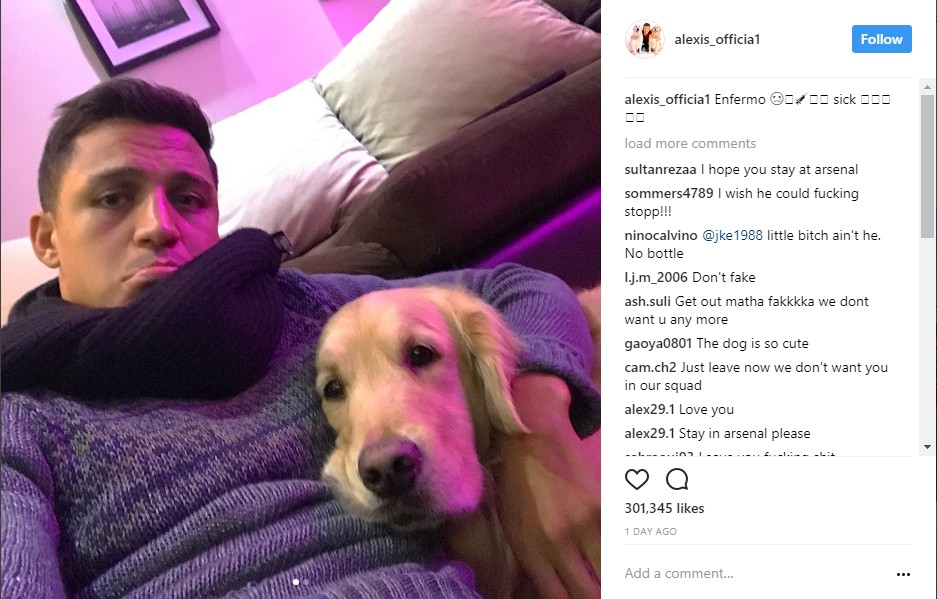 Sources claim that the Gunners hierarchy were aware of the Chielan's attempt to delay his return after having been in contact with the player and his representatives.
However, the Arsenal bosses have made it clear that Sanchez's return date will remain unchanged and any changes in his pre-season schedule will be made once he returns.
This makes it clear that Arsenal are in no mood to sell their prized asset this summer, despite having the risk of losing him as free agent next summer.
Alexis' current contract with the Gunners is set to run out in 2018 and he is yet to sign a contract extension.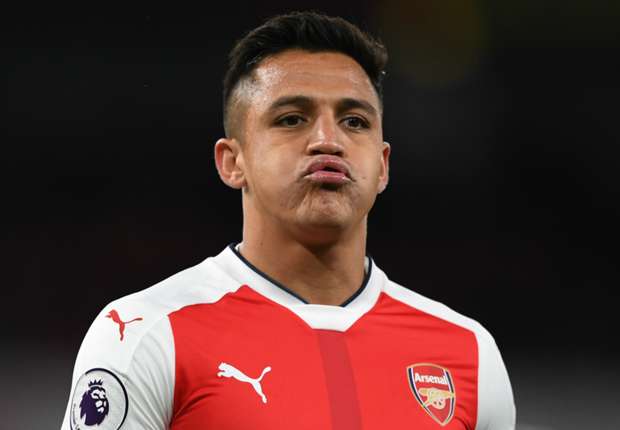 Sanchez has accentuated last week that he desperately wants to play in the Champions League and has informed his friends that he wants to leave this summer.
He said: "I've already taken my decision, but now I depend on Arsenal and to see what they want."
Sanchez has been heavily linked with a move to Manchester City where he will reunite with former boss Pep Guardiola.
And City goalkeeper Claudio Bravo, who is also Sanchez's Chilean team-mate, said: "If he decides to go, we'll wait for him with open arms at City."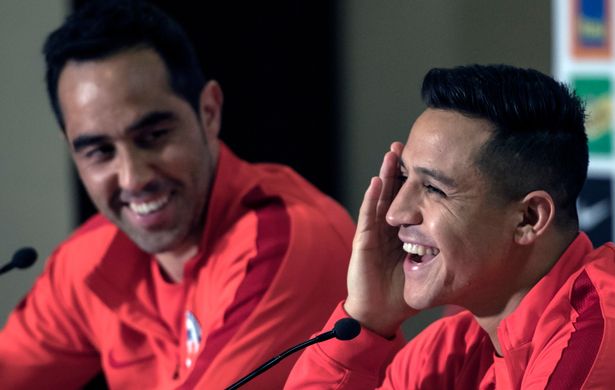 The Chilean was never on any of Barcelona's Champions League winning teams during his stint at Nou Camp.
And now he is desperate to make a switch to a club where he can finally win the European competition.
Arsenal are in the Europa League this season and it seems that the former Barca player is desperate to make a switch to a club where he could challenge for bigger titles – with PSG also keen on signing the services of the Chilean on a £45million deal.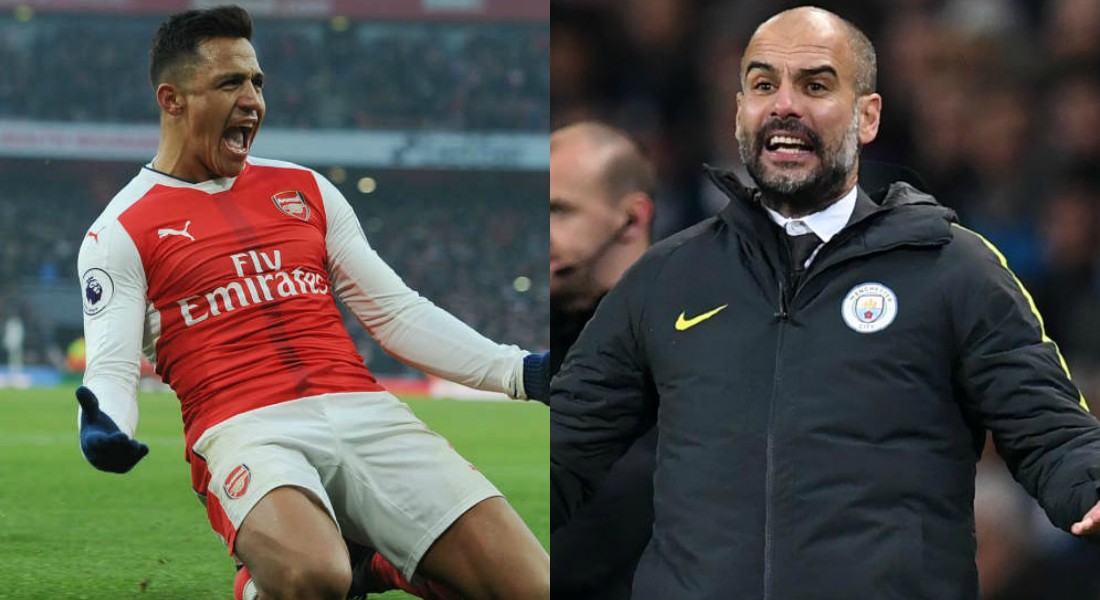 The Chilean currently takes home £140,000-a-week and sources reveal that he is now playing hardball with Wenger in order to squeeze a mega-money deal out of Arsenal.
Manchester City are prepared to pay Alexis Sanchez close to the staggering £400,000 per week he wants.
Guardiola had Sanchez on his radar and wanted to sign him when he became Man City boss last summer.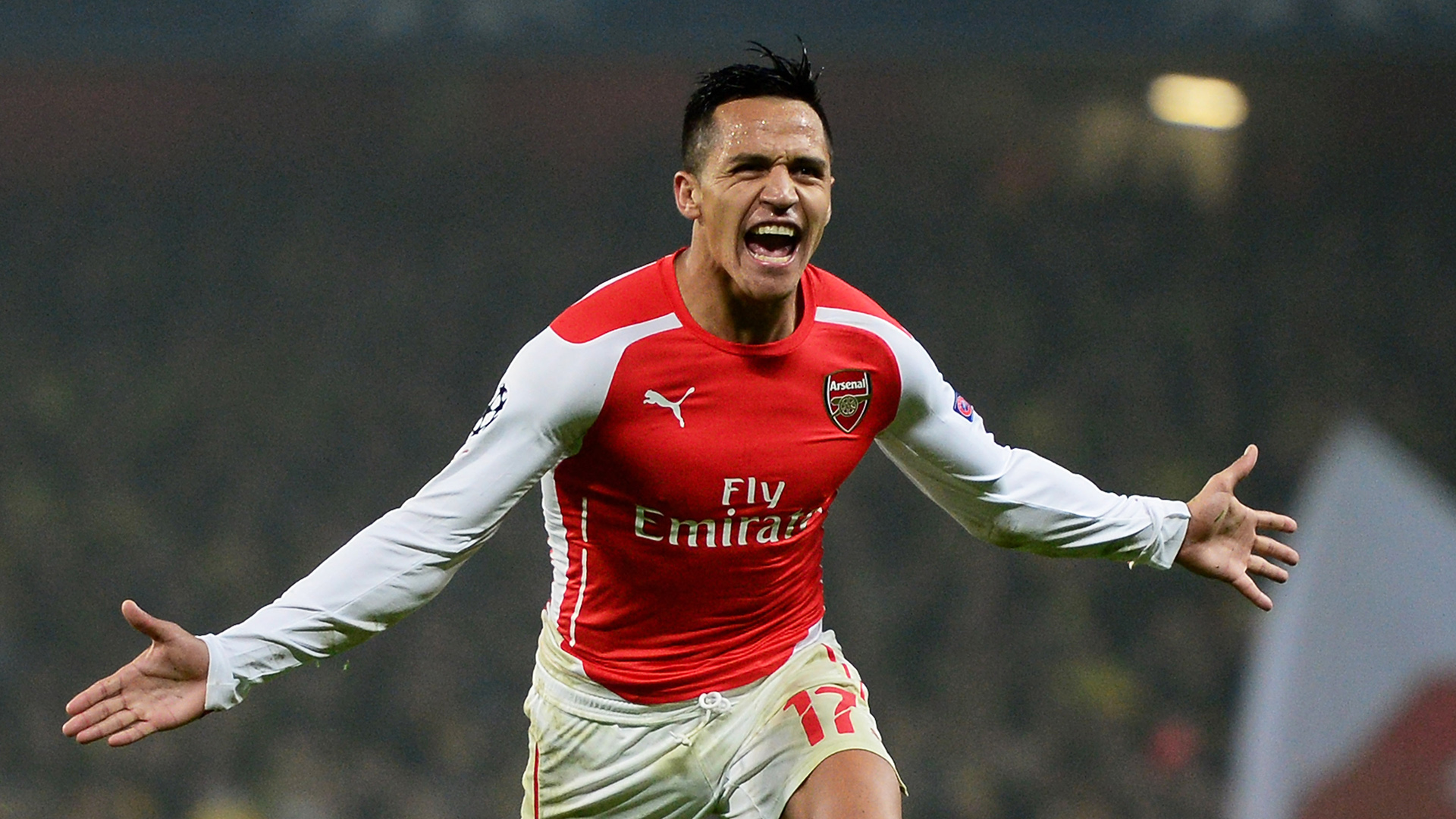 And now the Spaniard wants to boost the Man City attack by landing the 28-year-old forward, with reports suggesting that Sanchez is on the verge of parting ways with the Gunners.
Guardiola is set to break Real Madrid's record for the amount of cash splurged in one transfer window.
Pep smashed the world-record fee for a goalkeeper, spending £34m for Ederson Moraes, who made a sloppy start like Claudio Bravo in his debut against arch rivals Manchester United.
The Spanish boss has only added one attacking player this summer. He roped in Bernardo Silva from Monaco for £42.5m.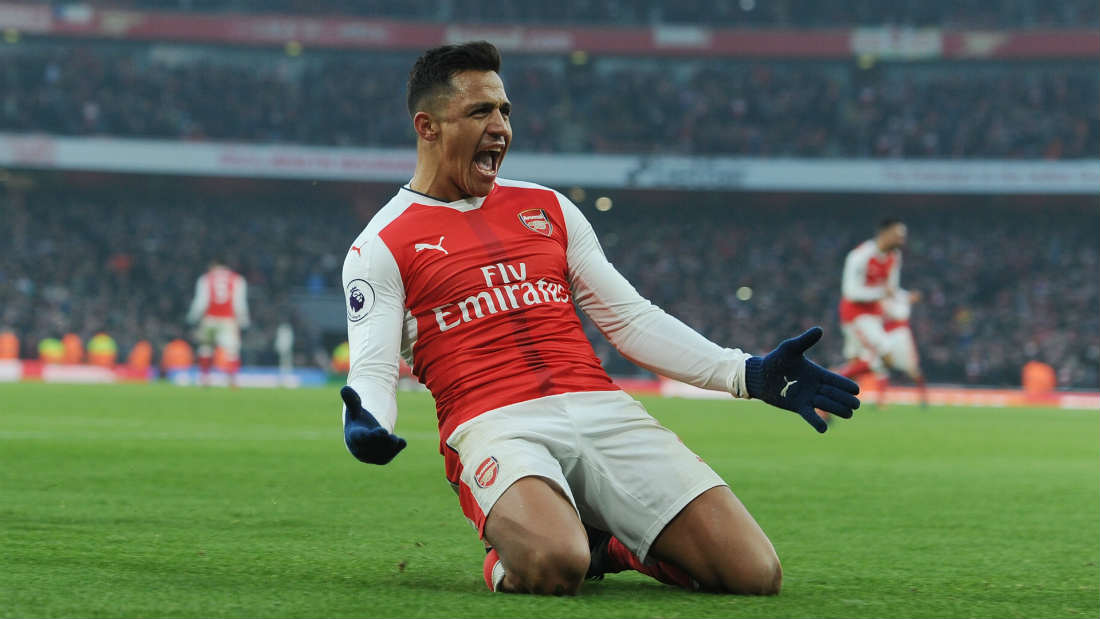 The Spaniard has splurged £50m on Kyle Walker and £26m for Danilo but the duo will have to fight for the same position in the Man City first-team.
Man City also roped in Benjamin Mendy for a staggering £52million – the highest transfer fee ever paid for a defender.
And now Guardiola is desperate to rope in Sanchez this summer to take his summer spending in the region of £252MILLION.
Meanwhile Sanchez has also been heavily linked with a £45M move to PSG.
According to reports, Alexis Sanchez has held talks with PSG at a lavish Paris hotel.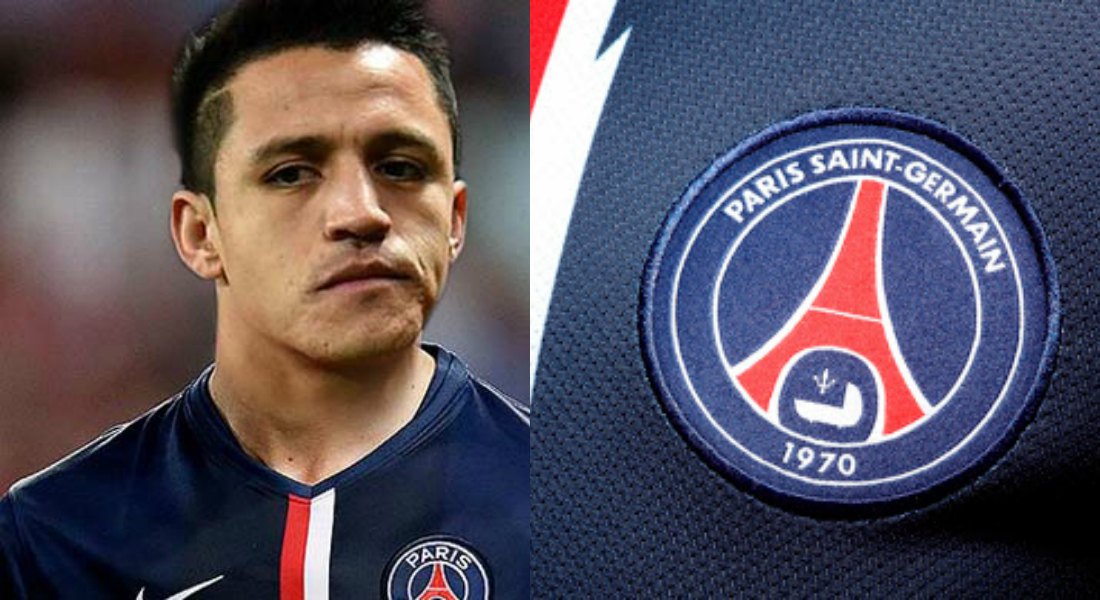 Reports claimed that the Chilean forward visited the five-star Royal Monceau Raffles to hold talks with PSG's sporting director Antero Henrique.
Earlier, FootTheBall reported that Paris Saint-Germain have sent their sporting director to London in order to seal a deal for Arsenal contract rebel Alexis Sanchez.
But, Arsene Wenger is hopeful that a tempting new contract and the opportunity of living in London will persuade contract rebel Alexis Sanchez to stay put at Arsenal.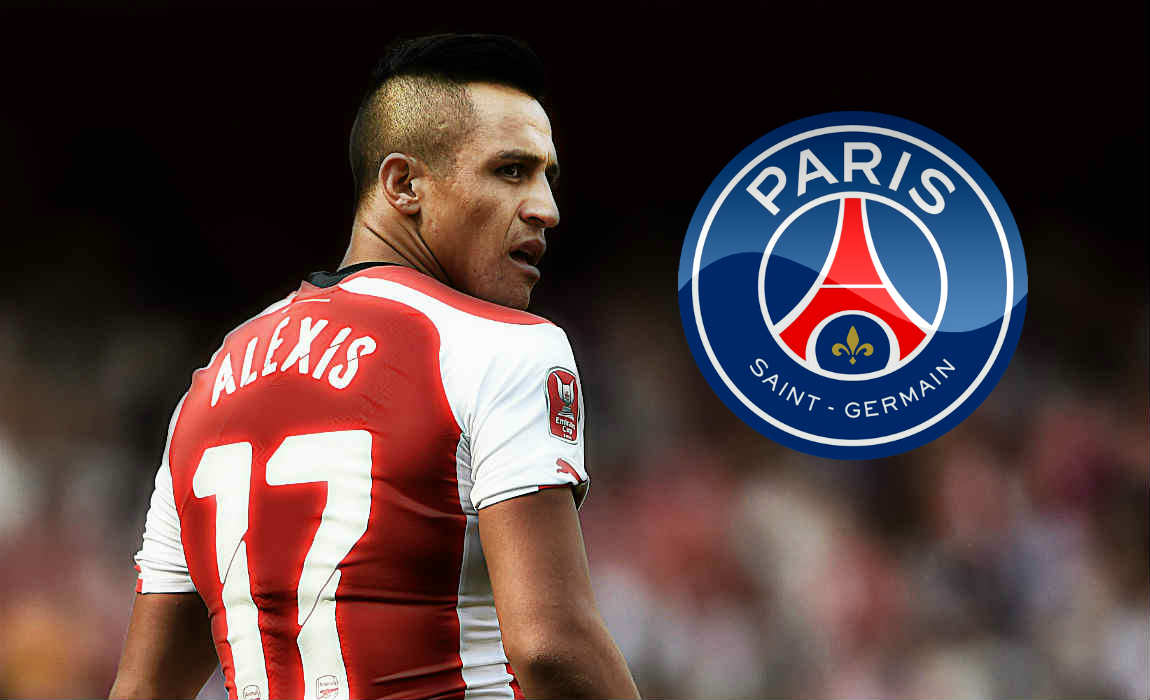 The French boss is confident that the former Barcelona man will stay put for the next season.
Wenger believes that a new tempting contract worth £300,000-a-week could convince him to stay and prevent him from leaving the club this summer.
Wenger is adamant Sanchez will remain an Arsenal player.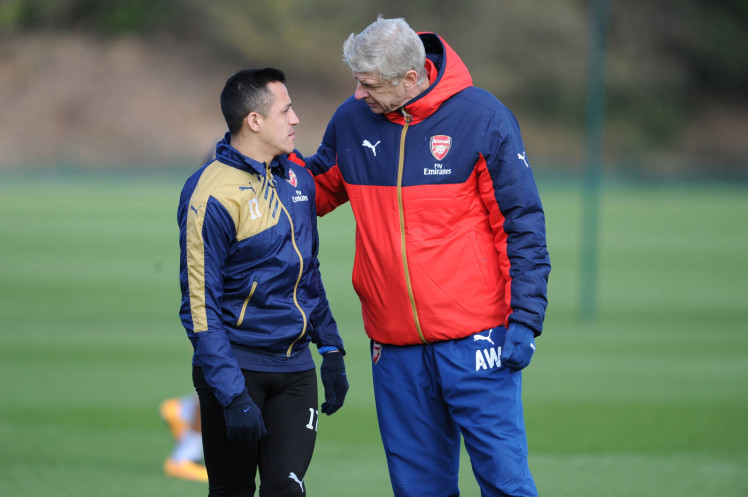 He has said: "The decision has been made and we will stick to that.
"The decision is not to sell."
But now, former Gunners striker Alan Smith insisted that Arsenal should sell Sanchez.
He said: "Alexis Sanchez is a big shadow hanging over the Emirates. Arsene Wenger says he is determined not to sell him, but he seems determined to leave."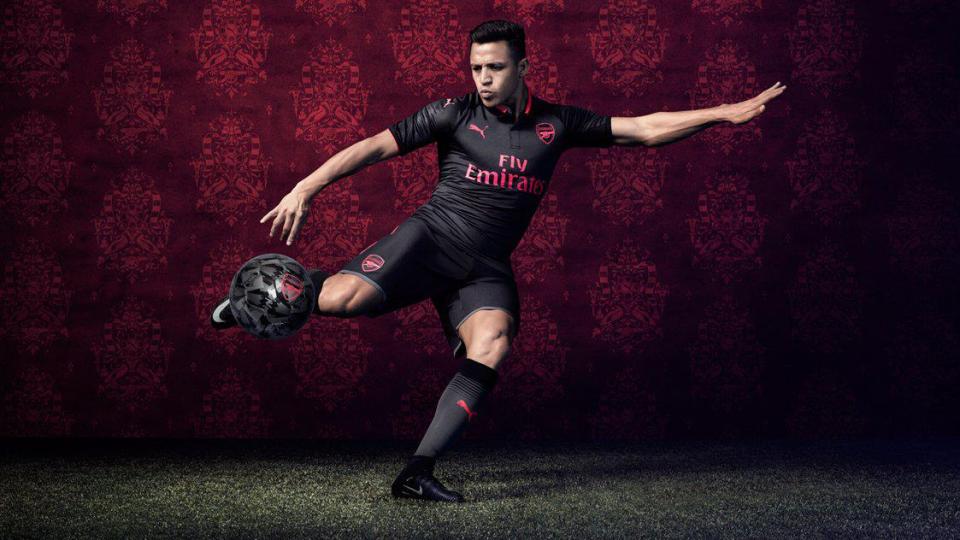 "If you've got an unhappy player, a bit like Philippe Coutinho at Liverpool, that's not a great situation to have in the dressing room. For me, it's a no-brainer: you've got to let him go, get the money and move on."
"What the owners would think about keeping a player you could get £60m for and then letting him go for nothing in 12 months' time, I don't know."
"It happens time and time again at Arsenal."