Manchester United legend Ryan Giggs is a man with a golden heart and he served lunch to homeless people at the booth centre.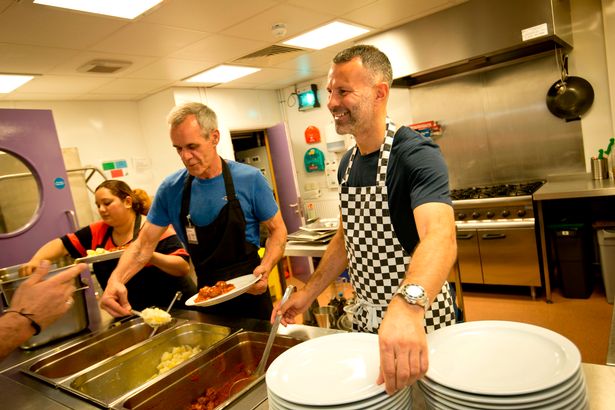 The Welsh coach loves his new job in the kitchen as he is a determined man to see the benefits of donating meals to the homeless frfom his Worsley restaurant George's.
Giggs opened the restaurant in 2014 at his home town with school buddies Kevin Gregory and Bernie Taylor.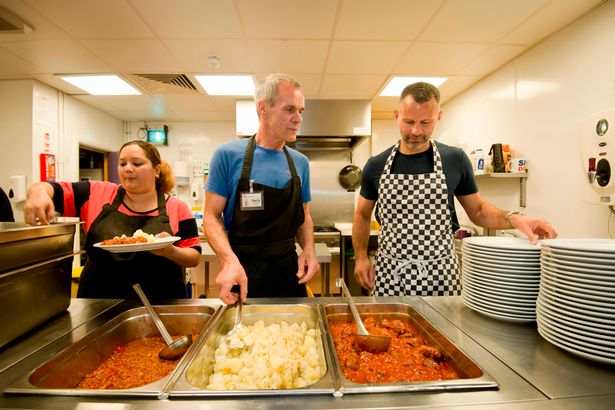 Their business signed up with local enterprise Foodinate, that gives food to peopke in need every time a diner order selected dishes from the menu.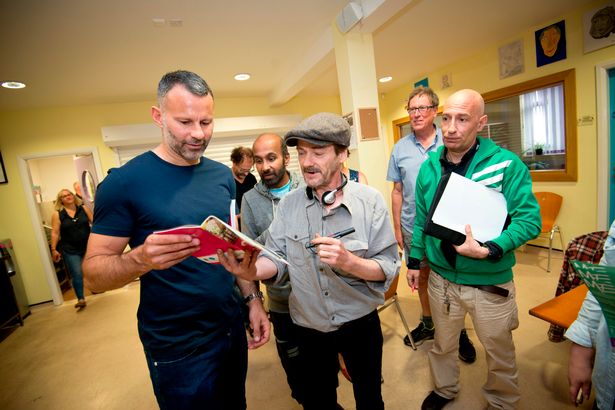 He said: "Foodinate has been a success. It's just over a year now and we've donated 4,000 meals which is great for us and obviously great for the Booth Centre.
It's the first time I've been down and it's been great seeing the great work that the volunteers do and seeing the boys and girls who come down and who the Booth Centre helps."
"It gives you a feel and it just helps you push on. I can go back to the lads in the kitchen and everyone who works at George's and tell them what great work we've done – and also the customers who have been a great supporter of Foodinate since we've started."
Giggs has always helped people of Manchester in one or the other way.
In 2015, he and his footballer and business partner Gary Neville let a group of homeless sleepers stay in the Stock Exchange building, which they are turning into a boutique hotel with two restaurants.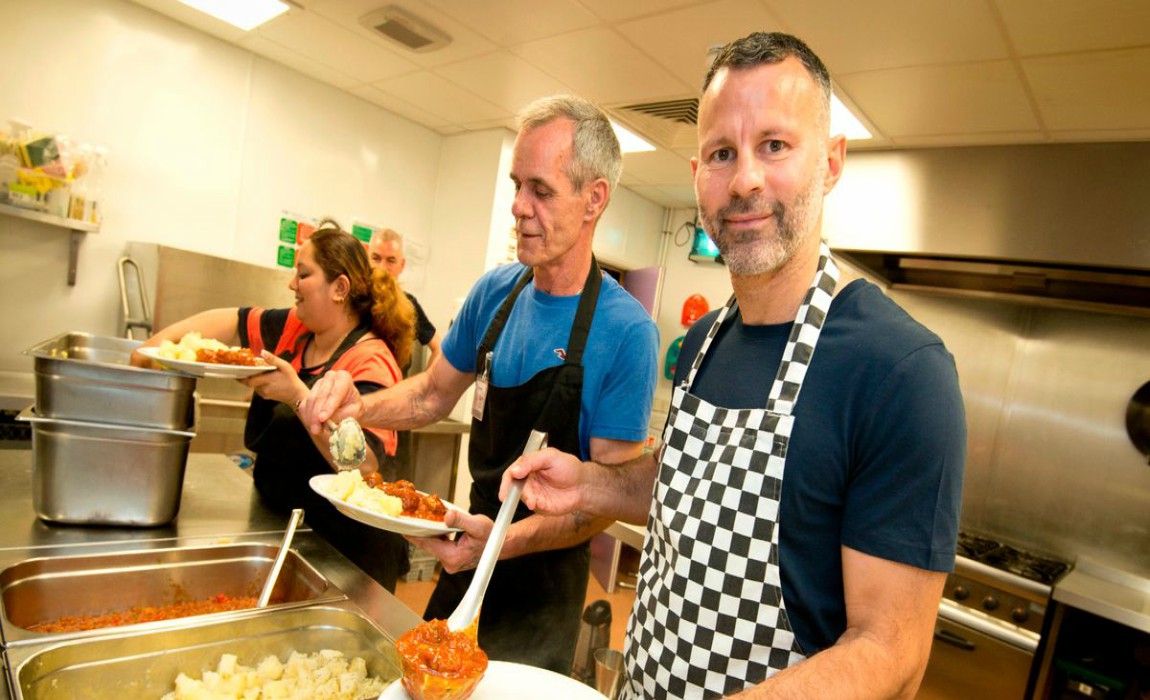 He Said: "While we'd acquired the building we had some visitors, a group of homeless people, and it was just before Christmas so obviously the weather wasn't great.
"In the meantime we helped them coming down with food from Hotel Football and just helping them get through that winter period instead of just turfing them out."
ALSO READ: Man Utd legend Ryan Giggs Hoping To Kick-Off Managerial Career With Southampton
"It was something that came out of blue but in the end something that's worthwhile, and with my association with Foodinate as well, it was something that was close to our hearts."
Ryan had a tour of the building after providing meals to those in need. He learned more about the work of the booth centre.
He looked happy meeting service users in the café and wellbeing centre where he signed autographs and posed for picture with the fans.