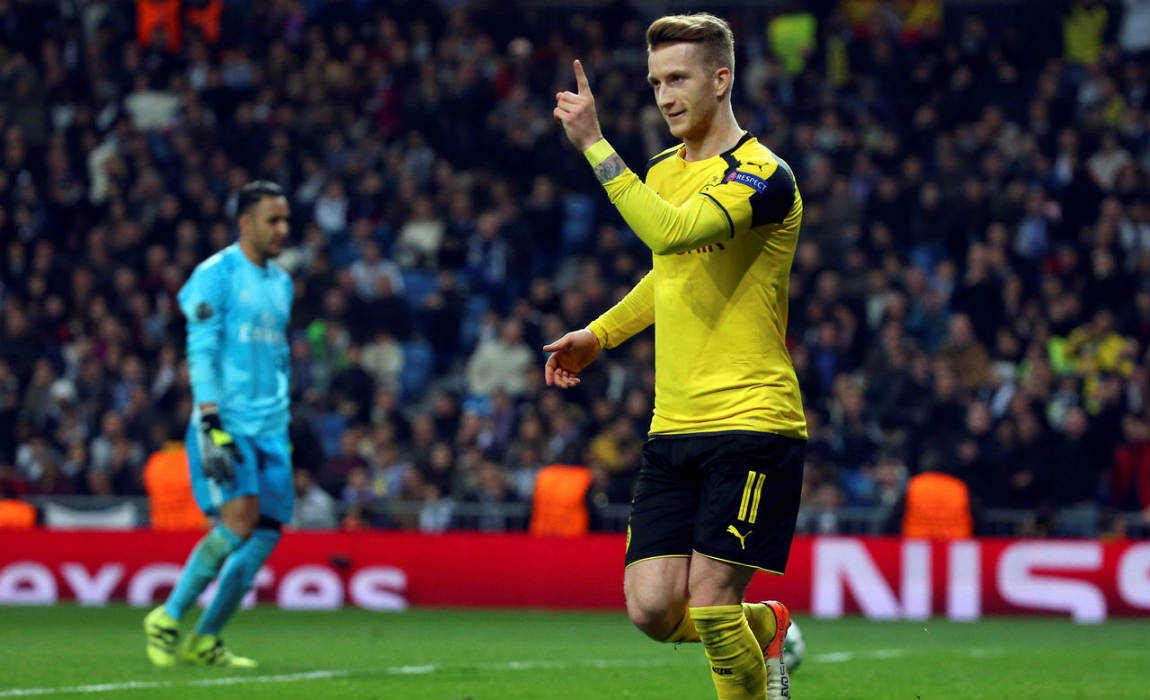 Marco Reus Is Borussia Dortmund's Messi And Ronaldo
Other names might have grabbed the headlines after Borussia Dortmund's breathtaking 3-2 win in the cup semifinal against Bayern Munich – for instance Gabon striker Pierre-Emerick Aubameyang who leveled the score at 2-2 or the brilliant 19-year old Ousmane Dembele. However, the player making the biggest difference for Dortmund at the moment is Marco Reus.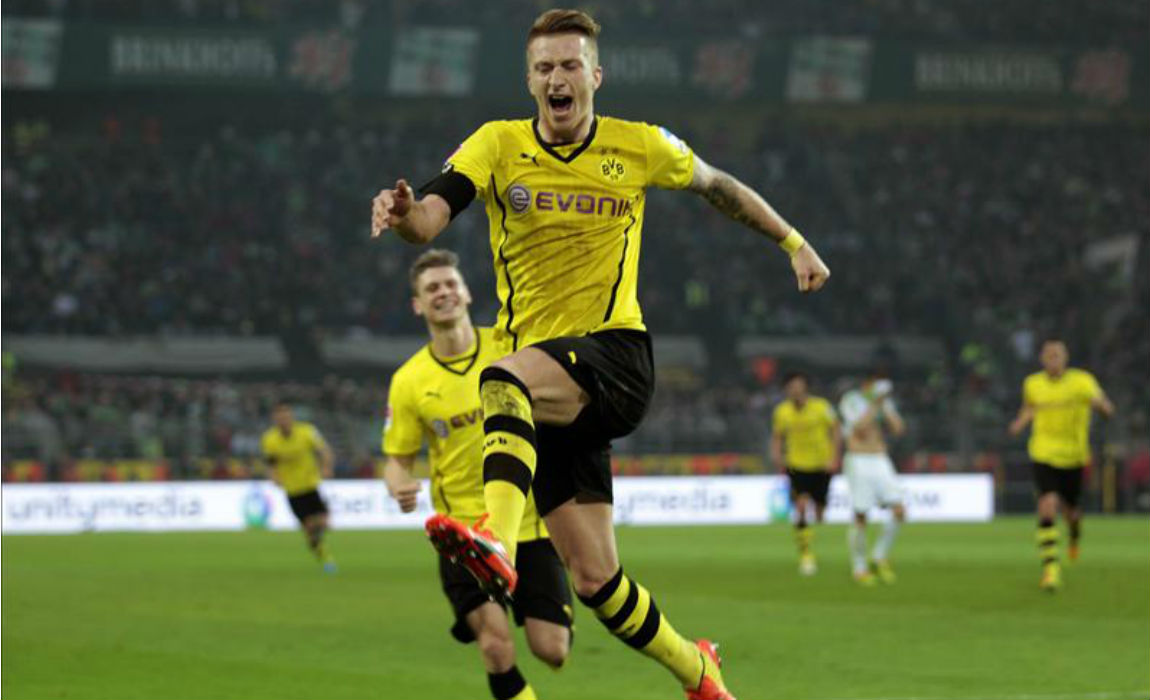 Reus is one of the most talented footballers in Germany, but due to being injury prone he has not managed to win a major title. Over the years, he has matured into one of the team's leaders and a key figure on the pitch. Now, he could not only win his first title but also be the decisive factor that makes Aubameyang stay in Dortmund despite rumors he might leave as early as this summer to join one of the top European clubs.
Without Reus, Dortmund coach Thomas Tuchel recently said, the team could not reach its goals. He says Reus is Dortmund's Messi, Ronaldo, Lewandowski or Neuer.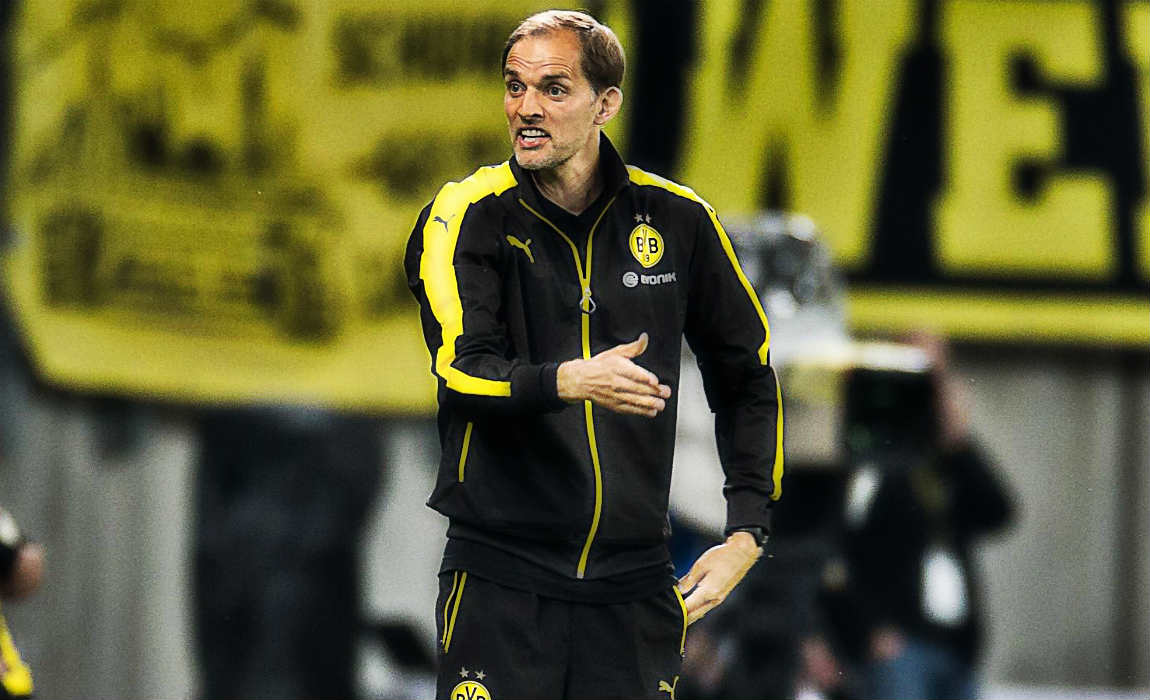 Tuchel called Reus' development remarkable, and said he would now "shine from the inside."  Reus was never one of the team's spokesmen, but his voice holds weight amongst his teammates. On the pitch, he is the missing piece that completes Dortmund's triangle (Dembele – Aubameyang – Reus). Off the pitch, many see him as a shy, helpful neighbor that is happy to be away from the limelight.
Since returning from his recent six-week injury break, Reus has scored in each of the four games he has played in – including the game in Munich. In 219 games for Dortmund, Reus has been directly involved in 154 goals despite often being unavailable. This season, Reus has only appeared in the yellow jersey in 13 of Dortmund' s 30 Bundesliga games.
Reus regularly has major upsets, like the 2014 World Cup in Brazil and the 2016 European Championship in France. He also lost the 2013 Champions League final against Bayern Munich and the 2015 the German Cup final.
Perhaps the turning point in his career was the so-called "driver license affair" two and a half years ago when the striker was prosecuted for driving without a license. Reus had to pay a 540,000 euro fine. Aubameyang ended up taking him to and from training and driving him around generally.
Dortmund-born Reus was backed by the club and teammates in the time when he was dominating the headlines in the tabloids. Today, he lives near Aubameyang in the city's quiet southern suburb near a forest. Since then, the relationship between Aubameyang and Reus is said to have turned into a friendship.
Today, Reus seems to be a balanced person. Many regard him to be the true leader and captain of the team. Many in Borussia's squad also regard him as the main factor leading the squad full of young talents to success. After the bomb attack 15 days ago, Reus supported his younger teammates, and in doing so, reinforced the team spirit.
Dortmund coach Tuchel is regarded as one of the first people able to help Reus develop as a footballer and as a person. In 2015, Reus was appointed vice-captain as soon as Tuchel took over. The coach promised Reus to help him to reach a top level. Due to his many injuries, Reus was allowed to reduce the number of training sessions that he had to attend.
After he had to announce that he would miss the 2016 European Championships, he received a call from Tuchel who told him that athletes had to experience defeats to make it to the top. Tuchel reiterated his favorite statement about basketball legend Michael Jordan who said he only reached success after he had lost 300 games, missed 26 winning shots and failed innumerable times in his life.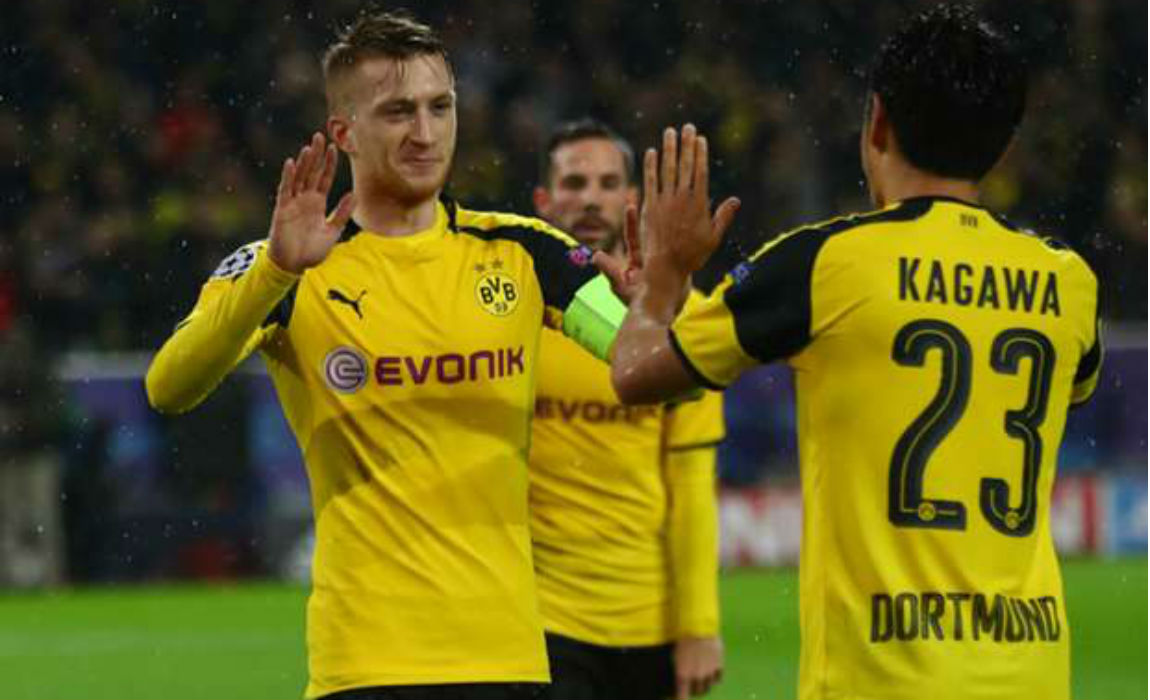 Before Tuchel arrived in Dortmund, his predecessor and today's Liverpool coach Juergen Klopp started to improve Reus' game – one based on his outstanding speed when counterattacking. Meanwhile Reus is the man who finds the spaces, not only down the flanks but also the ones between the opponent's defenders. He opens up space for Dortmund's left back behind him, and for his fellow attackers. His talent for finding the shortest route makes him one of Europe's most dangerous strikers.
After the victory in Munich, Tuchel repeated that Reus is be ready for the big things as he had developed an indestructible internal strength. German national team coach Joachim Loew has reportedly assured Reus that he is a vital part of the national team, and says he hopes to take him to the Confederations Cup in Russia in the summer of 2017.