French club Marseille have suspended defender Patrice Evra following his confrontation with a fan ahead of a Europa League clash.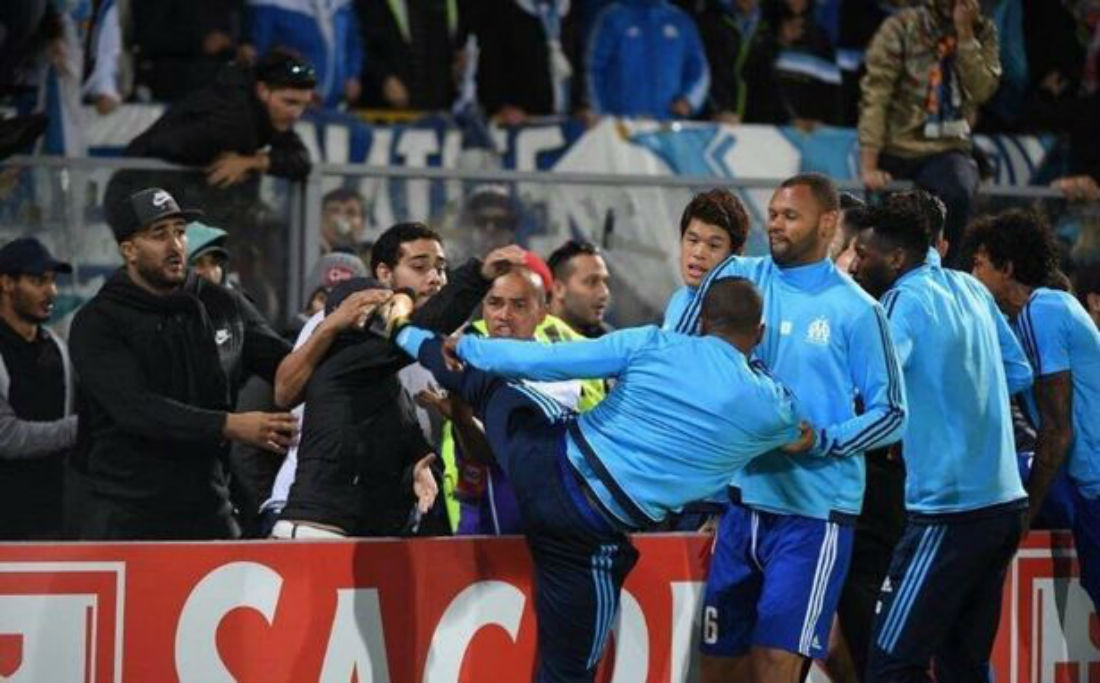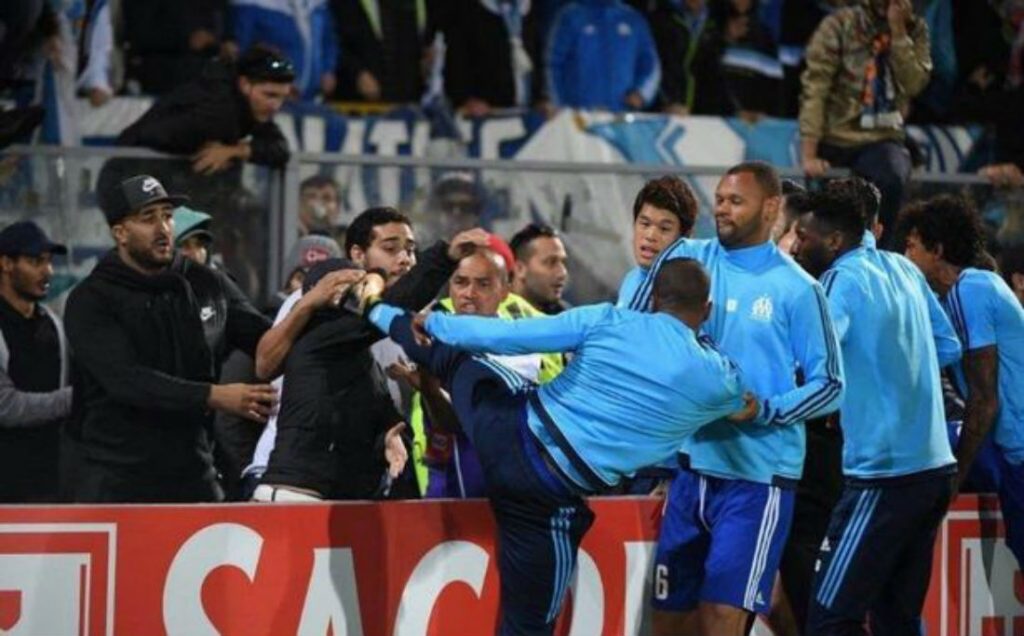 The Manchester United left back, was involved in a vicious bust up with his own fans before a Europa League match against Portuguese side Vitória de Guimarães on Thursday. Evra was then sent off before the game even began and was forced into the home stand to watch the rest of the match.
A statement from the Ligue 1 club said: "Jacques-Henri Eyraud, President of Olympique de Marseille, met Patrice Evra today and informed him of his layoff with immediate effect and his summons to an interview prior to a possible disciplinary sanction.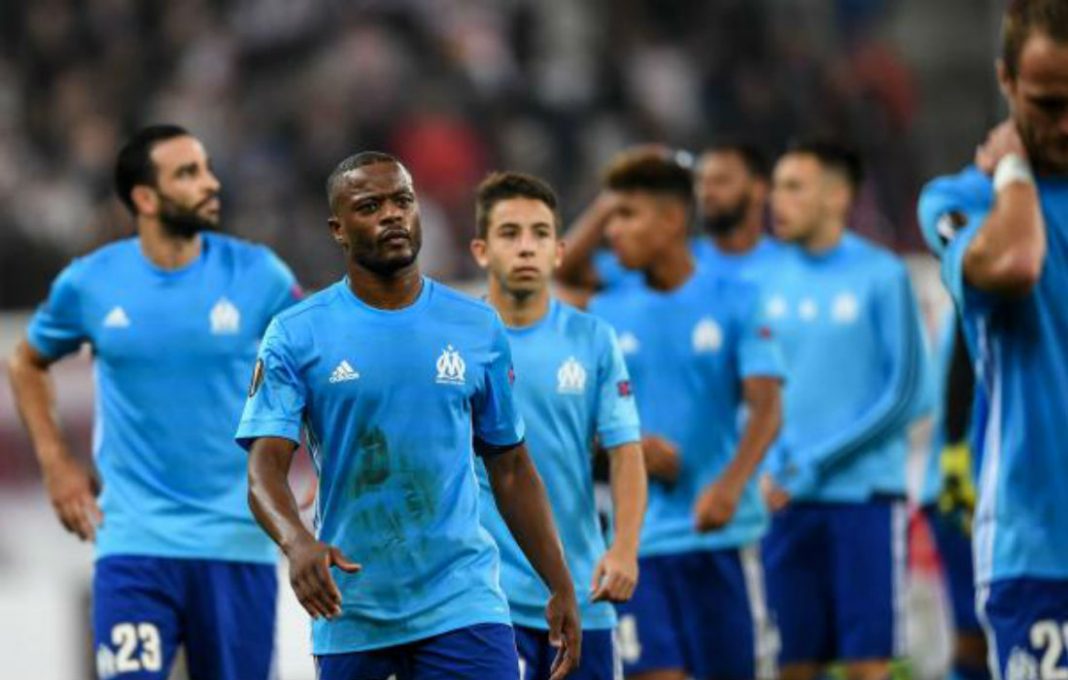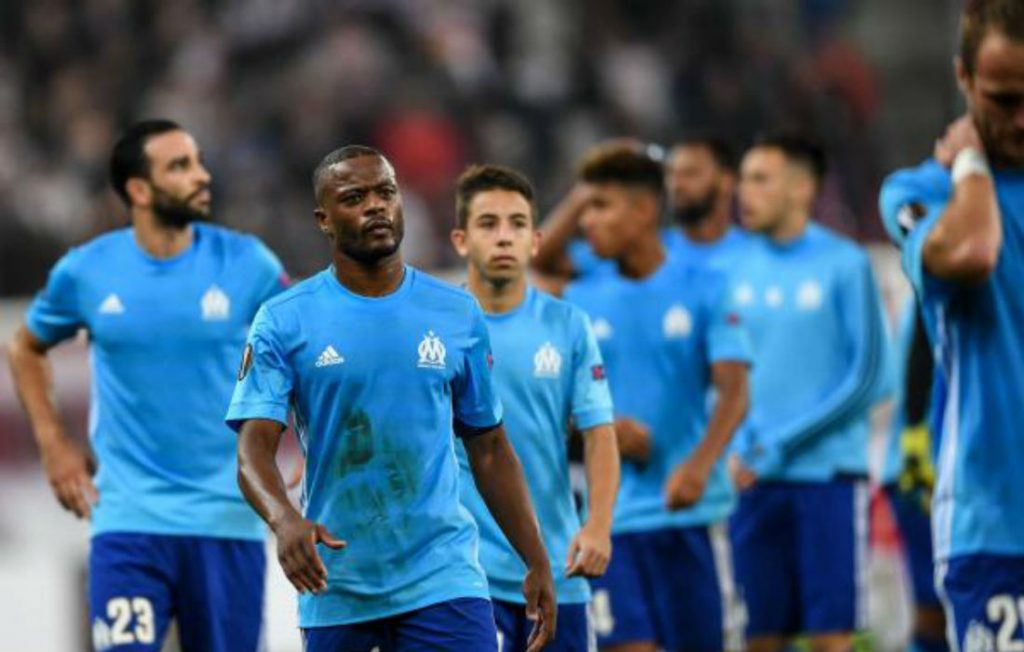 "In addition, the first results of the internal investigation conducted by the club reveal an unacceptable behaviour on the part of a handful of provocateurs who uttered particularly serious hateful attacks against the player, even though the latter and his teammates warmed up for an important meeting.
Marseille coach Rudi Garcia also agreed that Evra shouldn't have reacted in the manner he did. "Pat has experience and he must not react, it's obvious," Garcia was quoted by L'Equipe as telling BeIN Sports.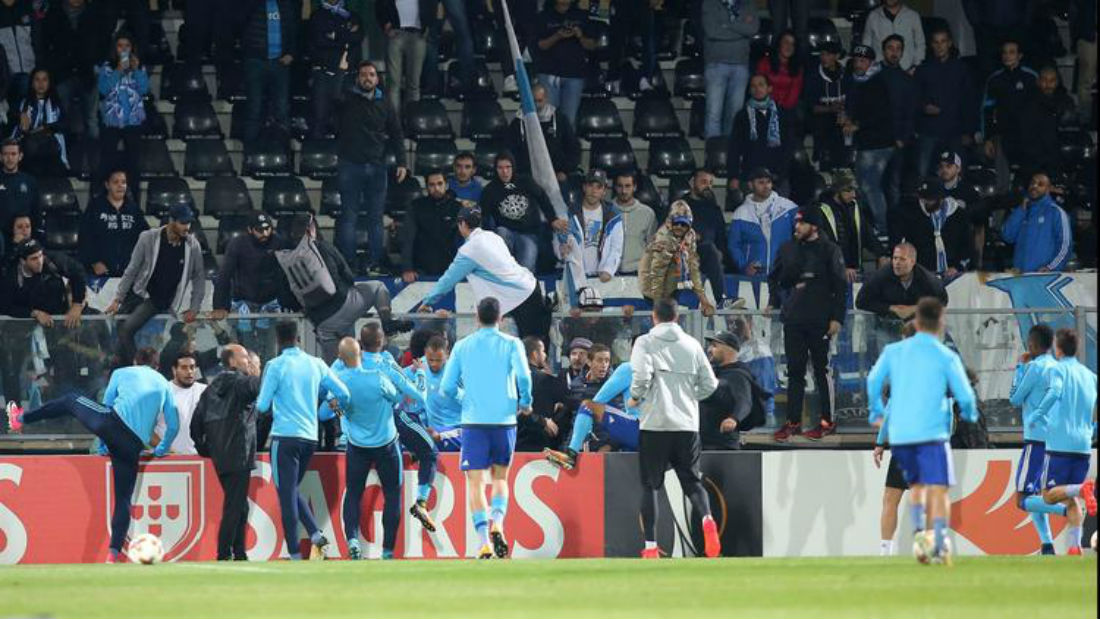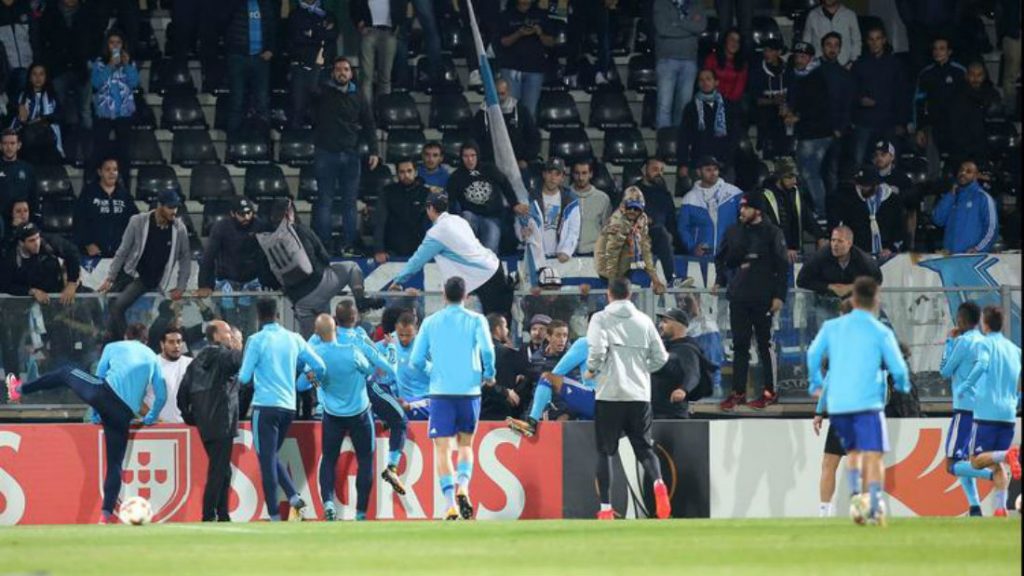 "Patrice is a more than experienced player and we cannot respond to insults so low and so incredible because they come from one of our supporters."
Evra could face more disciplinary action from UEFA as its disciplinary committee is set to  discuss his case on November 10.