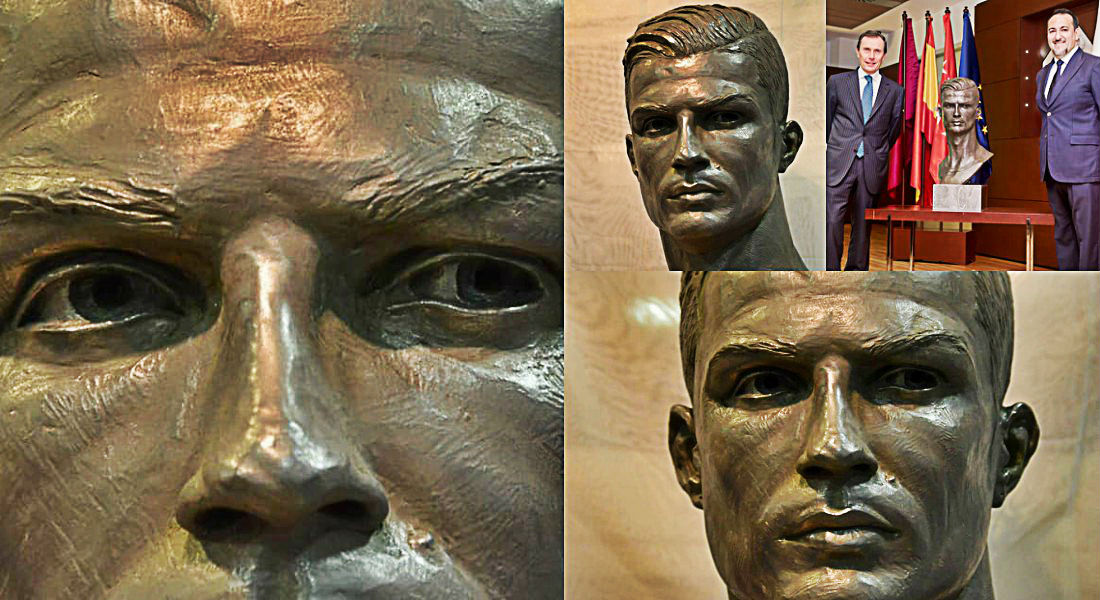 New Bust Of Cristiano Ronaldo Revealed Which Actually Looks Like Him
Cristiano Ronaldo now has a new bust at the Bernabeu stdium that actually looks like the Real Madrid striker.
The new bust represents the four-time Ballon d'Or winner better than the one which can be seen at the Madeira airport.
Earlier in March, Artist Emanuel Santos had drawn huge criticism after making a bronze bust of Ronaldo when the airport in the island of Madeira was named after the former Manchester United star.
Santos came out in defence of his bronze bust after it went viral on social media just minutes after it was unveiled.
"Not even Jesus pleased everyone," Santos said at the time.
The new sculpture has been made by Jose Antonio Navarro Arteaga, 52, a well known personality in the world of art.
Arteaga took up the task of making the bust when his young son saw Santos' work at Madeira airport and told his father he could do better.
Arteaga's new bust is also made out of bronze with a height 90 cm and weighs 60 kilos.
According to reports the total cost of the new bronze sculpture is less than €50,000.
The bust was officially presented to Madrid's club museum in early November but Ronaldo could not attend the event as he had to play in the Champions League clash with Tottenham that week.
"I used various photos [of Ronaldo] to work with," the Seville-based sculptor told El Mundo. "I tried to reflect the interior strength of this personality, when he is about to take a free kick or a corner."