Arsenal superstar Mesut Ozil has confirmed that his Instagram account was hacked after a picture showing him alongside his former girlfriend.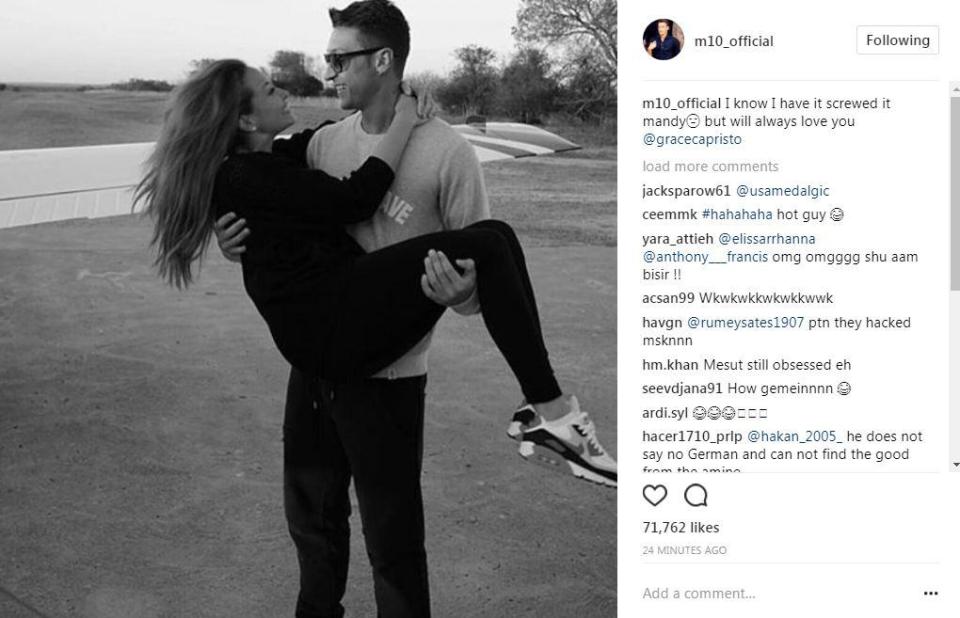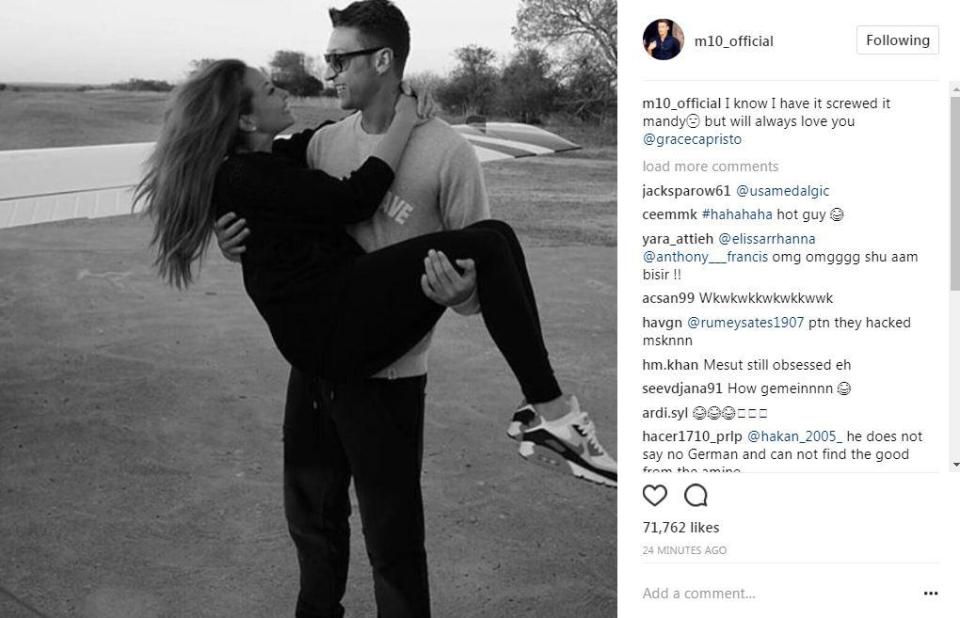 As the former Real Madrid midfielder's Germany team-mates were celebrating their Confederations Cup triumph in Russia, Ozil's Instagram account uploaded a snap of him holding his former girlfriend Mandy Capristo is his arms with the caption: "I know I messed up Mandy but will always love you."

The social media post quickly grabbed the attention of the Gunners fans, but Ozil was quick to confirm that his Instagram profile had been hacked.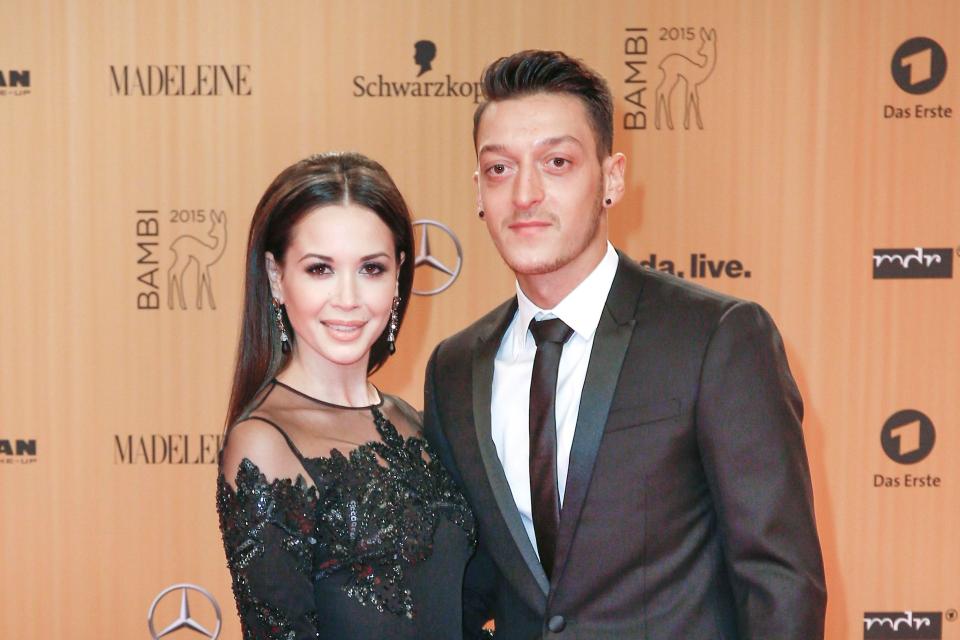 He then posted another tweet with a picture of him alongside his current girlfriend and fiancée – former Miss Turkey winner, Amine Gulse.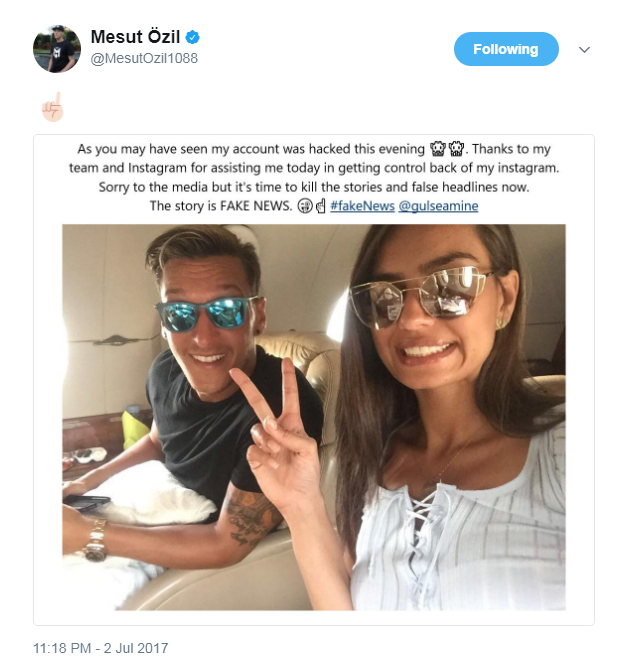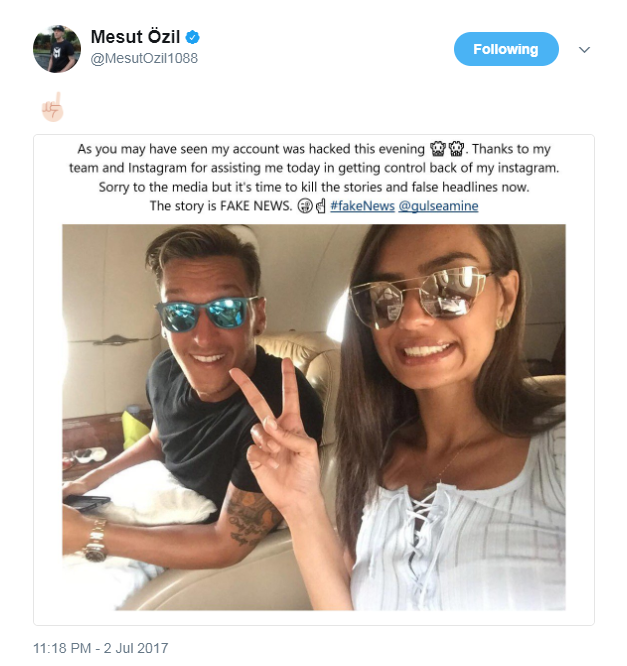 He wrote on Twitter: "As you may have seen my account was hacked this evening. Thanks to my team and Instagram for assisting me today in getting back control of my Instagram."
"Sorry to the media but it's time to kill the stories and false headlines now. The story is FAKE NEWS."
Earlier last week, Mesut Ozil was enjoying his summer holiday taking a ride on a boat at 130mph with lady love Amine Gulse in Turkey.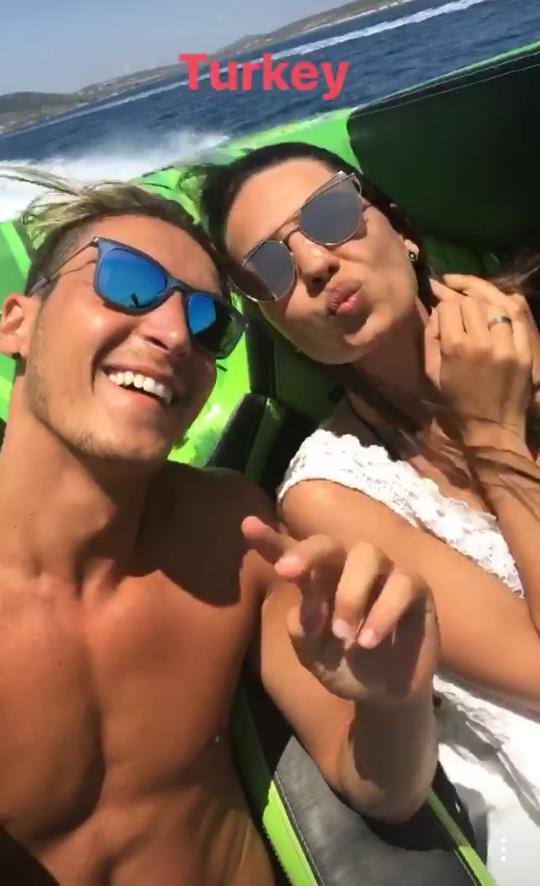 Ozil was having some time off after a hectic season. He posted a topless picture of himself relaxing on a sunny beach with a caption: "My idea of a perfect holiday #vacation2017 #summer."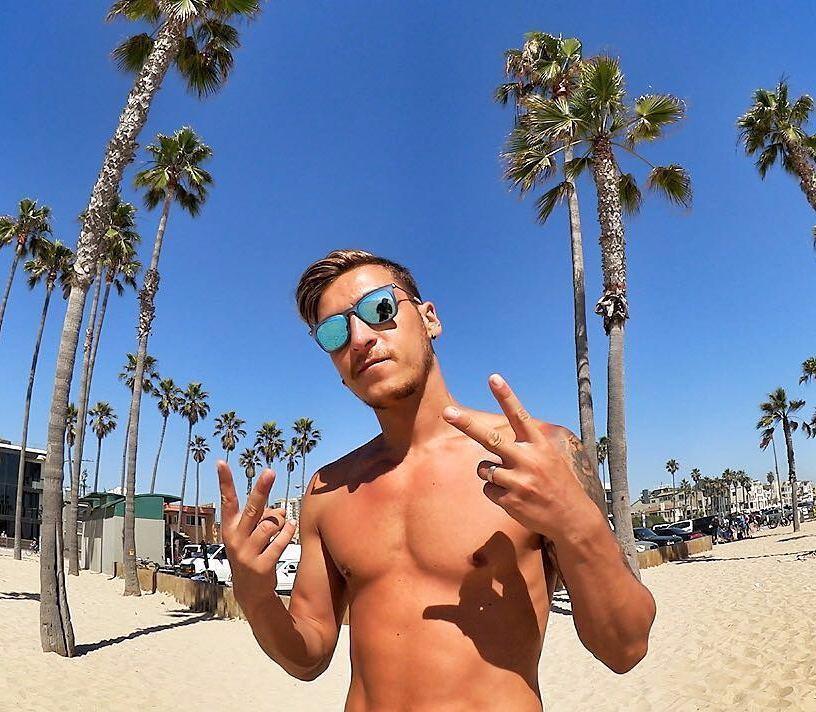 He shared pictures of his holiday, where he was seen sitting at the back of the boat with Gulse, while a family member drove it.