Manchester City outcast Samir Nasri labelled Jamie Vardy a "cheat" after being sent-off for head-butting the Englishman.
Wes Morgan and Marc Albrighton scored to help Leicester City through to the quarter-finals on an aggregate scoreline of 3-2.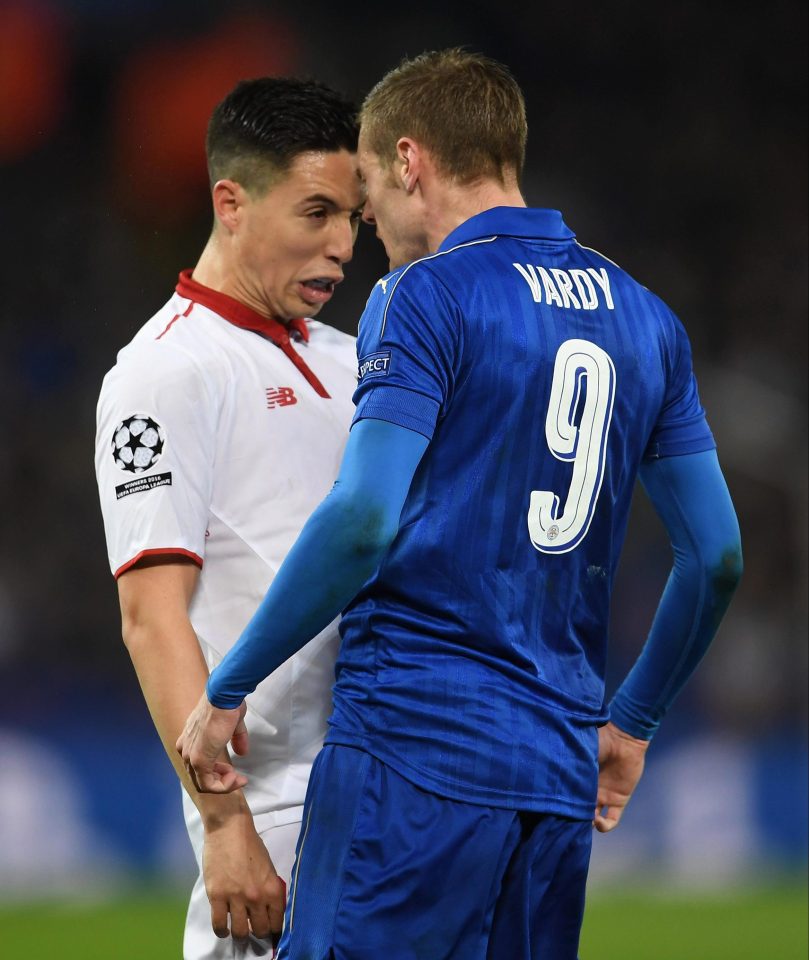 Vardy tried to push Sevilla star Nasri off the ball, which invoked the Frenchman to move his head towards the 29-year-old.
Jamie went down and Samir Nasri received his marching orders from the referee.
The former Arsenal star however, claimed that Vardy acted like a coward as he dived to get him sent-off.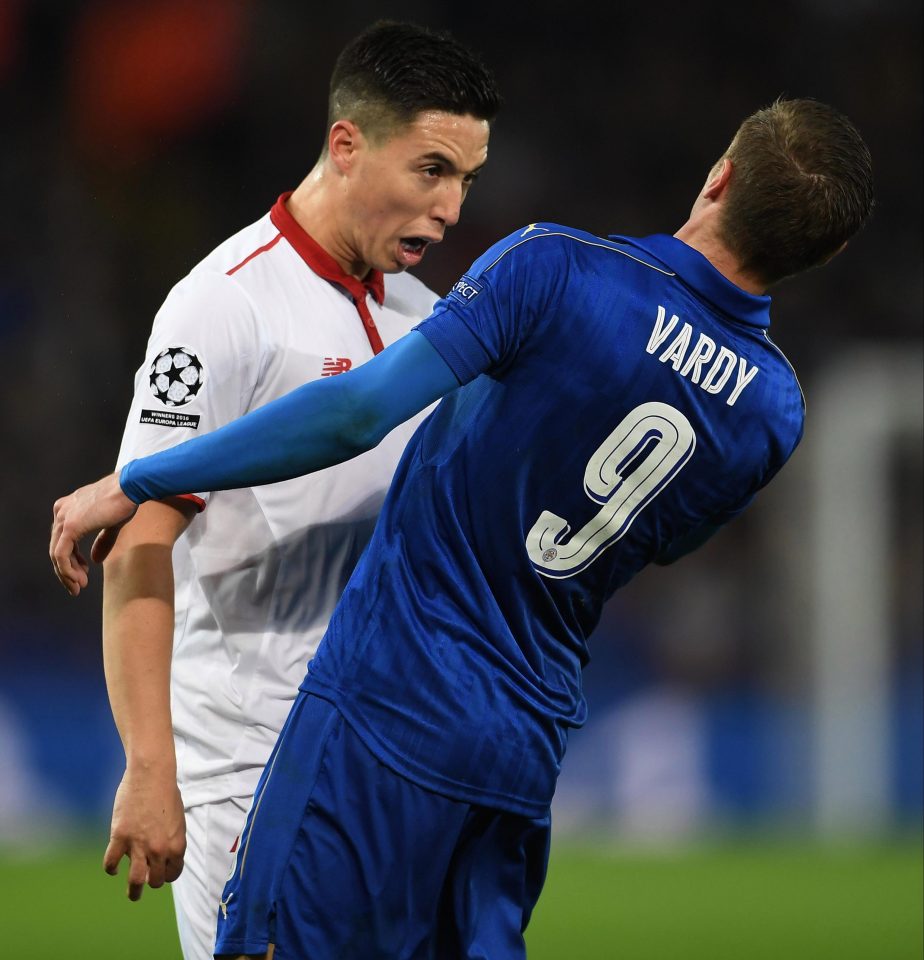 "He didn't say anything but he played it well. We went face to face and then he fell on the floor," Nasri told reporters.
"I thought the English player was tougher than that. He was the one who came to my face, and then went on the floor. He played it well."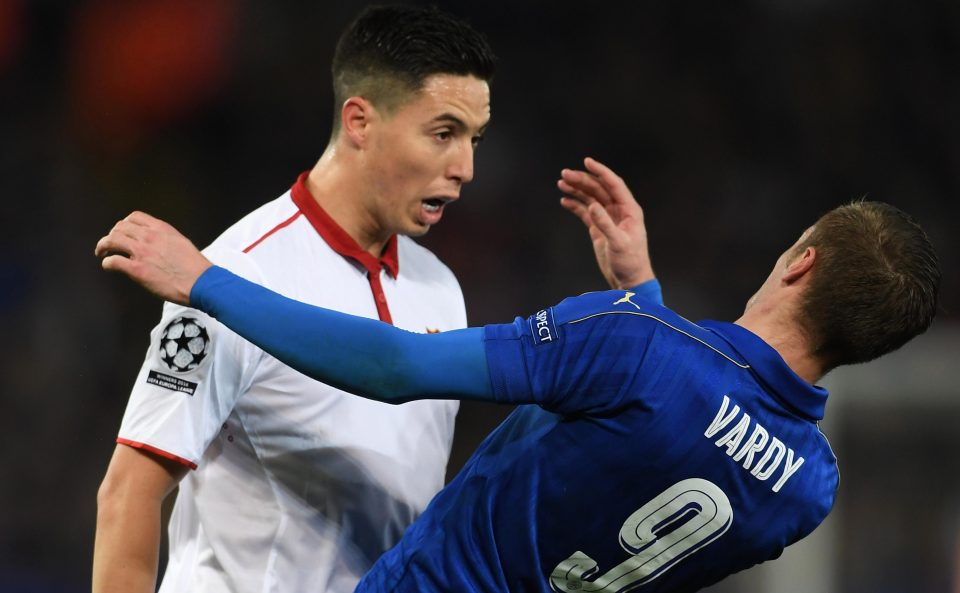 "I didn't touch him, I didn't do anything with my head. He went on the floor and then the referee gave us both a yellow card."
"For me, he is a cheat. Because if he was a foreign player, you the English press would say he is a cheat."
"They were winning 2-0, play the game like a man. Win it. You are not better than us but you are winning 2-0, you will qualify, just play the game. You have quality, you are an international player, you don't need to do that."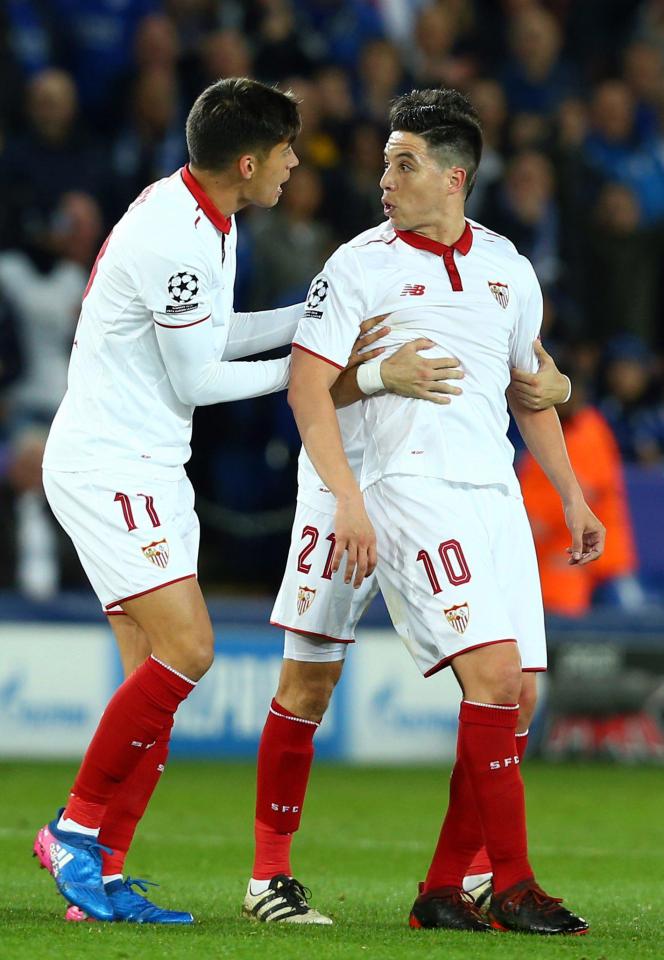 Nasri had to be held back, after receiving his marching orders – as he gestured to Vardy that he would talk to him after the game.
However, he refused to reveal what he would have said to his rival.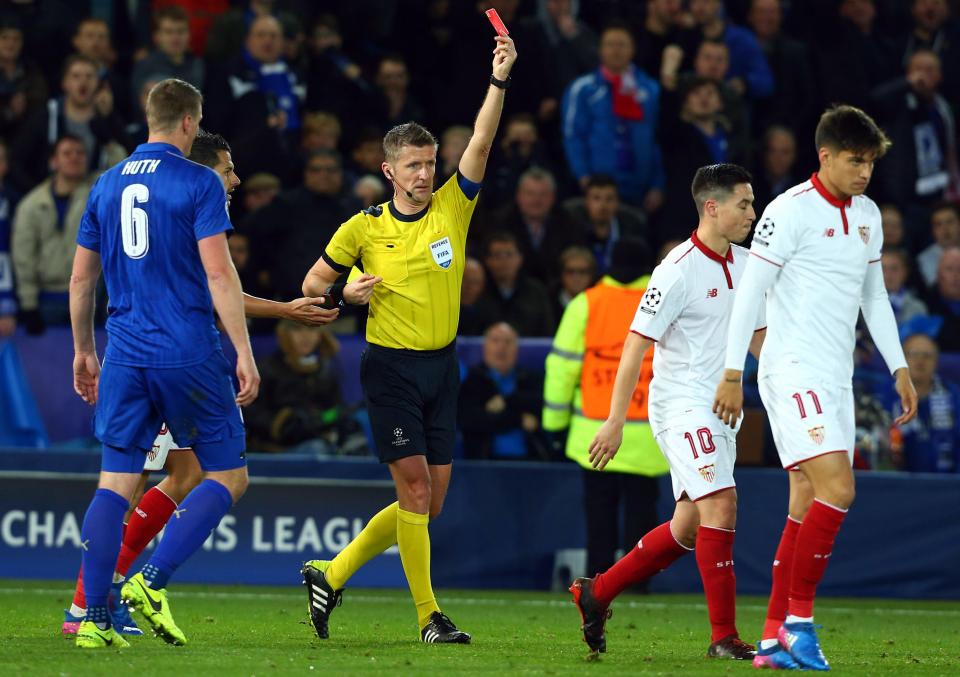 "I would love to speak to him but you know too many cameras, too many security, and I have to think about next year and not getting a big suspension."
"We are not playing in the same league so it would be hard for me to get back at him. It doesn't matter any more."