Rafa Benitez has been a man on-a-roll, guiding Newcastle United to the top of the Champions table – and during the course equaling the record of nine consecutive wins.
Benitez has attracted interest from across Europe, with a struggling West Ham side desperate to land him in London, however the Spaniard looks settled in the North-East of the UK.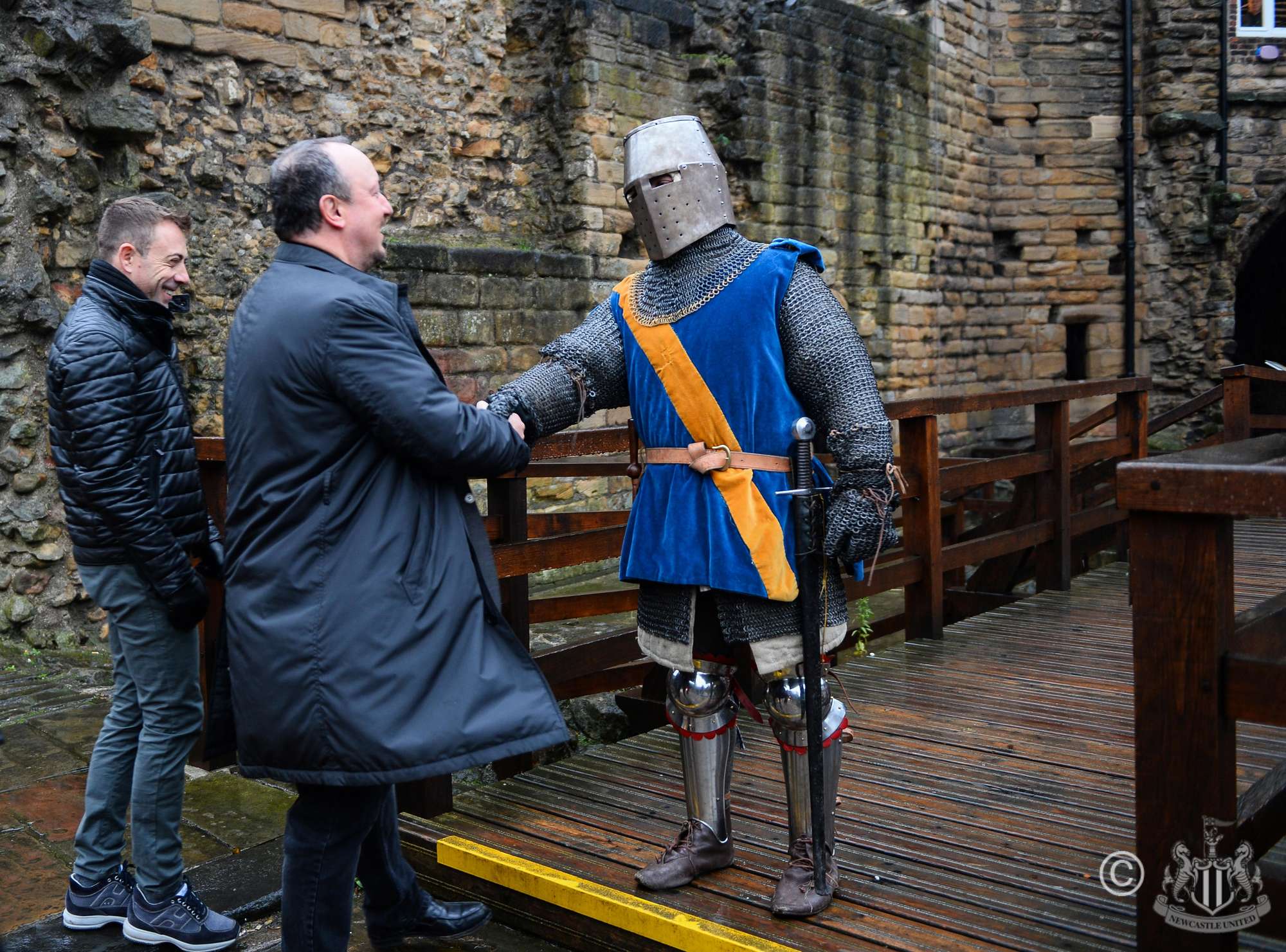 Newcastle United are leading the Championship table with a clear 5 point lead, so it was apt that the former Chelsea boss took a break and went out to check-out some of the most well known landmarks of the region.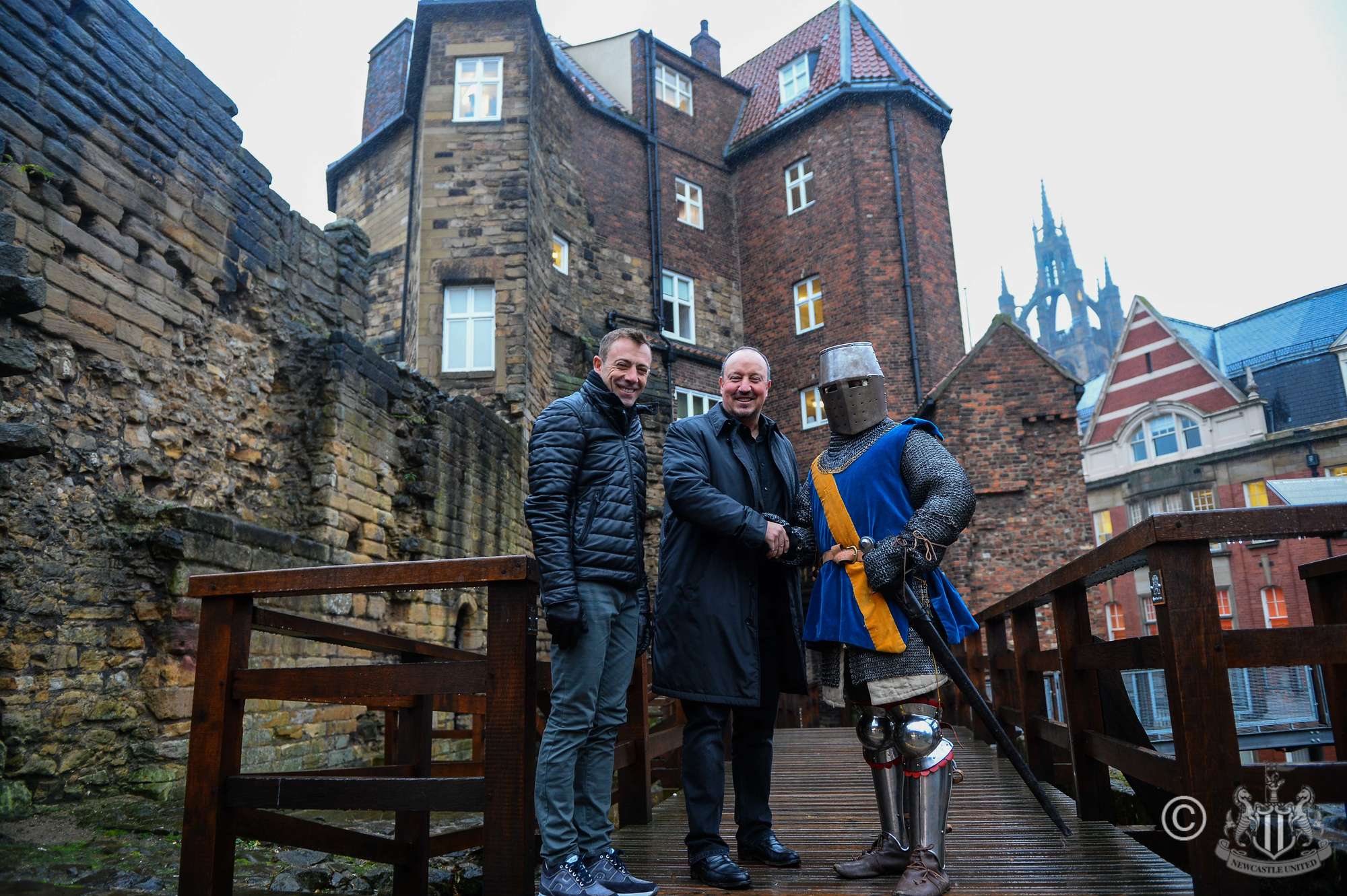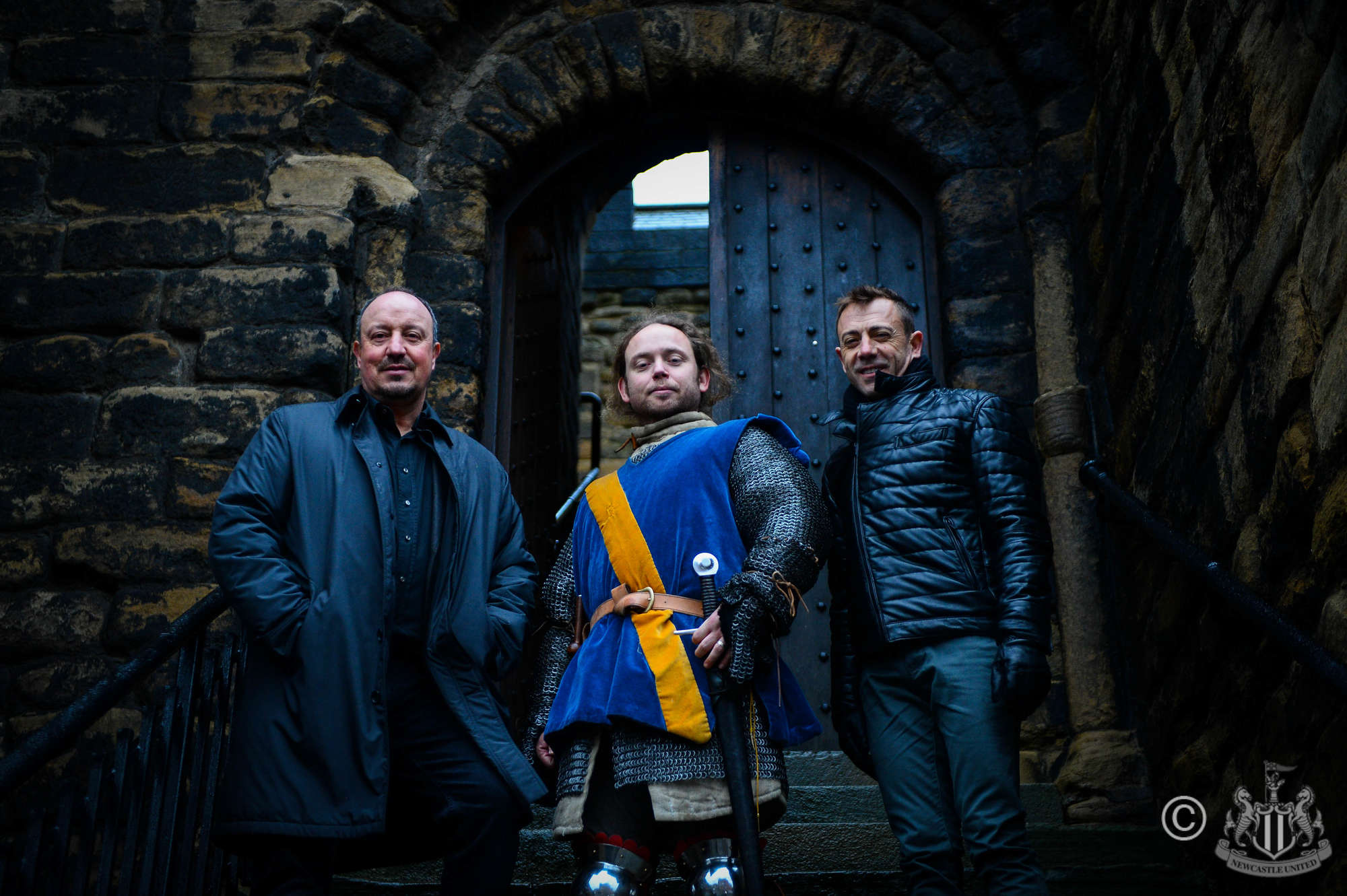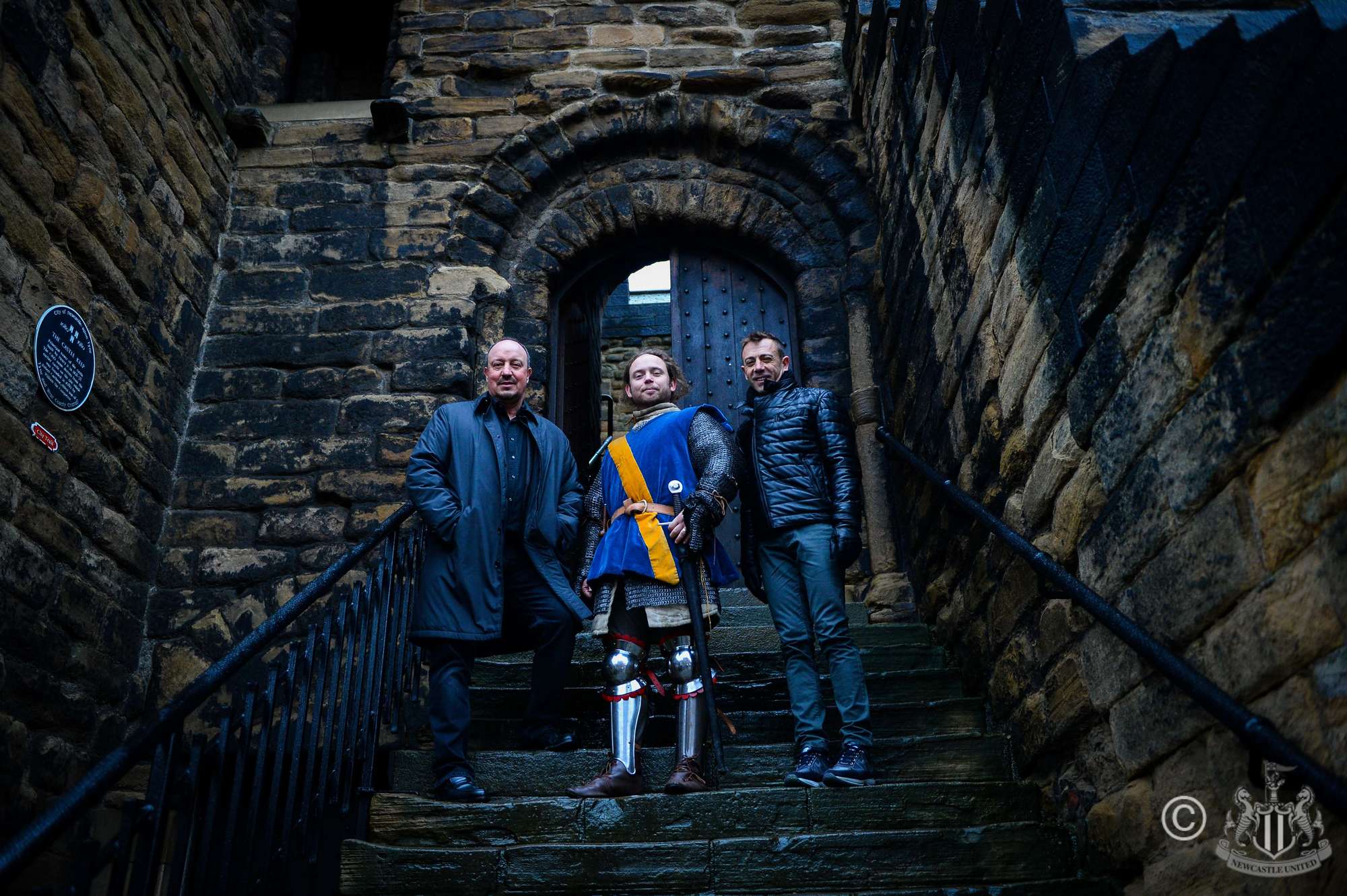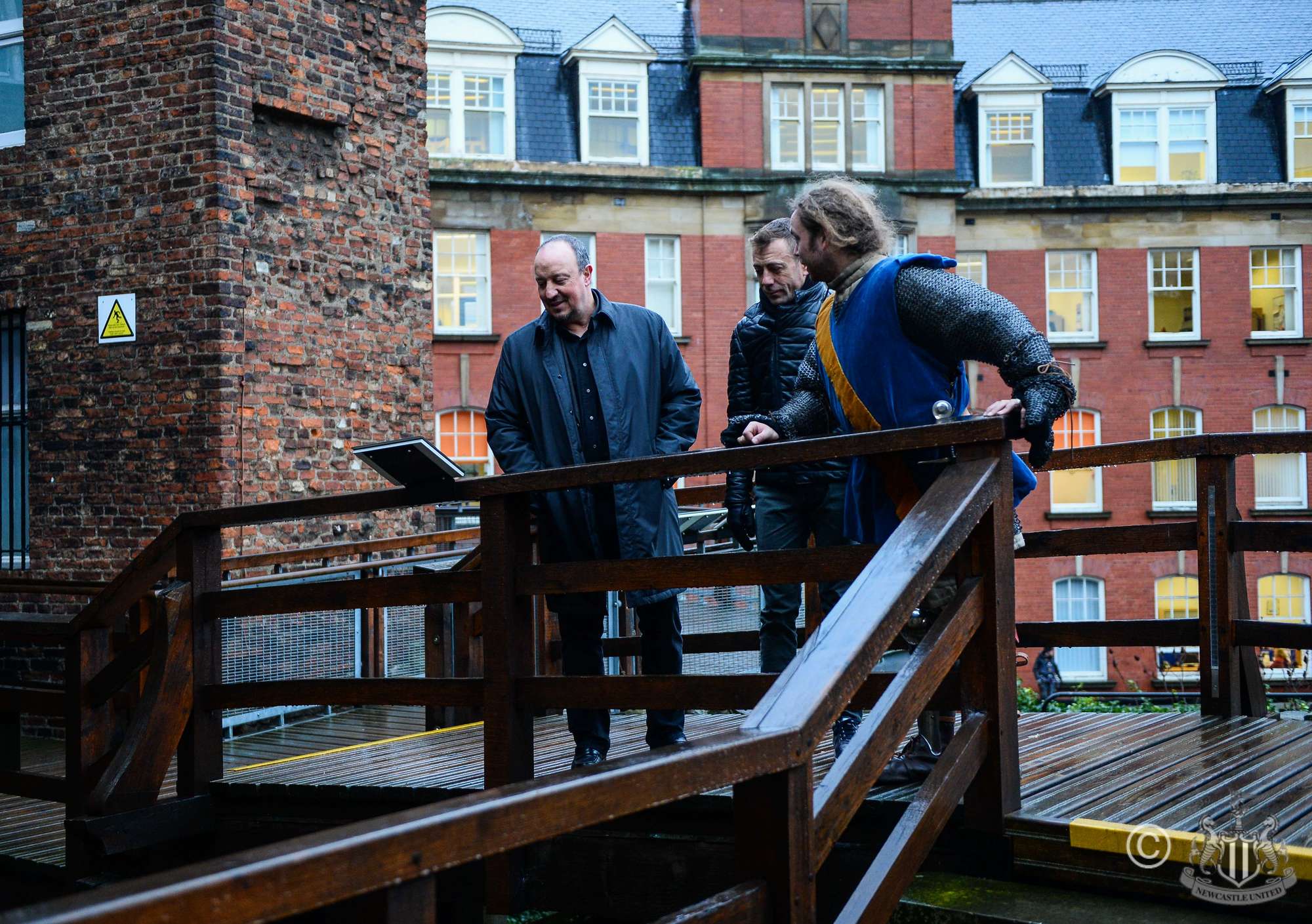 A step that would be popular amongst the Toon faithfuls – who Benitez has claimed were the reason why he chose to stay at the St James Park.
Rafa Benitez was accompanied by his support staff as they went on an exploration trip of the history and culture of the North-Eastern region of Britain.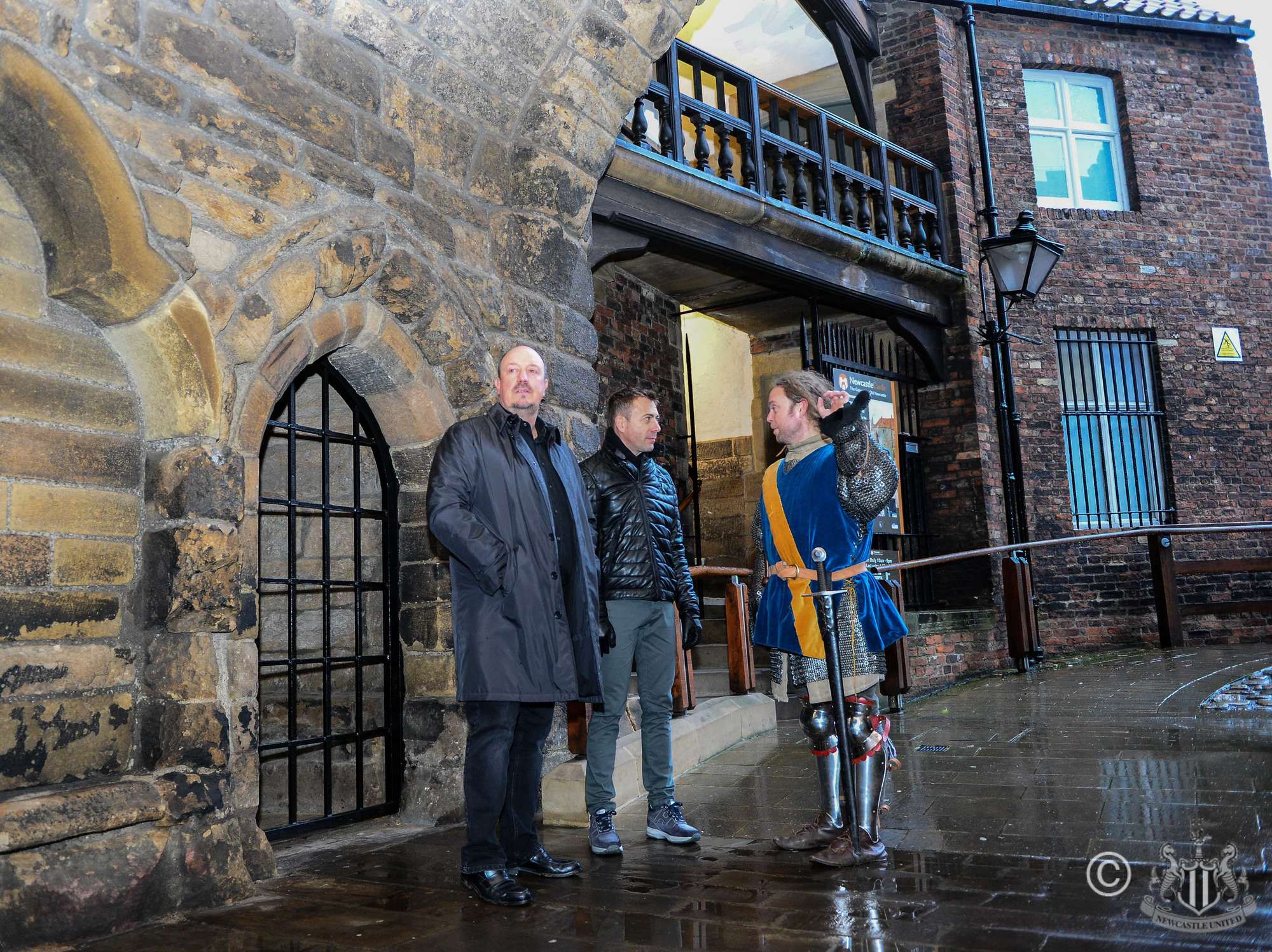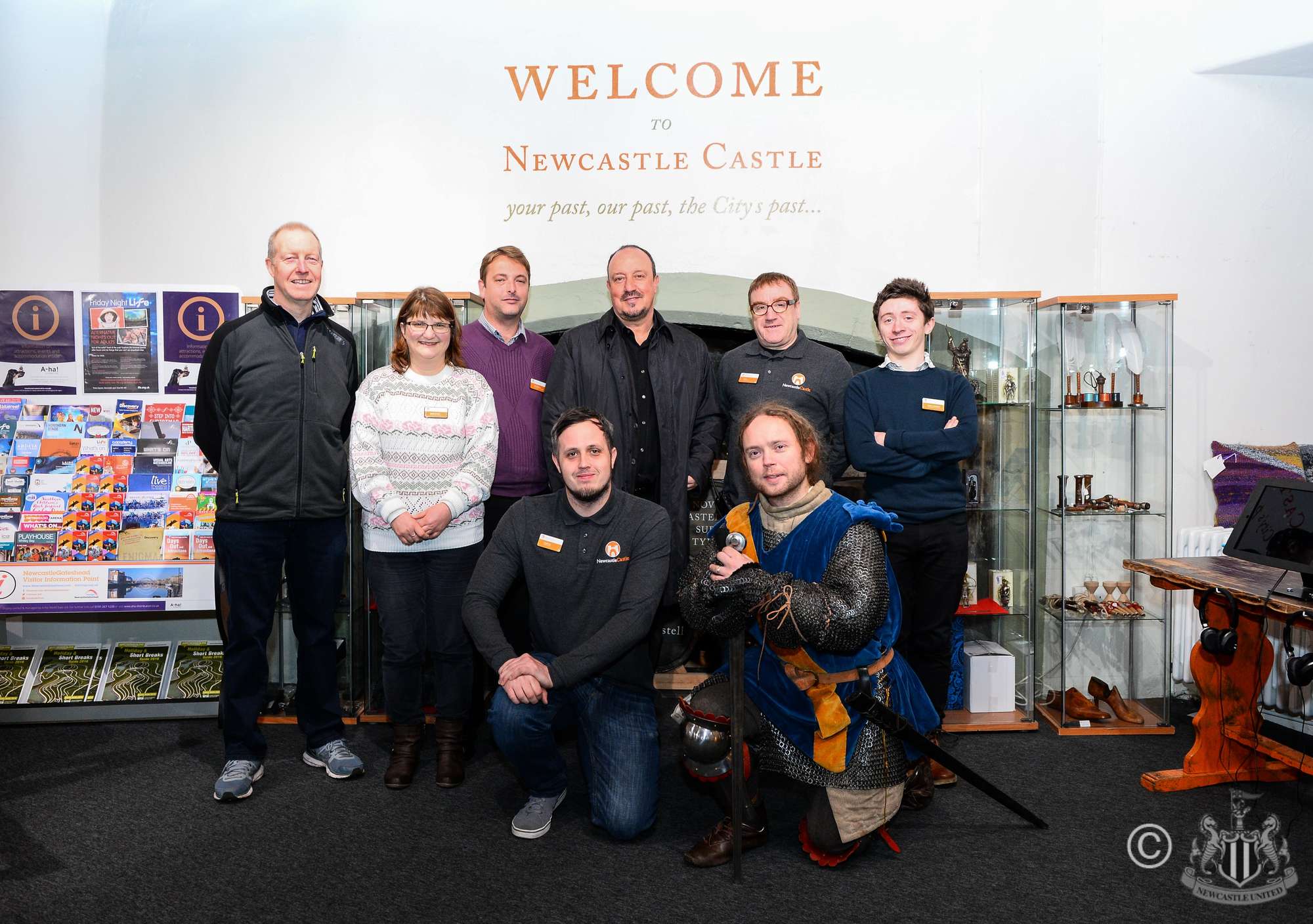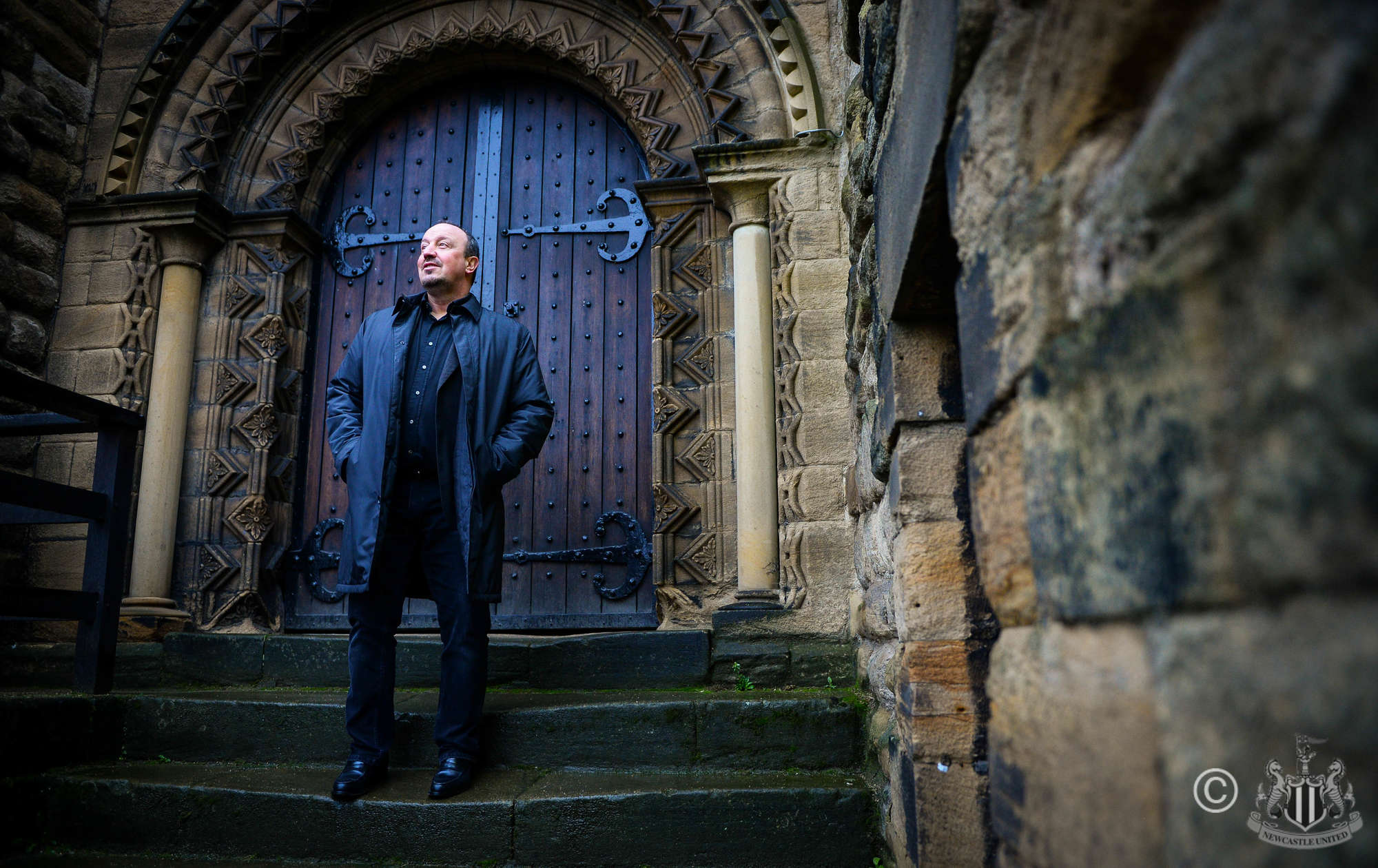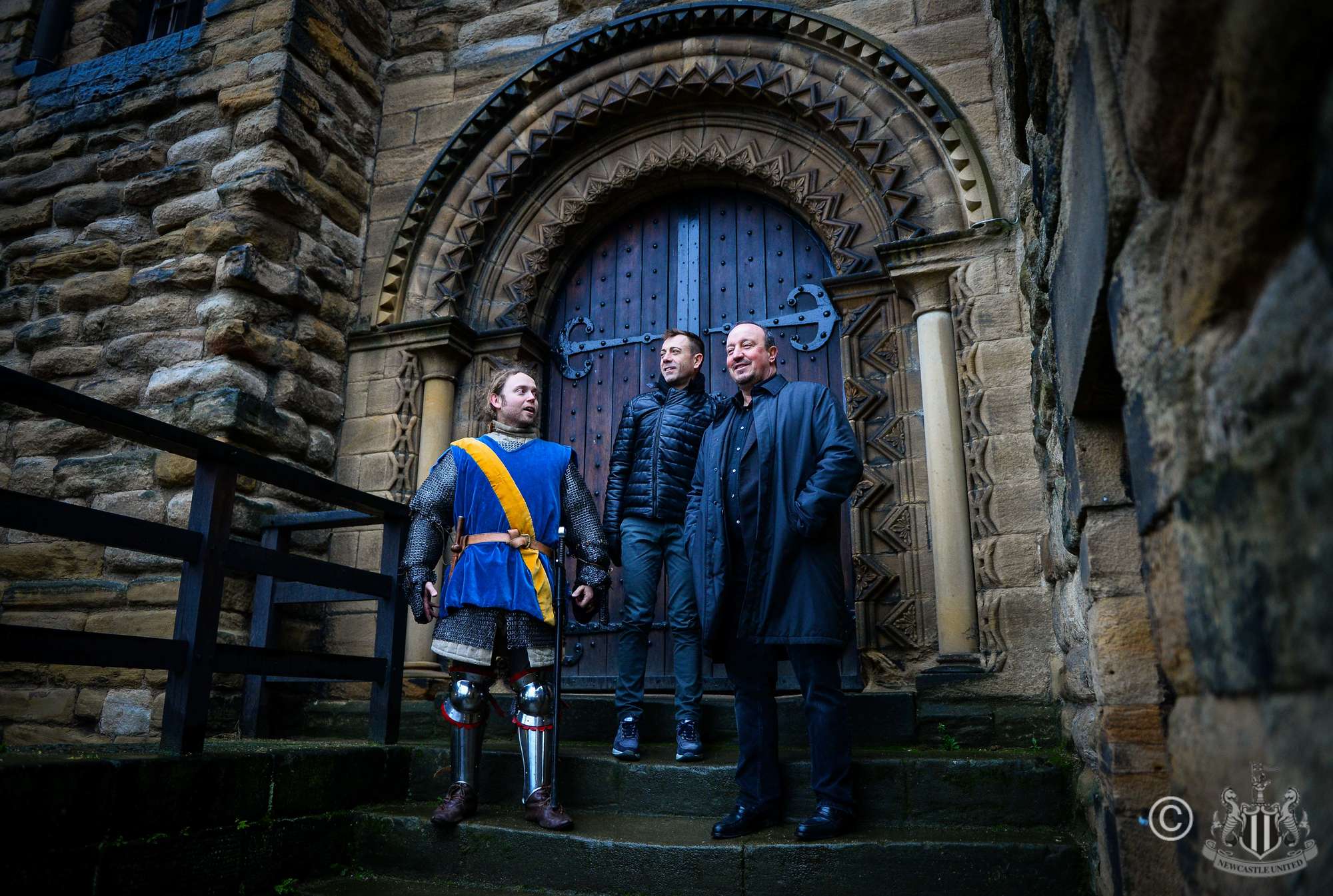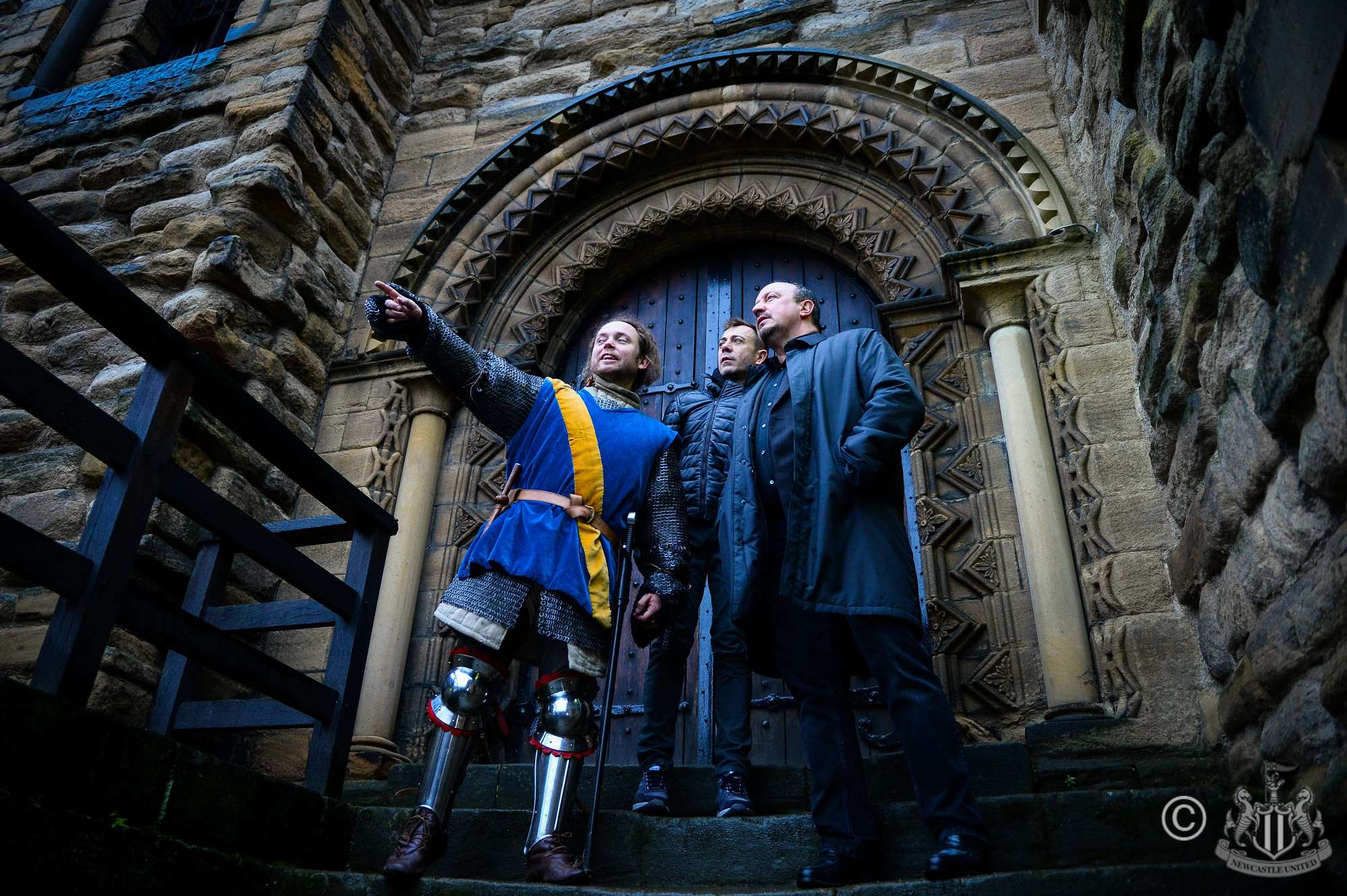 The Toons boss along with fitness coach Francisco 'Paco' de Miguel Moreno and first team coaches Mikel Antia and Antonio Gomez Perez visited the Castle Keep, where they met a member of the staff (dressed in full Armour suit).
Rafa Benitez visited the top of the castle, from where the whole city can be seen – including the St James Park.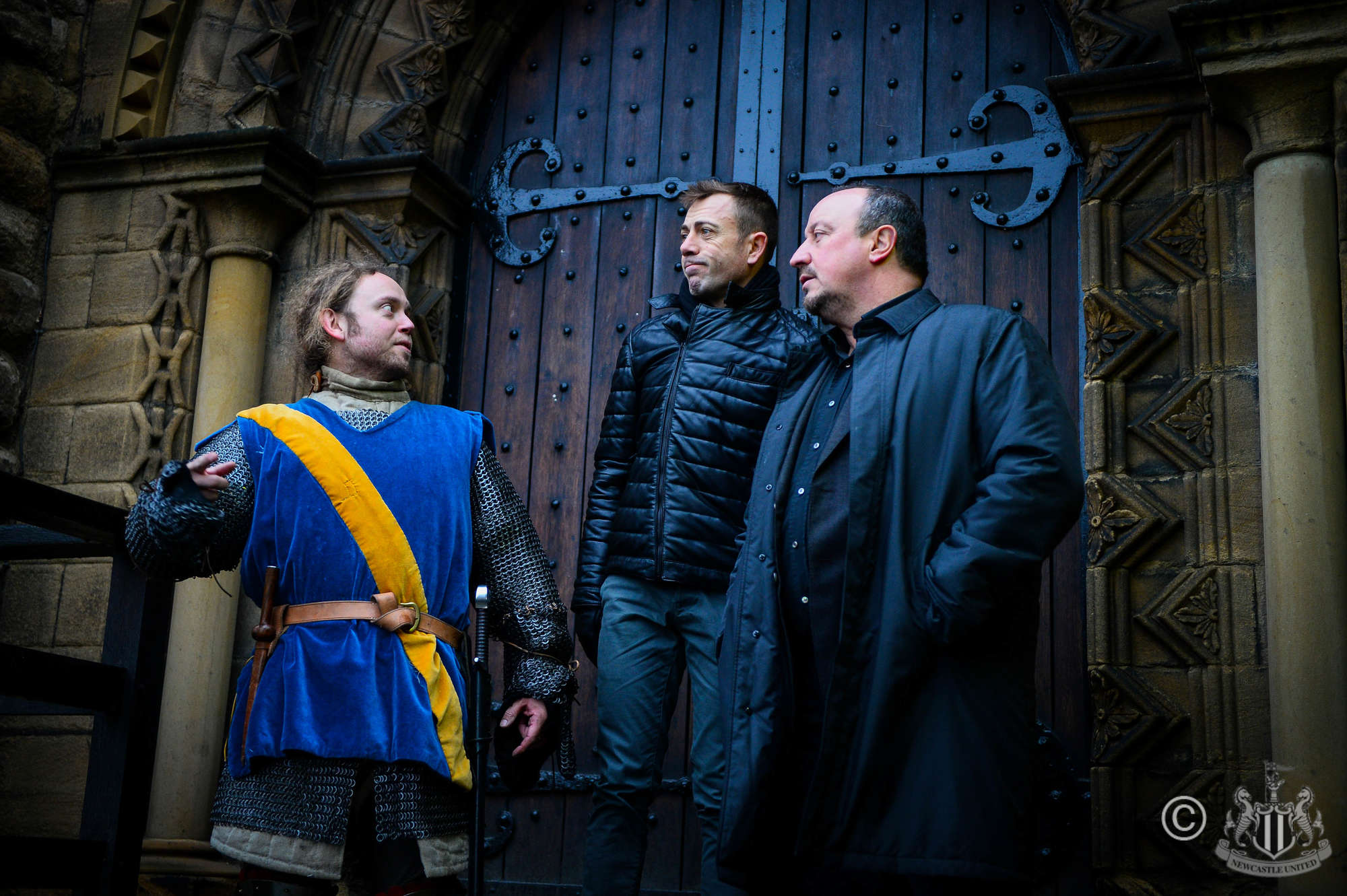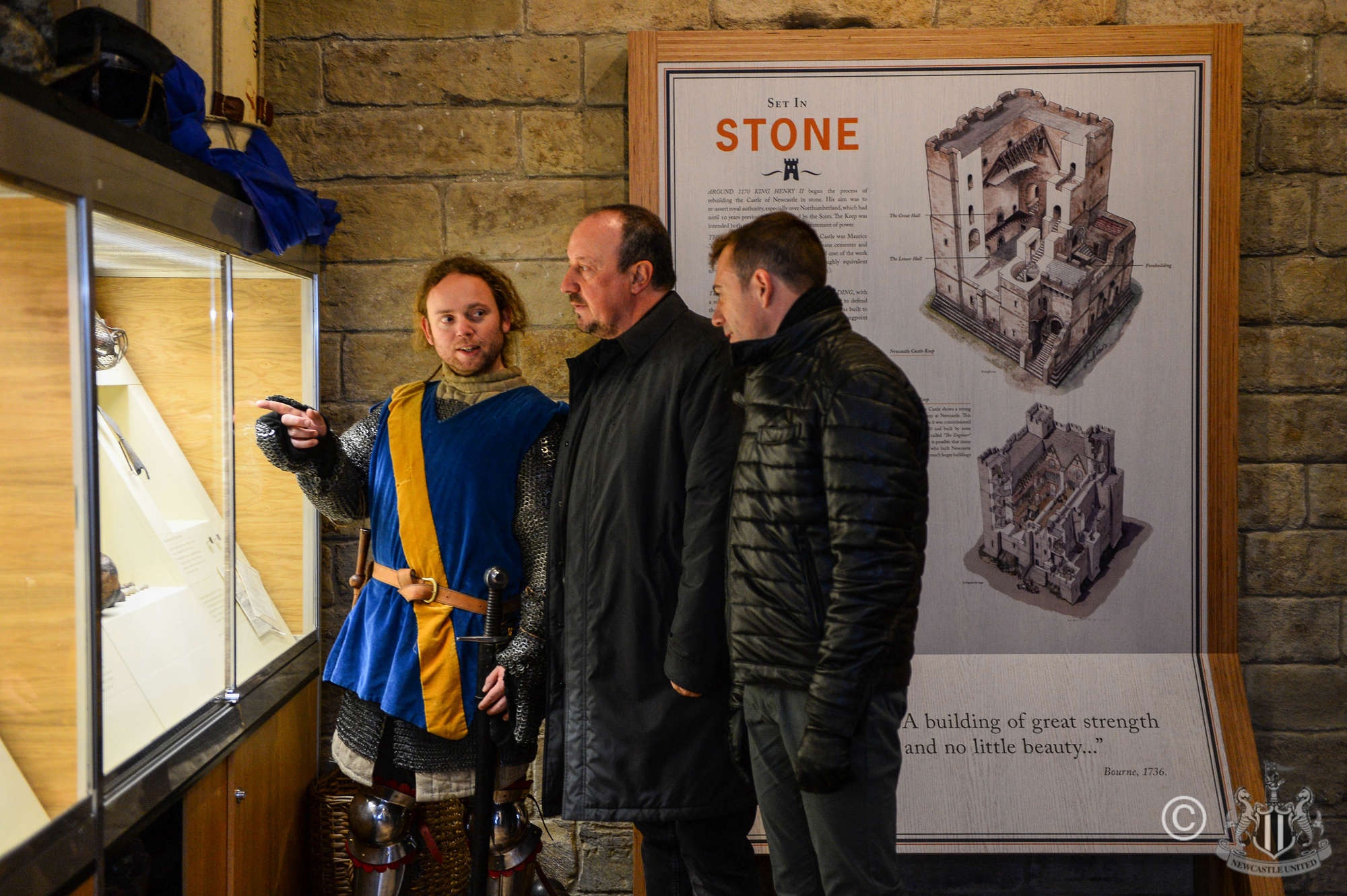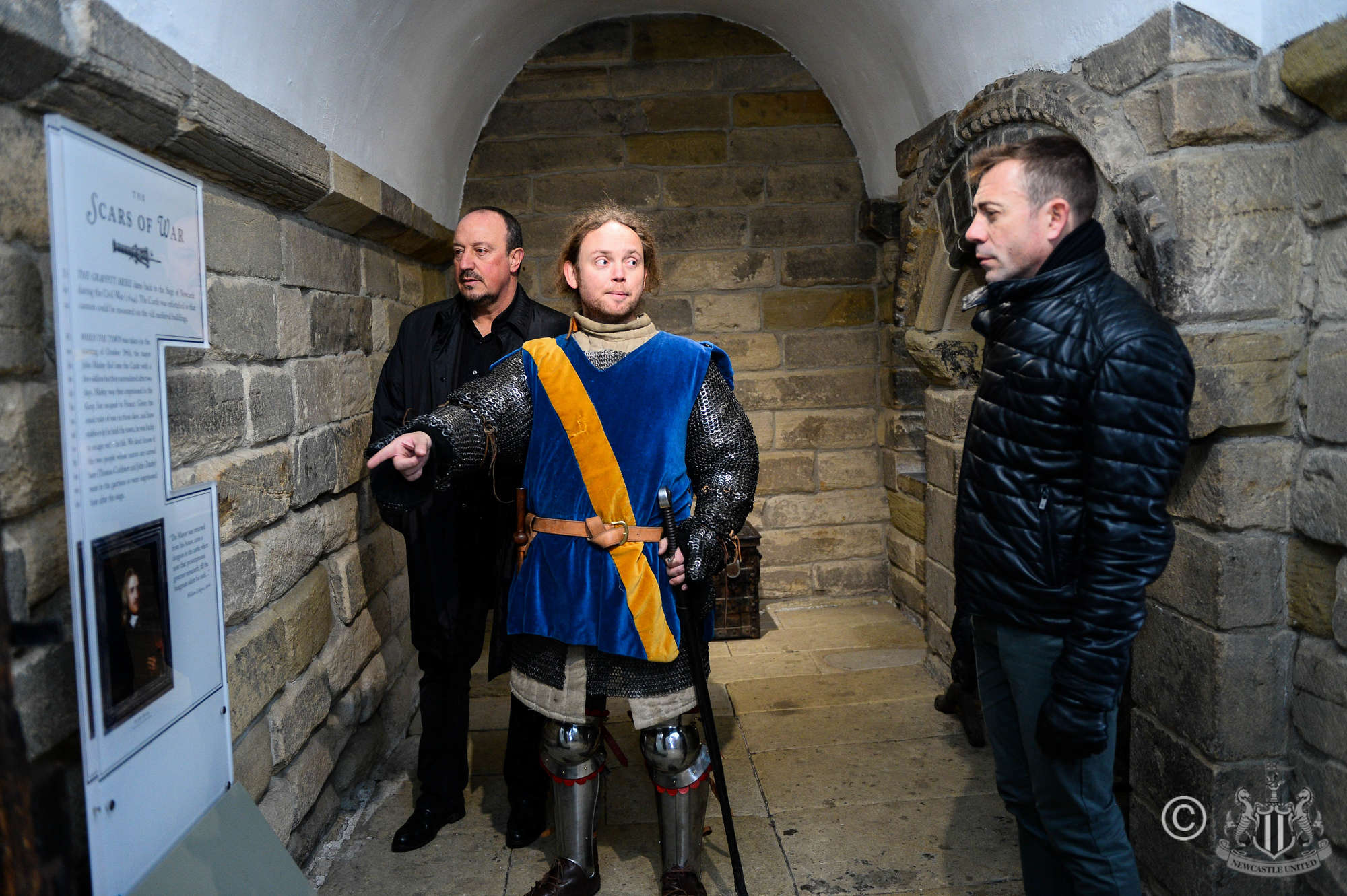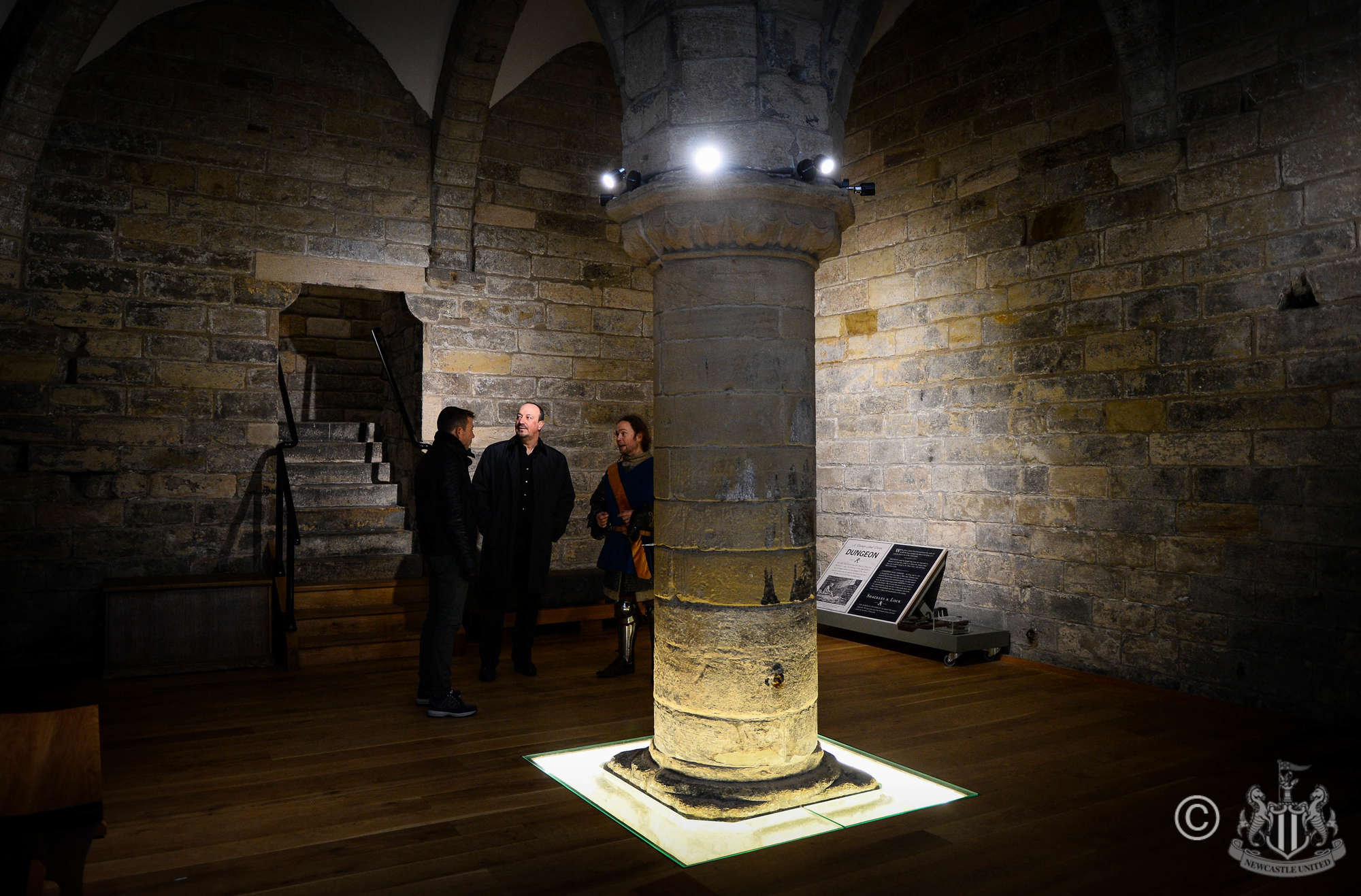 "It is a wonderful, historic place at the very heart of the 'old' Newcastle which really gave me a feeling for this city and its history and the fact that the city name originated from this Castle in medieval times," said Rafa Benitez.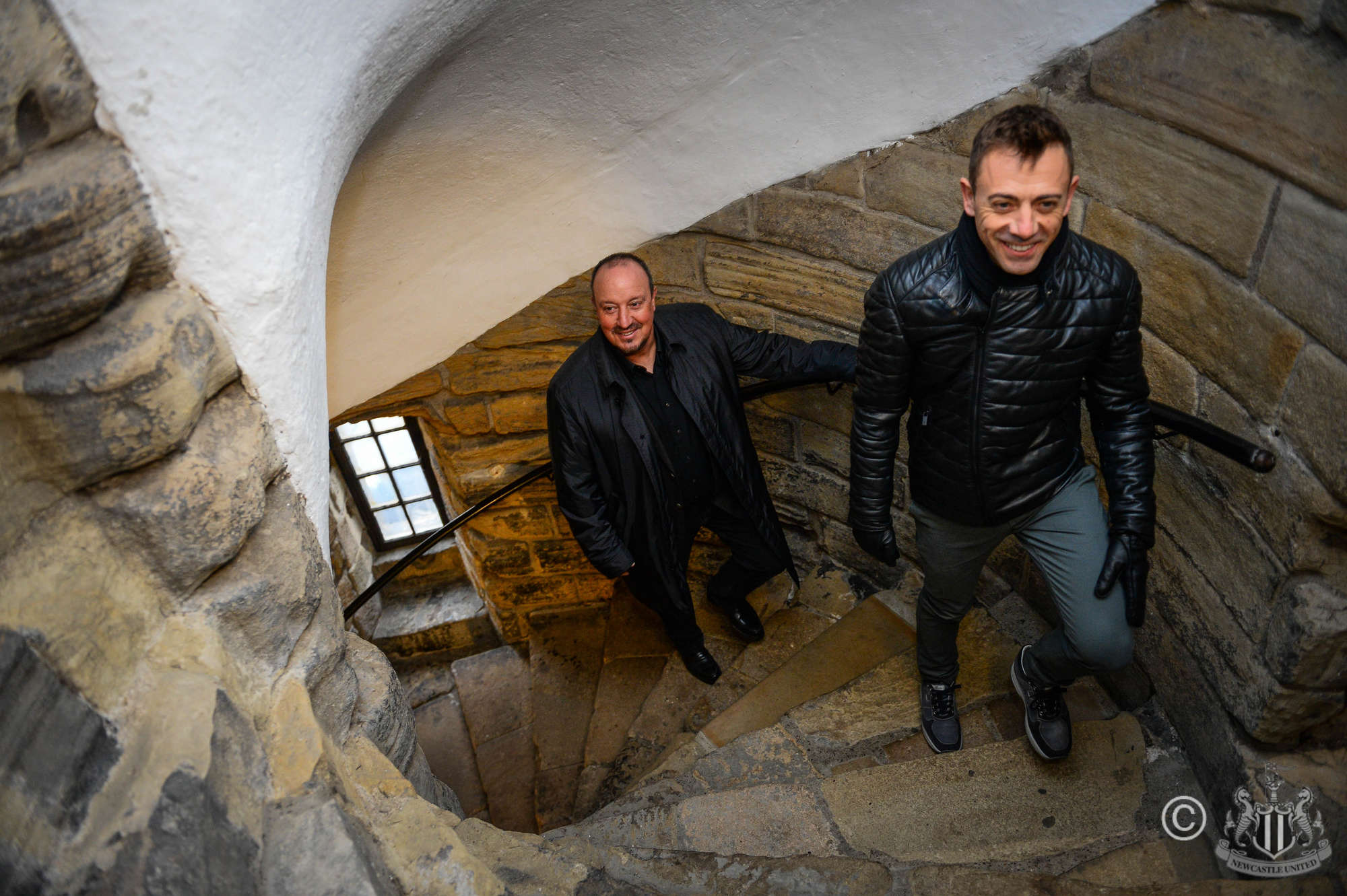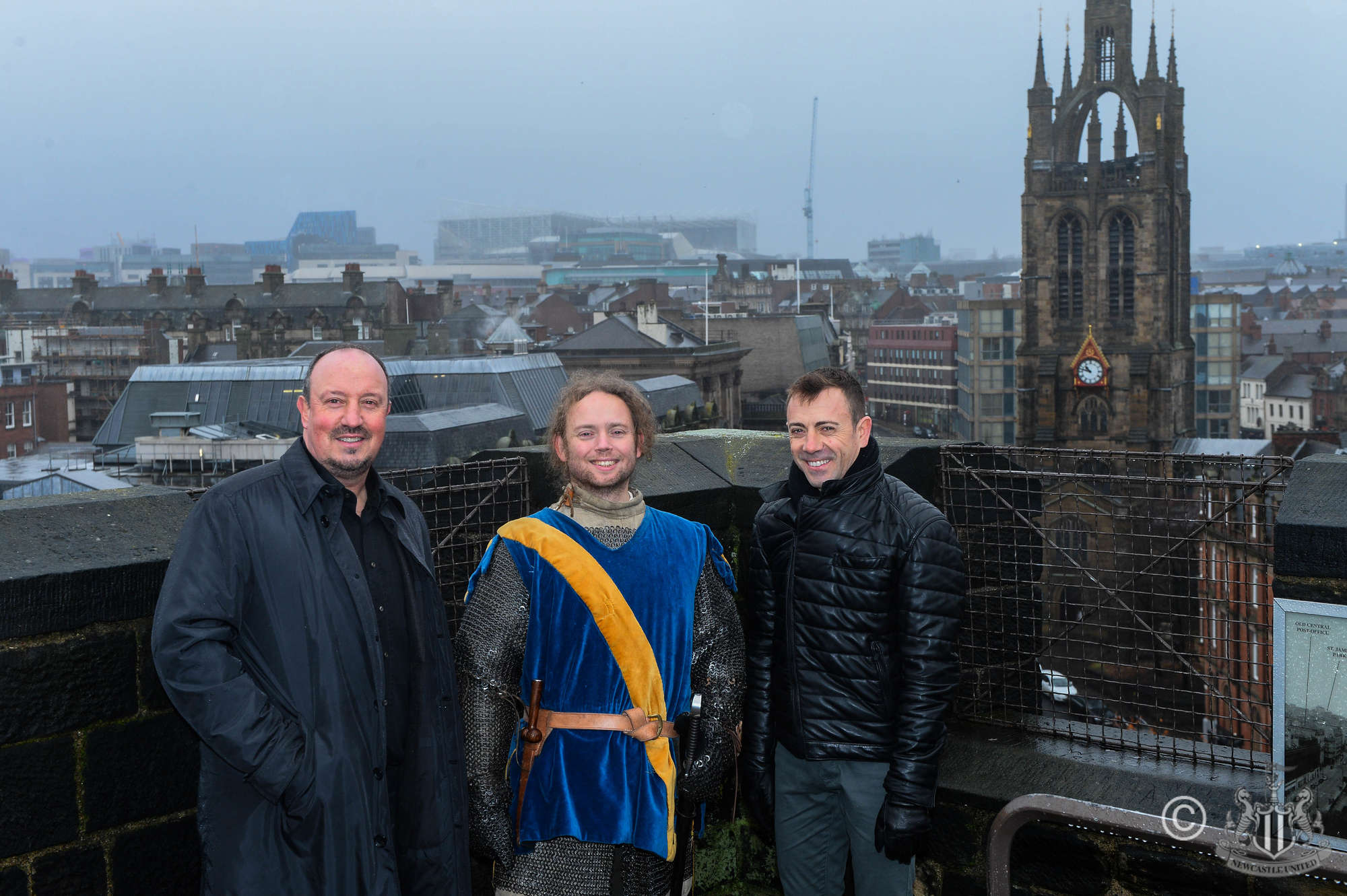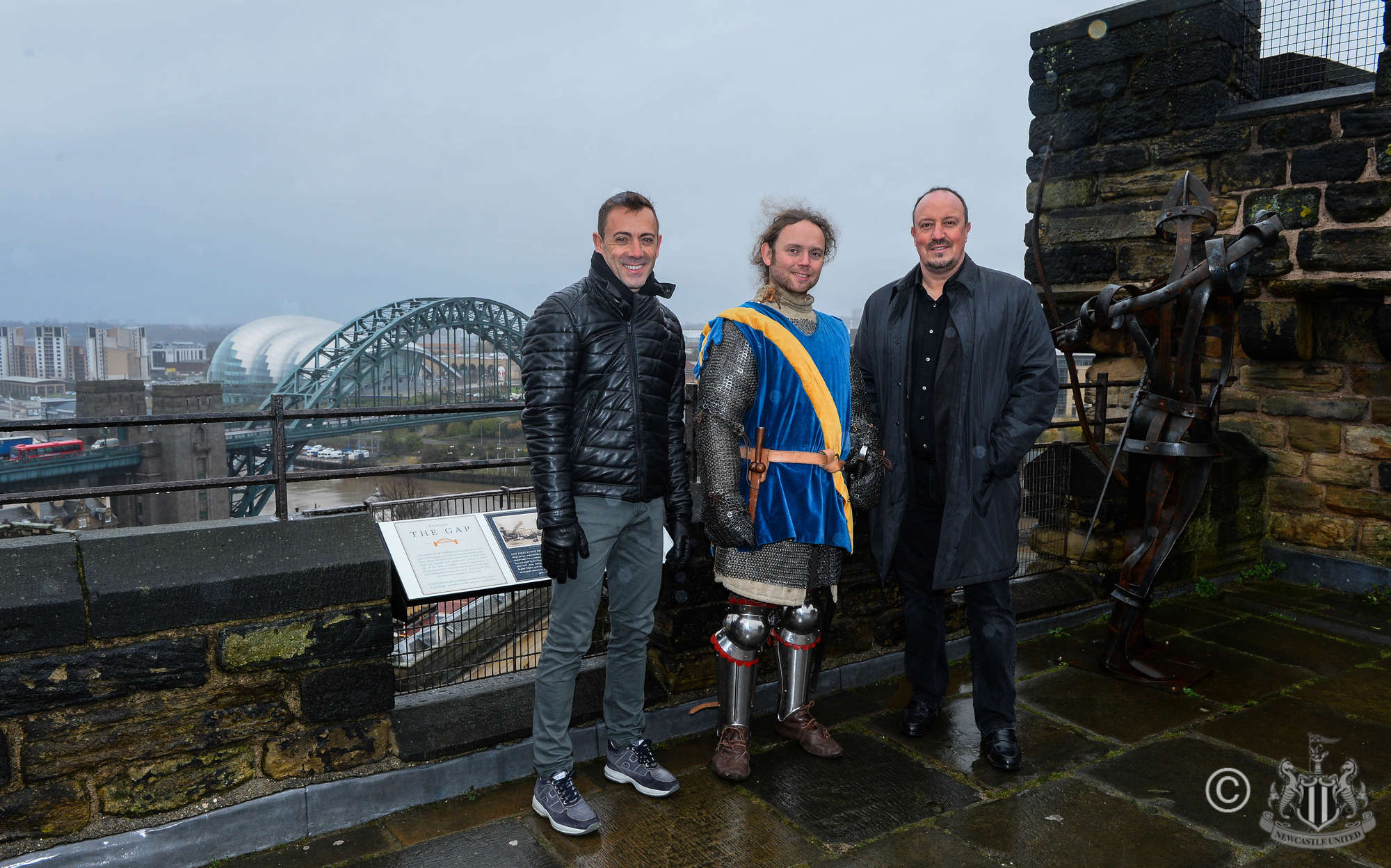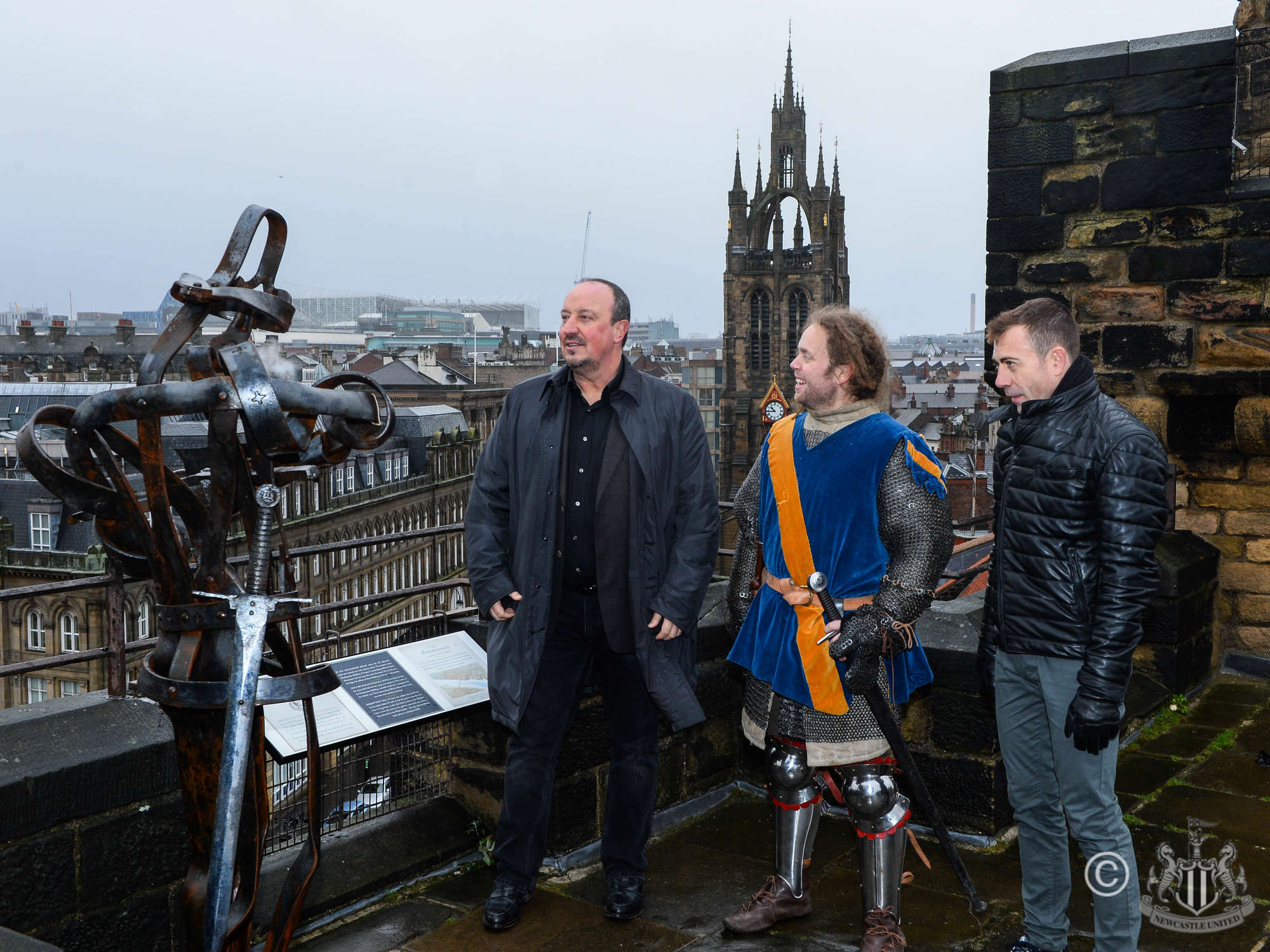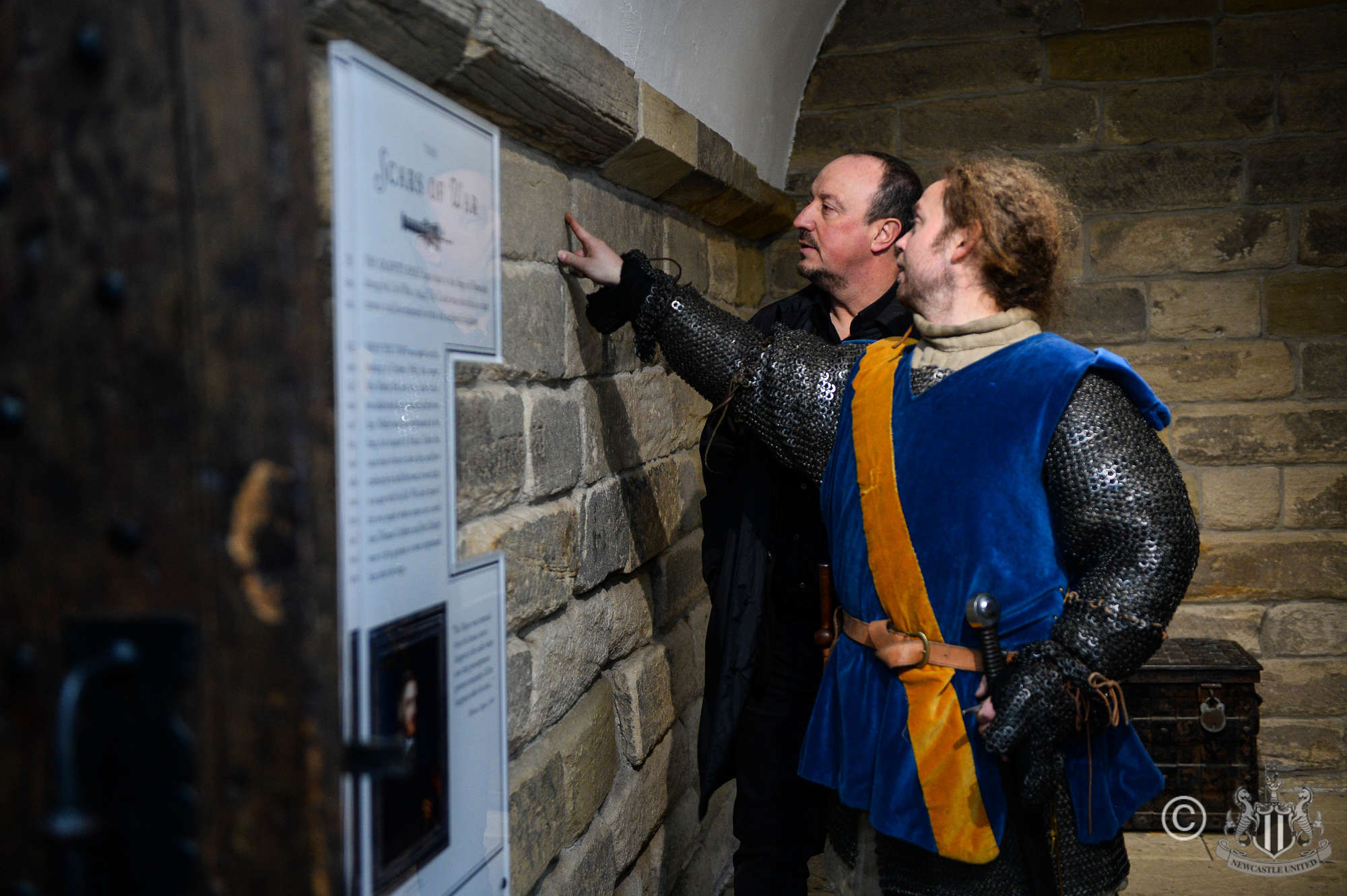 Rafa and his team also visited the Durham University, Castle and Cathedral, the Angel of the North in Gateshead, which was also one of the first landmark he visited after his arrival on Tyneside.
"It is a very impressive sight and up close it really is huge," he said.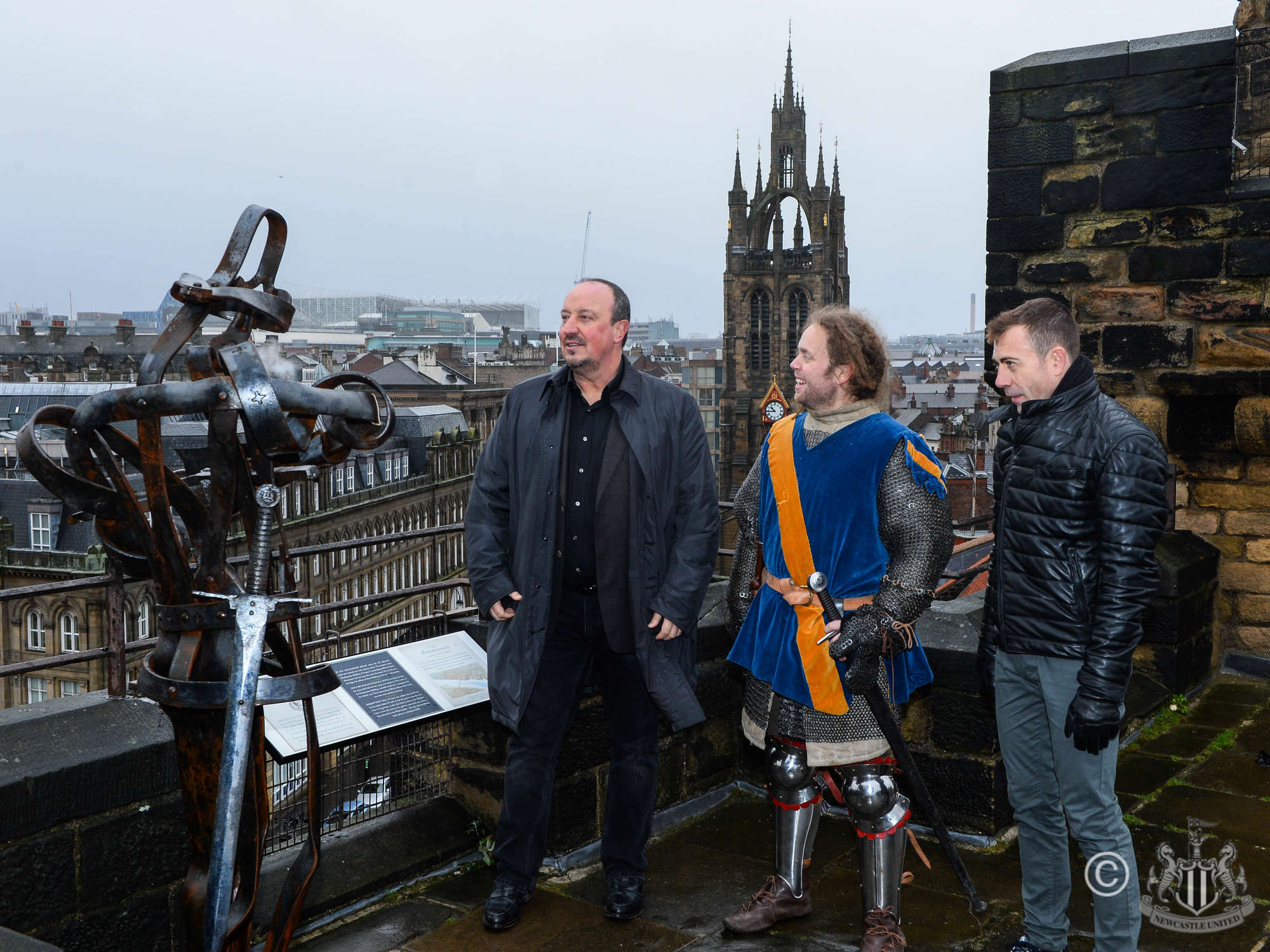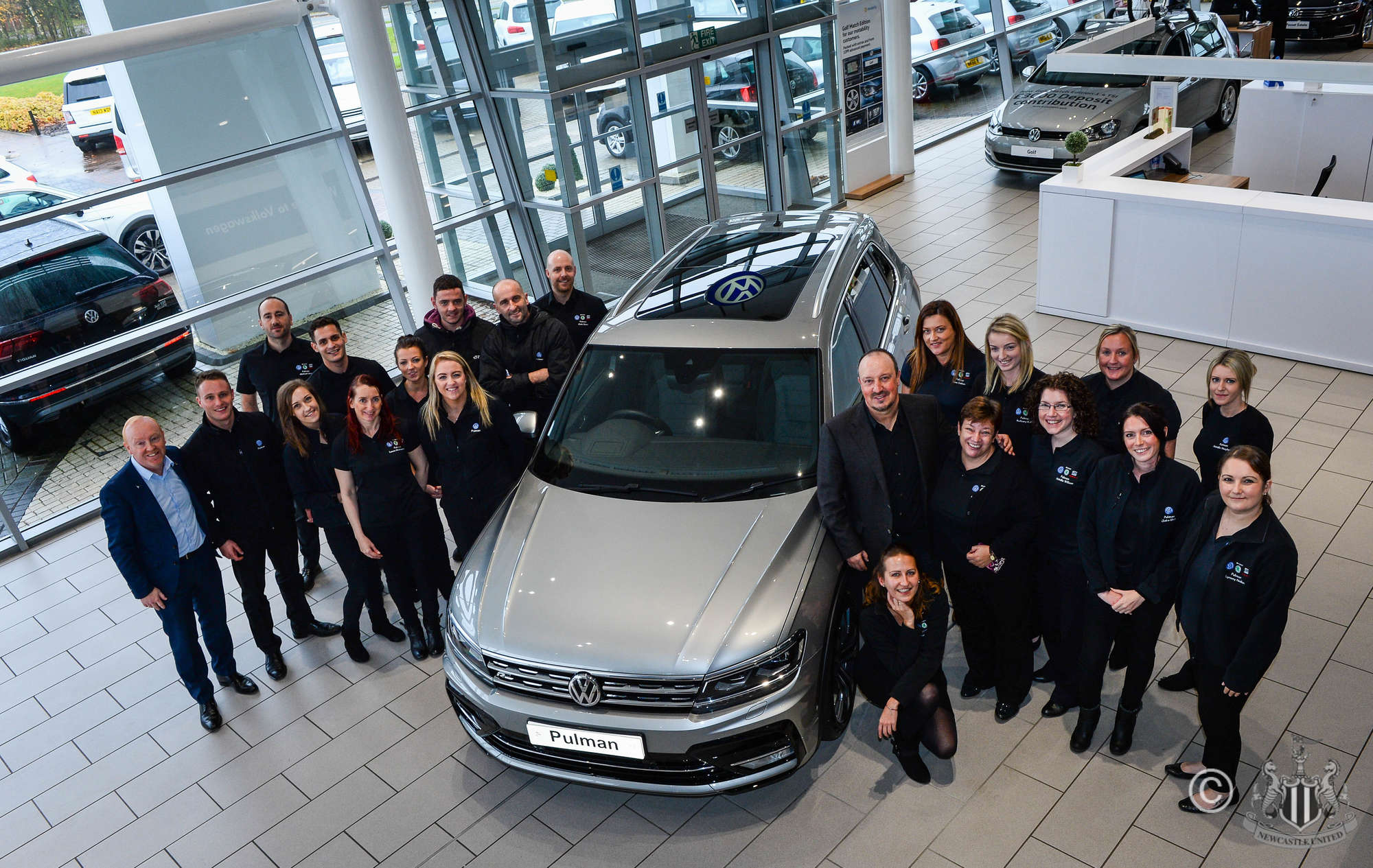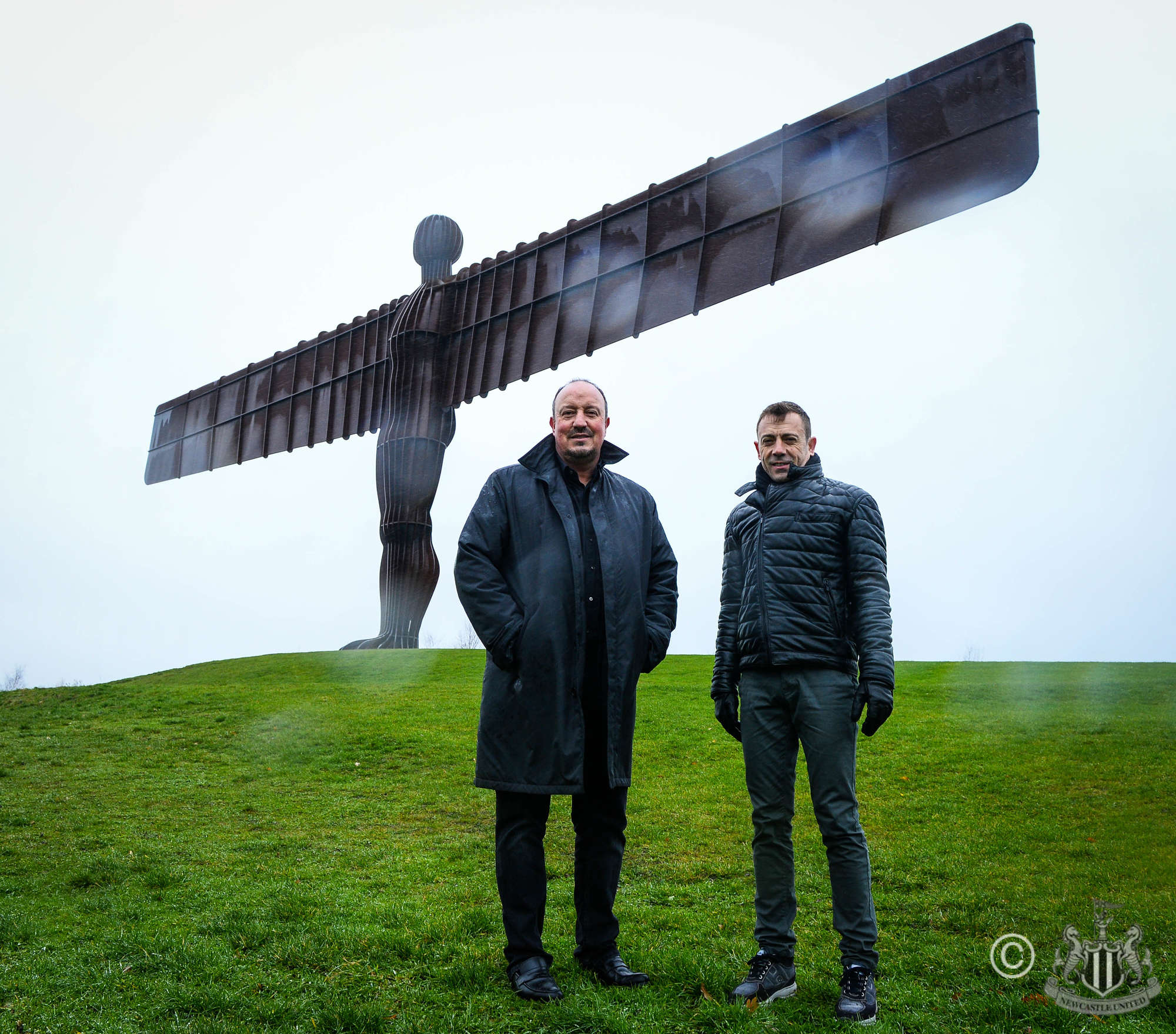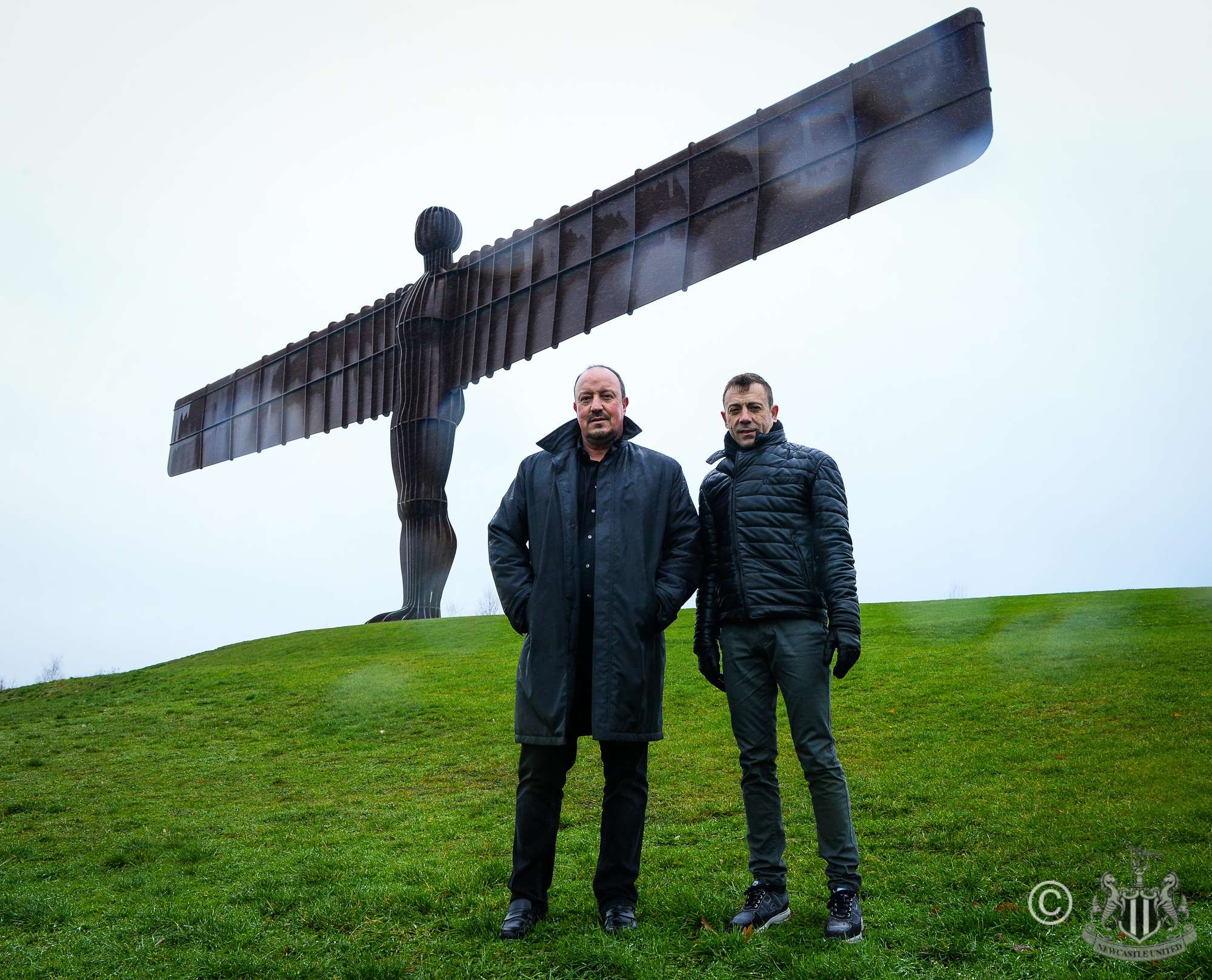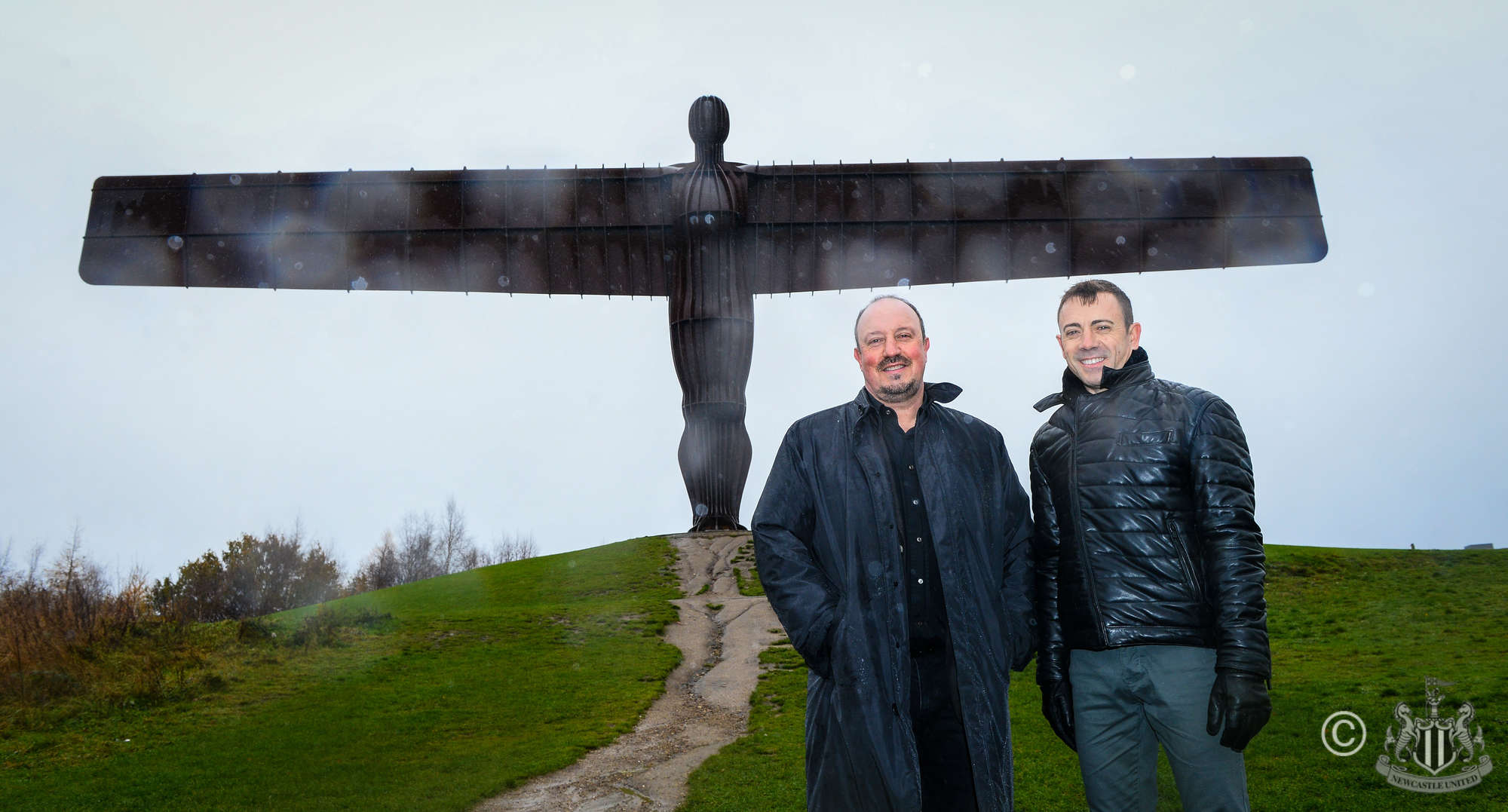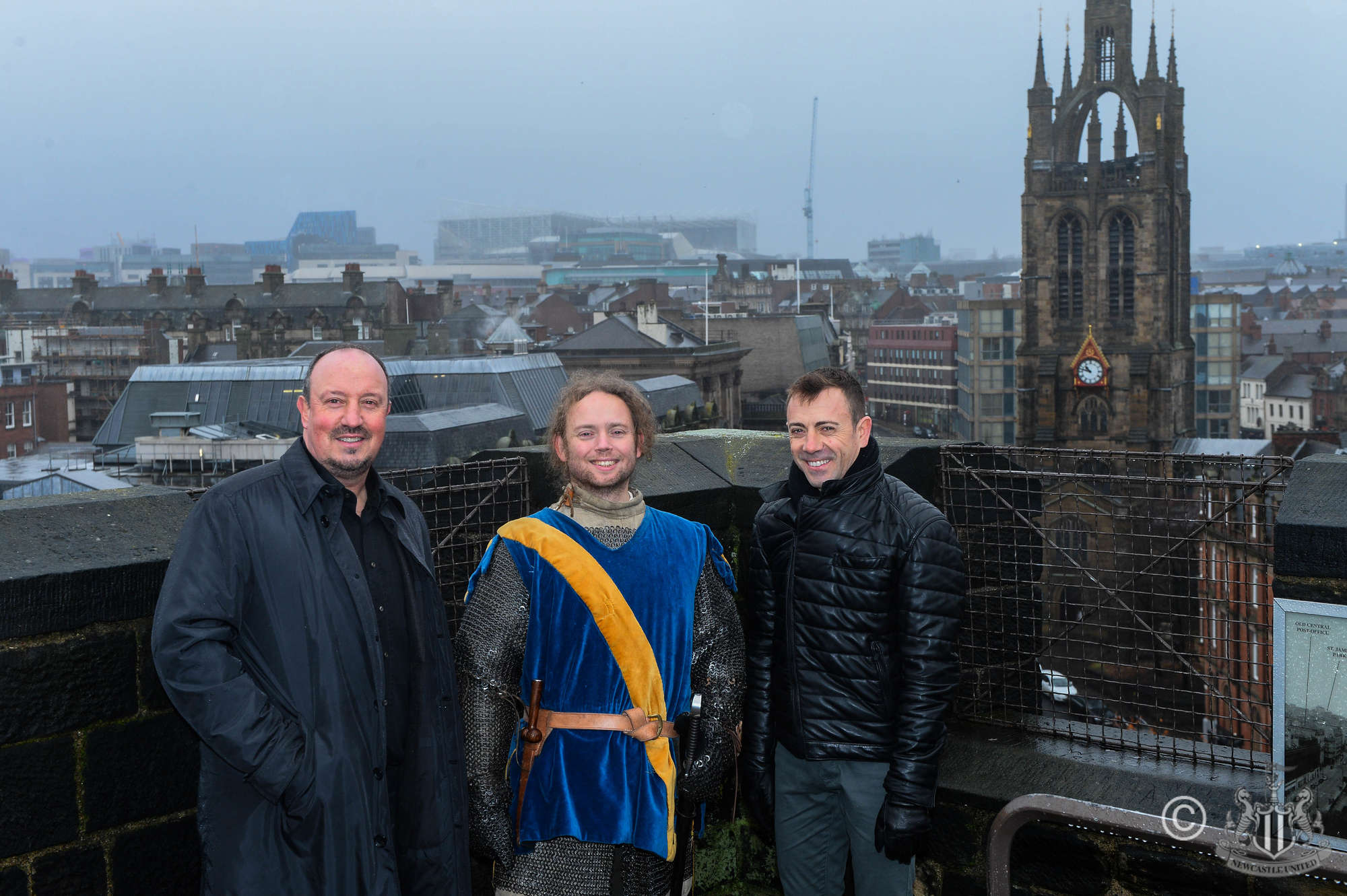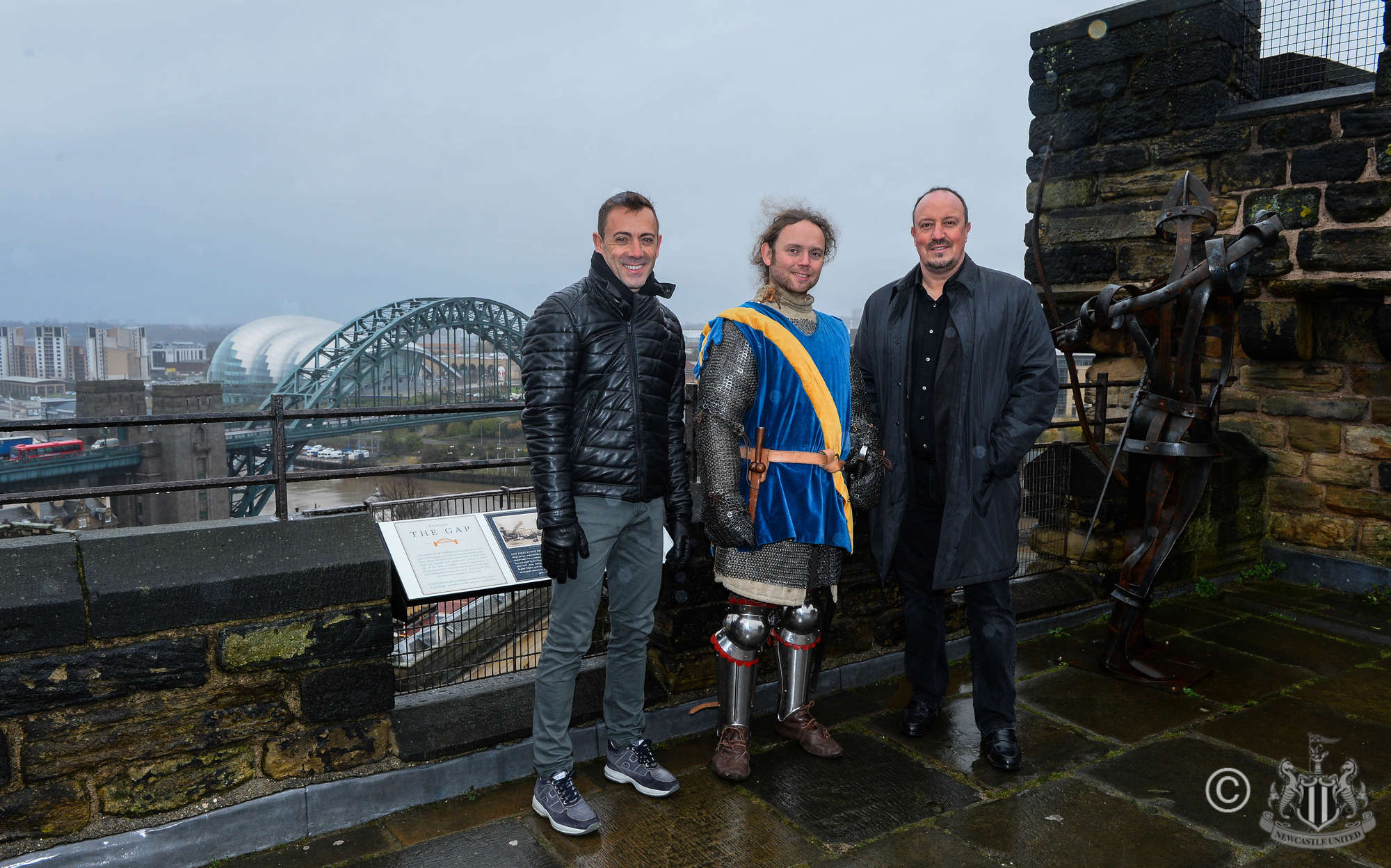 "My staff explained to me how it was constructed and told me it is a symbol showing that from the city's history, the Geordies have created a new future."
"I wanted to see close up this incredible symbol of the city."
The Magpies will be hopeful of a record 10th consecutive win when they face Blackburn Rovers at home on Saturday.