La Liga giants Real Madrid are the latest club to have fallen prey to cyber-crime after their official social media accounts were hacked following a tweet and Facebook post welcoming Lionel Messi to the club.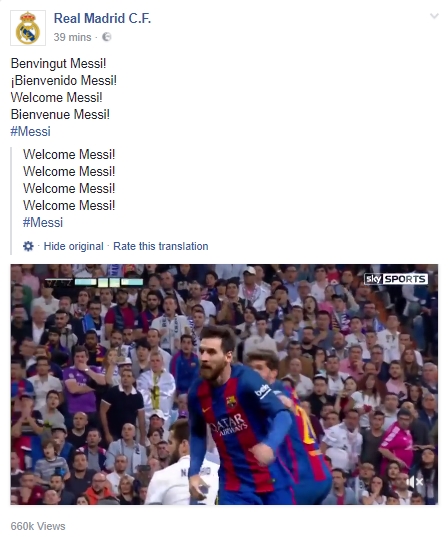 Arch rivals Barcelona were the first club to be hacked when a tweet on Wednesday morning announced the signing of Angel Di Maria from Ligue 1 giants Paris  Saint-Germain.
However, the Catalan giants were quick to confirm that their official account was hacked – and Real Madrid were also hacked on Saturday – with a tweet and Facebook post reading: "Welcome Messi".
Does anyone know the Spanish for hacked? #RealMadrid pic.twitter.com/zFDkajH5YB

— PA Dugout (@PAdugout) August 26, 2017
The post showed a video of Messi netting the winning goal in Barcelona's incredible 3-2 stoppage-time win at the Santiago Bernabeu last season.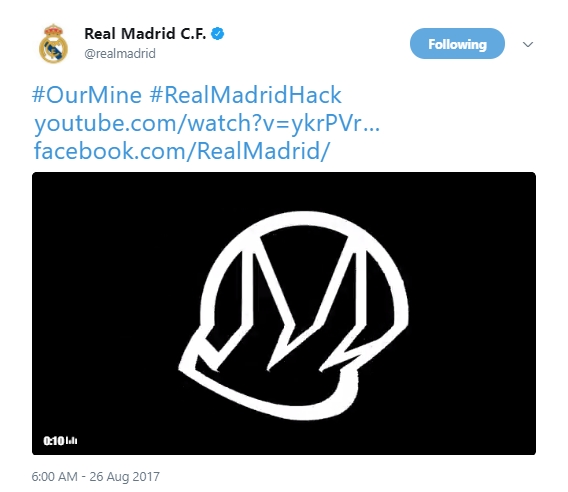 A security hacker group named 'OurMine' claimed responsibility after a series of weird tweets and Facebook posts via the Spanish club's social media accounts.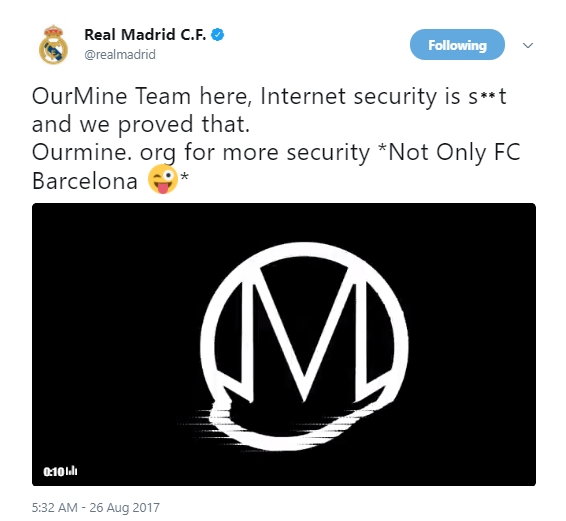 A tweet read: "OurMine Team here, Internet security is s*** and we proved that. Ourmine.org for more security *Not Only FC Barcelona*"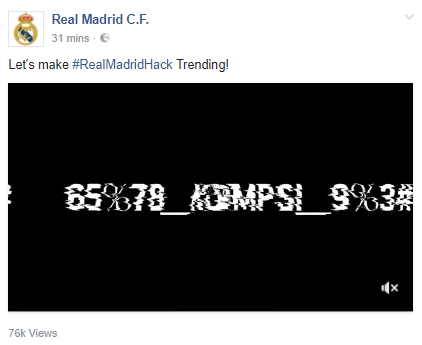 That was followed by: "Let's make #RealMadridHack Trending."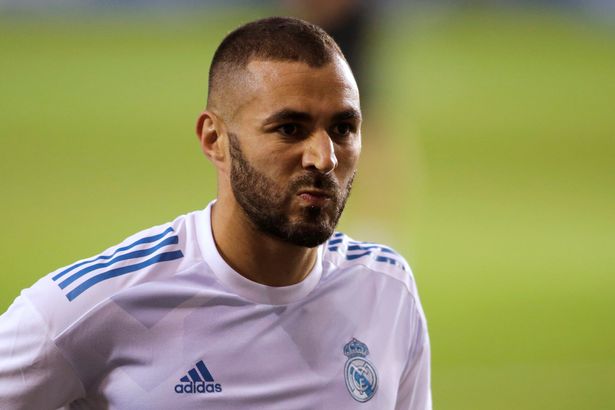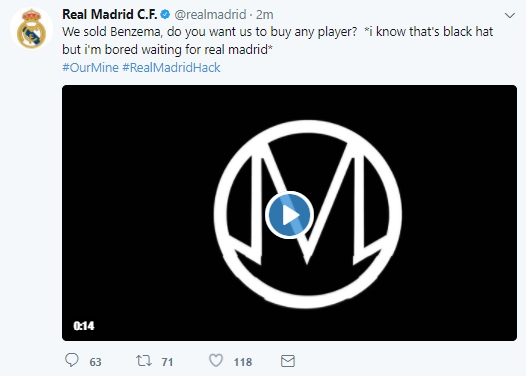 Another tweet claimed they had sold Karim Benzema, who has been a target for Premier League clubs, and also asked the fans if they would want the club to buy another player.