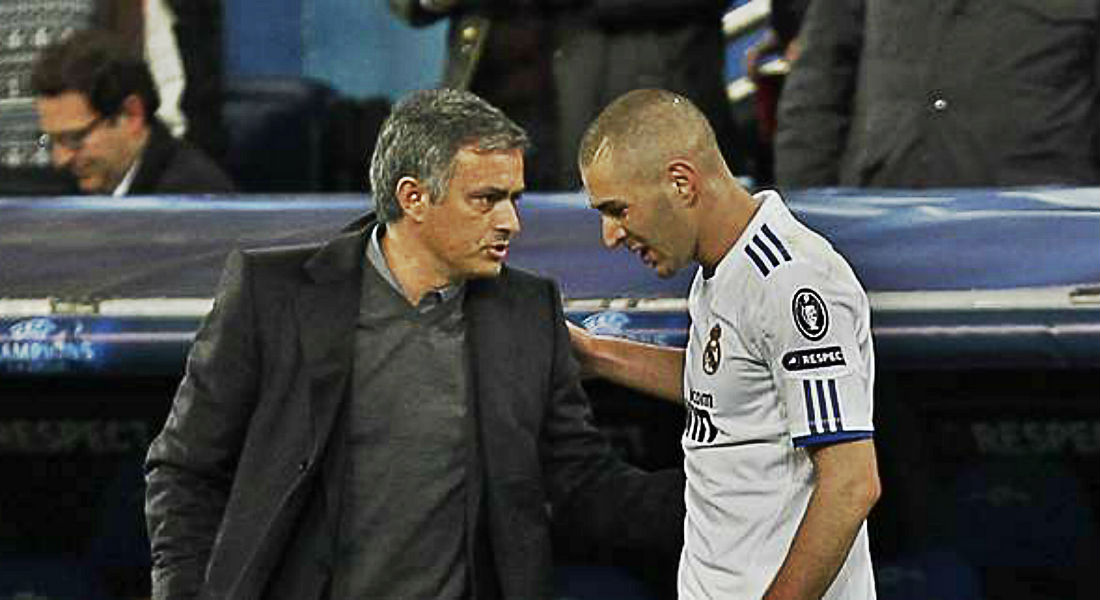 Real Madrid Star Karim Benzema Reveals Details Of Bizarre Meeting With Jose Mourinho
Karim Benzema has now laid bare the details of a bizarre meeting he had with Jose Mourinho during their time together at Real Madrid.
Benzema was not happy and he demanded to be shown more respect when Mourinho had slammed his attacking prowess by saying that it was like going out on hunting with a cat.
Such comments had made the French man angry and he revealed that he lost his cool with the then Real Madrid boss.
The pair met for showdown talks and Benzema had vented out his frustration at the now Manchester United boss Mourinho.
He told Canal Plus France: "We had a good relationship but then he started to say some phrases and remarks that were out of place.
"It felt that he though they were amusing and the truth is that if he was someone that I respected, then in that moment I lost my cool.
"I told him that there was something that we needed to talk about. We had a meeting for an hour.
"(I told him) I am a footballer, you are my coach and I respect you but you have to respect me also as a footballer.
"Following that there were no further stories about cats, dogs or anything else. I may be timid but if you are going to laugh at me then I will react.
"When you talk about things then it is better."