With less than 10 days left in the January transfer window, things are starting to get tense and the time has arrived when even top clubs make mistakes under pressure. There have been a number of 'Panic Buys' throughout the Premier League history and we have listed the top 10 bad deals that were made last decade.
FERNANDO TORRES (2011)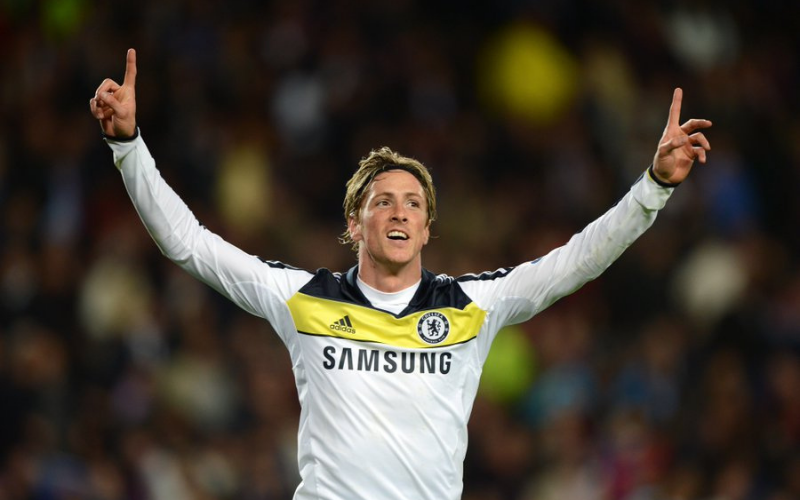 In the 2010/11 season, Torres was in a rut as he had only scored 9 goals in 22 games and hence Liverpool was trying to get rid of him. Chelsea bought the Spaniard for € 50 Million, a Genius move. Fernando Torres, in his first season there, scored 1 goal in 8 games. He did slightly improve in his next season but that too was pathetic considering his transfer fee.
Torres in an interview admitted that his poor performance in the Stamford Bridge was solely his fault and he couldn't fit into their side. He had an inconsistent form and also was injured all the time. After 4 mediocre seasons, he was loaned to AC Milan.
ANDY CARROLL (2011)
Should #LFC be worried about the return of Andy Carroll this weekend? http://t.co/0pdyLxEYiQ pic.twitter.com/CSIQCMU30G

— Liverpool FC News (@LivEchoLFC) January 29, 2015

Andy was a superstar when he was in Newcastle. He had scored 11 goals and had 3 assists in 18 appearances in his last season there. Liverpool had just lost Torres to Chelsea and they needed to buy a striker as soon as they could before the transfer window closes. His transfer fee was € 35 Million and he was totally not worth it.
In his first season, he got 4 goals in 21 games. His whole term in Liverpool was riddled with injury and Liverpool tried to play him as a versatile attacker, which he wasn't. Later West Ham signed him for € 15 Million.
ALEXIS SANCHEZ (2018)
We are delighted to announce the signing of @Alexis_Sanchez from Arsenal.

Full details: https://t.co/nUitNnNbV9 pic.twitter.com/S3ft22e7Jo

— Manchester United (@ManUtd) January 22, 2018
Alexis Sanchez was one of the top strikers in the league during his time in Arsenal. After a great run of 4 seasons, Alexis moved to Manchester United (swap deal with Mkhitarian) because of a rift between him and Wenger. The fans and the club had high expectations from the Chilean and were psyched about this new addition to the squad. Sanchez was horrible during his time at Old Trafford. He found himself in the shadow of Martial and Lukaku and only scored 2 goals in his first season.
Signing Alexis Sanchez was a huge mistake by Mourinho as he was never a United kind of player. Sanchez was a great goal scorer and was not a creative player and at that time United had plenty of them. He couldn't deliver the kind of football Mourinho demanded of him and soon became a bench warmer. After 2 disappointing seasons, United literally had to pay Inter Milan to get him out of the club on loan.
CENK TOSUN (2018)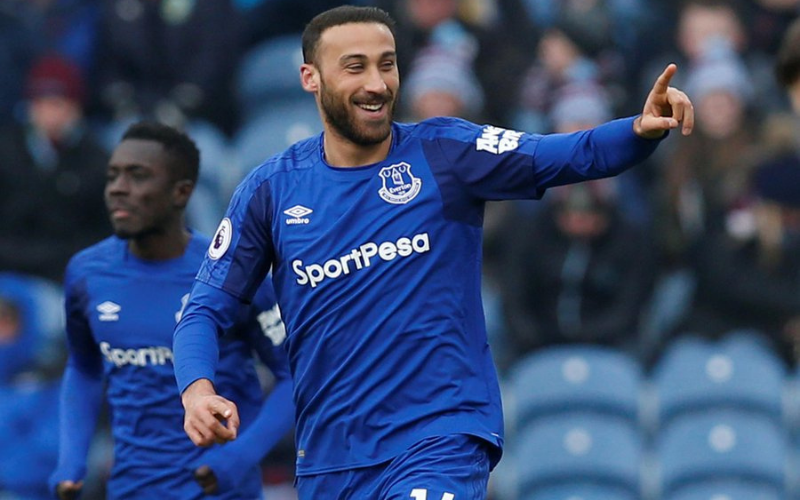 Cenk Tosun was part of the Turkish club, Besiktas for many seasons. Besiktas finished first in its group in the 2017 Champions League and Tosun scored 4 goals and 2 assists. Impressed by his performance, Sam Allardyce who was the manager of Everton in 2018 signed him for € 27 Million. Initially, he was looking promising as he had scored 3 goals in his first 4 appearances for the English side but soon his run ended.
He only scored 2 goals in the rest of the season and the fans soon realised that he was a flop. He is still part of the Everton squad but he is hardly played anymore. They are even trying to get rid of him in this transfer window but nobody wants the Turkish 'has been'.
WILFRIED BONY (2015)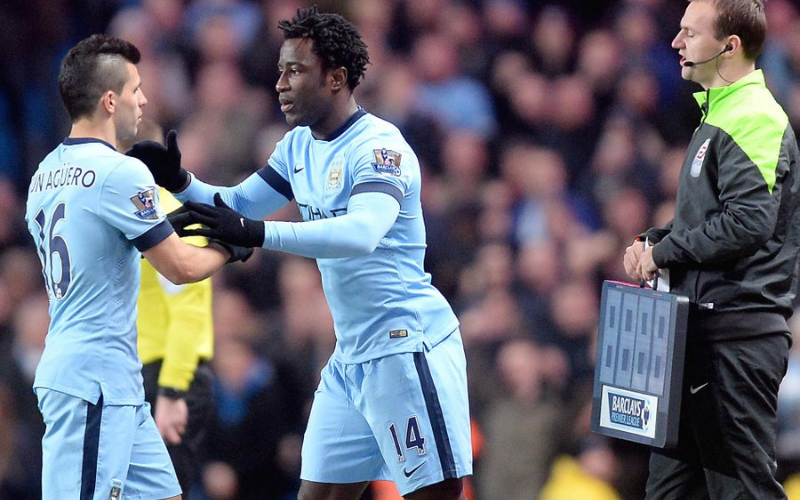 Wilfried Bony was one of the top scorers of the Premier League in the 2013-14 season. He had led Fulham to many victories and was a fan favourite. Manuel Pellegrini was the manager of Manchester City at that time and he signed Bony for €25 Million. Bony's arrival was supposed to be the replacement of Mario Balotelli but he obviously failed in his mission. He only scored 4 goals in the 13 games he played during the 2015/16 season.
ANDREJ KRAMARIC (2015)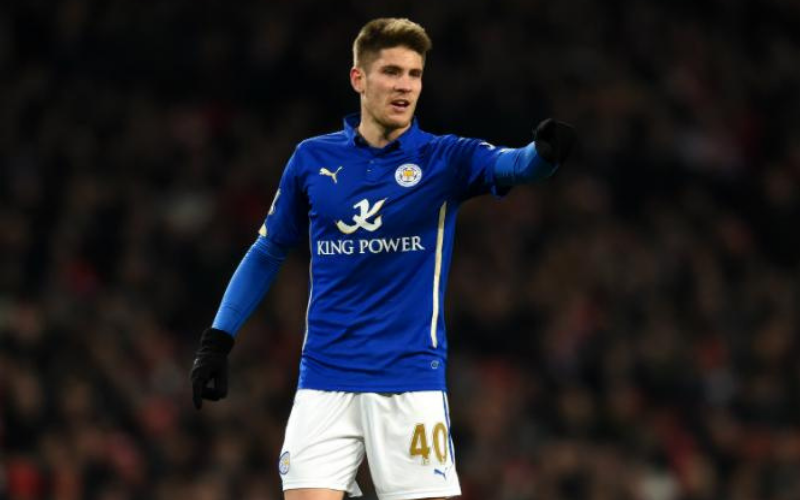 The Croatian was from the youth teams of Dinamo Zagreb and before joining Leicester, he was playing for a Croatian Club called Rijeka FC. He scored 37 goals in and 2014 over there which caught the eye of the English club and was signed for €9.5 Million. Leicester won the Premier League that season and the whole world went crazy, but it was no thanks to Kramaric. Andrej hardly played any games for them.
He couldn't rise through the ranks among the amazing set of players and has only played in 8 games in total for the club. Leicester had no reason to buy him if they weren't going to play him at all and they nearly destroyed the player's career. However, things have turned out good for him as he is playing some beautiful football at Hoffenheim.
JUAN CUADRADO (2015)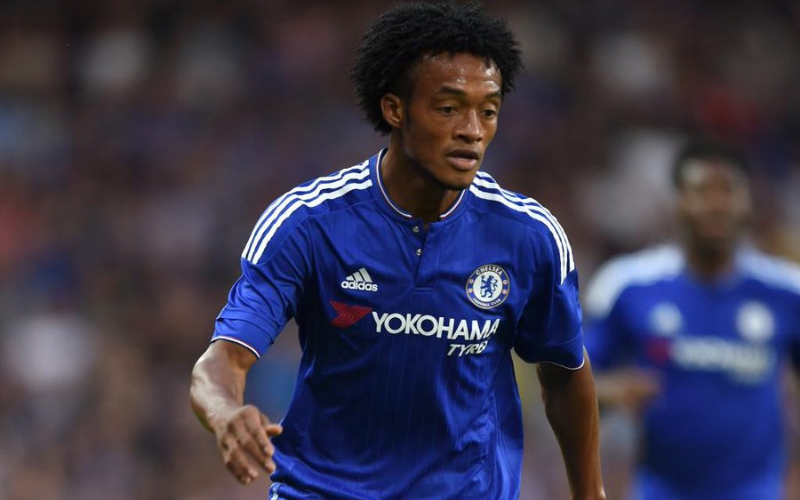 I am sure most of you all won't even know that there was a time when Juan Cuadrado played for Chelsea. Chelsea signed Juan Cuadrado for a fee of €23.5 Million from Florentina in order to add some firepower to its wings. Cuadrado seemed like a promising player while he was playing for Florentina but he couldn't replicate it in the Premier League.
He only started in 4 games for 'The Blues' in the first season and was loaned to Juventus in the next transfer window. After his loan spell, he permanently moved to Juventus and Chelsea had to bear the losses.
CHRIS SAMBA (2013)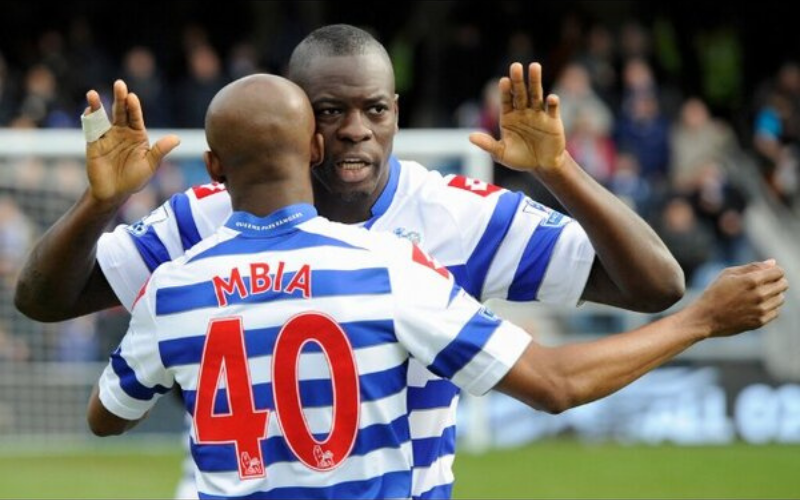 Christopher Samba was the big signing made by QPR on the deadline day in 2013. The move cost them €12.5 Million and Harry Redknapp was the manager who finalised the deal. Samba was a centre-back and had a good couple of seasons when he was playing for Blackburn. Questions were raised and the club was criticized for paying such a hefty fee for a defender. He played 10 games for them but couldn't impress anyone. Redknapp had soon resigned after the deal was done, he must have been embarrassed by this massive mistake and he decided to leave. QPR got relegated that season.
KOSTAS MITROGLOU (2014)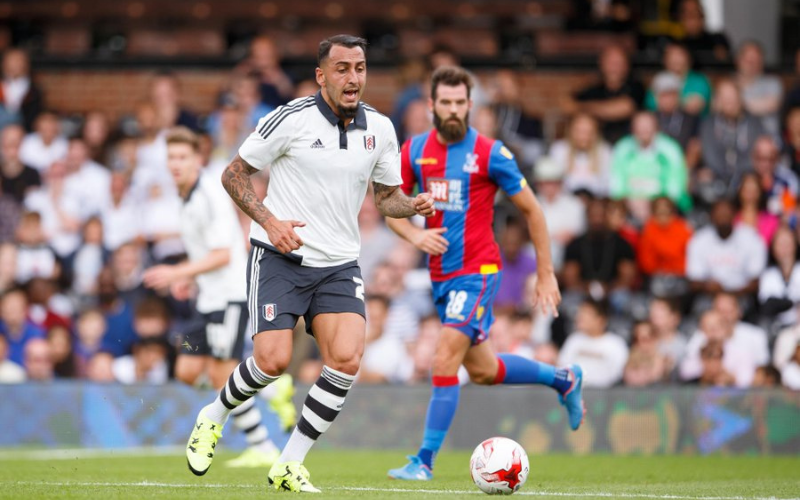 Fulham signed Mitroglou on the deadline day for a club-record fee of €12 Million. The fans were super excited as they thought that Fulham is going to turn it around as they were fighting relegation. Their new signing had scored 17 goals in his 19 games for Olympiacos and he was regarded as the complete striker. He was suffering from an injury and didn't play a game till the end of February. In his debut, he failed to impress anyone and after playing another game, he got injured again. In total, he played 3 games for the club and didn't even score 1 goal. The club was relegated.
GUIDO CARRILLO (2018)
#SaintsFC is delighted to announce the signing of striker @carrilloguido11 from @AS_Monaco! #SaintCarrillo https://t.co/rvtDisKObm

— Southampton FC (@SouthamptonFC) January 25, 2018
Guido Carrillo had a good 2016/17 season playing for Monaco and many clubs were eyeing him. Southampton had just received a hefty fee after the departure of Van Dijk and they were looking for promising young talent. He played 5 games for 'The Saints' and couldn't deliver the quality of football they were looking for. They were facing relegation before and their solution to that issue was Carrillo but he wasn't the man they were looking for. After barely surviving the season, Carrilo was loaned to Leganes. €19.2 Million gone down the drain.