La Liga giants Barcelona are now set to make Lionel Messi the best paid player in the world as they are on the verge of tying him down with a new bumper contract.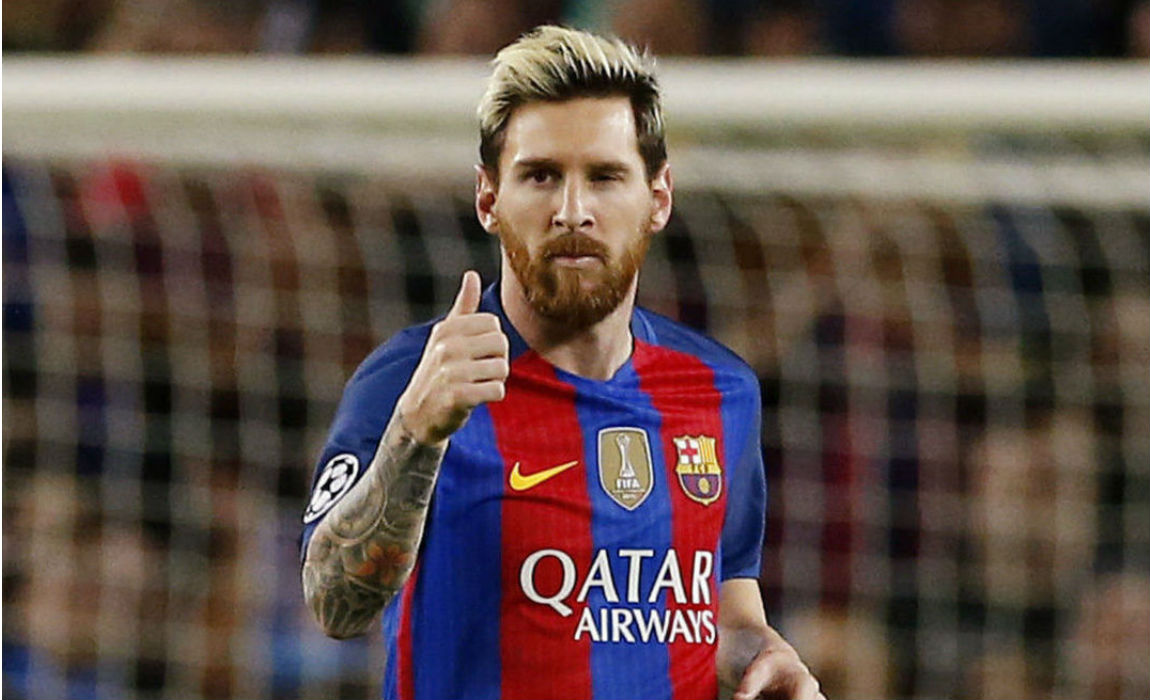 The five-time Ballon d'Or winner is yet to agree a new deal with Barcelona and now he is under the radar of top-flight clubs who want to lure him away with big money moves.
Manchester City are keen on securing the services of Messi and the Premier League club is willing to offer him a astronomical wage packet of £500,000 a week. Ligue 1 giants PSG are also in the race to sign the Argentine star and are planning a mammoth bid for the Ballon d'Or runner-up.
But Barcelona president Josep Maria Bartomeu accentuated that they will now make Messi the highest paid player in the world with a bumper long-term contract so that the Argentine star retires at Nou Camp.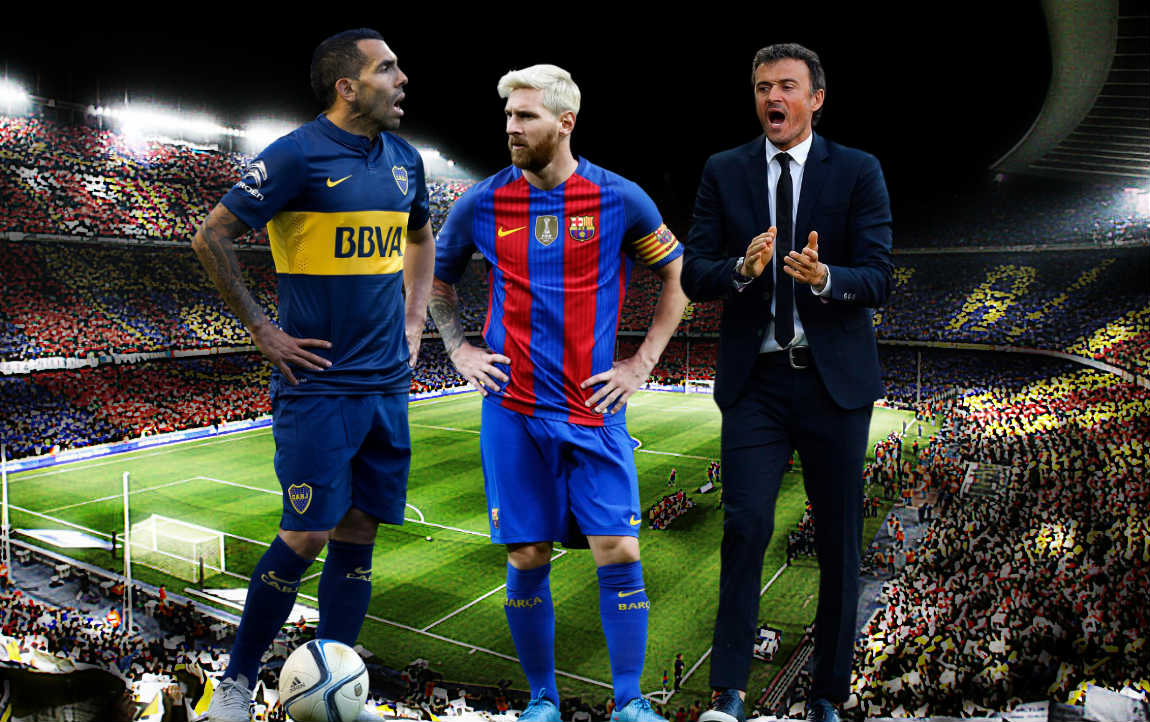 It is now understood that Messi will surpass the mammoth wage-packet of £615,000 A WEEK – that Carlos Tevez is set to earn at the Chinese Super League side Shanghai Shenhua.
Bartomeu said: "Leo Messi is the best (player) in the history of football and we want him to stay with us."
"There will be negotiations…but even if I don't want to talk about figures, if he's the best player in the world it makes sense that he is so from all points of view."
Barcelona have already handed new long-term contracts to Neymar and Luis Suarez and now they are desperate to tie down the five-time Ballon d'Or winner, whose current contract with the club expires in 2018.
Bartomeu added: "He's at home here…I believe Leo is fully convinced he's in the best place he can be."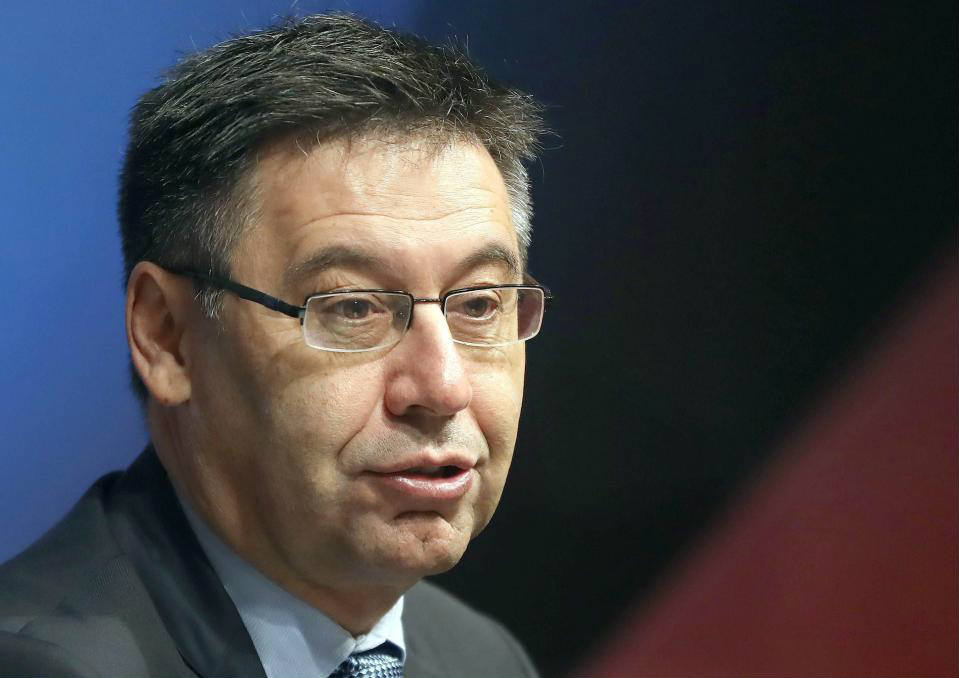 Earlier, Spanish daily Marca had claimed that the Argentine superstar had rejected a contract extension at Barcelona in July due to his on-going tax fraud case.
Argentina's legendary footballer Lionel Messi had been sentenced to 21 months in prison for tax fraud. A court in Barcelona found him guilty of three counts of tax fraud. The court had also sentenced the Argentine soccer player's father, Jorge, to 21 months in prison for the same three crimes.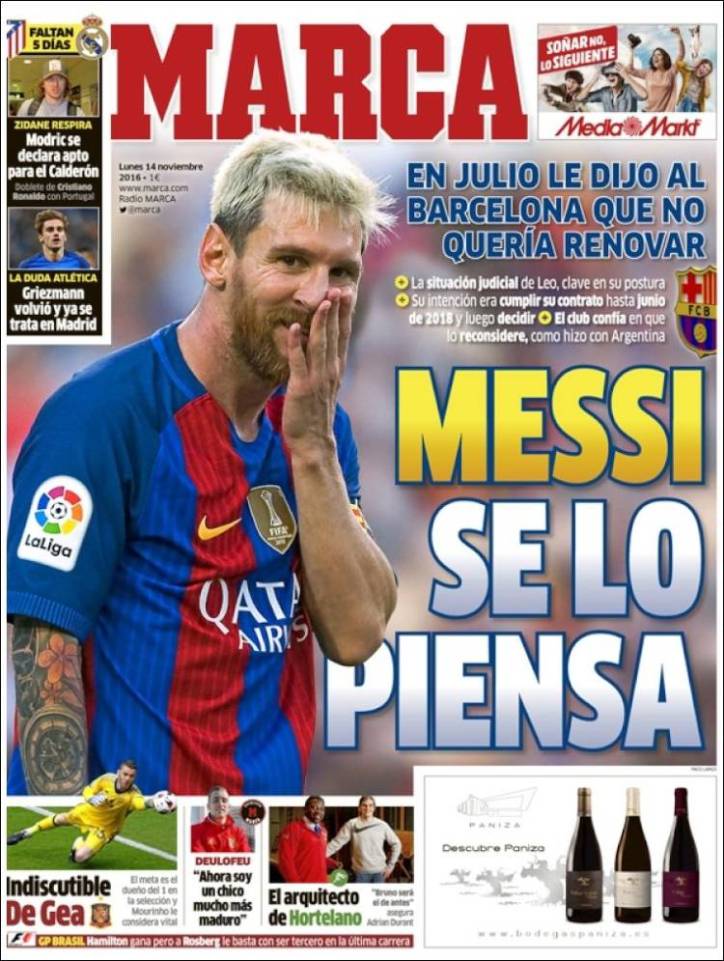 Leo was also sentenced to pay a fine of 2.1 million euros (around 2.4 million US dollars) while his father was fined 1.6 million for using companies outside of Spain to avoid paying 4.16 million euros earned from the players image rights between 2007-2009. The footballer had alleged in his defense that his father managed his financial affairs and that he had merely signed the papers.
But neither Messi nor his dad did serve actual time in prison for the offense.
Bartomeu added: "I don't believe these tax affairs will have an influence (on a contract extension)…because Leo knows, I know and we all know he hasn't done anything wrong."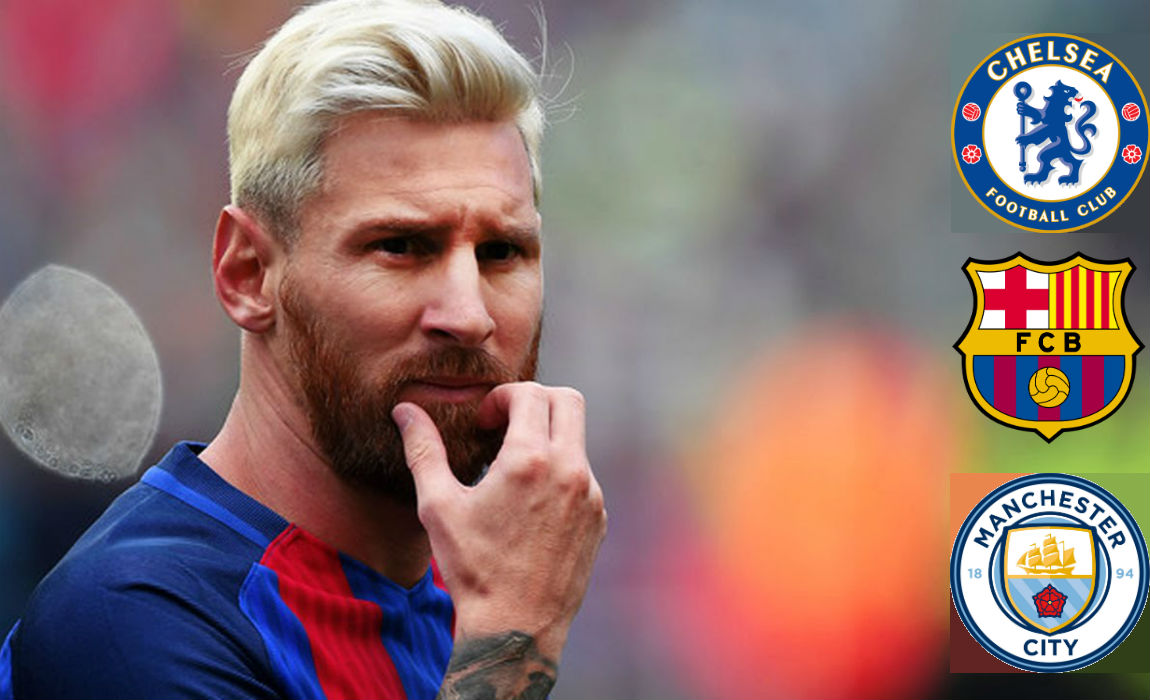 The club president also wants Messi to commit his future to the club and retire at Nou Camp.
Bartomeu said: "It would be a story to tell future generations. We had the best player in the world and he played here all his life."
He also confirmed that the club is keen on extending the contracts of captain Andres Iniesta, Croatia midfielder Ivan Rakitic and goalkeeper Marc-Andre ter Stegen and manager Luis Enrique.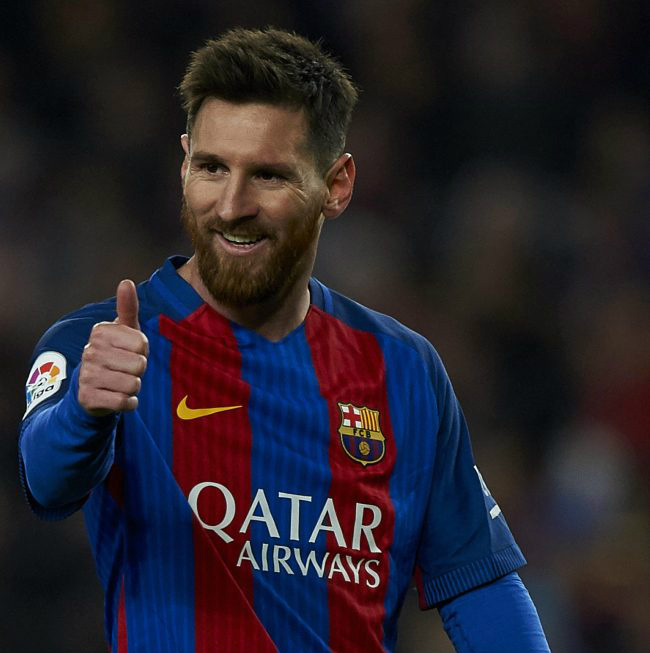 Speaking about Luis Enrique, Bartomeu said: "Towards April we'll speak about the coach. For now we're focused on the competition…but we would like him to stay."
At present Cristiano Ronaldo earns more than Messi after signing a new bumper contract with Real Madrid and currently earns £500,000 a week.