Jose Mourinho has now admitted that Manchester United have opened talks with Zlatan Ibrahimovic over a new deal with the Red Devils.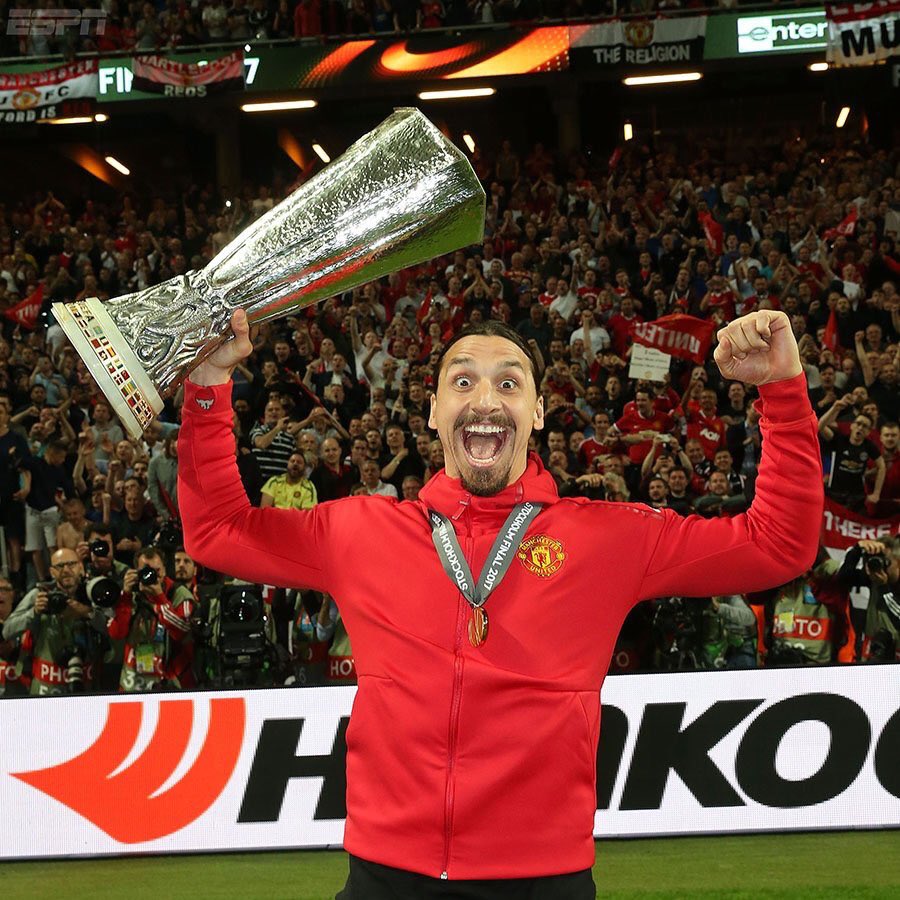 Last month FootTheBall had reported that Man Utd bosses had held talks with Zlatan and his agent Mino Raiola over returning to Old Trafford once he recovers from a career threatening knee injury.
And the Special One has today made it clear that the towering Swede is now negotiating a deal that would see the 35-year-old play for the Red Devils again for the majority of this season.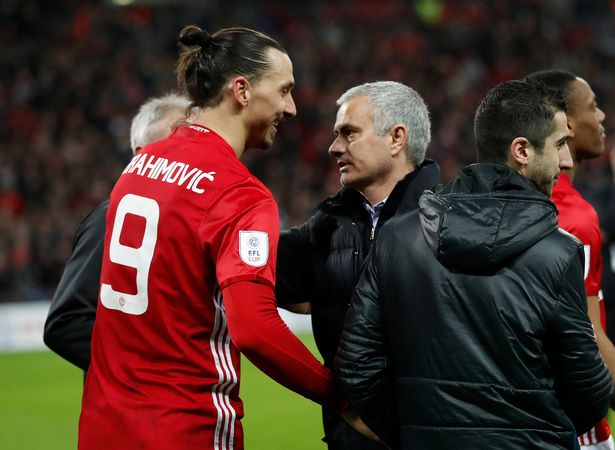 Mourinho said: "We are discussing the possibility of him to stay with us."
"It was very clear from him that what he did last year was not enough for him."
"He wants more football at the highest level so we are having conversations and discussing the possibility of him staying for the second part of the season."
"He is injured, he needs time to recover, and is not ready to play tomorrow. It's not something that's urgent, it's not desperate to have it done or not."
Manchester United splurged £75million for signing Romelu Lukaku from Everton this summer and Mourimho accentuated that he had to spend the cash for roping in a new striker due to Zlatan's injury.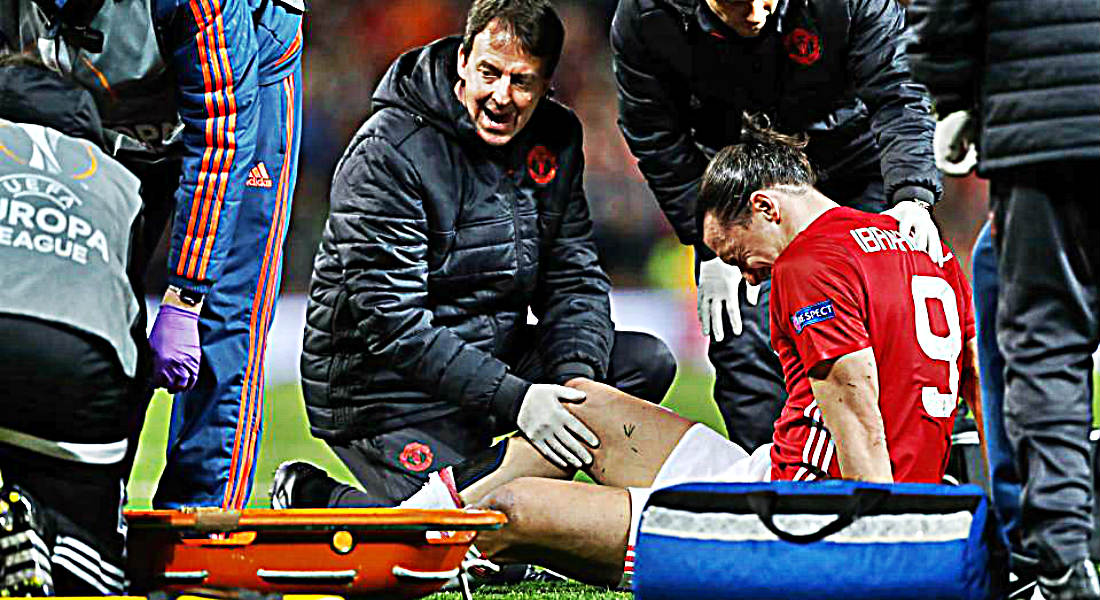 Zlatan Ibrahimovic has surprised everyone as he is set to return to fitness well ahead of schedule and is believed to sign a new deal at Manchester United.
The towering Swede had suffered an anterior cruciate knee injury after landing awkwardly on his knee during the final minutes of Man Utd's Europa League win over Anderlecht.
It was believed that the former Barcelona man would not return to the pitch until the New Year.
The former Sweden skipper underwent an operation on his knee to repair a cruiciate ligament at the Pittsburh's Medical Center.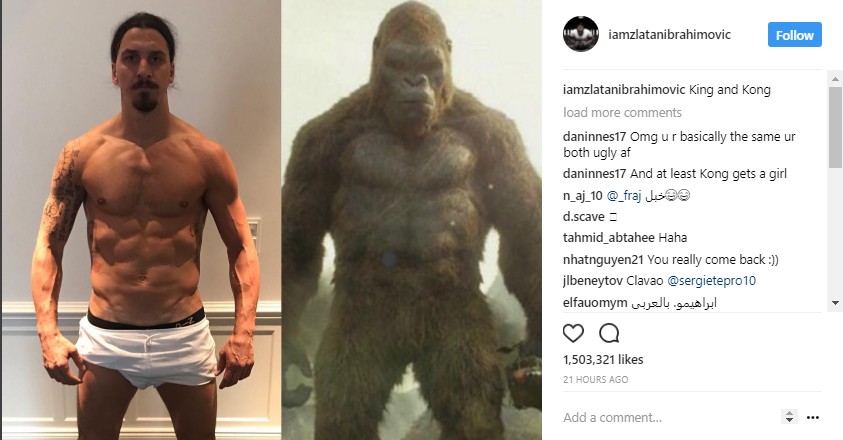 The serious knee injury had threatened to bring an unceremonious end to Zlatan's illustrious footballing career which has seen him donning the shirts of Barcelona, Juventus, AC Milan, Inter Milan, PSG, Ajax and Manchester United.
Fans had feared that his career could be over after Manchester United released him this month as they did not use of the option of extending his contract by a year.
Despite being released by the club, Zlatan has stayed in Cheshire and has stepped up his recovery routine.
Zlatan Ibrahimovic is already back at Manchester United as he continues to recover from his nightmare knee injury.
He has returned to Carrington after the club offered to help him overcome his huge setback.
Zlatan is working with his own full-time physio and is also being helped by the United medical staff, to implement a recovery process that would help the towering Swede to return well ahead of schedule.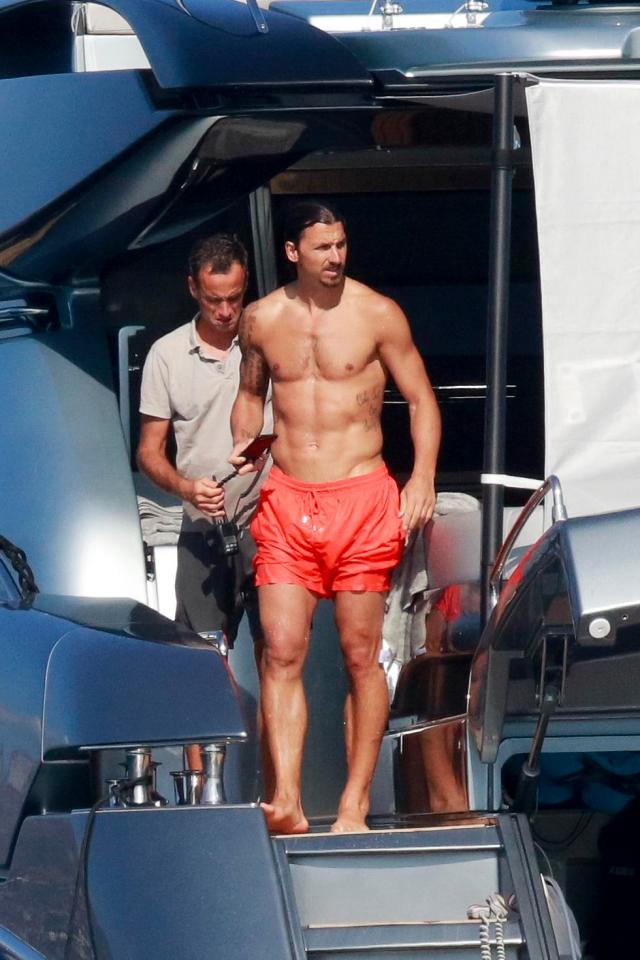 Zlatan Ibrahimovic has looked in great shape as he stepped up his recovery from a horror knee injury – as he's spotted on holiday with partner Helena Seger and his agent Mino Raiola.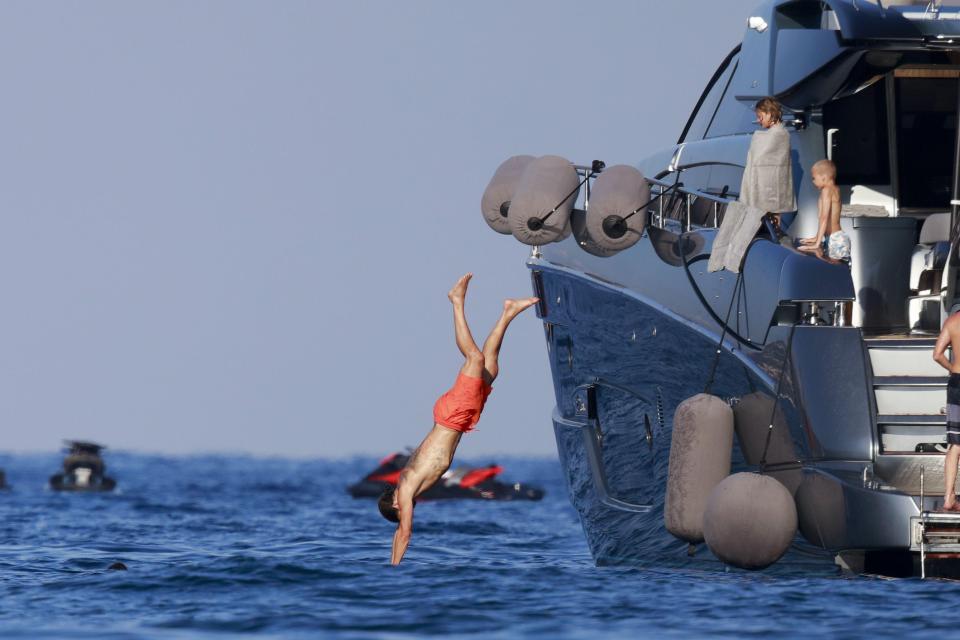 The Swede star, 35, enjoyed some down-time on a boat alongside his stunning other half – as well as agent Mino Raiola – in the South of France.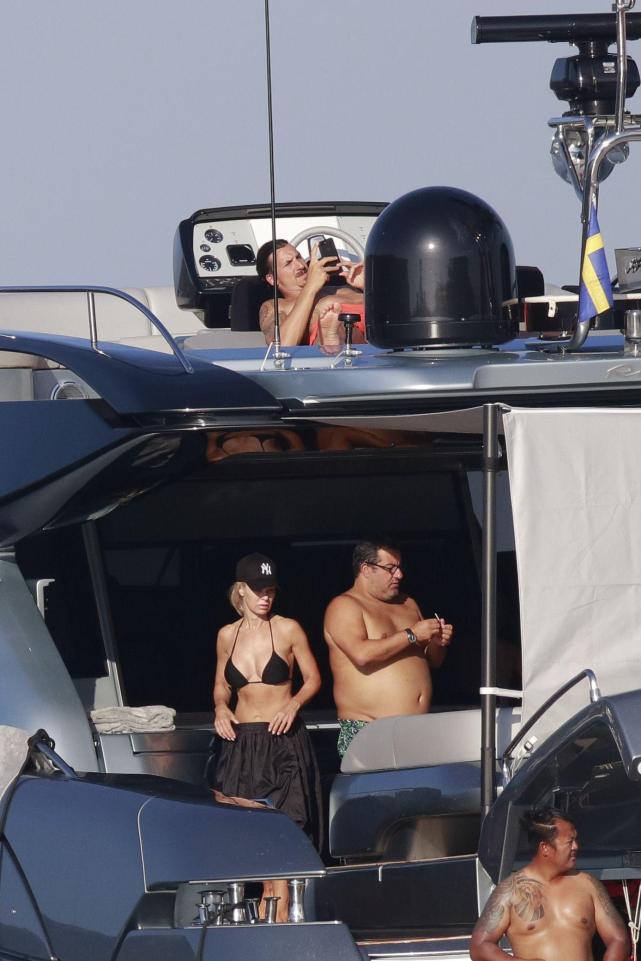 Zlatan showed off his toned body on his luxury yacht – even springing off the side to perform a dive, suggesting his knee is certainly holding up to the challenge of everyday life.
Earlier last week, Zlatan Ibrahimovic showed that he has a lot left in him even after a career-threatening knee injury.
Zlatan Ibrahimovic showed that he has a lot left in him even after a career-threatening knee injury.
The towering Swede, who is keen to play again for Manchester United took part in ball juggling session with some football freestylers.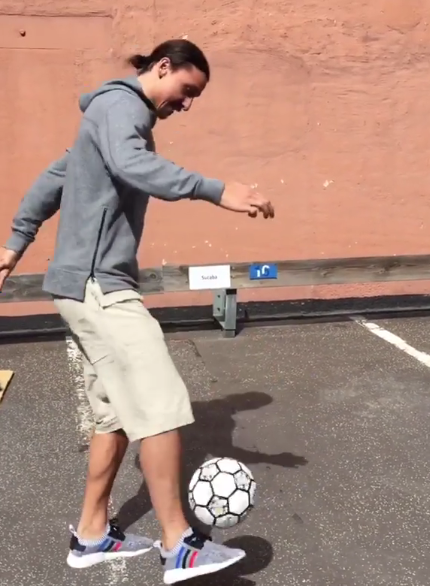 And though the former Paris Saint-Germain man was not quite as good as the boys who perform mindboggling tricks full-time, he looked like he still had the magical touch in his feet.
Freestyler Tobias Becs demonstrated magical ability with a ball at his feet – performing some eye-catching acrobatic moves.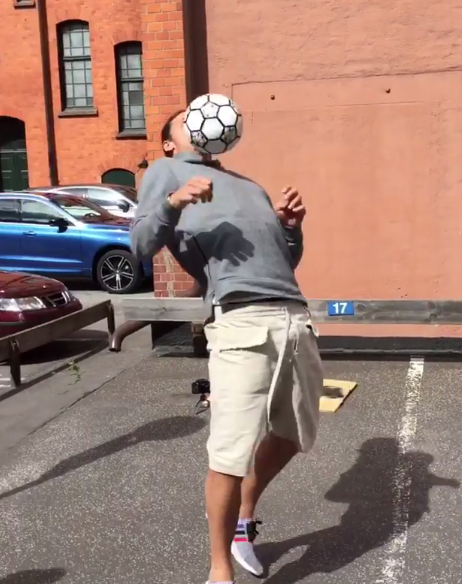 Zlatan was impressed and congratulated the performance with a clap before having a go himself – flicking the ball into the air and performing some kick-ups.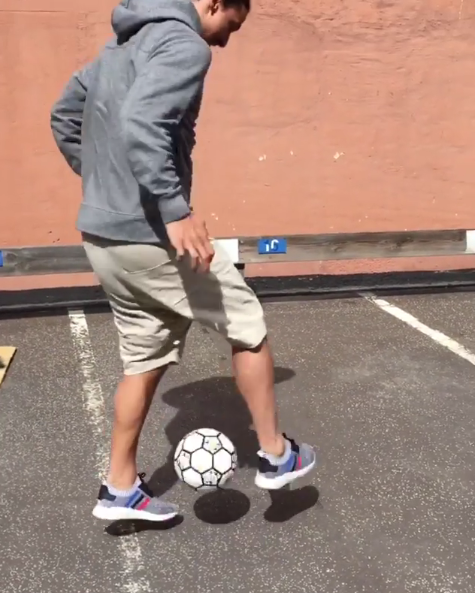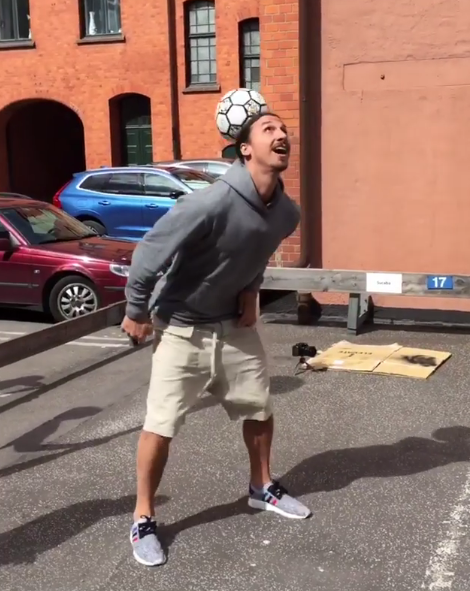 The former Barcelona striker landed the ball on the back of his neck and let it roll down towards his before flicking it away with his foot.