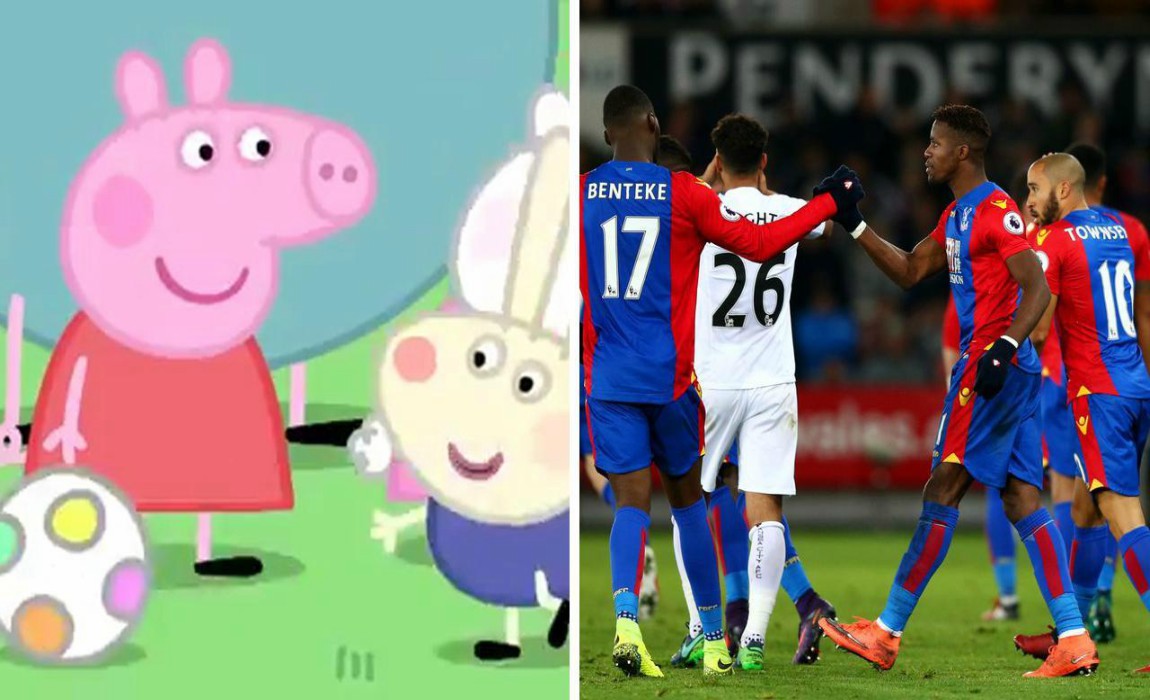 Crystal Palace Does A Kellyanne Conway, Use Alternative Facts From Peppa Pig To Troll Chelsea After Shock Win
Crystal Palace played Daddy Pig and put the bacon on Chelsea's toast as the Eagles trolled their London rivals on twitter after their shock win by using a scene from Peppa Pig, the British animated series which is a runaway hit among toddlers.
Crystal Palace stunned the runaway league leaders on Saturday with a 2-1 win at Stamford Bridge. It was only their fourth EPL defeat this season which left them on 69 points from 29 matches, though they still have a seven-point lead over second placed Tottenham Hotspur with nine games to go. Cesc Fabregas put Chelsea in the lead in the fifth minute at the Stamford Bridge Stadium. But Wilfried Zaha and Christian Benteke scored within two minutes of each other as Crystal Palace led 2-1 after just 11 minutes.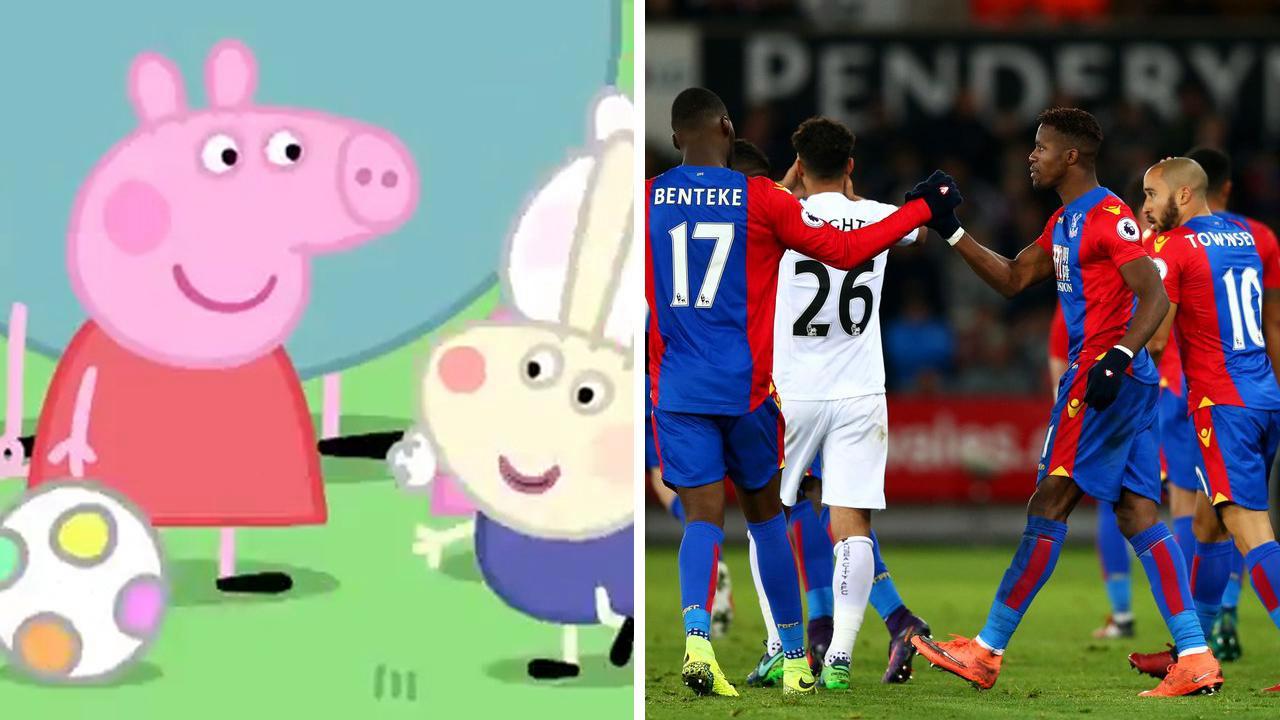 This was Chelsea first defeat in the league since losing to Arsenal in September last year after which Antonio Conte changed the formation to 3-4-3.
The eagles trolled the Premier League leaders with a video of the cartoon that was dubbed over by the commentary of Christian Benteke's goal.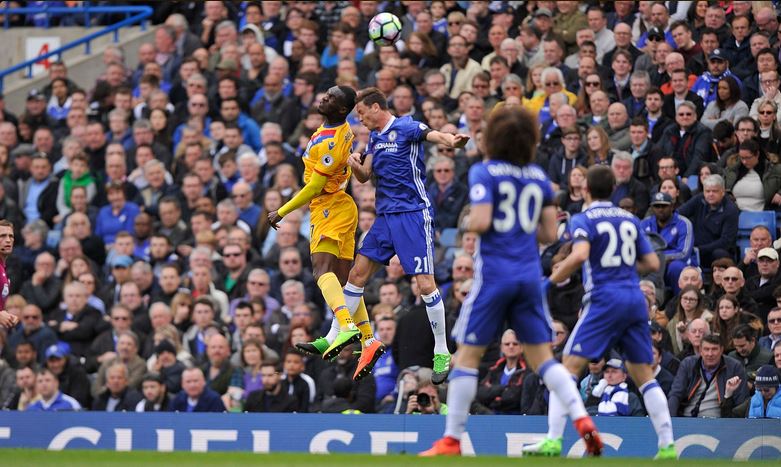 Benteke bagged the winner in the 11th minute when he latched onto Wilfried Zaha's pass and found the back of the net beating Chelsea keeper Thibaut Courtois.
Crystal Palace posted a video on twitter with caption: "Unreal… Peppa Pig predicted @ChrisBenteke's goal against @ChelseaFC."
Unreal… Peppa Pig predicted @ChrisBenteke's goal against @ChelseaFC! ? ?

[via @CPFCHQ] pic.twitter.com/C81B7yYRtg

— Crystal Palace F.C. (@CPFC) April 3, 2017
Peppa Pig is a cartoon aimed at toddlers but the tweet banter from Crystal Palace has received mixed reactions by Twitter users – and left Chelsea fans a fuming lot!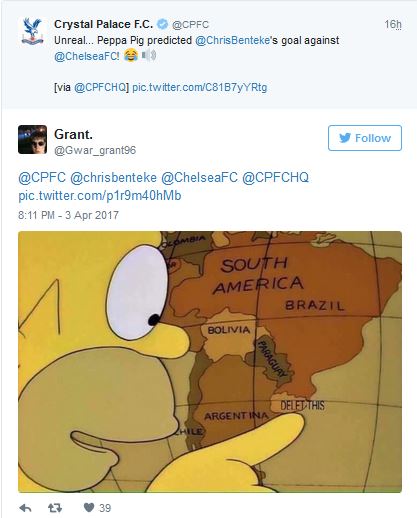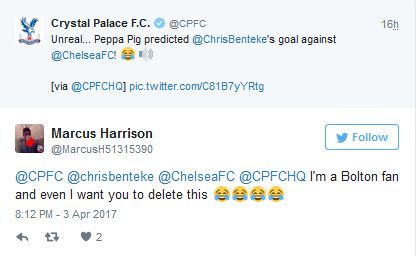 Crystal Palace took to Twitter for some light banter with a modified but hilarious version of a scene from famous cartoon Peppa Pig.
"We know the talent we have within the squad…" ?https://t.co/t9SfqR1sjc

— Crystal Palace F.C. (@CPFC) April 3, 2017

Chelsea manager Antonio Conte has warned his team that winning the English Premier League (EPL) will be tough following their loss to Crystal Palace.