Sergio Ramos was offered a tempting swap deal by an audacious Real Madrid fan after the Los Blancos' 3-0 win over Real Sociedad.
Local media identified the local supporter, Sergio Sanchez, who appeared to have the perfect stadium seat to lure the Spanish centre back into exchanging his match jersey for delicious pork loins in lard.
Sanchez's large poster read: "Sergio, si me das tu camiseta te regalo una bandeja de lomo en manteca."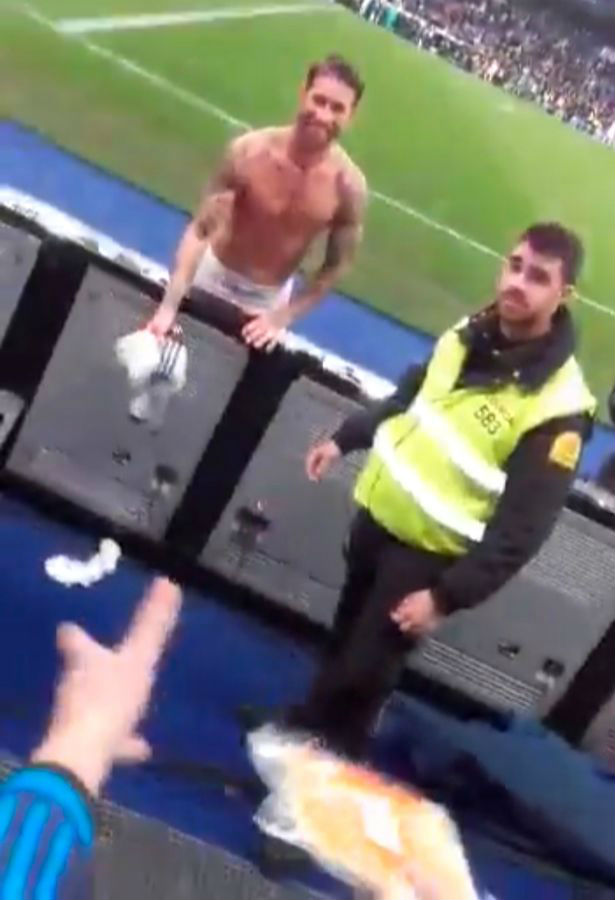 Which means: "Sergio, if you give me your shirt I'll give you a tray of lomo en manteca."
*Lomo en Menteca is known as the Pork Lions in Lard.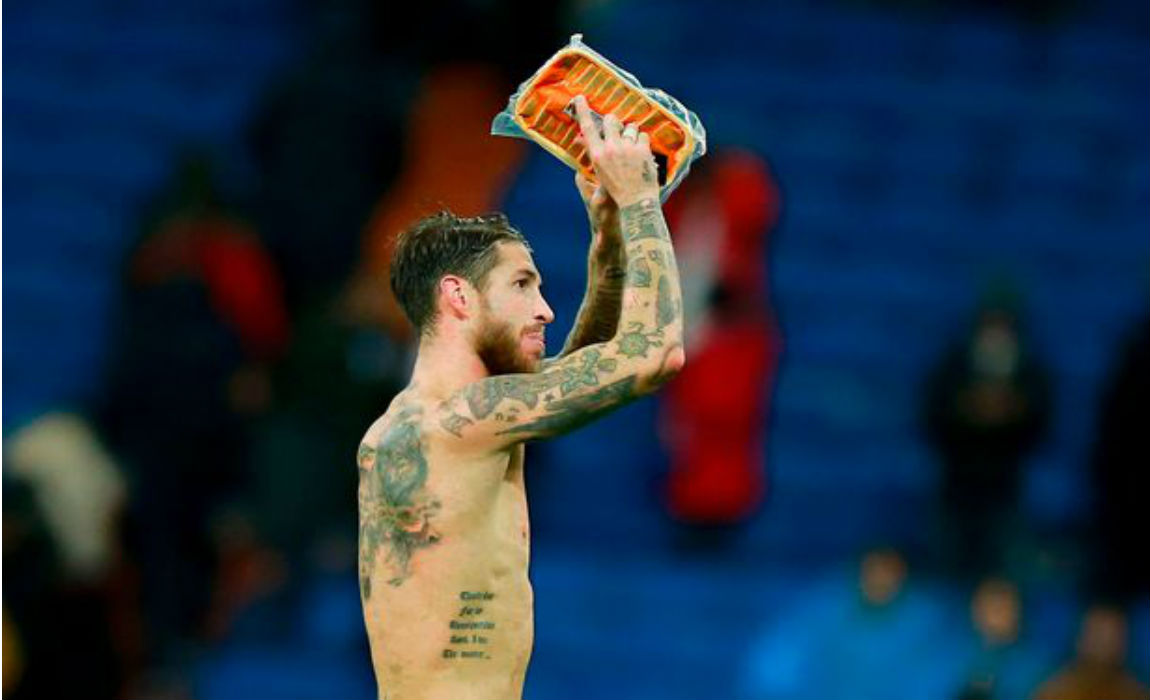 The video suggests that Sergio Ramos was keen to get his hands on the pork lions which he spotted in the fan's hand and took the swap deal ahead.
Maybe the pork lions helped us reveal the fair side of 30 year old Sergio Ramos.