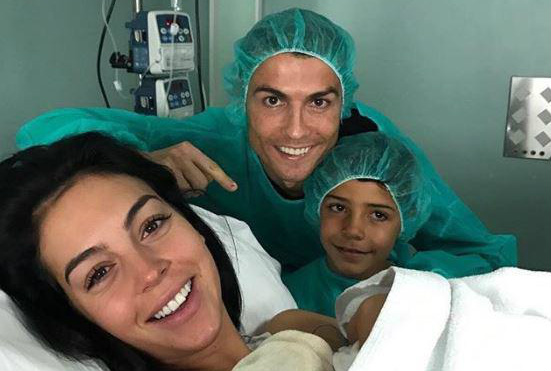 Cristiano Ronaldo's Girlfriend Georgina Rodriguez Gives Birth To Baby Girl Alana Martina
Real Madrid superstar Cristiano Ronaldo' girlfriend Georgina Rodriguez has given birth to a baby girl.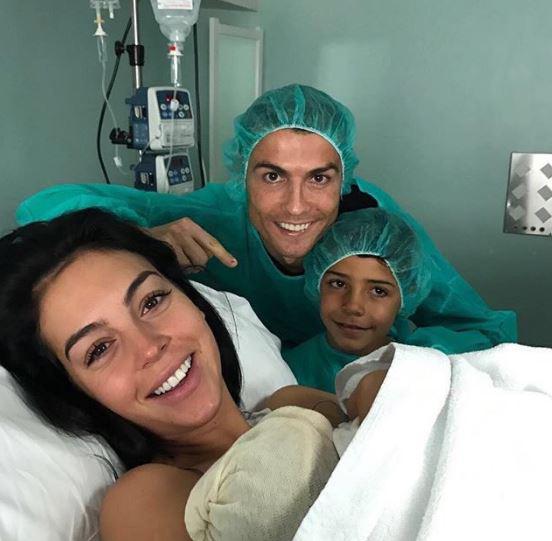 The Portugal skipper announced that his new-born girl Alana Martina was safe and was doing well after becoming the newest member of Ronaldo's ever-growing family.
The former Man Utd man already has three children and he recently revealed that he was delighted to be welcoming his fourth child – a baby girl, whom they had named  Alana Martina in an Instagram live video last month.
Georgina, who was admitted to hospital on Sunday evening, looked in high spirits after giving birth to CR7's baby while Cristiano Jnr smiled at the camera and his father was just next to him as they posed for a cute family picture.
While speaking on fatherhood during the launch of his new clothing line last week, Ronaldo said: "Being a father is a unique and personal journey, something that has changed me completely.
"It's taught me things about love that I never knew existed.
"It has softened me and given me a different perspective on what is really important in my life.
"I can't wait to be a dad again. Being a father and seeing my family grow is without doubt the greatest privilege I've had.
"Spending time with them, being by their side, smiling and laughing with them. They've brought a lot of happiness and joy to my life."