Sir Alex Ferguson once said, "Attack wins you games, Defence wins you titles". This statement of his is very much true when we look at most of the title wins all around the world, as most of them are based on having a stubborn defensive structure which in turn helps free flowing football at the other end. And the most important part of a defence is having a goalkeeper who can be trusted at all costs.
Great examples are Peter Schmeichel, Edwin van der Sar for Manchester United, Petr Cech for Chelsea, Iker Casillas for Real Madrid and Spain, Manuel Neuer for Bayern Munich and Germany, and many more.
As the 2021 edition of Copa America is around the corner, we, at FootTheBall, bring you a list of the 10 best goalkeepers to have graced the Copa America (earlier known as the South American Football Championship) throughout its 100-year history.
Cayetano Saporiti
The backbone of the defence that went on to win the first two editions of the Copa America in 1916 and 1917, then known as the South American Football Championship, Saporiti resembled a brick wall for many as Uruguay only conceded only one goal in the 1916 edition and zero goals in following year.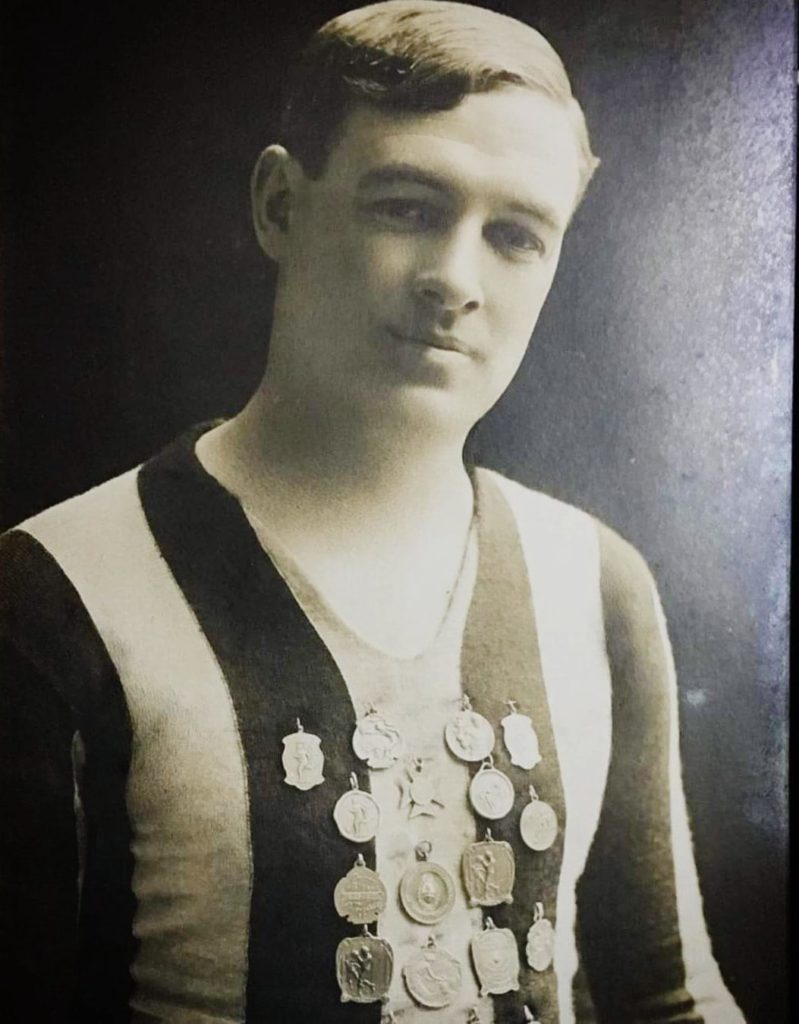 Cayetano Saporiti. (Image Courtesy: Montevideo Wanderers / Twitter)
He made his debut for Uruguay in 1905, at the age of 18, making him the third youngest international in the history till date. His record of 51 caps as a goalkeeper stood as a national record until Rodolfo Rodríguez surpassed it in 1983.
Americo Tesoriere
Nicknamed La Gloria, Tesoriere belonged to the same era of goalkeepers as Saporiti and was instrumental in Argentina winning their first two Copa America titles, firstly in 1921 and then in 1925. Such was his popularity during those days that when Uruguay won the Copa America in 1924, Tesoriere was carried in the air by the Uruguayan supporters as a recognition for his outstanding performance during the final group game which ended up finishing 0-0.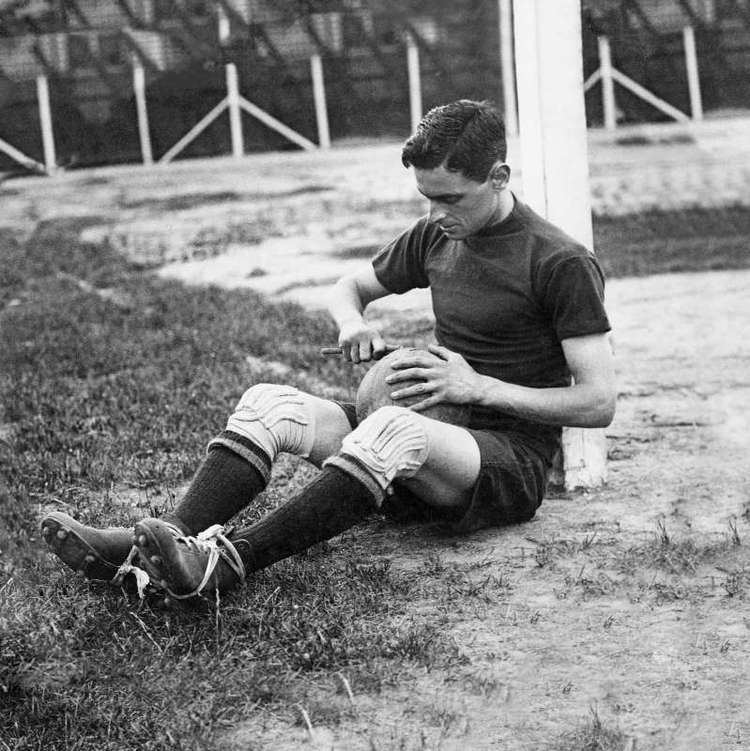 Tesoriere examining a football. (Image Courtesy: Alchetron / Website)
The Boca Juniors legend, Tesoriere made 184 appearances for the Xeneizes, winning 14 titles in that period. For Argentina, he was capped only 32 times but won the Copa America twice.
Andres Mazali
The only goalkeeper in the history of the Copa America to win the title three times, Mazali also holds the record for the most number of editions played by a goalkeeper with five. In the three titles wins Mazali played a huge part in, he only conceded four goals in the ten games combined from the three campaigns.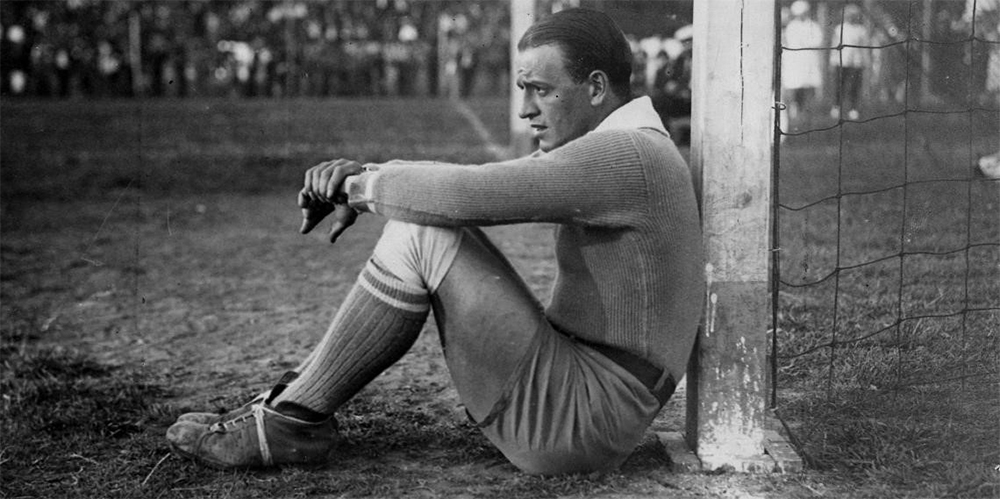 Andres Mazali. (Image Courtesy: Lucarne Opposee / Website)
Apart from the three Copa America titles, the former Nacional goalkeeper also has two Olympic Gold Medals and five Uruguayan Primera Division titles, all with Nacional in career ranging from 1919-1930. He retired from football with 267 league appearances for the Bolsilludos but only 19 appearances for La Celeste.
Sergio Goycochea
After getting his big break in the 1990 FIFA World Cup, where he played a huge role in keeping Argentina alive until the finals, Sergio Goycochea went on to become Argentina's first-choice goalkeeper at the 1991 edition of the Copa America and was instrumental in the title win by making crucial saves in the final rounds matches.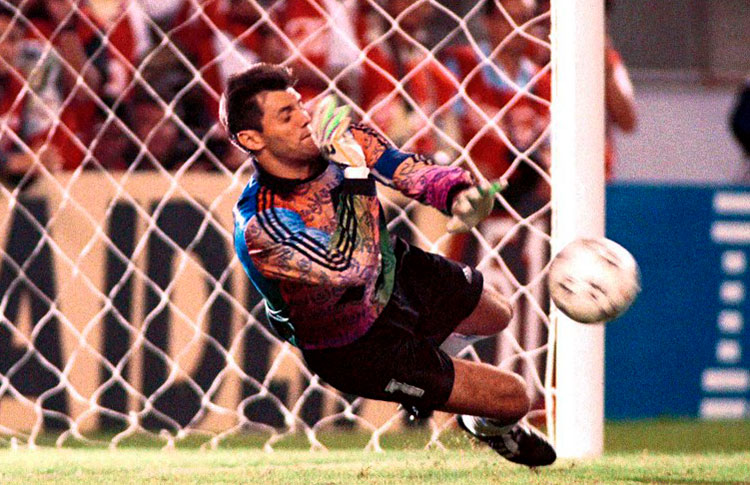 Goycochea saving a penalty 1991 Copa America. (Image Courtesy: CONMEBOL / Website)
These performances were similarly repeated in the 1993 edition, where Goycochea made crucial saves in the in the quarter-final and semi-final penalty shootout victories against Brazil and Colombia, respectively. A year later, 1994, Goycochea announced his retirement after making 44 appearances for La Albiceleste.
Claudio Taffarel
The present goalkeeping coach of the Brazil national side, Cláudio Taffarel is their record holder for the most number of caps held by a goalkeeper and is regarded as one of the greatest in his position. He was one of the key players of the Selecao that dominated the late 1980's and the early 1990's.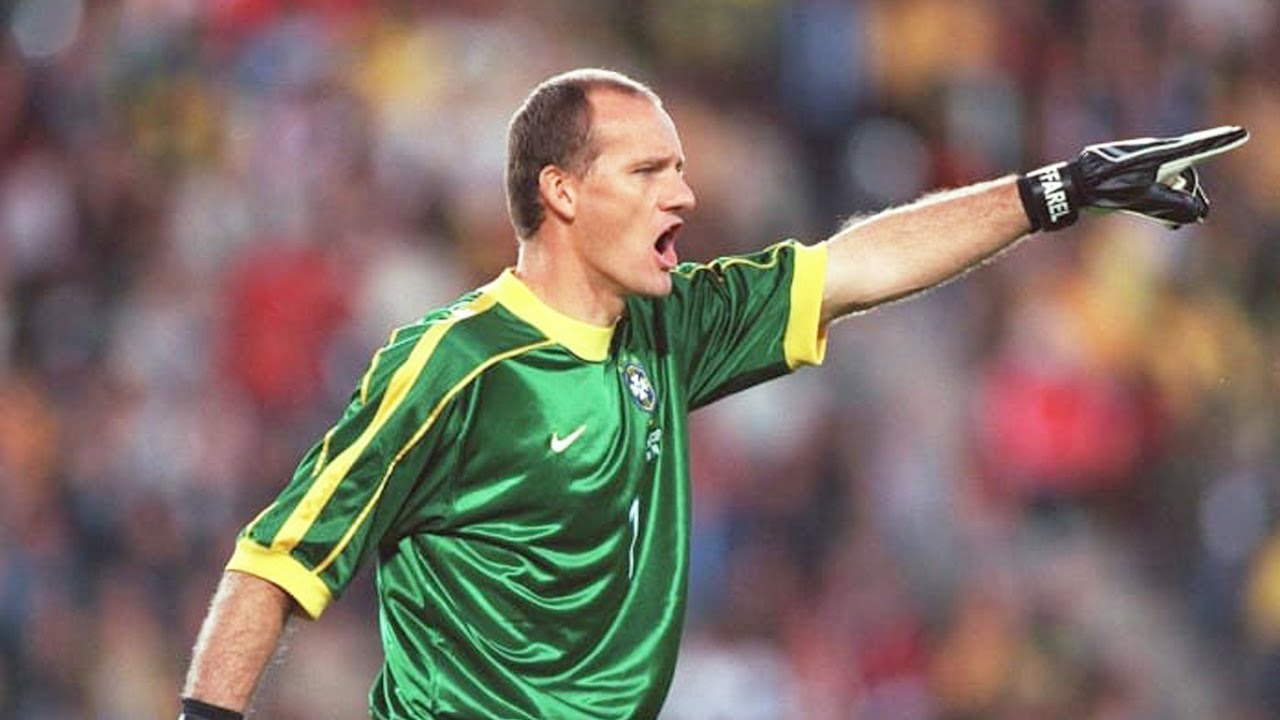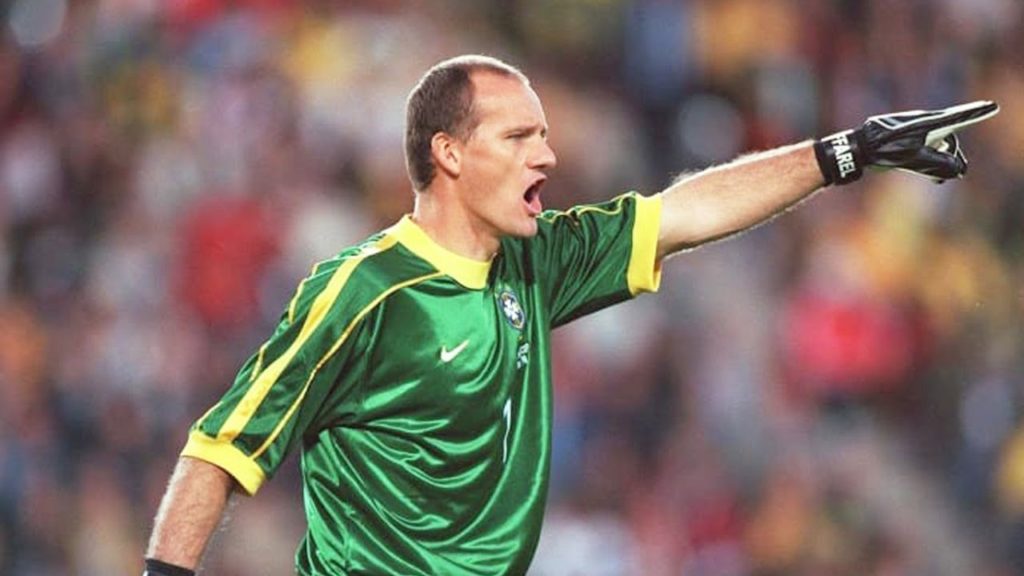 Taffarel, known for discipline, adjusting his defence. (Image Courtesy: All About Football / Youtube)
That period included them winning the Copa America in 1989 and 1997, in which Taffarel played a major role. In the 1989 edition, Taffarel only conceded one goal in the whole tournament and in the 1997 Copa America, he rediscovered himself as a goalkeeper, now with more experience and made sure that Brazil won a cagey final against Bolivia which ended 3-1.
Dida
Another great talent from the goalkeepers factory that Brazil has, Nélson de Jesus Silva, better known as Dida, made history in the 1999 Copa America, where he became Brazil's first Afro-Brazilian starting goalkeeper since Moacyr Barbosa half a century earlier.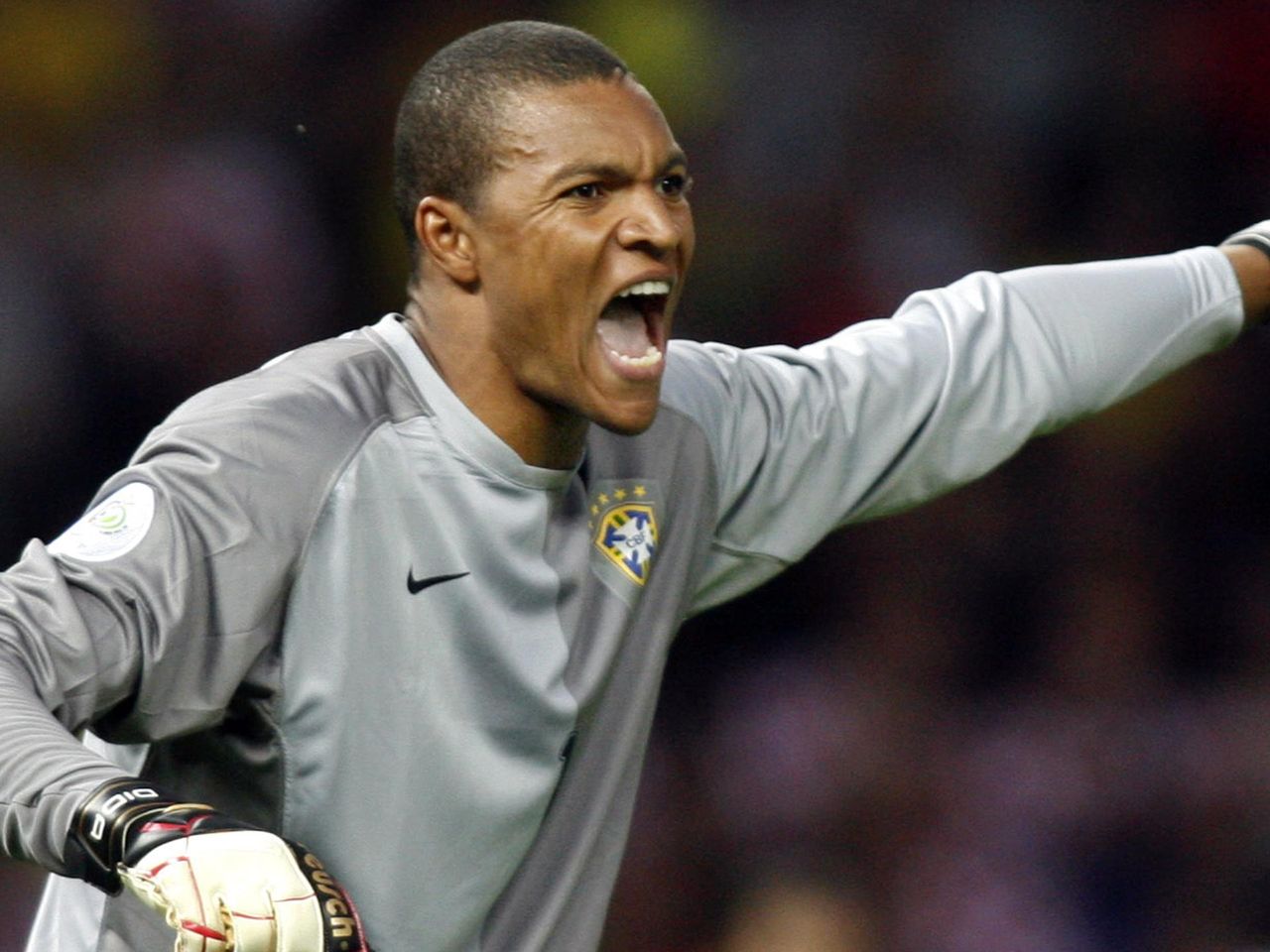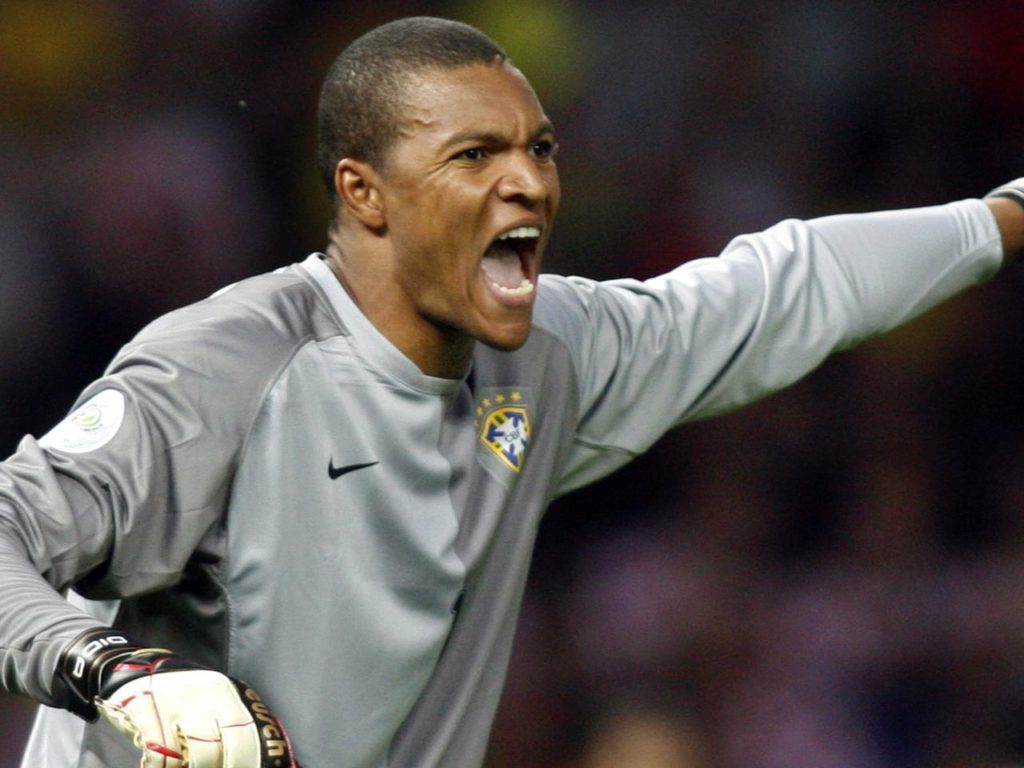 Nelson Dida. (Image Courtesy: Eurosport / Website)
Dida, who was known for his propensity for errors as well as his excellent game play, won his only Copa America title in 1999, after being excluded from the 1997 squad and consequently missing out on appearances until the 1999 edition, where he was called up by his new manager Vanderlei Luxemburgo.
Dida went on to concede only two goals in the entire tournament and also saved a potential game-tying penalty against Argentina in the quarterfinals which Brazil won 2-1.  In 2006, Dida retired from international football after making 91 appearances for the national side.
Oscar Cordoba
The record holder for the most number of caps for goalkeepers in Colombia's history, Oscar Cordoba is the only goalkeeper after the rebranding of the Copa America to to never concede a goal in a Copa América edition, having done so in 2001.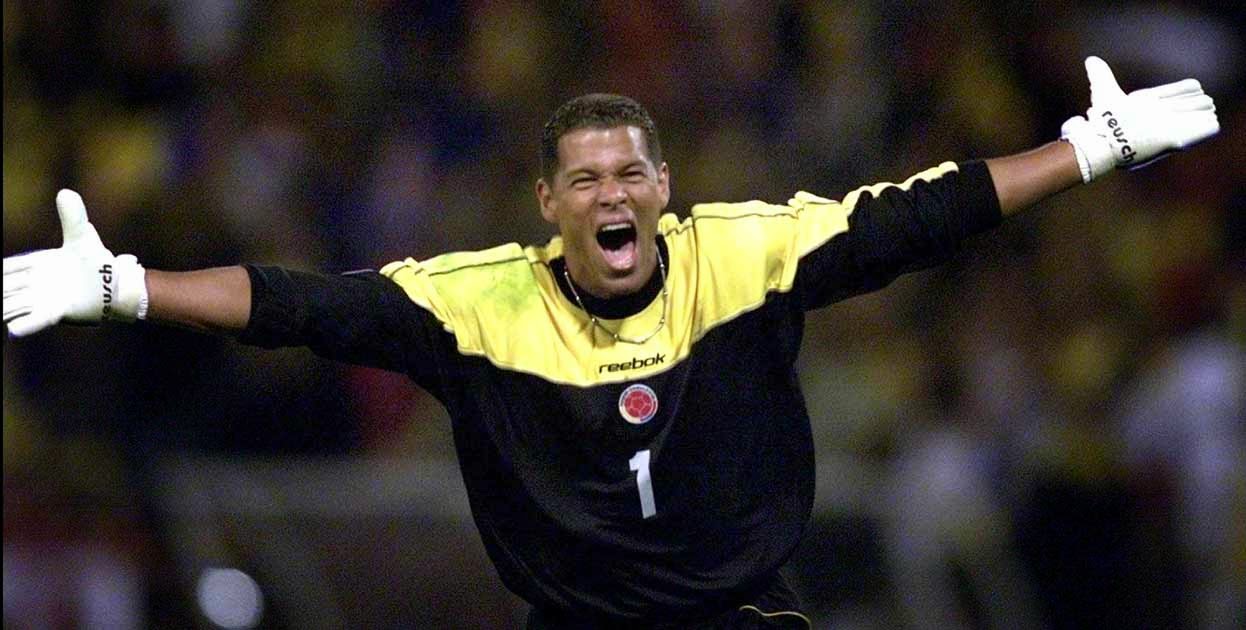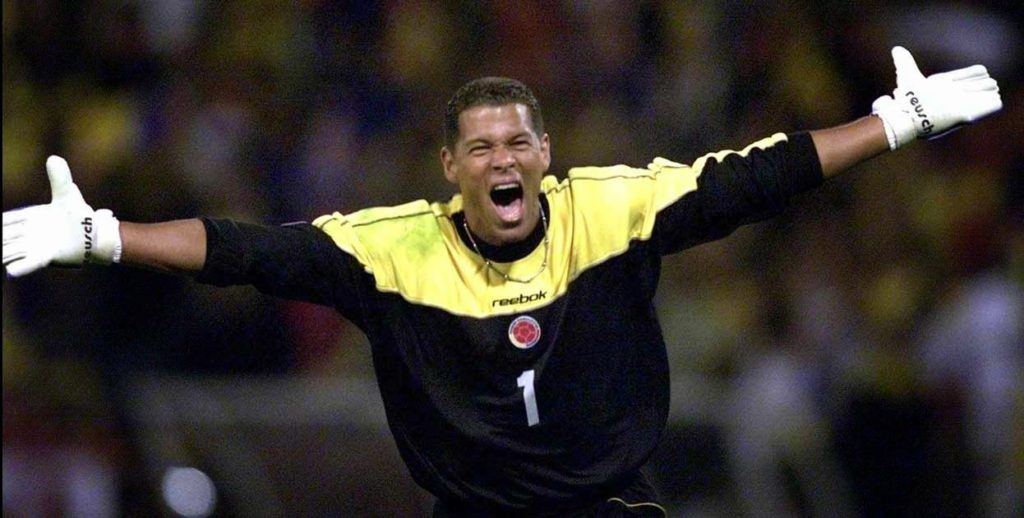 Cordoba celebrating after winning a game. (Image Courtesy: Soccer Football Whatever / Website)
On 10th September 2003, Cordoba surpassed Colombian legend Rene Higuita's record of 68 caps, to become Colombia's all-time record goalkeeper and ended up retiring in 2009 having 73 caps for the national side.
Julio Cesar
It is a rare occurrence that your first appearance for your national side comes at a major international tournament, especially for goalkeepers, but Julio Cesar underwent that very experience in the 2004 edition of the Copa America.
Having not played a game after being included in squad for the 2003 FIFA Confederations Cup, Cesar was thrust into the starting line-up against Chile in the 2004 edition opener.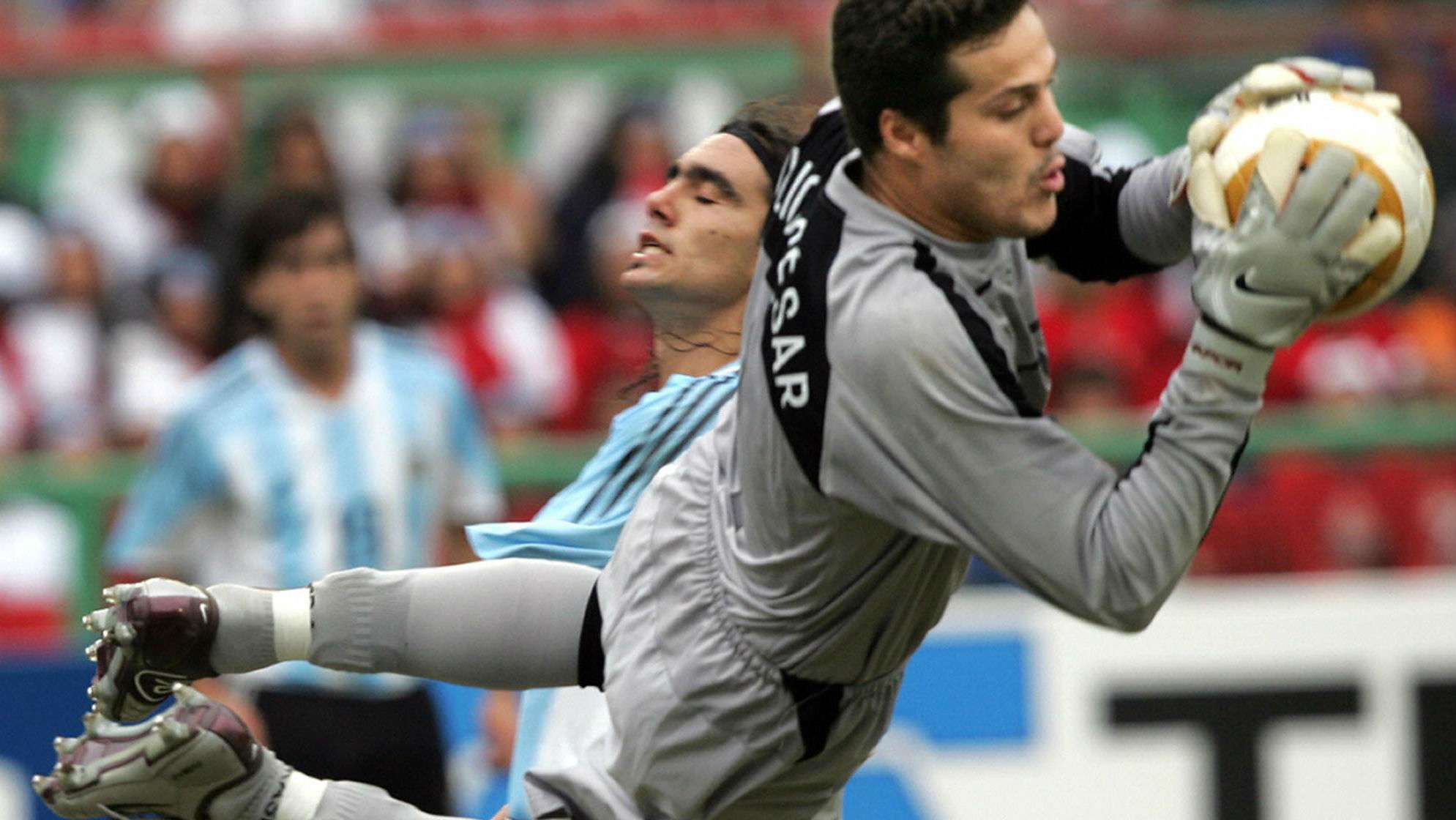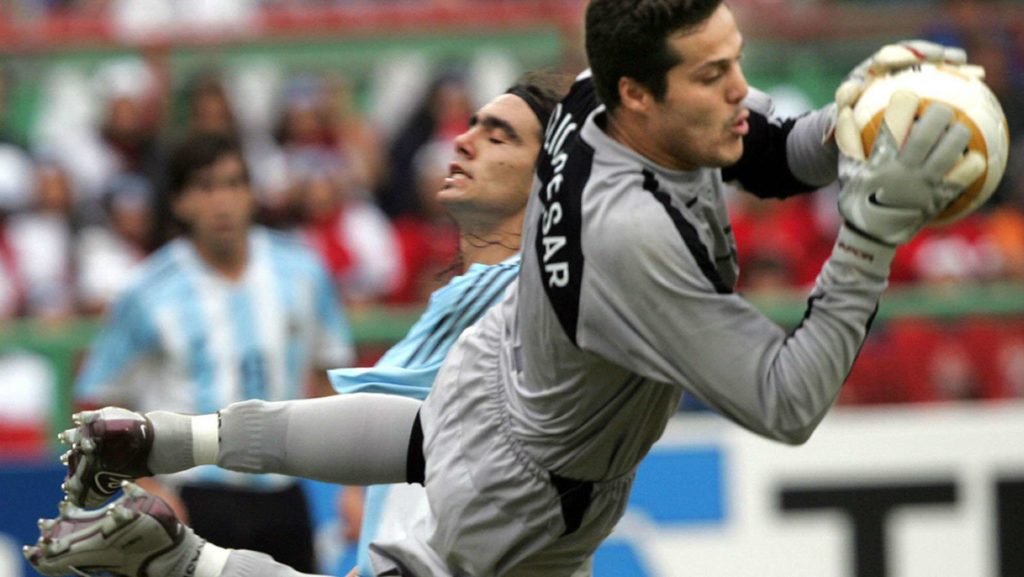 Julio Cesar making a save in a game at the Copa America. (Image Courtesy: Brazil National Team / Website)
He kept a clean sheet and grew in confidence and went to play the final where he was instrumental after saving the first penalty of Argentina, taken by Andres D'Alessandro in a 4-2 win. Cesar went to make 87 appearances for the national side and also had decent success at club level, winning 20 titles during his time at Inter Milan and Benfica.
Fernando Muslera
Born in Argentina, Muslera started off at Montevideo Wanderers through their academy and remained in Uruguay with Nacional until Lazio came calling in 2007. Later, Muslera moved to Turkish club Galatasaray, whom he captains and has won 14 titles in the ten years at the Cimbom.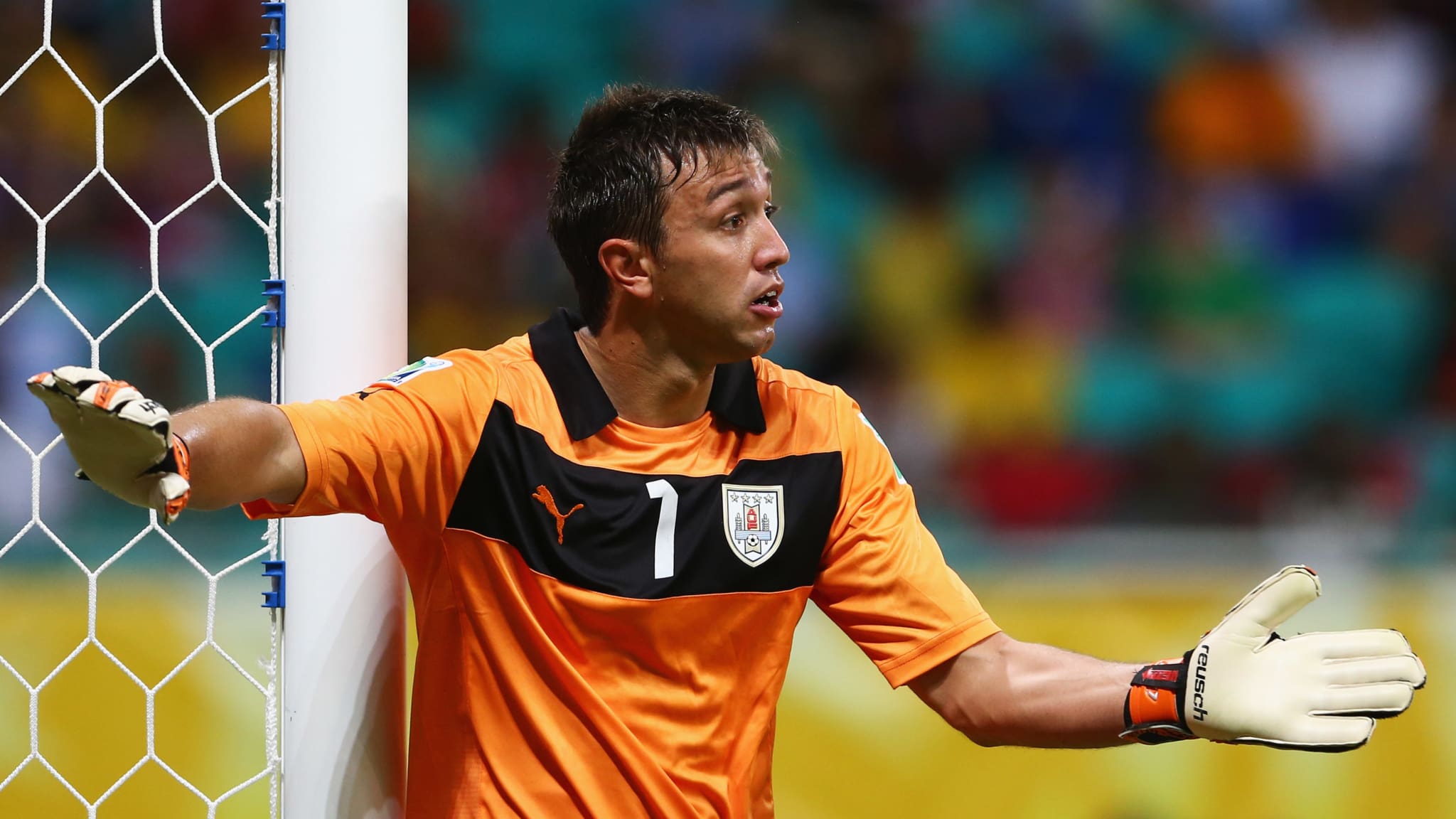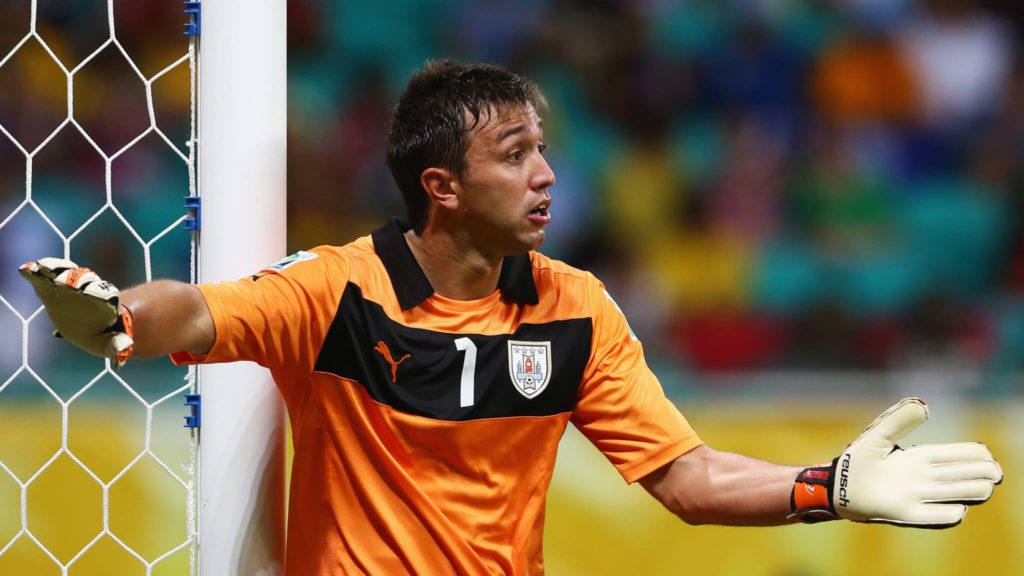 Muslera, before a corner is being taken. (Image Courtesy: FIFA / Website)
For Uruguay, Muslera has been the first-choice goalkeeper since 2009 and went on to make 116 appearances for the national side. His role was pivotal in Uruguay winning the 2011 edition of the Copa America as Muslera made crucial saves in the quarterfinal penalty shootout against Argentina and subsequently went on to keep clean sheets in the semis and the final.
Claudio Bravo
Chile's third most capped player after Alexis Sanchez and Gary Medel, Claudio Bravo played an immense role in La Roja's consecutive Copa America triumphs in 2015 and 2016. An authoritative presence in goal, Bravo single handedly won Chile their first ever major trophy in the 2015 final against Argentina.
Claudio Bravo in a game at the Copa America. (Image Courtesy: FC Barcelona / Website)
He was the major reason why the game finished 0-0 after extra time and saved from Éver Banega's shot in the subsequent penalty shootout, after which Alexis Sanchez scored the winning penalty.
Bravo repeated the same in the 2016 final as even that game finished 0-0 after extra time and saved Lucas Biglia's attempt in the shootout leading Chile to an eventual 4–2 win and a second consecutive Copa America title.