Having missed out on qualifying for the World Cup in 2018, the last two editions of the Copa America (2016 and 2019) have been terrible for Bolivia, as they ended up finishing bottom of their group on both occasions and conceding a combined 16 goals.
This was a far cry from their quarter-final appearance in 2015, and now under former Venezuela coach Cesar Farias, they will fancy their chances of being one of the top four teams to qualify out of their group.
Video Fixture Copa America Argentina – Colombia 2021 https://t.co/ljZBKZ8WfA #DivisionProfesional # a través de @futbolbolivia

— Futbol de Bolivia (@futbolbolivia) March 17, 2021
With a squad featuring all-time top scorer Marcelo Moreno, and being on the slightly aged side, La Verde will be hoping to prove they finally belong on the biggest stage in South America.
WHO IS BOLIVIA'S MANAGER?
Cesar Farias was appointed after the dismal 2019 Copa campaign, with the task of leading the team into the 2022 FIFA World Cup and a strong showing in this year's tournament. The Venezuelan had led his home nation to the semi-finals of the 2011 edition which was the country's first time. Having managed clubs in Venezuela, Farias will be hoping to take the team far into the competition.
🇧🇴Bienvenido profe César Farías🇧🇴#CreemosBolivia@dtcesarfarias pic.twitter.com/81skoe2u0X

— LA VERDE 🇧🇴 (@laverde_fbf) August 30, 2019
Farias has been using the 4-4-2 and 4-2-3-1 formations over Bolivia's four matches for World Cup qualifying with the former yielding the draw against Paraguay in November, last year.
PROBABLE SQUAD
Goalkeepers: Carlos Lampe, Javier Rojas, Jimmy Roca
Defenders: Diego Bejarano, Jose Sagredo, Luis Haquin, Gabriel Valverde, Oscar Ribera, Enrique Flores, Adrian Jusino
Midfielders: Alejandro Chumachero, Leonel Justiniano, Erwin Saavedra, Jhasmany Campos, Diego Wayar, Rudy Cardozo, Ramiro Vaca
Attacker: Marcelo Moreno, Juan Carlos Arce, Gilbert Alvarez, Rodrigo Ramallo, Victor Abrego, Fernando Saldias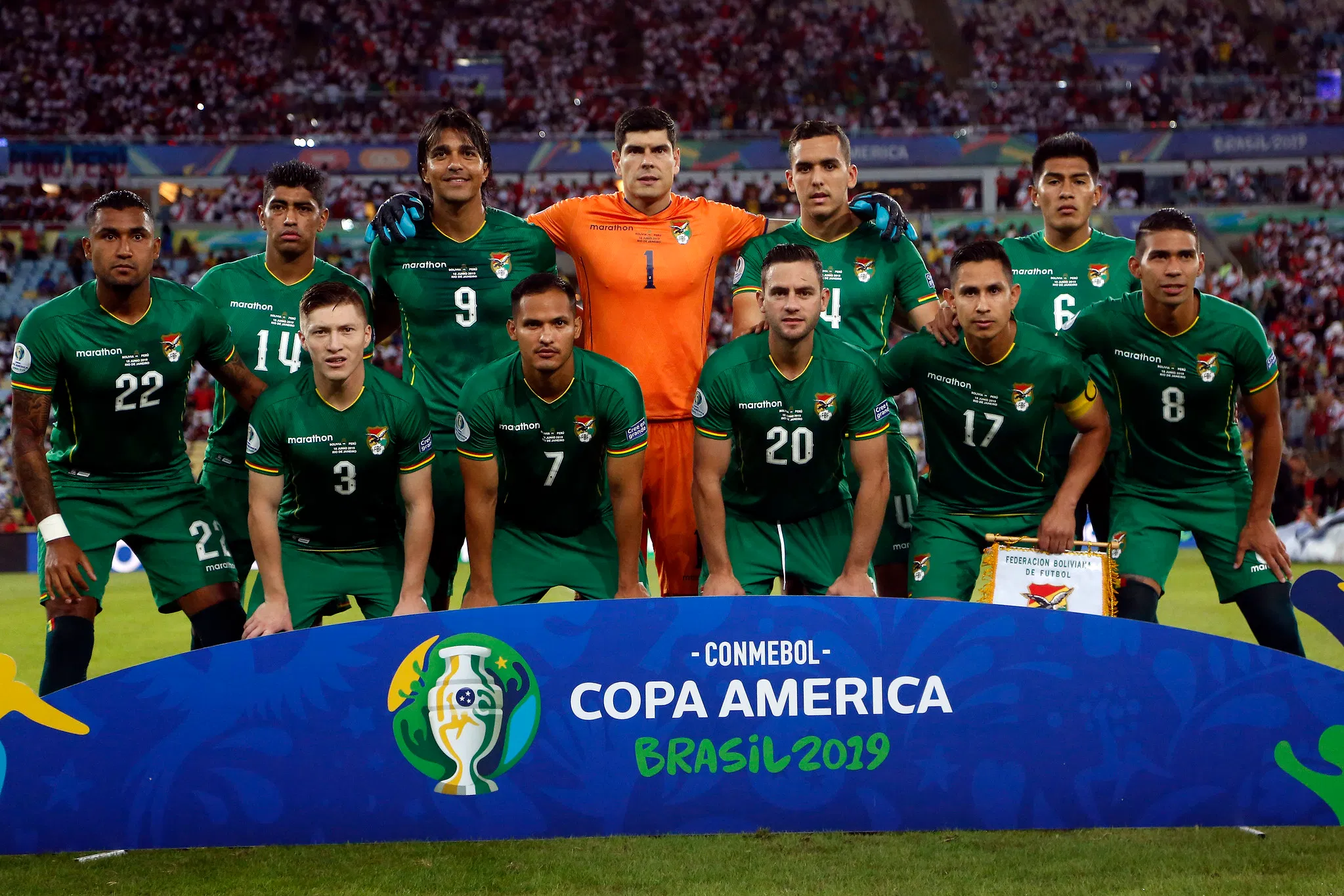 The only wrinkle for Farias will come in attack, on who to partner Moreno with. Arce has been a seasoned campaigner and might get the nod over the younger Gilbert Alvarez.
STAR PLAYER
The onus of scoring goals will once again be on Bolivia's leading marksman Marcelo Moreno, who has 22 goals over his almost decade-and-a-half international career. The Cruzeiro front-man has bagged 4 goals and an assist over their last six games, which is more than half the team's goals during this period (7).
#Bolivia | Marcelo Martins Moreno: El Matador histórico de Boliviahttps://t.co/ewubBgGMxU pic.twitter.com/EtMwiBPkqg

— Late (@latebol) November 18, 2020
The striker will have to be ably supported by the midfield though, and Farias' will know that his biggest challenge will be in linking up the play without leaving the defence vulnerable for their opponents as Bolivia has conceded an average of 2 goals a game in recent times.
RISING BALLER
With Bolivia one of the more experienced nations in this tournament in terms of age, Ramiro Vaca has emerged as one of the brightest stars who might use the tournament as a stepping stone to future success. The 21-year-old midfielder, currently playing for the Club The Strongest in Bolivia, has been on the scouting radar of several top European clubs in recent times.
🥇Más ataques en profundidad/90 de SUDAMÉRICA🌎

1. Ramiro Vaca (21) #TheStrongest, 2.84
2. Alfredo Blancq (23) #Maracay, 2.34
3. Diego Hernández (20) #Wanderers, 2.33
4. Facundo Torres (20) #Peñarol, 2.24

*300>= min jugados, últ 3 meses, sub23 pic.twitter.com/5fJ7jIGMQG

— Matics 💻 (@matics_football) February 22, 2021
Described as being extremely skillful with the ball at his feet, and possessing enough technical nous in distribution of the ball, Vaca might not be immediately thrown in at the deep of a major international competition by Farias yet. But nevertheless, he will get his chance to impress sooner rather than later.
RECORD
Bolivia has been in dismal form, drawing just one of the four 2022 World Cup qualifying games towards the end of 2020, which have left them at the bottom of the group. This year, they have lost both the friendlies they have contested against Ecuador and Chile.
Un día como hoy pero en 1963
¡¡Bolivia era campeón de la Copa América!! pic.twitter.com/RB4eWfUhcP

— Fútbol Boliviano🇧🇴 (@FutbolBolivia_) March 31, 2021
They won the Copa America in 1963, and finished as runners-up in 1997 on home soil. It's fair to say that the going will not get any easier for the one-time champions of the competition.
CHANCES
Bolivia are with Argentina, Paraguay, Uruguay, Chile and Argentina in Group A, so Farias will know that the team has given a solid showing from their first match if they are to have the chance of being one of the four to qualify to the knockouts.
PREDICTIONS
With an aged squad devoid of true star-power and horrible form leading up to the tournament, FootTheBall predicts a group-stage exit for Bolivia.