After failing to qualify for the World Cup in 2018, performances by Bolivia in the previous two Copa America tournaments (2016 and 2019) have been disastrous, with the team finishing bottom of their group on both occasions and allowing a total of 16 goals. 
Sandwiched between that, in 2017, they had one of their finest runs ever, winning three games, drawing one, and losing three, and finishing 49th in the FIFA Ranking – their third-best place since 1997. However, they have been on a headlong decline since then. 
With only three victories in their last 27 matches since 2018, they have been on a terrible run and are unquestionably one of the worst sides in this years' edition of Copa America. Although their most recent victory came against Venezuela in the World Cup qualifiers beating them 3-1. 
Bolivia have only won two matches of their nine since the hiring of Venezuelan coach César Faras in 2019, and despite being consistently one of the poorest national sides in South America, some are calling for the manager to resign and the Federation to reconsider its approach to improve local football.
Given all of this, the question of how Bolivia will fare in the Copa America given all of their previous setbacks emerges.
NO BIG NAMES
When we look at all of the players Bolivia has deployed in recent clashes, we see that just 22.2 percent of the players on the roster play outside the nation. Given that Bolivia has one of the worst national leagues in the continent in terms of organisation and quality, this provides us a clear idea of the team's quality and caliber and the difficulties the coach will confront in selecting a competitive team. 
🇧🇴Bienvenido profe César Farías🇧🇴#CreemosBolivia@dtcesarfarias pic.twitter.com/81skoe2u0X

— LA VERDE 🇧🇴 (@laverde_fbf) August 30, 2019
Although there are names that are a certainty for Faras' starting XI.
The burden of finding the back of the net will once again fall on the shoulders of Bolivia's record goal scorer, Marcelo Moreno, who has bagged 24 goals in his 14 year career for La Verde. He is still playing well for Cruzeiro in the Brazilian second division at the age of 33.
🗣️ "It's a huge dream to take Bolivia to the World Cup, to give the people the euphoria that would bring. I firmly believe in it."

💚 Marcelo Martins talked big & delivered big. He is now the top scorer in @CONMEBOL #WCQ. Bolivia are on the climb 📈

➡️ https://t.co/VCySxV8iM4 pic.twitter.com/31G6p7Nxgx

— FIFA World Cup (@FIFAWorldCup) June 3, 2021
Along with him, Juan Carlos Arce, 36, also has the required experience with 71 caps and 12 goals under his belt and has been one of the best players for Bolivia in recent years.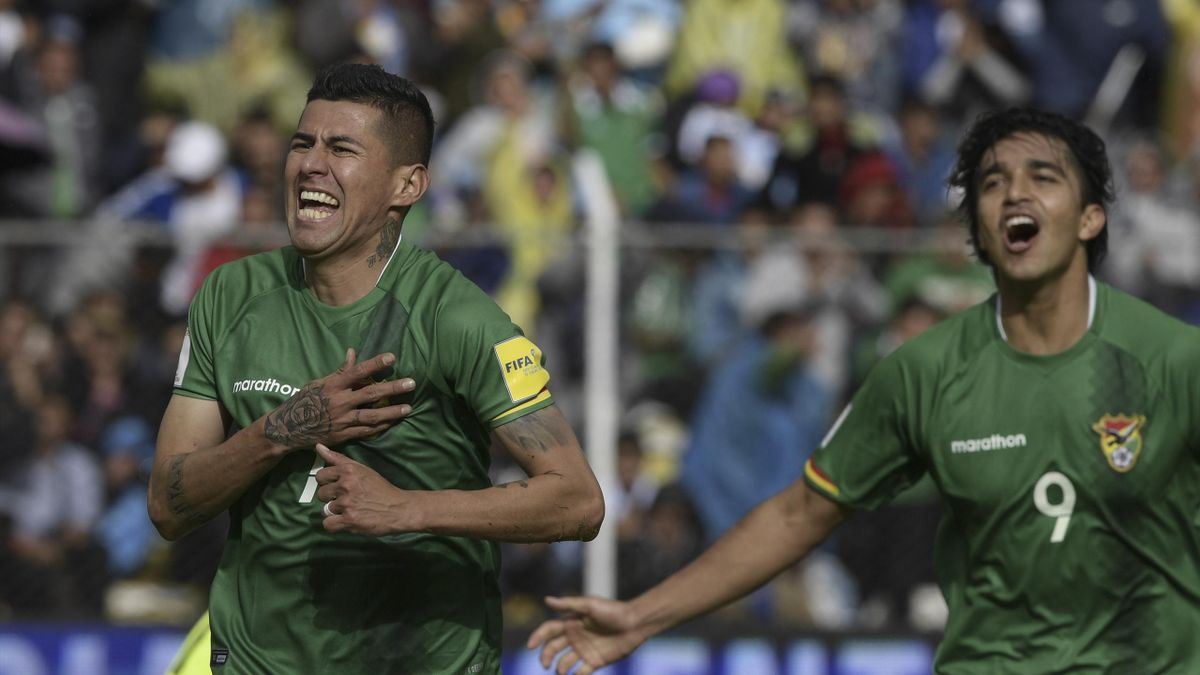 Lampe, 34, is usually the first choice between the sticks and has 34 caps to his record.  He has played for Bolivia on a routine basis and has also captained them in recent years. This will be his third Copa América, and he is currently playing for local club Always Ready.  
In defence, the most probable center-back partnership is Valverde and Carrasco. They are the most dependable defensive duo the Bolivians can utilise, with a decent blend of experience and youth — Valverde is 30 and Carrasco is 23.
There are some intriguing young players who are making their way into the team, but the majority of the squad is made up of local players and veterans who have been here for years. However, Bolivia has an ageing group lacking genuine star talent.
TACTICALLY WEAK
Bolivia's greatest strength is playing at home since their stadium is almost 3,500 meters above the sea level, making it extremely hard for international players to adjust to the environment with lack of oxygen. But obviously they don't have that advantage at Copa 2021 in Brazil.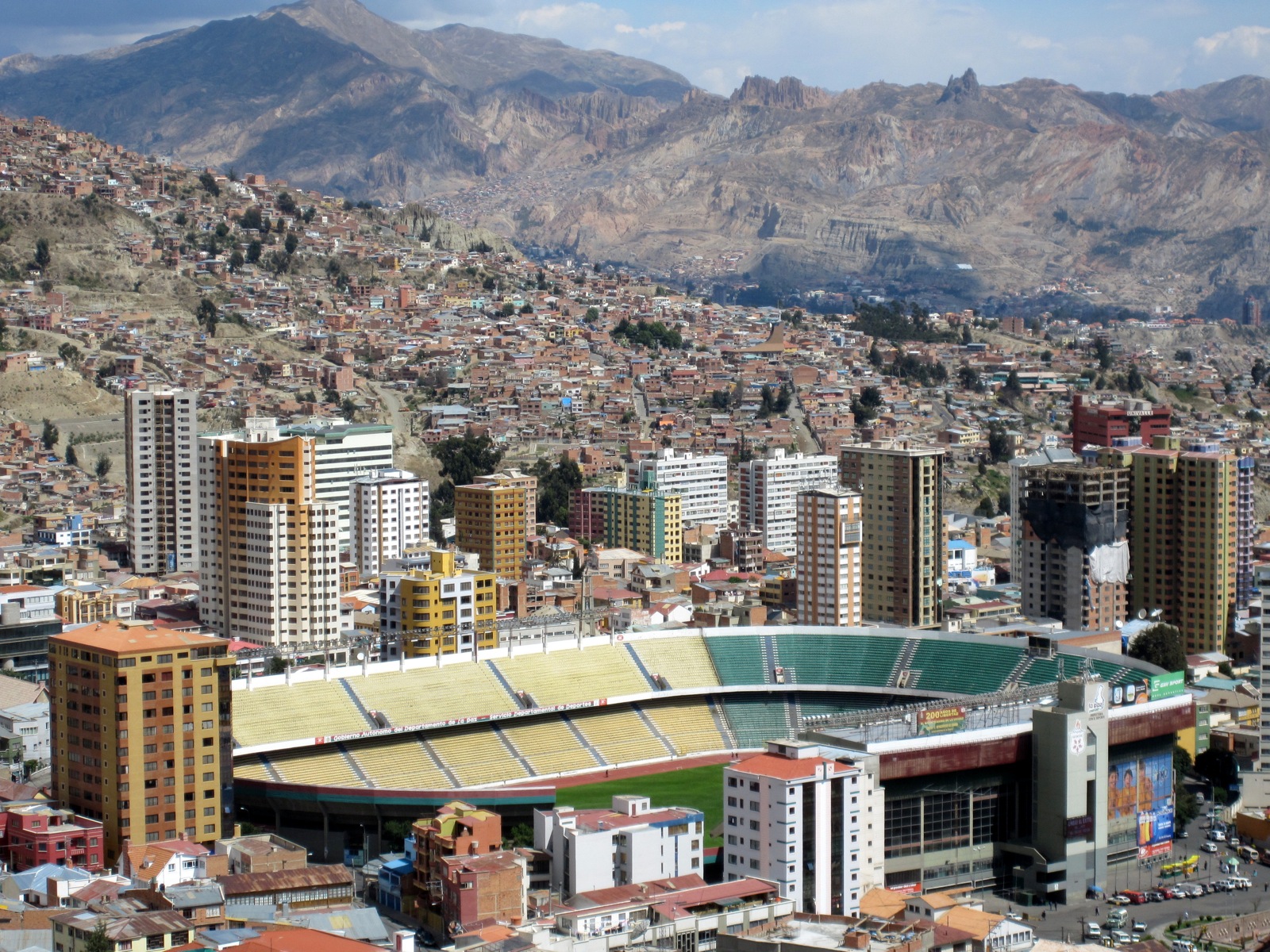 Bolivia is a highly direct squad in offense since they lack the creative ability to retain possession and break the lines through passes. They normally play against superior and more dominant sides, therefore they begin their offense from extremely deep areas, and the majority of their deliveries go forward, with the goal of getting the ball out of their area and exploiting openings.  
They will likewise shoot whenever they get the opportunity since they lack the personnel to have better alternatives or the star talent who can create chances for the team out of nowhere. They usually shoot from long distances and have the worst xG per match of any nation in the competition.  
When switching from defence to offense, they just have Martins as a weapon upfront, and maybe even if he does a good job of holding the ball and fighting off opposing defenders, he can't generate much on his own and hence they are one of the worst teams in transition .
Defensively, whether they line up 4-4-2, 4-2-3-1 or sometimes 5-3-2, they always favour compactness and organization in defence and are most of the time forced to sit in the lower block. 
They strive to annoy opponents by forcing them to make hard passes, resulting in a high number of interceptions every game. This is due to their large amount of defence in each and every game, but this is still a plus. They're also strong in the air, and they don't feel intimidated when their opponents  play long balls. They usually use a conservative style and aim to defend by gathering personnel and maintaining a strong structure. 
HOW CAN BOLIVIA SURVIVE THEIR DIFFICULT GROUP?
Bolivia is in a group with far superior tactical teams and considerably higher individual quality than theirs. They will take on Argentina, Uruguay, Chile and Paraguay in Group A. Paraguay appears to be their greatest bet for a successful outcome. However, they are still the worst team in their group, and the odds are stacked against them finishing in the top four. 
After year after year of setbacks, now is the moment for Bolivia to make a mark on the world scene. The players must play hard defensively against their opponents' deadly attack, and they must capitalise on and execute any scoring opportunities that arise. 
Cesar Faras must inspire his players to give their best effort, and even if they do not finish in the top four and qualify for the knockout rounds, positive displays and making it difficult for opponents to get past their defence should be the ultimate goal for Bolivia entering Copa America.