Brazil and Argentina meet in the final of Copa America to decide the winner of this age-old competition. As if the match played at the Maracana was not enough, it features the top two teams in South America who have one of the fiercest rivalries. Brazil are the defending champions while Argentina has had hard luck in the finals, to say the least.
LA FINAL QUE HARÁ VIBRAR AL CONTINENTE

🇧🇷 Brasil 🏆 Argentina 🇦🇷

¿Quién es tu candidato?

A FINAL QUE FARÁ VIBRAR O CONTINENTE

🇧🇷 Brasil 🏆 Argentina 🇦🇷

Quem é seu favorito? #VibraElContinente #VibraOContinente #CopaAmérica pic.twitter.com/nHtXN1X0Hz

— Copa América (@CopaAmerica) July 7, 2021
The match is ripe for adding another chapter in this storied history. They have given some of the best matches in world football, and countless memories. There is so much more than just the ancient adage of "Pele vs Diego Maradona." Both are considered gods in their respective nations, having led their country to unparalleled success. FootTheBall recalls the head-to-head record of the two teams and how it has shaped their footballing identities.
INFOGRAPHIC:
Statistical comparison of the best World Cup performance by the TOP FOUR football players of all-time

Pele 1970
Cruyff 1974
Maradona 1986
Messi 2014#FIFAWorldCup
Data Credit: opta sports pic.twitter.com/8yJRy01jbL

— #ForçaBarça (@BarcaStat) May 19, 2020
FIFA puts the number of matches played at 107, though this figure can be a bit more or less depending on the respective national federation. Brazil have won 48 while Argentina have been victorious in 39. Coming to trophies won across their history, the Selecao are narrowly pipped by La Albiceleste 19 to 20.
That record can be evened up if Brazil wins their 10th Copa America title in two days' time, fun fact. In terms of who has been winning trophies recently, it is of course the men in yellow and blue who are ahead. Argentina's last title triumph came in 1993, their 14th Copa America crown.
Since then, they have lost six finals in a row that they have played. Meanwhile, Brazil have been winning well into the new millennium by lifting eight championships, including three Copa Americas and the 2002 World Cup.
5 – Brazil have won the World Cup five times (1958, 1962, 1970, 1994, 2002), more than any other nation. Unprecedented. #OptaWCCountdown pic.twitter.com/22EJbXwp20

— OptaJoe (@OptaJoe) June 9, 2018
Moving away from the statistics and trophies, there have been some insanely fiery and noteworthy matches. From a crucial tie at a World Cup to a Copa America final, we look at the five clashes that we certainly remember.
1925 COPA AMERICA FINAL
A match that led to the suspension of matches officially between the two nations for 11 years. Brazil were aiming to win their third title, while the Albiceleste their second. The match saw Brazil take a 2-0 lead within 30 minutes. However, the real controversy emerged after Argentine Ramon Muttis upended Arthur Freidenreich.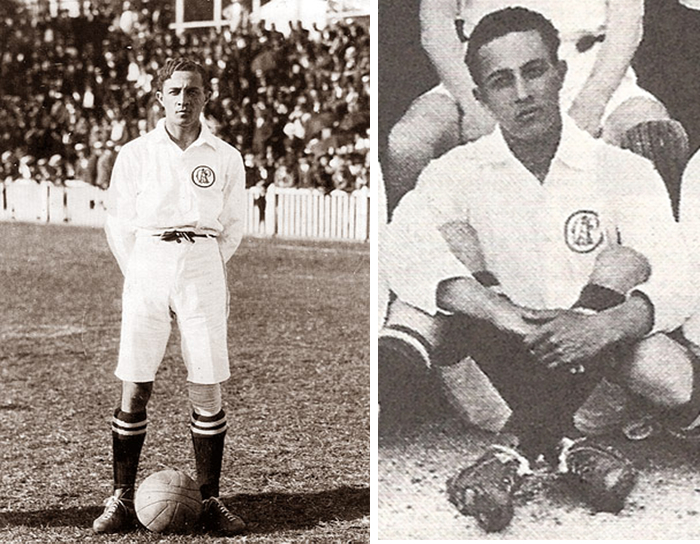 That drew a retaliatory kick from the Brazilian who was in turn punched by Muttis. It resulted in a fracas between players and fans from both sides, with the game being suspended. Astonishingly, no one was sent off with the two players hugging it out as a sign of everything being normal.
But the damage was done to the psyche of the Selecao, who conceded five minutes before and 10 minutes after halftime. There were to be no more goals for Brazil, with the match ending 2-2, giving Argentina the title. Brazilian media lambasted the outcome of the match and the antics that were on display, but the onfield result was secure.
1978 FIFA WORLD CUP
The whole tournament was marred by allegations of impropriety by officials, favouritism and foul play due to the tense political climate of hosts Argentina back then. They and Brazil were both in Group B of the second round where the real controversy kicked off.
Argentina vs. Brazil from the 1978 World Cup. pic.twitter.com/hnYbSTF56K

— Roy Nemer (@RoyNemer) June 6, 2020
Poland and Peru were also in the group, but the drama began when the two South American powerhouses met in the third match. Having each won their first match, they played out a goalless draw which was deemed as being excessively violent. However, with both teams now on level points, Argentina were able to delay the kickoff of their last game against Peru till after Brazil had played.
🗓 25 June 1978
🏟 Estadio Monumental, Buenos Aires
🏆 @Argentina lifts the #WorldCup trophy for the 1st time pic.twitter.com/H7h3bGJGJu

— FIFA World Cup (@FIFAWorldCup) June 25, 2021
The Selecao won 3-1 against Poland, leaving Argentina to win by four goals. That was achieved with surprising ease as the Albiceleste hammered in six goals. There were rumours of bribes and threats that were supposedly given to Peru by Argentina's military junta. Nevertheless, no wrongdoing could be officially proved and Argentina went onto lift their first world crown.
1990 WORLD CUP
Controversies do not seem to leave this rivalry at World Cups. Remembering through to the last time both teams met on the grandest stage in the round-of-16 at Italia '90. It is not so much remembered for the result which was a 1-0 win for the Albiceleste from a goal by Claudio Caniggia after an assist by Maradona.
#OnThisDay in 1990 Diego Maradona & Claudio Caniggia combined to down Brazil in Turin & send @Argentina through to the World Cup quarter finals pic.twitter.com/vjAsntqVQx

— GOLAZO (@golazoargentino) June 24, 2018
The real anger in Brazil lies with what happened during the course of the match. The Selecao's left-back Branco made an explosive statement to the media after two days, alleging that he had been given a water bottle laced with tranquillizers by the medical staff of Argentina. That made him feel dizzy and ill ever which left him well below full fitness during the game.
Branco and Diego Maradona, 1990. pic.twitter.com/bZQWp2inri

— 90s Football (@90sfootball) June 19, 2018
This was strongly denied by Argentina for a long time, with Maradona stating that it was "holy water." However, the controversy reignited further in 2005 when the Argentine coach of that time Carlos Bilardo, when asked about the infamous incident, replied with "I'm not saying it didn't happen."
2007 COPA AMERICA FINAL
The first of three final losses at the tournament for Lionel Messi, and fourth for Argentina since 2004. The match was utterly dominated by the Selecao, with Julio Baptista opening the scoring within five minutes. Worse was to come, when Argentine defender Roberto Ayala scored an astonishing own goal to all but put the game to bed.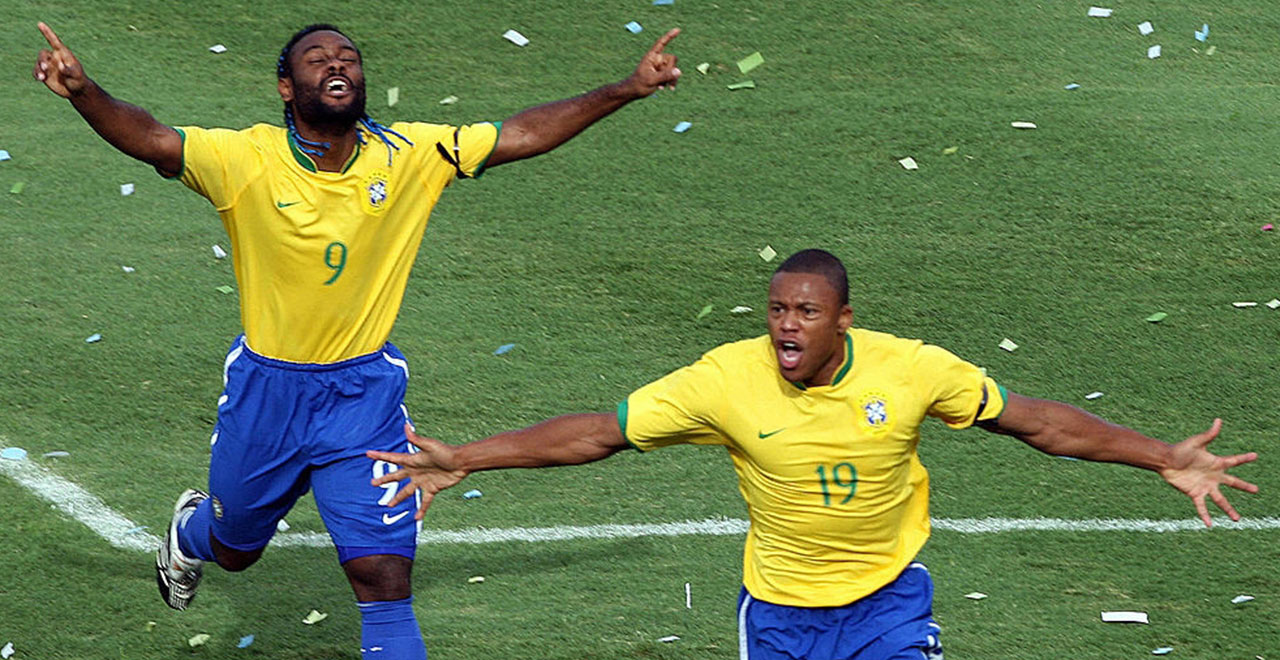 The victory was wrapped up by right-back Dani Alves' searing drive from distance to hand Brazil yet another title in that decade. Meanwhile, Argentina were made to continue waiting for a trophy at the international level, a wait which still goes on to this day. Aside from Messi's debut in a major tournament final, this match gave little hope to the Albiceleste faithful.
2019 COPA AMERICA SEMI-FINAL
The most recent meeting between the two nations was another one-sided affair. Brazil were considered the favourites throughout the tournament, and had met little resistance till then. Argentina were once again powered by the genius of Messi but it proved a false dawn here. Goals from Gabriel Jesus and Roberto Firmino ensured a comfortable win for the Selecao, who went on to be crowned as champions.
36-years old and Dani Alves drops a man of the match performance in the semi-final of the Copa América against Argentina.

This man is the GOAT of right-backs. 🐐🇧🇷 pic.twitter.com/FRnnEfuFvQ

— Football Tweet ⚽ (@Football__Tweet) July 3, 2019
No doubt that defeat is still very much fresh in the minds of the Albiceleste faithful, who are itching to see their team lift silverware. Messi tried his best two years ago, but the cohesion felt off. All that meant was Argentina had to keep returning empty handed from finals.
Sunday's final is one of the best chances Messi and co. have had in years, given how well he has been playing. However, Brazil are no slouches and will want to win in front of their home fans inside the most famous stadium of the continent. It promises to be another cracker fest for all involved, with so many undertones already.