Unlike most of the other teams who are playing in the upcoming edition of the Copa America, the national squad of Brazil is full of players who play in foreign leagues and have been standout performers there in many seasons.
Although the Campeonato Brasileiro Serie A or the Serie A of Brazil is filled with talented youngsters, most of them are raw and those who belong to the upper echelons in terms of talent are picked up by leading European clubs from where they go on to get selected for the national team quite often.
Regardless, there are still players from the Serie A who have been selected to the World Cup qualifier squad who are also under consideration for the Copa America which is set to be played in Brazil after being transferred from Argentina and Colombia due to various issues. Some of those players are:
EVERTON RIBEIRO
After starting as a left-back in the youth system of Corinthians in 2001, aged eleven, Ribeiro made his move to being an attacking midfielder when he was on loan for two years to Sao Caetono in 2008.
Ribeiro returned to Corinthians in January 2011 but was quickly sold to Coritiba where he made his first impressions on the world stage after his eye-catching performances, which helped the club win the Campeonato Paranaense for two consecutive years.
https://www.instagram.com/p/BLcAoWQgo-o/
He made a move to Cruzeiro where he became the league's best player for two consecutive seasons, in 2013 and 2014, helping the club win their 3rd and 4th Serie A titles.
These performances linked him to a move to several top clubs in Europe such as Manchester United, AC Milan, Monaco, and Real Madrid in the winter of 2015, but surprisingly Ribeiro made a move to UAE club Al Duhail in February for a reported €15 million.
https://www.instagram.com/p/BEMaXYWn9mA/
Although he performed well at the club, the league's popularity and its competitiveness led to him being often left out of the Brazilian national squad since his move. In 2017, he returned to Brazil, now with Flamengo in the Serie A, where he has stayed for 4 seasons and is now contracted till 2023.
For the Brazil national team, Ribeiro made his debut way back in 2014 after his performances for Cruzeiro but there had been a gap from 2015 and 2020 when he finally returned to the national fold after helping the team win the 2020 Campeonato Brasileiro Serie A.
https://www.instagram.com/p/CO3H1Zljr33/
In the six World Cup qualifying matches that Brazil made an appearance in 2020 and 2021, Ribeiro has made four appearances and looks to make many more in the Copa America which can help make an impact that could lead him into Europe at the age of 32.
GABRIEL BARBOSA
Born in Sao Paolo, Barbosa started at the youth system of Santos FC aged 8. His prolific goalscoring record alongside his incredible talent made him sign a professional contract just after his 16th birthday in 2012 and made his league debut for Santos in May 2013.
In his four years at Santos, Barbosa made 154 appearances for the club scoring 56 goals which earned him a big-money move from Brazil to Italian Serie A club Inter Milan in the summer of 2016 for a reported €30 million.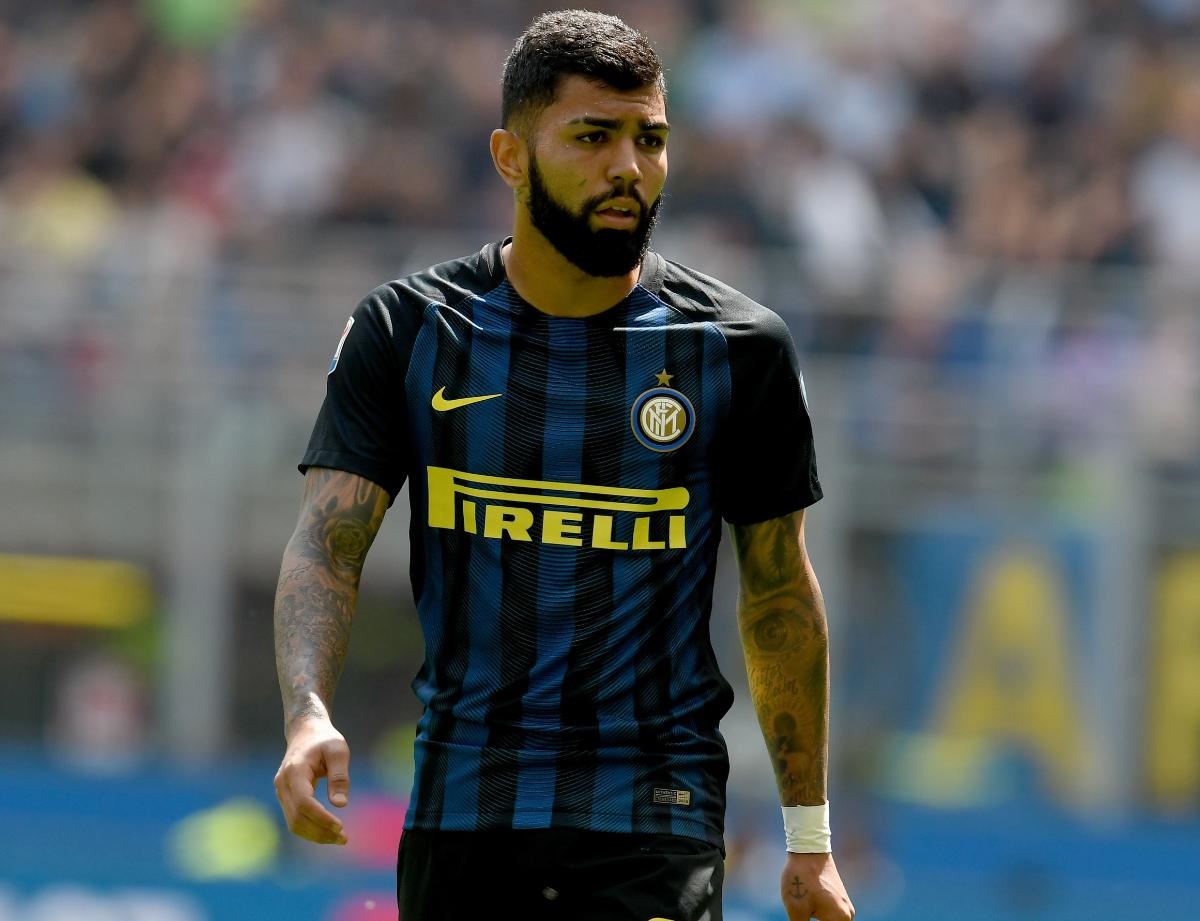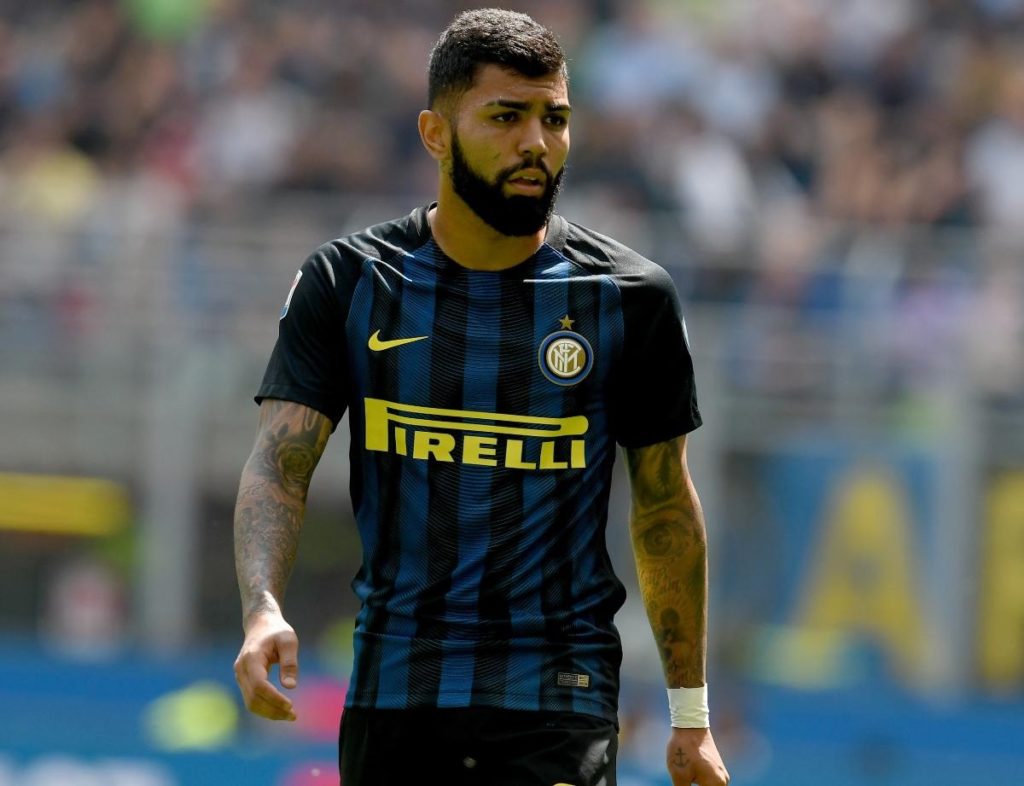 Barbosa playing for Inter in Italy. (Image Courtesy: Inter Milan / Website)
Similar to most of the footballers who move from South American football to the upper tiers of football in Europe, Barbosa failed to perform in Italy's capital and only managed to muster 10 appearances in which he scored just one goal.
After he failed in Italy, Barbosa made another disastrous move, this time on loan to Benfica, where he was plagued with injuries and was able to appear four times for the club. And as expected, Barbosa moved back to Santos in January 2018, where he regained his form that was last seen in 2016, scoring 27 goals in 53 appearances.
https://www.instagram.com/p/CHedO4mnxh9/
Soon he moved to Flamengo in 2019, first on loan and then a permanent deal, and continued the form he found in Santos, scoring 83 goals in 114 appearances for the Rio de Janeiro based club, which ended up earning him his place back in the national squad for the first time since 2016.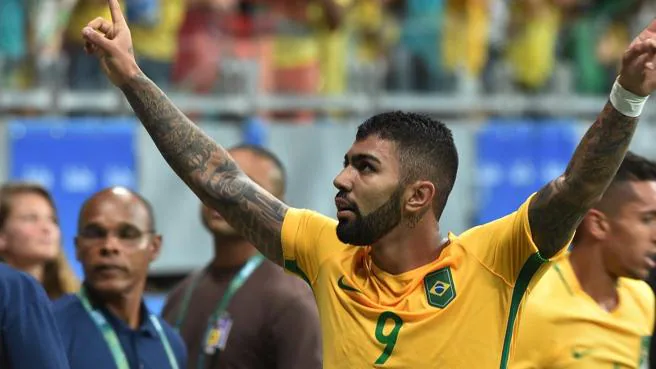 Gabriel Barbosa playing for Brazil. (Image Courtesy: UEFA / Website)
Although he made only 6 appearances for the national side, the flashes he has shown during the World Cup qualifiers might be enough for Tite to select him for the Copa America squad and Barbosa will hope that he can make a strong impression at the championship which can make the big European clubs look again at the now matured 24-year-old.
RODRIGO CAIO
Similar to Gabriel Barbosa, Caio was born in Sao Paulo, but he joined the Sao Paulo FC's academy at the age of 12, starting as a defensive midfielder and played at right-back for a few games, including in the game against Santos where he was tasked to mark a young and upcoming Neymar.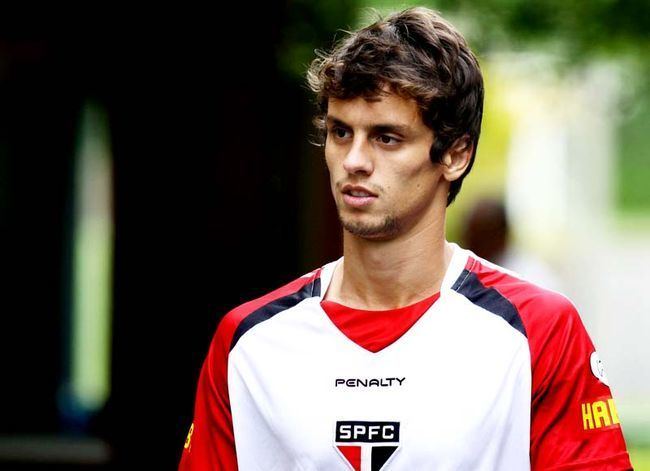 Rodrigo Caio during his youth days in Sao Paulo. (Image Courtesy: Sao Paulo / Website)
In his first full season with the club in 2013, coach Paulo Autuori converted Caio into a centre-back after first-choices Paulo Miranda and Edson Silva and since then made the position for himself. Although he suffered an Anterior Cruciate Ligament injury in 2014 which saw him several months, he regained his starting position in the Sao Paulo squad after returning in 2015.
The summer of 2015, saw him heavily linked with a move to Spanish giants Valencia in a reported €16 million deal and it was about to be done but the deal fell through after Caio failed two medicals, making him remain at Sao Paulo for the time being.
Caio stayed in Brazil for another three seasons after which he was rumoured to have passed a medical with Barcelona for a reported €18 million but he made a move to Flamengo in the Serie A in December 2018 and has since stayed there, making 93 appearances, and scoring 4 goals for the club.
https://www.instagram.com/p/CO8HYAlNpRl/
On the national front, Caio made his debut for Brazil in 2016 after his impressive performances for Sao Paulo but has made only five appearances in total, mainly owing to the long-standing careers of Thiago Silva, Joao Miranda, and Marquinhos.
https://www.instagram.com/p/CGTxIkeh3kB/
With Thiago Silva and Marquinhos facing fitness issues throughout the season and Eder Militao still aged 23, Tite might look at someone who can provide some sort of experience at the back and Caio would be a good shout, as he has made more than 350 appearances for the two clubs in his entire career. And the good Copa might just give him his dream European move which he could have got six years earlier.