The five-time FIFA World Cup Winners, Brazil, is regarded as one of the greatest footballing nations in the world. No team has performed better than this South American country on the global stage. Neither in terms of medals nor entertainment. The biggest names in football have all come from the largest Latin American country. From Pele to Neymar, the list is crammed with legendary icons.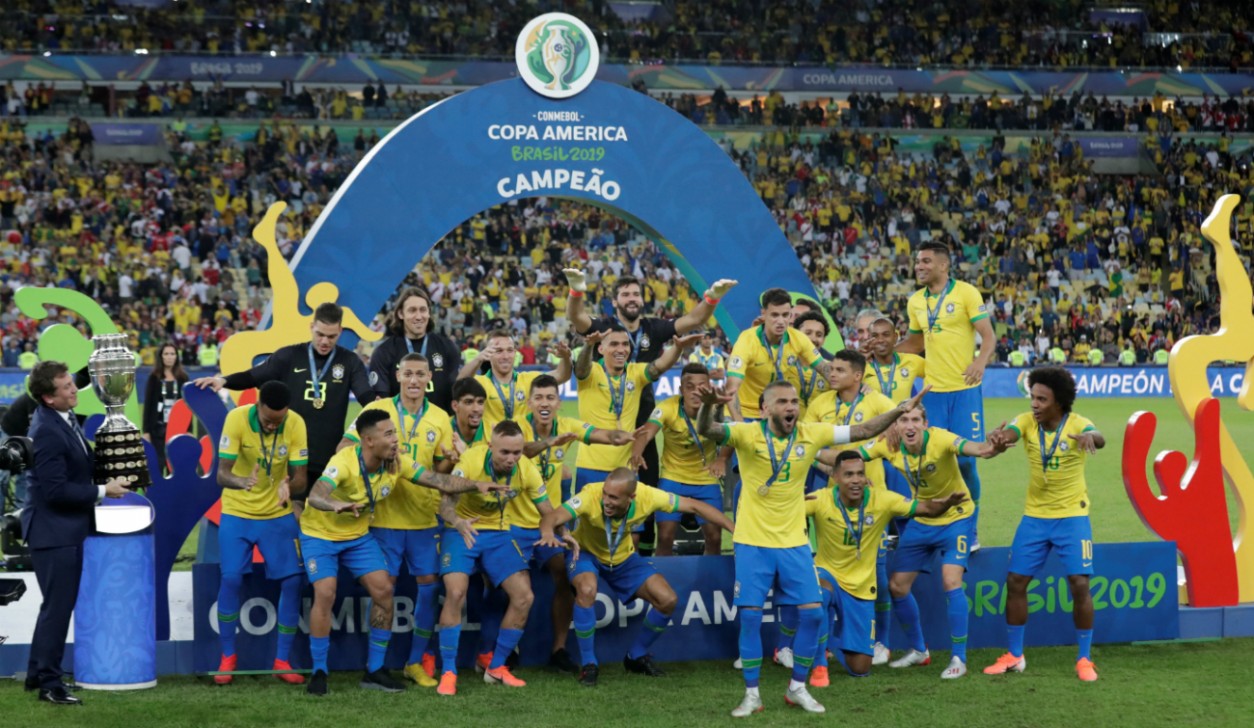 Despite their infamous glory in the World Cup, Brazil is still lacking in the continental tournament. After their triumph in the previous edition of the competition, they have only nine titles in the century-old tournament. Argentina and Uruguay have more with 14 and 15 respectively. A goggle-eyed fact that the Seleção will want to rewrite. On the bright side, unlike the names above them, Brazil is more successful since the turn of the century. The possibility of defending the crown will add more boost to their ambitions. With the likes of Neymar back in the squad, the fans and players will be more confident than ever.
WHO IS BRAZIL'S HEAD COACH?
Adenor Leonardo Bacchi or commonly called Tite is the current Head Coach of the National team. Tite was a former player who had to retire from his career as a player due to recurring injuries that immobilized his knee. He then went on to coach numerous clubs in Brazil. In 2013, after a less than satisfactory year at Corinthians, Tite decided not to renew his contract despite still having the support of the fans.
The Club World Cup-winning coach took a sabbatical year to study modern football. In December 2014, Tite returned to the club and won the 2015 Campeonato Brasileiro Série A with the best campaign in the history of the tournament at that time. His efforts earned him a call-up to the national team.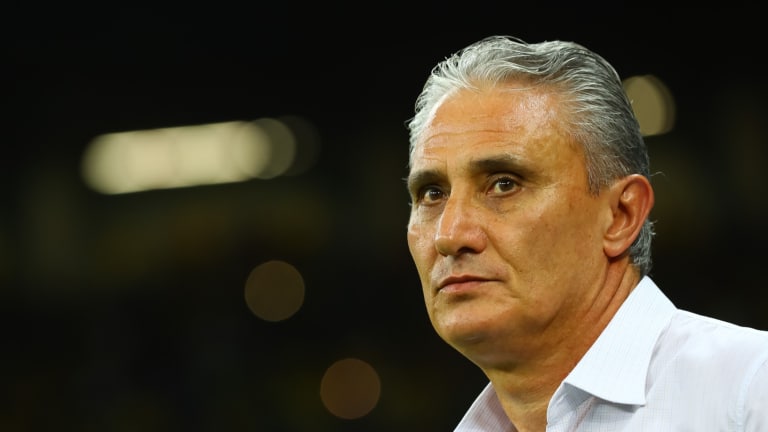 Tite had a profound effect on the national side that was recovering from a poor World Cup and Copa America performance. He helped them qualify for the 2018 World Cup where they bowed out in the quarter-final. A brilliant Kevin De Bruyne performance earned Belgium the victory. It was also the first time in 30 games that Brazil had conceded more than a goal.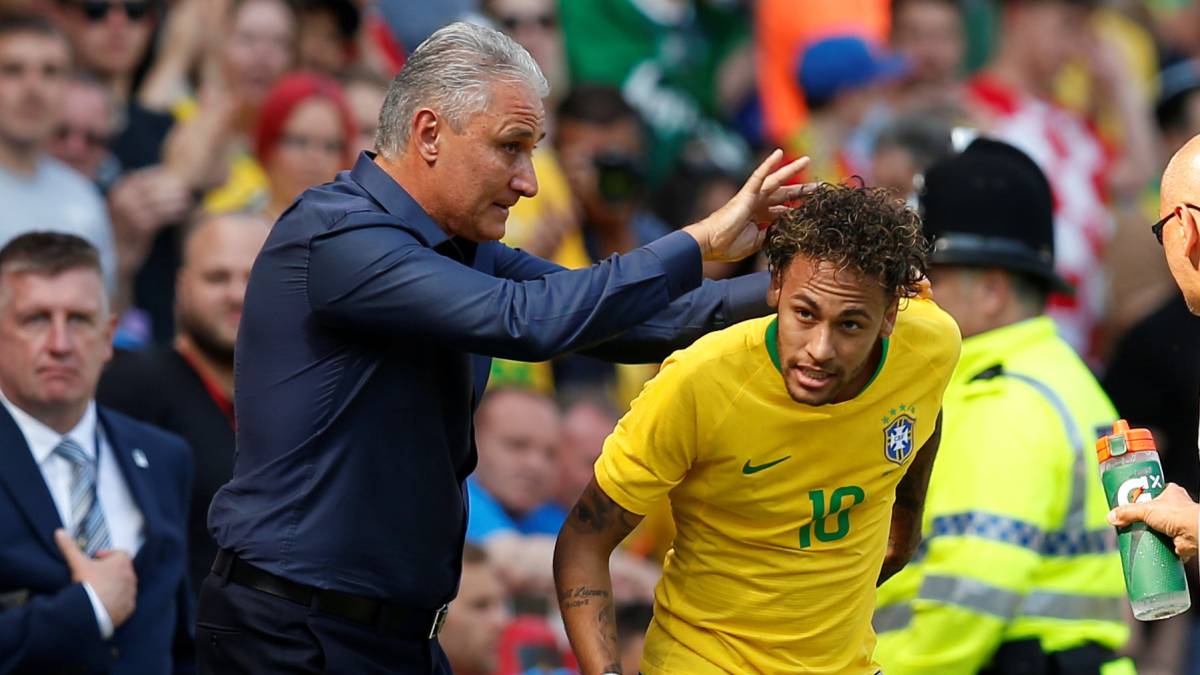 The impressive run in the World Cup that was stopped by the Belgium national team was soon forgotten. Tite and his Brazilian stars did their homework for the Copa America in 2019. A memorable tournament for the Brazilians. An unbeaten run in the competition earned them their first title in twelve years. In his 52 games in charge of the national squad, Tite has only been dealt a defeat on four occasions. Since his arrival, the Brazilians have also been tighter defensively, conceding just 19. An impressive coach to say the least.
BRAZIL'S PROBABLE SQUAD
GOALKEEPERS: Alisson, Ederson, Weverton
DEFENDERS: Marquinhos, Thiago Silva, Diego Carlos, Danilo, Felipe, Guilherme Arana, A. Telles, R. Lodi
MIDFIELDERS: Éverton Ribeiro, Everton Soares, L. Paquetá, Douglas Luiz, B. Guimarães, Allan, Arthur, Casemiro
ATTACKERS: Neymar, Richarlison, Vinícius Júnior, Gabriel Jesus, Roberto Firmino, Thiago Galhardo
Many high-profile names are likely to be left out of the roaster for Brazil due to various reasons. Yet, there is no shortage of talent in the squad. Apart from Thiago Silva, Marquinhos, Danilo and Lodi, who make up the backline, the rest of the players will likely be rotated. Neymar did not feature in the previous Copa because of his injury and will look to impress this time around.
Sudamérica es una fábrica de grandes defensores 💪🔥. ¿Cuál es tu favorito?#CopaAmérica #VibraElContinente pic.twitter.com/YsI2PQdcW7

— Copa América (@CopaAmerica) February 22, 2021
Notable absentees may include Fabinho and Coutinho, however, there is still a chance that the two players may be called up. The "Canarinha" have a talented squad that is capable of beating any team on its day. With flicks and tricks to be a sure feature, the Brazilian players await an exciting Copa America.
STAR PLAYER
Neymar da Silva Santos Júnior needs no introduction. He is the star, on and off the field. With nearly 150 million Instagram followers and an even greater football fanbase, the king of tricks is the noteworthy player of the team. Perhaps, one could say that the PSG winger is the Brazilian reference to a player. A true showman, who excels in the biggest stage. Much like the Brazilian legends before his time, Neymar is flamboyant and elegant.
A pacey winger that can carry the ball around the field to his pleasing. Never one to panic under pressure from tackles, Neymar is usually never dispossessed. His vision and passing range are equally impressive as his dribbling ability. No defender coming to the tournament would want to be pitted against the once most expensive player.
An eye for goal and an even better one for creating chances, this is the ideal player in any team. That is if he can leave his drama at home. The recent run of games he had under new Manager Pochettino suggests that the player has matured. However, the party king needs to be at his best, if he expects to help his team defend the title.
RISING BALLER
What is it with Brazilians and tricks? Renan Lodi, the left-back, is another Brazilian who likes to flaunt his talent. In his five caps for the country, the 23-year-old has two assists to his name already. Nutmegs, flicks, tricks, you name it, this left-back is much like his predecessor, Marcelo. A prolific player who has the ability to play further up the wing. In fact, it is likely you would find him there than at his designated post.
Mais uma vitória fundamental e liderança das #Eliminatórias em 2020, mostrando a força coletiva.
Seguiremos em busca dos nossos objetivos. 🙏🏻🇧🇷 pic.twitter.com/SRdvtX2sfo

— Renan Lodi (@renan_lodi) November 18, 2020
He has been phenomenal for Atletico Madrid since his arrival. To be a defender in Diego Simeone's team, you have to be special. The left-back, with all his flair going forward, is equally adept at defending. Although, not your typical big guy, nor the fastest, this young man has the ability to ward off any threats coming his way. A player worth the watch.
RECORD
In their last fifteen matches, Brazil has won ten and lost just two. They are currently on a winning streak of five matches and are leading the FIFA World Cup qualifying table ahead of Argentina by 2 points. They beat Bolivia, Peru, Venezuela and Uruguay in their qualifying matches to take all twelve points.
Brazil keep its Copa America record perfect at home.

Watch 🎥 https://t.co/lSL0B4ORGG#CopaAmerica2019 pic.twitter.com/aebbPEr9wO

— Unbeaten Football (@unbeatenfootbal) July 10, 2019
The 2019 Copa America is also a source of inspiration for the Brazilians. They were unbeaten in the competition on their way to the finals to claim the coveted continental cup. Though they were without their star player Neymar, the Brazilians did not seem to be lacking in goals or chances. Perhaps, the absence was a blessing in disguise, helping the team learn their limits without their star man. And they did well.
CHANCES
Both Argentina and Uruguay are in Group B, which would come as a relief for the Brazilians. Group A consists of Venezuela, Columbia, Peru and Ecuador other than Brazil itself. All these teams should prove to be easy opponents for Brazil. Supporters would expect them to top the table, with Columbia being the only real contenders. But, in football, as in real life, nothing is ever a given. There may very well be upsets, and Brazil will have to be at their 100 per cent focus to avoid a slip-up.
PREDICTION
Brazil are the favourites going into any competition. This one is no different either. With many of their players fully fit and brimming with confidence from their domestic triumphs, supporters can expect a good display from the team. We at FootTheBall predict Brazil will reach the final. Will the kings of the world live up to their name in South America?