PARAGUAY VS BOLIVIA
Paraguay, the two-time champions of South America, are set to play Bolivia as they try to get their glory days back in Copa America 2021. Looking at the group, the favourites from this lot are Argentina, Uruguay and Chile, but the 4th place slot is open and both these nations are going to fight tooth and nail to claim that spot.
There used to be a time when Paraguay was considered to be one of the elite teams in South America and although their supporters still feel they are at the top, it just simply isn't true. Since 2105, they haven't even cleared the quarter-finals of the tournament and their team doesn't look like they can challenge the real title contenders in the tournament.
🌎 @CONMEBOL #WorldCup results and standings 🏆

🇪🇨 Ecuador 1-2 Peru 🇵🇪
🇻🇪 Venezuela 0-0 Uruguay 🇺🇾
🇨🇴 Colombia 2-2 Argentina 🇦🇷
🇵🇾 Paraguay 0-2 Brazil 🇧🇷
🇨🇱 Chile 1-1 Bolivia 🇧🇴 pic.twitter.com/wK6R8x5WKD

— FIFA World Cup (@FIFAWorldCup) June 9, 2021
Bolivia's football scene is going through a rough patch in recent years. They failed to qualify for the World Cup in 2018 and also ended up last in their group in the last two Copa Americas. They are also in the bottom half of their World Cup qualifiers and are not looking like making it to the international stage yet again. They have been in terrible form as they have only won one of their last five games ahead of Copa America 2021.
The last time both these sides faced together was during the Qatar 2022 qualifiers in November which ended in a somber 2-2 draw.
TEAM NEWS
Eduardo Berrizo, the head coach of Paraguay doesn't have any injuries or suspensions he needs to be worried about. He usually sets out his team in a 4-3-3 formation on paper as they like to work the ball on the wings a lot.
Comienza una nueva historia 💪🏻

Nos preparamos para el debut ante Bolivia en unos días. #VamosParaguay 🇵🇾#ElSueñoQueNosUne ⚽ pic.twitter.com/M74MGyc6Dr

— Selección Paraguaya (@Albirroja) June 12, 2021
Paraguay probable starting lineup (4-3-3):Anthony Silva, Arzamendia, Junior Alonso, Gustavo Gomez, Espinola, Mathias Villasanti, Andres Cubas, Cordoza Lucena, Angel Romero, Antonio Sanabria and Miguel Almiron.
Bolivia also doesn't have any players out injured or suspended. Although they don't have a fixed formation for every game, we'll go with how they played against Paraguay last time.
🏆Gritar el gol de La Verde, un sentimiento inexplicable💪🏽#ALaVerdeSiempre ❤️💛💚 pic.twitter.com/bkIzrPoiL8

— Federación Boliviana de Fútbol (@FBF_BO) June 3, 2021
Bolivia probable lineup (4-4-2) : Carlos Lampe, Jose Sagredo, Luis Haquin, Jairos Quintero, Diego Bejarano, Juan Carlos Acre, Erwin Saavedra, Diego Wayer, Ramiro Vaca, M.Moreno, Rodrigo Ramallo.
GAME CHANGERS
Originally their first-choice left winger, but Angel Moreno can actually play anywhere in the frontline. His dribbling skills make him lethal as he tends to cut in from one of the flanks and has a shot at the goal. He has been consistently performing well in the Argentine Primera Division and hence Bolivia's right-back is in for a tough time.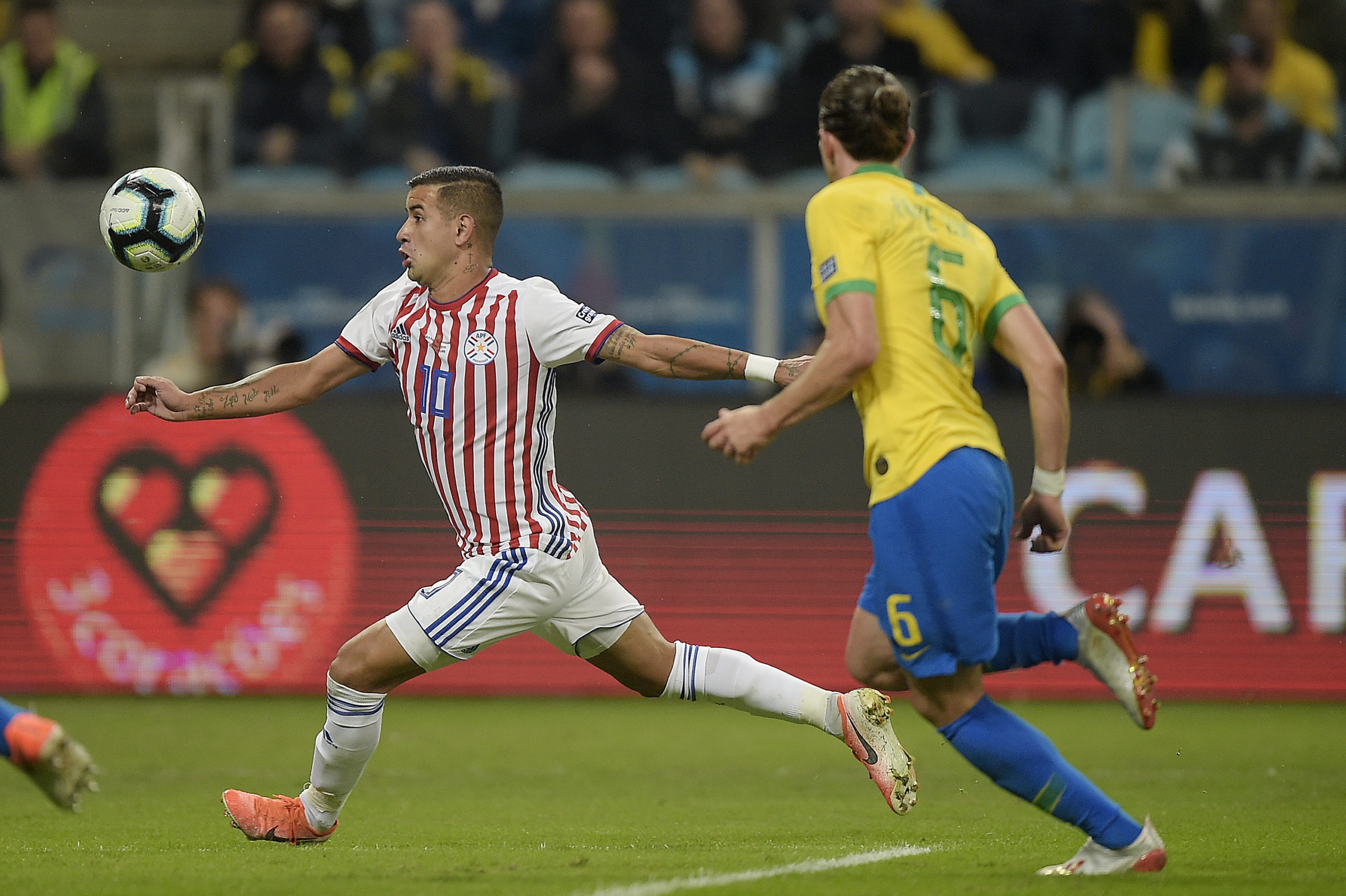 Moreno's explosiveness can cause the best of sides problems on his day and he can turn this game in Paraguay's favour very easily.
Looking at the last few years, the complete goal-scoring responsibility is taken up by Marcelo Moreno. The 33-year-old plays in a Brazilian league and it doesn't matter how he plays throughout the year, when he shows up wearing the Bolivia kit, he does extremely well.
18 – Marcelo Moreno has scored 18 goals for Bolivia in the WC Qualifiers history. He's the top scorer for his country in the tournament (10 goals more than Botero, the second with most goals). Striker. pic.twitter.com/ag1FRBra8l

— OptaJoao (@OptaJoao) June 9, 2021
In their last 5 games, Bolivia has scored 8 goals out of which 5 have been netted by this man. If Bolivia ends up winning, we are pretty sure he would have scored or at least been involved in the goal.
PREDICTION
Probably only one of these 2 teams are going to make it through the group stages and this game would be a great preview of what the group B table would look like at the end. Although Paraguay aren't Copa America 2021 title contenders at the moment, we feel they should not have a tough time dealing with Bolivia in the group stage. Bolivia is not even in a good form so there is no point making their case. FootTheBall predicts Paraguay 2-1 Bolivia.