Football has a massive influence in England. To suggest that football is a way of life for the majority of people in England is an understatement. It creates a degree of emotion and comradery that might be perplexing to those who do not follow a football club. 
If you go to watch any Premier League match, you will see a rivalry between fans, which will emerge itself vocally and, more often than not, in what others may perceive as abusive behaviour, but in reality, the clapping, trash talk, and chanting between two sets of spectators is what makes football matches in England so exceptional.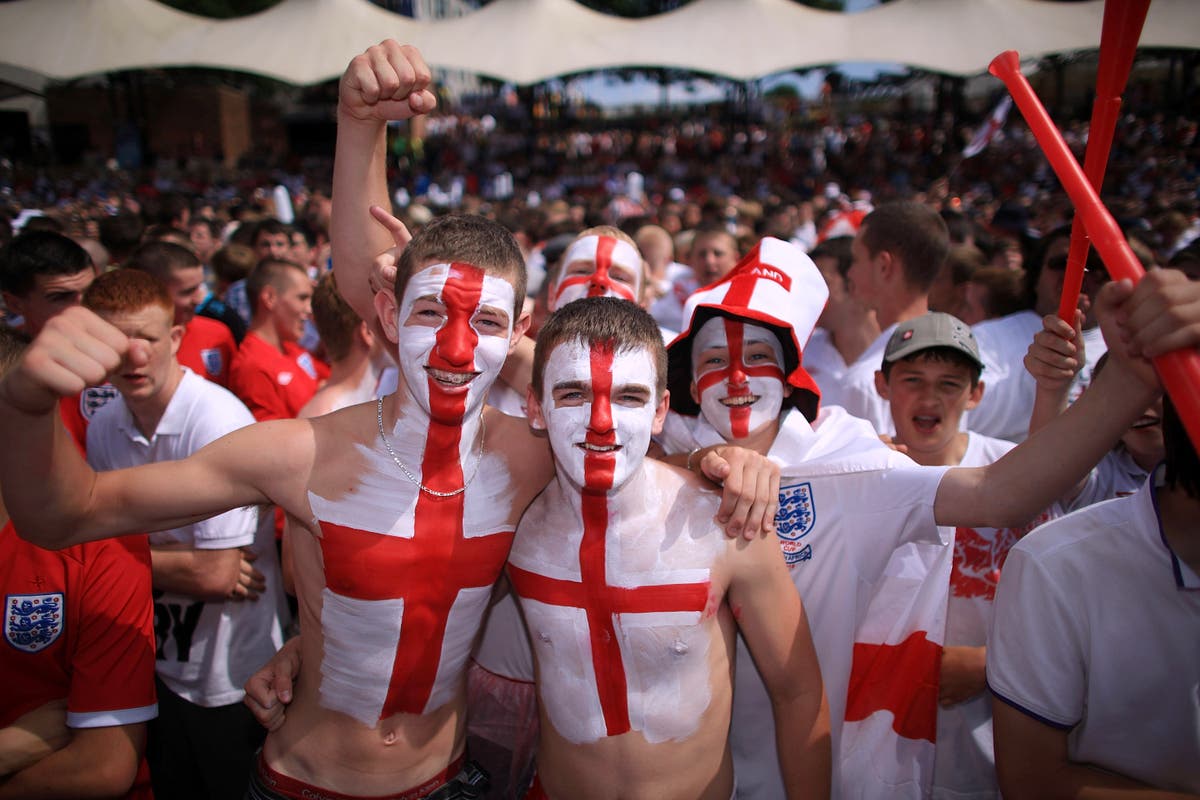 During the numerous fierce local derby matches, when there is much more at stake than just three points, when it's about pride, about bragging rights, the supporters become even more protective and passionate about the club they love and support. This is what English football is all about. 
Different variants of the beautiful game have been practiced in the United Kingdom for centuries, but football has evolved throughout the years to become the sport that it is today. The sport's diverse origin and history has contributed to its global popularity, but studying the history of football in England may provide a quite intriguing perspective on the situation of English football now. 
FORMATION OF FA AND RULES
Between the 1830s and the 1860s, various sets of "compromise laws," sometimes known as Cambridge rules, were developed at the University of Cambridge in response to the necessity for graduates of various public schools to be permitted to play football against each other. 
In the second half of the nineteenth century, a tradition of independent "football clubs" rose to prominence, notably in London and Sheffield, with Sheffield F.C formed in 1857, being acknowledged as the world's oldest extant independent football club. They also published their independent first set of rules for the game.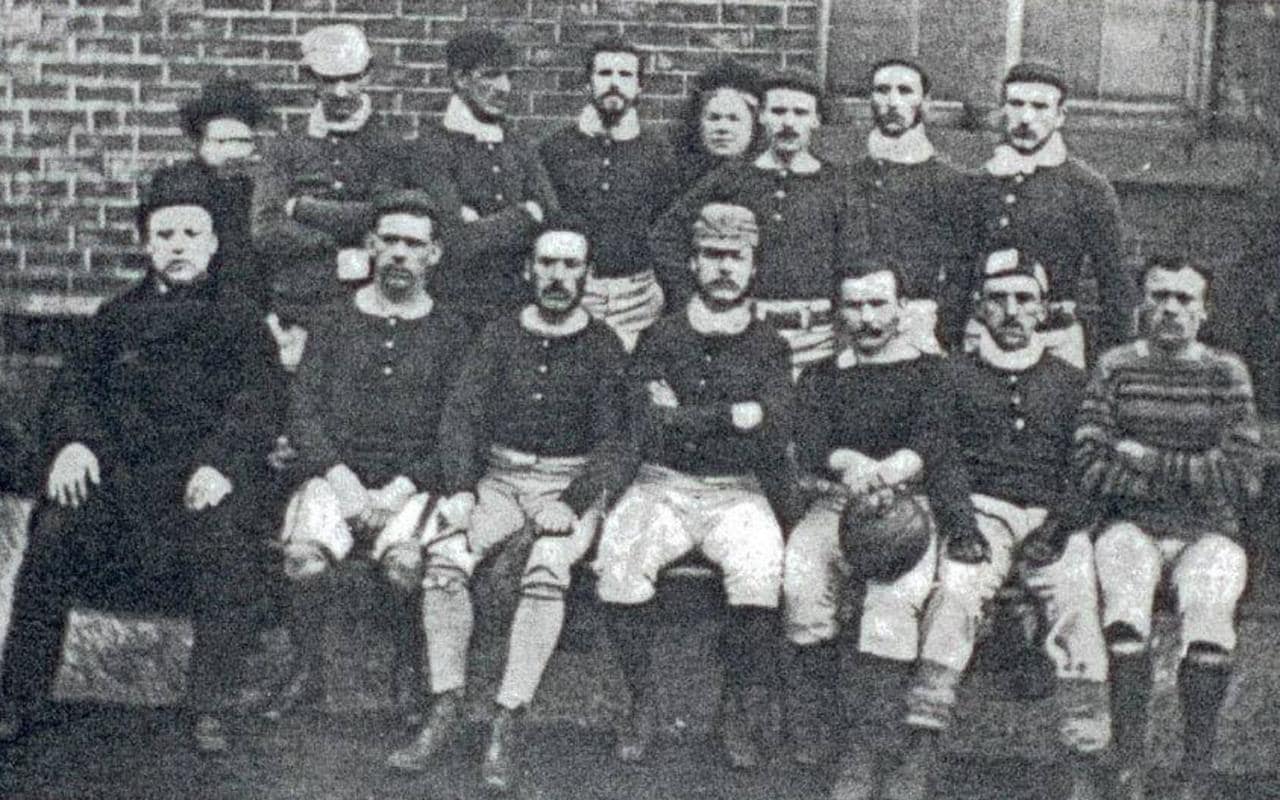 England was the first country in the world to have a properly regulated framework of football regulations. Initial efforts to define the regulations in the first half of the nineteenth century led in the creation of numerous separate rules and regulations. 
Until the founding of the English Football Association (FA) in 1863, the bulk of the country's clubs began to play by the same set of regulations. Some teams played under the unorthodox Sheffield Rules system until 1878, while others separated and began to adopt conventional rugby rules instead.  
The FA and Sheffield regulations coexisted between 1863 and 1877, with one code influencing the other at times. Following the FA's approval of a consensus throw-in law, the two codes were merged in 1877 when the Sheffield Football Association chose to adopt the FA regulations.  Sheffield rules had a significant impact on how the current game of football evolved. They also added the idea of corners and free kicks for fouls into the game's rules.  
ENGLAND VS SCOTLAND RIVALRY
Scotland and England are set to face each other in the group stages of the European Championships – the latest chapter in the long-standing football rivalry between the Scots and the English.
Scotland and England played the first official international football match in 1872. The Scots XI took on the English XI at Hamilton Crescent, the home ground of the West of Scotland Cricket Club in Patrick, Glasgow. The match, which was watched by around 4000 people, finished in a 0-0 draw. Over the following 40 years, England competed in the British Home Championship solely with the other three Home Nations— Scotland, Wales, and Ireland.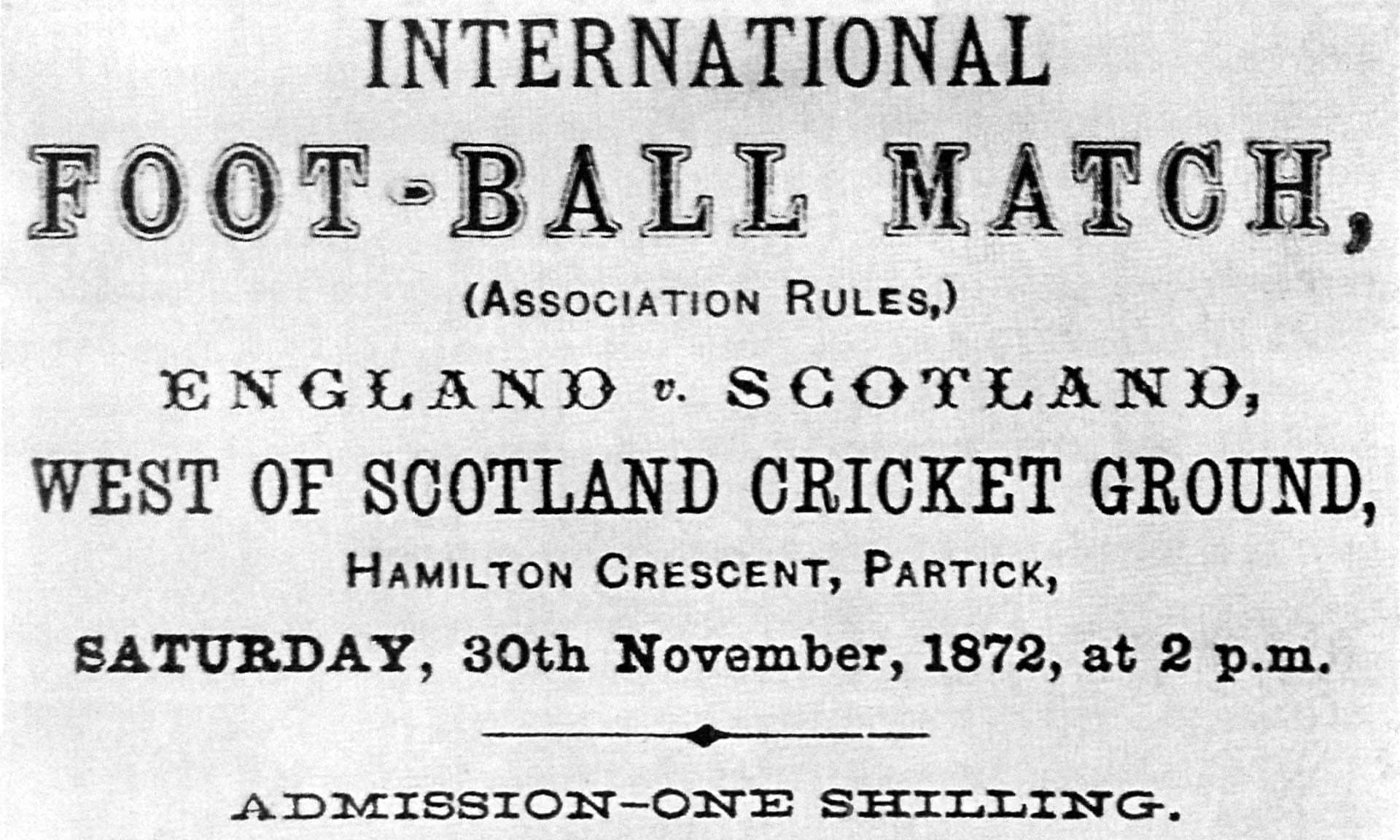 It is famously said that England invented football, but the Scots made it their passion and spread the game worldwide. During the 1870s, the ideologies on both sides of the border varied dramatically. Individualism was crucial to the playing culture in England, but in Scotland, the game combined individual dribbling with short passing moves. 
Scotland's love of football propelled them well ahead of the English during that time. Between 1872 and 1887, Scotland won 10 and lost only two of the 16 matches played against England. As a result of this domination, new countries that adopted the game turned to Scotland for guidance.  
However, Scotland has only won 12 of the 51 matches played between the two countries since World War II. Head to head, England holds the advantage: out of 114 matches played, England has won 48, Scotland has won 41, and 25 have ended in a tie.  
The heated rivalry has faded somewhat since the 1970s, particularly when the British Home Championship was abolished in 1984 after a century. Fixtures against international football powerhouses such as Germany and Argentina are now considered more vital for England ahead of the long-standing rivalry with Scotland. 
WALTER WINTERBOTTOM AND ALF RAMSEY
Walter Winterbottom went on to create a training programme that was the pride of the football world. He established a network that, via new standards, improved technique, and an ever-expanding network of coaches, expanded into schools, clubs, and associations throughout the nation. Although England's first manager, acclaimed for his tactical expertise, was permitted to justify his opinions, the squad was still picked by a committee.  
#OnThisDay in 2002 ex-@England coach Walter Winterbottom died. He took them to 4 #WorldCupshttps://t.co/vcAZJxiVl8 pic.twitter.com/pcOIqUWzoS

— FIFA World Cup (@FIFAWorldCup) February 16, 2016
England was one of the world's best teams. They scored ten goals against Portugal in Lisbon and then overcame the mighty Italians 4-0 in Turin, all thanks to the legendary attacking line that included Stanley Matthews, Stan Mortensen, Tommy Lawton, Wilf Mannion, and Tom Finney. They were considered one of the heavy favorites to win the 1950 World Cup in Brazil after not appearing in the first pre-WW II World Cups. 
However, a dark time ensued, as a string of humiliating losses forced Winterbottom to resign and was succeeded by Alf Ramsey in 1963. England became a juggernaut under Ramsey's leadership. They were the obvious favourites to win the 1966 World Cup, which they hosted. 
An England side boasting legendary players like Gordon Banks, Bobby Moore, and Bobby Charlton, all of whom were motivated to perform for Alf, won and held clean sheets against Uruguay, Mexico, France, and Argentina before defeating Eusebio's Portugal 2-1 in the semi-final.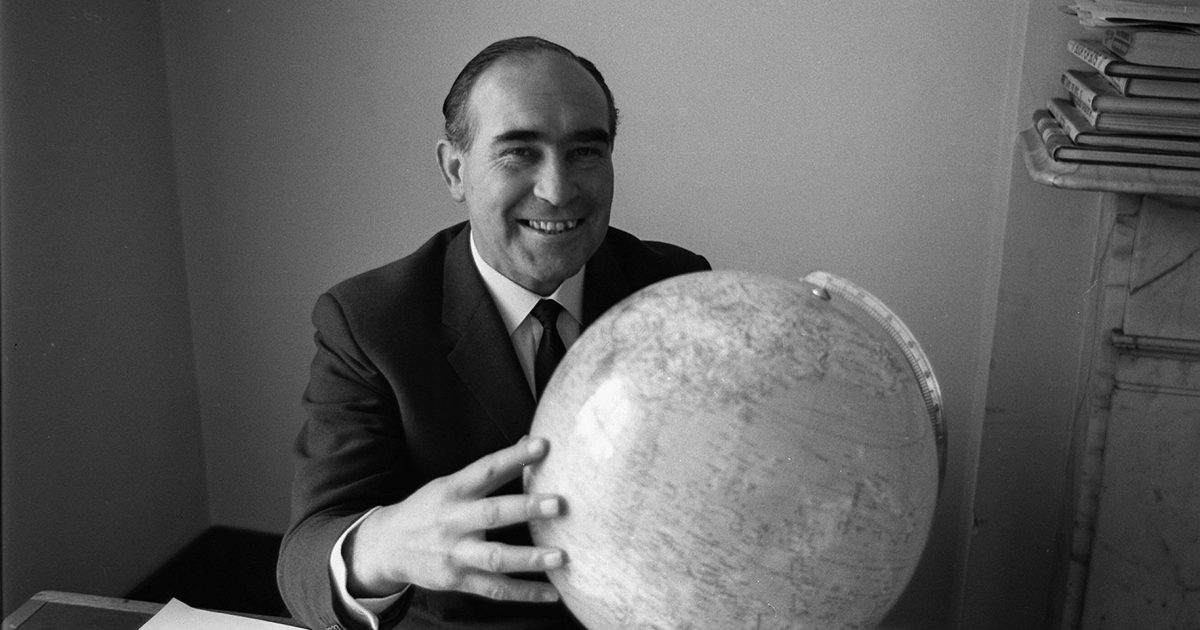 Ramsey, who earned 32 caps for his country as a player, predicted that England would be the World Champions after his hiring. And he proved it by guiding England to World Cup glory in the final, a 4–2 triumph over West Germany after a highly eventful game that went to extra-time, in which Geoff Hurst netted a hat-trick.  
🦁🦁🦁#OnThisDay in 1966, @England won the #WorldCup at Wembley 🏆 pic.twitter.com/64qIXC0I0p

— FIFA World Cup (@FIFAWorldCup) July 30, 2018
However, England has failed to win any silverware since then, and has consistently underperformed at major international tournaments despite the arrival and departure of world-class players.
THE FAILURE OF ENGLAND'S GOLDEN GENERATION
After winning the World Cup in 1966, England strived to replicate that extraordinary feat over the next few decades, but failure and heartbreak followed, from the 'Hand of God' to habitual losses on penalty kicks. 
Between 2001 and 2010, fans felt their nation would be able to end the slump. A set of players had risen to the occasion like no other. England appeared to boast some of the world's greatest players.  
With the likes of Beckham, Terry, Ferdinand, Scholes, Neville, Gerrard, Lampard, Owen, Cole, and Rooney, the England football team was littered with world-class stars who were doing extremely well in the Premier League as well as the Champions League.  
Sven-Göran Eriksson took over as England manager in 2002, and he guided the Three Lions to a quarter-final finish in the World Cup that year. Even with the onslaught of players at his fingertips, it was as far as he could guide them. He was chastised for his rather placid demeanour, failing to encourage his team from the sidelines. 
Steve McClaren was entrusted with ensuring England's qualification for Euro 2008. With the bulk of England's finest players set to reach their peak years, they recognised that this would be the Golden Generation's greatest chance. However, they were eliminated from the qualifying contention following a 3-2 defeat to Croatia, which was seen as a massive disgrace. A squad with such talented players should have no trouble qualifying, yet England did not. 
The ship was partly soothed when Fabio Capello entered and led England to the 2010 World Cup. England once again failed to deliver and live up to the absurdly high expectations, losing 4-1 to Germany in the Round of 16. Although that loss was overshadowed by the 'ghost goal' by Lampard which was disallowed.
📆 ON THIS DAY 10 YEARS AGO:

😤 One of the biggest injustices in footballer occurred as THAT Lampard goal was disallowed against Germany in the 2010 World Cup pic.twitter.com/nUwCV99KDb

— ODDSbible (@ODDSbible) June 27, 2020
The Golden Generation was unable to accomplish the goals that were set for them. The abundance of skill and talent on the roster was not put to good use since they did not live up to the expectations that were placed on them.
A NEW DAWN
After years of underperformance with stars on the team, 2018 was a shockingly excellent year.  The Three Lions made it to the World Cup semi-finals for the first time since 1980. After gaining the upper hand against Croatia, a 2-1 setback in extra time destroyed their chances of winning the title for the second time. 
🏴󠁧󠁢󠁥󠁮󠁧󠁿 @England's last two tournaments:

📆 2018 @FIFAWorldCup:

❌ Lost Semi Final
❌ Lost 3rd Place Play-Off
4️⃣ 4th Place Finish

📆 2019 @UEFAEURO Nations League:

❌ Lost Semi Final
✅ Won 3rd Place Play-Off on pens
3️⃣ 3rd Place Finish

🤷‍♂️ Progress under Southgate. pic.twitter.com/FES3PebL3M

— SPORF (@Sporf) June 9, 2019
Now with several of that team's players returning, and other bright prospects signing up for the first time, the foundations of a new "golden generation" are in place. 
There were four players under the age of 22 in the Three Lions squad that competed at the World Cup in 2018. There are now eight.  Such stats excite fans because a young squad implies promise and possibility, two aspects that, by definition, are thrilling. Youngsters have a fearlessness that energizes the spectators.
Incredibly honoured to win the @PFA Young Player of the Year award. There have been so many great young talents this year so it's a very special moment. Thanks to everyone for your support, especially the staff at @ManCity & my teammates as without you it wouldn't be possible 💙 pic.twitter.com/Chay8sRvon

— Phil Foden (@PhilFoden) June 6, 2021
The English national team is in excellent hands with players like Phil Foden, Mason Mount, Jadon Sancho, Jude Bellingham, and a bunch of other players with world-class potential. 
GARETH SOUTHGATE
Southgate is a trustworthy and well-liked leader. He's been in the athletes' shoes, understands what's going through their minds, and recognizes the variety of problems they're prone to incur. He's well poised to lead the squad, and he has the support of both players and fans — they trust in him because he's done it before.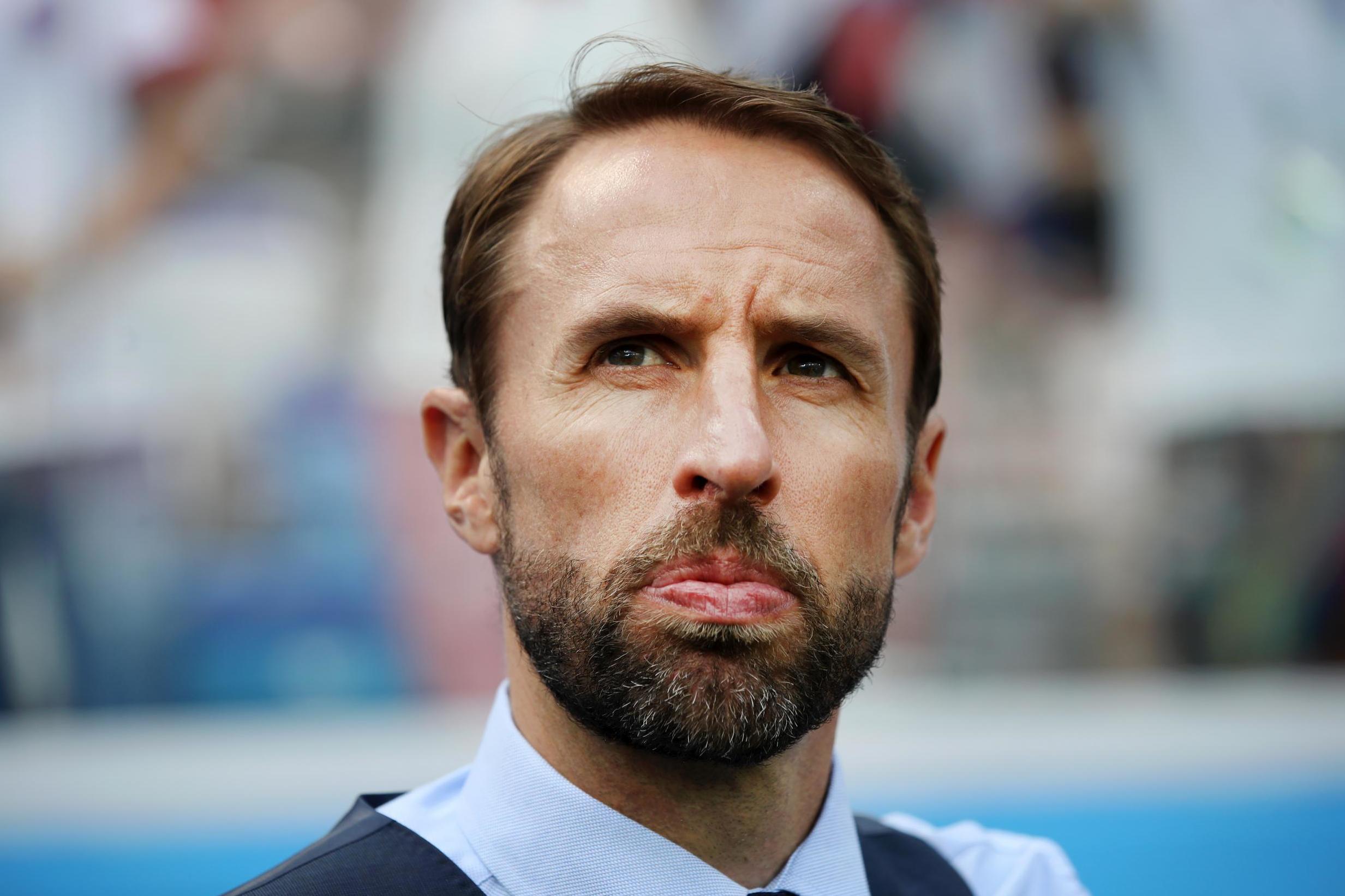 Gareth Southgate was an unexpected England manager when he took over in 2016. He has, however, shown to even the most dubious supporters that he is the smartest man in the room, utilising his first-hand expertise to assist and get the best out of his team. 
The main allegation leveled against England's manager is that he is endowed with a plethora of offensive qualities in his squad but employs too defensive a strategy to fully exploit it. To some extent, this may be correct. Southgate has never established himself as a cutting-edge offensive coach. 
Gareth Southgate represented the Three Lions across two European Championships, bearing the burden of that agonising penalty miss against Germany in 1996.

After uniting the country for the 2018 World Cup, the England boss is once more on a mission to bring it home this summer. pic.twitter.com/H60EntPRlU

— bet365 (@bet365) June 7, 2021
Southgate may be a conservative and defensive strategist, but now is not the time to complain, meddle with, or dismiss his techniques. This Englishman demands another challenge, and he will get it at the European Championship. 
HIS HEARFELT WORDS TO THE FOOTBALLING WORLD
Some fans continue to criticise the national team for kneeling, stressing the fact that BLM is a political movement, but the national team is extremely supportive of taking the knee and will do so at every game of the Euros.
"Our players are role models. And, beyond the confines of the pitch, we must recognise the impact they can have on society. We must give them the confidence to stand up for their teammates and the things that matter to them as people" wrote Southgate in a heartfelt open letter.
He goes on to recount in detail his formative experiences supporting England in major competitions and wondering why English football is so important to so many people. Why are so many people concerned? He concludes that pride is a significant role. The honour and pleasure of representing England.  But with that luxury comes a great deal of responsibility, and this was the crux of his message.
'I have never believed that we should just 𝑠𝑡𝑖𝑐𝑘 𝑡𝑜 𝑓𝑜𝑜𝑡𝑏𝑎𝑙𝑙.'

Ahead of Euro 2020, @GarethSouthgate pens a letter to England.https://t.co/NamN4MWQ6e

— Players' Tribune Football (@TPTFootball) June 8, 2021
"Social media has been a key resource in giving our players a platform and has been a positive tool in so many ways. In fact, I feel like this generation of England players is closer to the supporters than they have been for decades. Despite the polarisation we see in society, these lads are on the same wavelength as you on many issues."

"The last 18 months have put added pressure on everyone, I know. Venting that might have taken place while walking out of the stadium, or in the pub has been transferred online. I get that. However, there are things I will never understand.

"Why would you tag someone in on a conversation that is abusive? Why would you choose to insult somebody for something as ridiculous as the colour of their skin?

"Unfortunately for those people that engage in that kind of behaviour, I have some bad news. You're on the losing side. It's clear to me that we are heading for a much more tolerant and understanding society, and I know our lads will be a big part of that."
These words indicate that he is much more than just a manager. He emphasizes through his words that it is much more than football.
ENGLAND'S FATE
England's football squad is no longer damaged in the same manner it was before 2018.The golden age of the mid-2000s was never allowed to forget its tournament disappointments, but the current batch hasn't experienced any. Even falling to Croatia in the semi-finals was not regarded in the same light. The young guns are just getting started.
England has finally found a happy medium between skill development and keeping the players psychologically fit, and they must capitalize on that this summer.