Will he or won't he? This question is pondering the brian of every Tottenham hotspurs fan. Of course, it is Harry Kane, England's golden boy they're pondering about. Kane has been involved in the biggest transfer saga in the Premier League. If not for a certain Lionel Messi, this could've been the story of this transfer window. As spectacular as it may sound, his brother and agent Charlie Kane finds himself in the sudden limelight trying to broker the biggest move in British football.
https://www.instagram.com/p/B_cxS_aHLNq/?hl=en
Harry Kane, one of the best if not the best striker in the world wants to leave Tottenham but is unable to do it. The English striker has been sensational for Tottenham and developed into the player he is today. But a failure to win trophies is pushing him to the limit in North London. In an attempt to win some silverware in his career, he set his heart on a move away.
The defending champions Manchester City are in search of a striker and Kane's availability meant a match made in heaven. But cruelly this match wouldn't go forward smoothly as the harsh reality of finances struck. Harry Kane is represented by the CK66 firm which is headed by his elder brother Charlie Kane. Through negotiations between both the clubs and the agent and the player, it was found that City are well short of Tottenhams evaluation of Harry Kane. The absence of a real release clause makes the move all the more difficult.
EXCL. Manchester City are not giving up on Harry Kane deal. Man City board preparing a new bid for €150m – if Spurs stance will change 🔵🏴󠁧󠁢󠁥󠁮󠁧󠁿 #MCFC

Tottenham have not received any new proposal for Kane yet, and want to keep him – Man City strategy is to be ready… and wait #THFC pic.twitter.com/XoUwTU3QmL

— Fabrizio Romano (@FabrizioRomano) August 12, 2021
This led to a lot of doubts about the capability of the player's agent. Now Charlie Kane must act deal with this situation tactfully to ensure the best for his younger brother.
WHO IS CHARLIE KANE?
Charlie Kane is a businessman and the owner of the sports management business CK 66 Ltd. He is well known as the elder brother of England superstar Harry Kane. Charlie is of Irish ancestry through his father Patrick Kane. The family with roots in Galway, Ireland have moved to England and ever since hold British nationality.
The Kanes made it big when Harry turned into a professional footballer. Harry Kane joined Tottenham as a boy and waited for his chance to shine. The family skyrocketed to prominence with Kane's success and it gave Charlie a new platform to build on.
https://www.instagram.com/p/B_h7xwon8sa/?hl=en
Charlie set up CK 66 Ltd to manage professional football players. It is believed that his father Patrick is also a part of the organization. According to their official website, CK66 claim, they are experts in contracts, commercial, financial and legal, media and lifestyle. They also have global brands like Nike and McDonald's listed as partners. In fact for all the grandeur, Harry Kane, Charlies younger brother is the only professional represented by the firm.
https://www.instagram.com/p/CRhKBCchp-v/?hl=en
Recently, Charlie got married to his best friend and soul mate Hannah Kane. This marriage comes after a long period of friendship and dating between the two sweethearts.
AN AMATEUR MOVE?
Kane's prominence meant he needed to be represented in negotiations by someone trusted. Instead of choosing super agents, he chose his family. Charlie Kane under the banner of CK66 was at the table when Harry negotiated his contract with Spurs. It is for this deed, he has been criticized by few segments of Tottenham supporters. The relative lack of experience of Charlie has hurt his brother in the longer run. Even Charlie himself is in the thick of it due to the contract he negotiated.
What does the greatest #PremierLeague goalscorer of all time think of the Harry Kane saga?

"It was madness for Harry Kane to sign a six year contract."

But Alan Shearer was in a similar situation at Blackburn…

Watch the match here 📺 https://t.co/mKOVdWGgqj#OptusSport pic.twitter.com/OY7AyRrl68

— Optus Sport (@OptusSport) August 15, 2021
Tottenham Hotspur were headed in the right direction under Mauricio Pochettino. The Argentine tactician built his squad around Harry Kane as they finished runners up in the league recently and were regular top four contenders. The promise of a better future prompted Kane to sign a better contract with the Lilywhites. During this time, Charlie and Harry acted emotionally and novice instead of practically as they played into the club's hands without an eye on the future.
A six-year contract was signed way back in 2018 that takes it to 2024. Fast forward a Champions League final and a pandemic and we are still stuck in 2021 with more than three years remaining on the contract. The contract was written so poorly that it didn't even have a release clause. But all Charlie achieved was getting a mythical gentlemanly agreement with Daniel Levy to let Harry leave when the right offer arrives.
https://twitter.com/FootTheBall/status/1422142966215413764
This left Harry Kane with no cards left to play when City arrived with an offer. Levy, a stern businessman, prioritizes bonds instead of verbal agreements and stood firm with Kane's £150 million valuations. To force a move, Kane tried skipping training sessions to no good effect. Charlie's lack of experience led him to this crossroad.
WHO ARE THE OTHERS?
With three years on Kane's contract and no release clause, Tottenham are in no hurry to sell him in a cut-price deal. Harry Kane, unfortunately, got trapped in this saga leading to doubts over the appointment of his brother Charlie as his agent. In recent years, players appointing their families to represent them has become a common sight.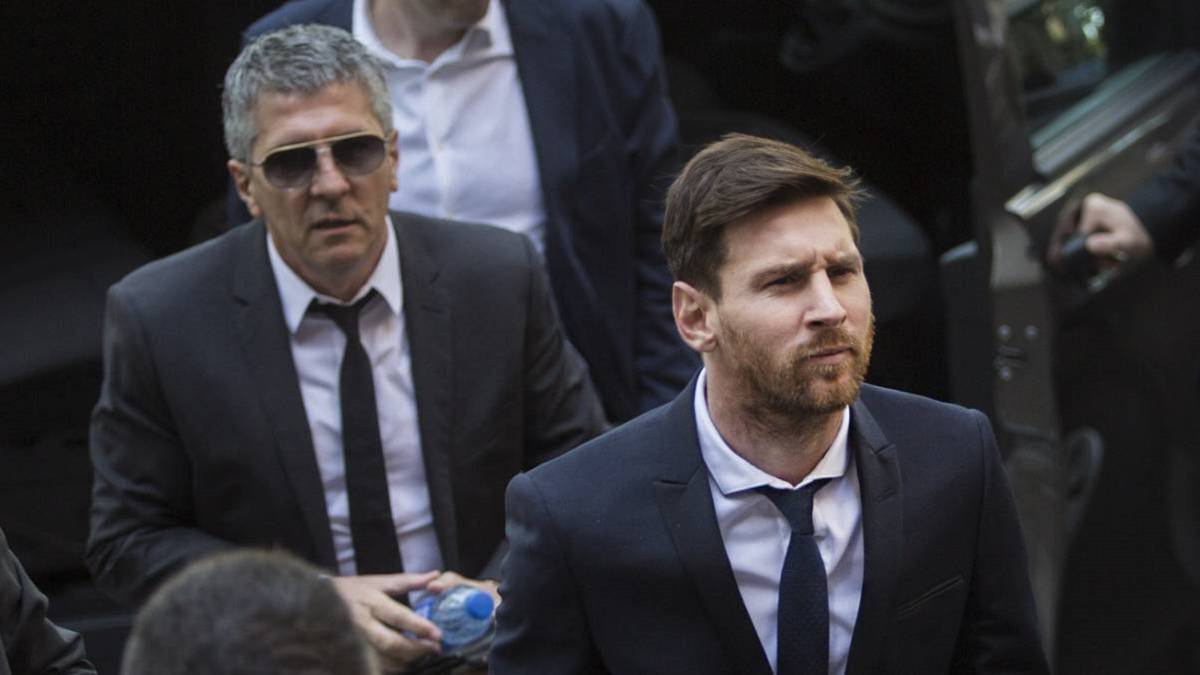 Thanks to the relaxations made by FIFA in 2015, it just takes proper citizenship and a clean criminal record to become agents known as intermediates. Hence many top players like Lionel Messi, Neymar Jr, Kylian Mbappe chose their families to take care of the negotiations. This often results in confusion as they lack the experience or proper knowledge at the negotiation table to demand what they want from the clubs.
Perhaps, the Kane saga would let the players realise the importance of having proper agents or superagents. Superagents like Mino Raiola, Jorge Mendes and Kia Joorabochian are demanding in nature and go to any extent to get what their client wants. But even this has a disadvantage as agents often tend to inflate the market to fill their own pockets.
A judicious and cautious approach may be needed in the negotiation process. Kevin de Bruyne employed a revolutionary technique by representing himself at the table. He hired an analytics firm to see his worth at Manchester City and negotiated on its basis before signing a new contract. This method may be the way going forward for the players.