If one were, to sum up, Gareth Southgate's England, a Harry Kane penalty and a Harry Maguire set-piece goal on either side of a goal conceded due to a defensive error would do the job, as was the case at Wembley. England made it three wins out of three in their 2022 World Cup Qualifying campaign with a 2-1 victory over Poland last Wednesday but the latest wasn't a pretty one.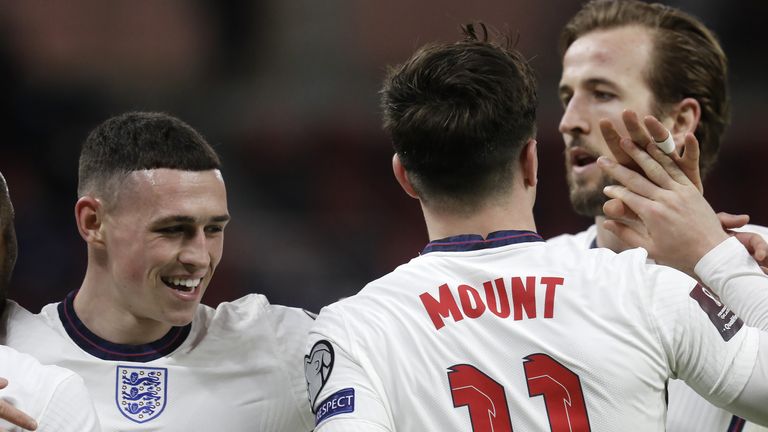 For his detractors, the performance was stale and the win lucky. For his supporters, it was professional and deserved. Despite the good form, Southgate continues to be a polarising figure, just like every England manager before him.
THE DOUBLE PIVOT

The double-pivot ahead of the defence, irrespective of whether it is a back three or a back four, has come to typify the safety-first approach and lack of ambition to play like Guardiola's Barcelona. It is Declan Rice and Kalvin Phillips who currently patrol that area in the absence of the injured Jordan Henderson. James Ward-Prowse, Eric Dier and Jude Bellingham have all played in that position in recent months showing that the system is fixed, the personnel variable.
Here's how your #ThreeLions line up for tonight's #WCQ against Poland! 👊 pic.twitter.com/NbJXPalzIh

— England (@England) March 31, 2021
ATTACKING OPTIONS
England have a plethora of attacking talents – their best squad since the Golden Generation of the 2000s – which makes the handbrake on approach more antagonizing. Phil Foden, Mason Mount, Jack Grealish and James Maddison are all aesthetically pleasing, technically gifted players but to suggest that all of them can be fitted into the line-up or perhaps even the squad somehow is to ignore the shortcomings of the aforementioned Golden Generation.
🏴󠁧󠁢󠁥󠁮󠁧󠁿 Which @England stars would you take to #EURO2020❓

𝗔) Jack Grealish
𝗕) Mason Mount
𝗖) Phil Foden
𝗗) James Maddison pic.twitter.com/1tLeDfBiQn

— UEFA Nations League (@EURO2024) February 17, 2021
HISTORICAL TREND

England fans would do well to remember that their only trophy to date, the 1966 World Cup under Sir Alf Ramsey, was won with a defensive approach and the gung-ho decision to play just Steven Gerrard and Frank Lampard in midfield with Paul Scholes on the left brought them nothing but disappointment.
"There's always been that talk of the Golden Generation failing but we don't look too much into that as players. We know we've got quality and we have enough to beat any team in the world. It's just about on the day. Can we perform?" Declan Rice #eng https://t.co/wx3e8eLTUb

— Henry Winter (@henrywinter) March 31, 2021
The general trend in international tournaments has been in favour of teams with strong defences. France won the World Cup playing on the break, Germany's success was heavily dependent on the performance of Manuel Neuer, and Spain, for all their flair, were the lowest scoring winners in World Cup history. These signs bode well for England and Southgate's route to success should be to stick to his guns and back the system.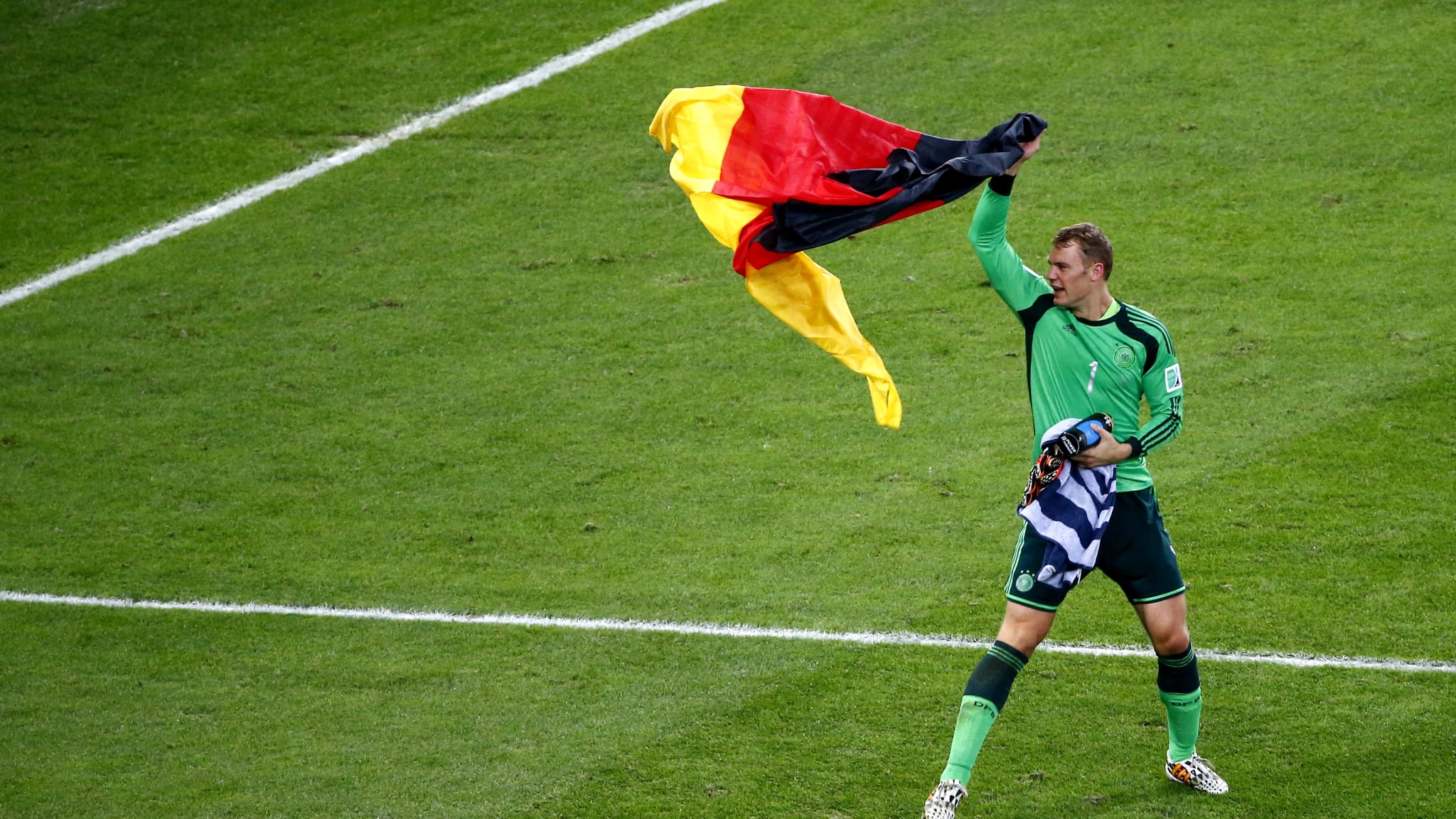 DEFENSIVE ISSUES

Southgate has correctly identified that the issues in his squad are not one of attacking flair but that of defensive instability. John Stones' error can be passed off as a one-off but nearly all of his defensive options have a tendency of making such gaffes.
It is a decision made more out of common sense than tactical nous to shore up on your weaker areas but football fans and pundits alike, as general practice, tend to avoid common sense.
CONSISTENT SYSTEMIC SELECTION
Southgate has built an England squad that plays systemic football which has proven to be successful at a respectable level. The selection of the more physically dominant Dominic Calvert-Lewin and Ollie Watkins over Patrick Bamford shows a dedication to the system. The former two are stylistically more similar to Kane than Bamford and thus, there is consistency in tactics even if Kane has to miss out.
#AVFC striker Ollie Watkins on for his England debut in place of Dominic Calvert-Lewin pic.twitter.com/J6sncl1sDT

— Simon Peach (@SimonPeach) March 25, 2021
Similarly, Kyle Walker and Kieran Trippier are correctly preferred over the more mercurial Trent Alexander-Arnold. The Liverpool right back's strengths lie attackingly and in delivering exceptional crosses but England's system does not necessitate either and thus, he has fallen down the pecking order.
The injury to Joe Gomez and Stones' good form for Manchester City this season has made the decision of Maguire's partner simple for Southgate. England have a squad as stable as any going into this summer's Euros with the only real starting spot in contention being that of the goalkeeper.
FLEXIBILITY
Moving beyond stability, the current England squad has shown considerable flexibility as well to adapt to the game situation. Sterling, Rashford and Sancho threaten with pace on the counter while any of the quartet of creative midfielders at the England manager's disposal can unlock a low block defence.
EURO FAVOURITES?

It is a function of occupying the infamous 'toughest job in world football' that you get unwarranted criticism and Southgate surely understands that. With Spain and Germany stumbling, Portugal depending on an aging Ronaldo, and Italy still rebuilding, the current English side (along with France) are as safe a bet as any to lift the trophy come July 12.