Isco was Bernabeu's sweetheart in the build-up to the 2017 Champions League final after scoring the game-winning away goal against Atletico Madrid in the semi-finals. Fast forward to today, and he is once again stealing the headlines, this time regarding transfer rumors rather than his football.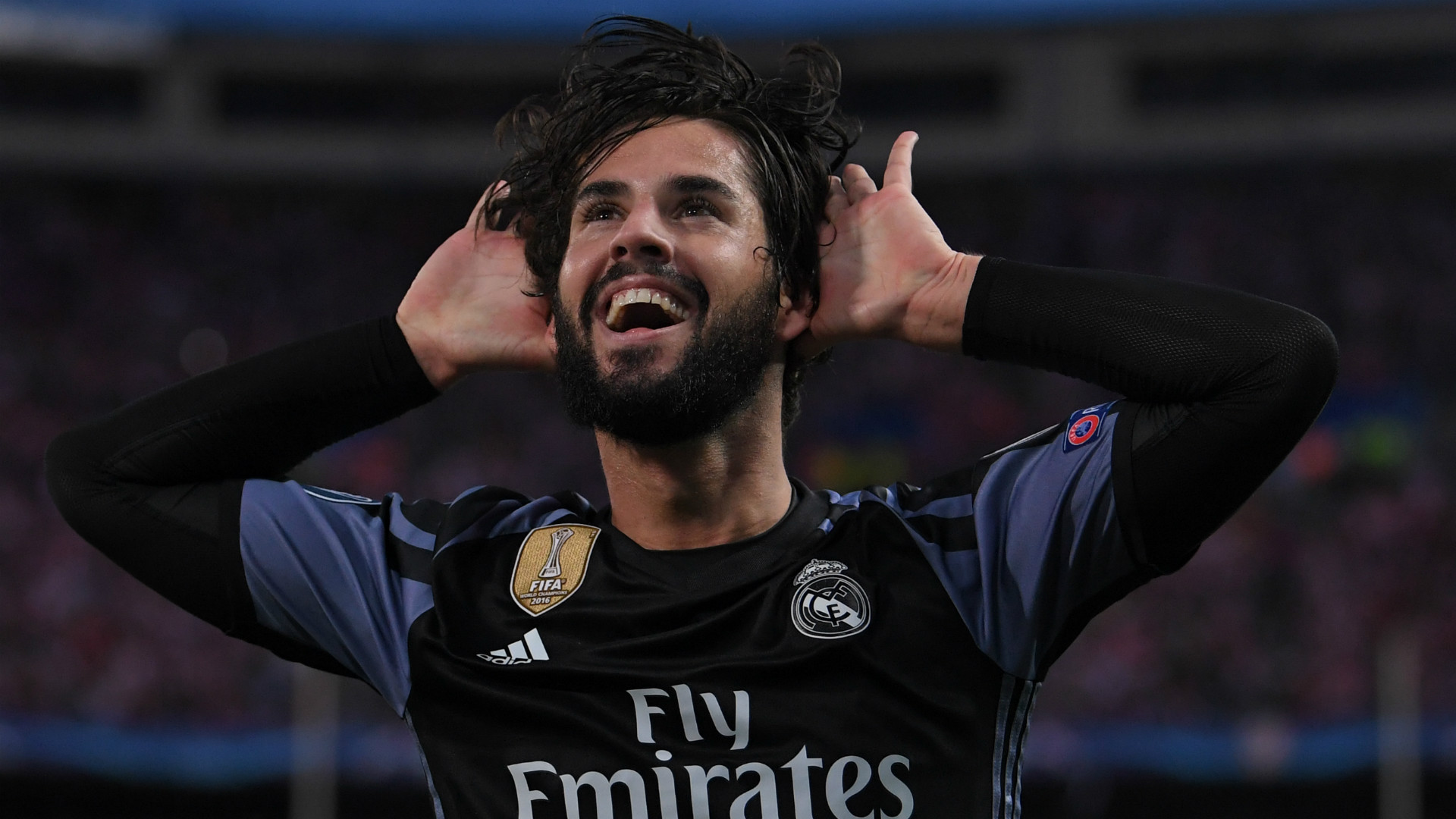 While he is a player Ancelotti would surely cherish to have in his squad, given their history, but it feels understandable that the club would be looking to part ways with him now. His current contract expires next year, and while one could argue that the gamble of keeping him and then assessing how his next season goes before making a decision is a risk worth taking, rumors say that there's a wish within the board to part ways with him this summer.
🥳 Happy birthday, Isco! #UCL | #HBD | @isco_alarcon pic.twitter.com/d4vgac5a6J

— UEFA Champions League (@ChampionsLeague) April 21, 2020
As  wonderful as he has been during his time with the Los Blancos, this seems like the right time to cash in on him. His previous three seasons have been lackluster in comparison to the standards he's set for himself, and it would be appropriate to help both the rebuilding process and prevent impeding the progression of Martin Odegaard and Sergio Arribas. And of course, giving his career a fresh start.
LANDING AT THE EMIRATES
The highly-anticipated wish transformed into a reality for Madristas as Martin Odegaard returned to Bernabeu after 6 months in Gunners' outfit. He has returned to Real Madrid, under Ancelotti this time and is part of the 'untouchables' this summer, while reports in recent weeks claimed he could be on the market. 
Odegaard's loan spell with Arsenal expired, leaving Arteta without a quality playmaker in his squad. Now, with Arsenal rumored to be considering a move for the 29-year-old, he can certainly fill that void.  
Isco may not be the same player with the same physical conditioning, but the phrase "class is permanent" has never been an overused cliché. He can still handle the pressure efficiently, perform wonderfully in tight spaces, and produce something out of nothing in the middle of the park. He still possesses excellent passing skills, which compliments his creativity and adds to his aesthetics. 
Edu masterclass incoming? 🤔https://t.co/h5leQe11z0

— Arsenal FC News (@ArsenalFC_fl) July 11, 2021
Isco may lack consistency and physicality for the time being, but a larger role with regular playing time, which he will undoubtedly receive under Arteta, can break down all those roadblocks for the Spaniard. Of course, if he signs for them, he will miss out on Champions League football next season, but Isco has the talent to propel the Gunners to greater heights.  
TAKE HIS TALENTS TO SPURS 
If not Arsenal, their North London rivals might rope Isco in. Spurs are keeping an eye on the Spaniard's situation at Real Madrid and may make a move for him in the days ahead. Although, they have an edge over their rivals as they were able to qualify for the first Europa Conference League.
Since new manager Nuno Espirito Santo is aiming to bring inventiveness and creativity to his roster, Isco might well be the individual to resurrect Spurs' ailing midfield. After everything is said and done, the Spaniard would be a solid addition to his squad. He would provide elegance and a dynamic flair to any starting XI since he is known for his exceptional creativity. 
Although they were fascinated by the idea of the midfielder in Spurs' colors a few years back, the thought of acquiring him was always put on hold owing to the exorbitant transfer price Real Madrid asked for him.    
🇪🇸 @realmadrid's creative midfielder @isco_alarcon has found opportunities hard to come by at the Galacticos and has attracted the attention of both North London giants @Arsenal and @SpursOfficial who are monitoring his situation closely. 👀https://t.co/aZDmp4kzZA

— ESPN Asia (@ESPNAsia) July 11, 2021
This time, though, things are quite different; Isco is not the same player, which has significantly reduced his worth, and the fact that he is approaching the final year of his Los Blancos' contract, it might work wonderfully for Spurs. 
TRAIN TO ROSSONERI 
Although Isco is enthralled by the idea of taking his talents to the Premier League, a move to Italy is still very much a possibility. And one of the Italian candidates hoping to get his signatures are AC Milan. The Rossoneri are without a number 10 after Hakan Calhanoglu opted to switch the color of his jersey and sign for Internacional a few days back.
📹 | I M HAKAN

Many worlds, two colours ⚫🔵
Welcome, @hakanc10!#IMHakan #IMInter #WelcomeHakanpic.twitter.com/mBTBDCP3F5

— Inter 🏆🇮🇹 (@Inter_en) July 9, 2021
Since then, there has been a sense of urgency around San Siro as Milan seeks a replacement for the midfielder. And in this regard, Isco looks to be their answer, an everlasting desire in the San Siro headquarters that has never been as near to touch as it is now.  
Would he do well in Serie A? 👀https://t.co/KZEelRcKFa

— MARCA in English (@MARCAinENGLISH) July 6, 2021
Also, as evidenced by the activities surrounding Brahim Diaz or Theo Hernandez, the relations between the two parties are excellent, which would simplify the negotiation. Stefano Pioli feels that the departure of a player like Calhanoglu, who served as an orchestrator in the resurrection of a Milan team that has returned to the Champions League after years, creates a void that can certainly be filled by Isco. 
🤔 #Napoli #Isco #RealMadrid pic.twitter.com/0R67SRf9Ht

— Giacomo Iacobellis (@giaco_iaco) July 11, 2021
If not Milan, Napoli are considered to be the other Italian contenders for his signature, as their official Twitter account raised some eyebrows on Sunday evening, just an hour before Italy's Euro 2020 final against England. "Isco – search with Google," said their tweet, which was quickly removed.
WHAT'S THE BEST DESTINATION FOR ISCO?
Isco has been in desperate need of a change of scenery for quite some time, and it is anticipated that this will become a reality in the coming weeks. With all of these clubs vying for the Spaniard's signature, it's safe to assume he'd play an important role in each of them.
The 29-year-old has the talent and class to flourish in the Premier League and fulfil his desire to play in England with Arsenal or Tottenham Hotspur, however if he joins either of them, he would miss out on Champions League football next season.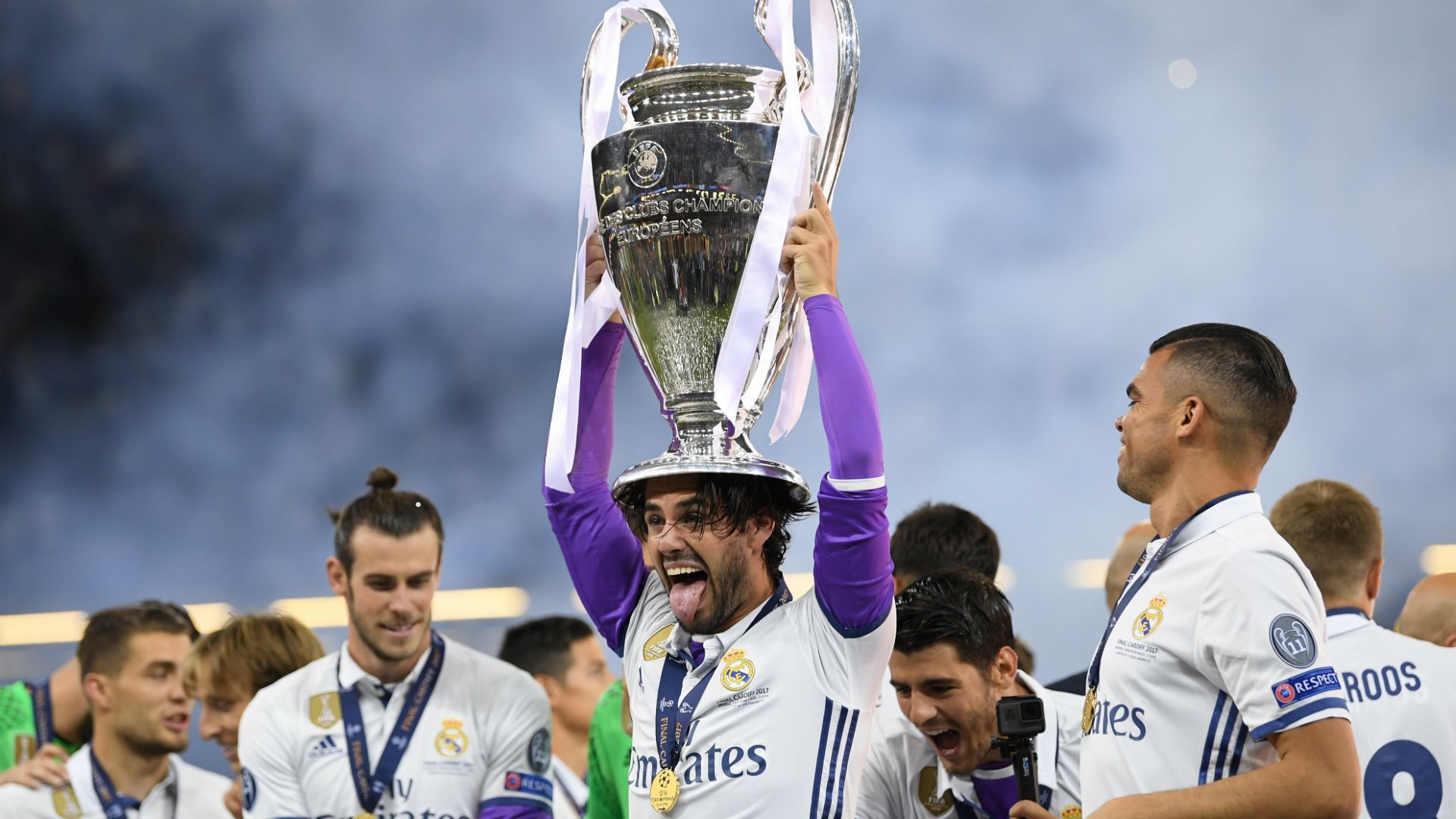 With Milan, who are on the upswing under Pioli, he will see Champions League action as well as the opportunity to contend for the Serie A title, since they finished as the runners-up last season. However, if he chooses to take his talents to San Siro, he will have to give up his dream of playing in the Premier League.
It's too early to say where the Spanish international should move because all of these sides will offer him plenty, but whichever club he chooses, he'll have a golden opportunity to rejuvenate himself.