Pep Guardiola took over as manager of Manchester City in 2016 after successful stints as manager of Barcelona and Bayern Munich. The Spaniard has won three Premier League crowns, an FA Cup, and four League Cups in five seasons with the Citizens. In Addition to that, he also won the Premier League Manager of the Season award. 
Pep had the opportunity to add to his City total of silverwares by capturing the most coveted trophy in club football, but fate had other plans. Man City were defeated by Chelsea in the UEFA Champions League final, allowing The Blues to capture their second Champions League title in history.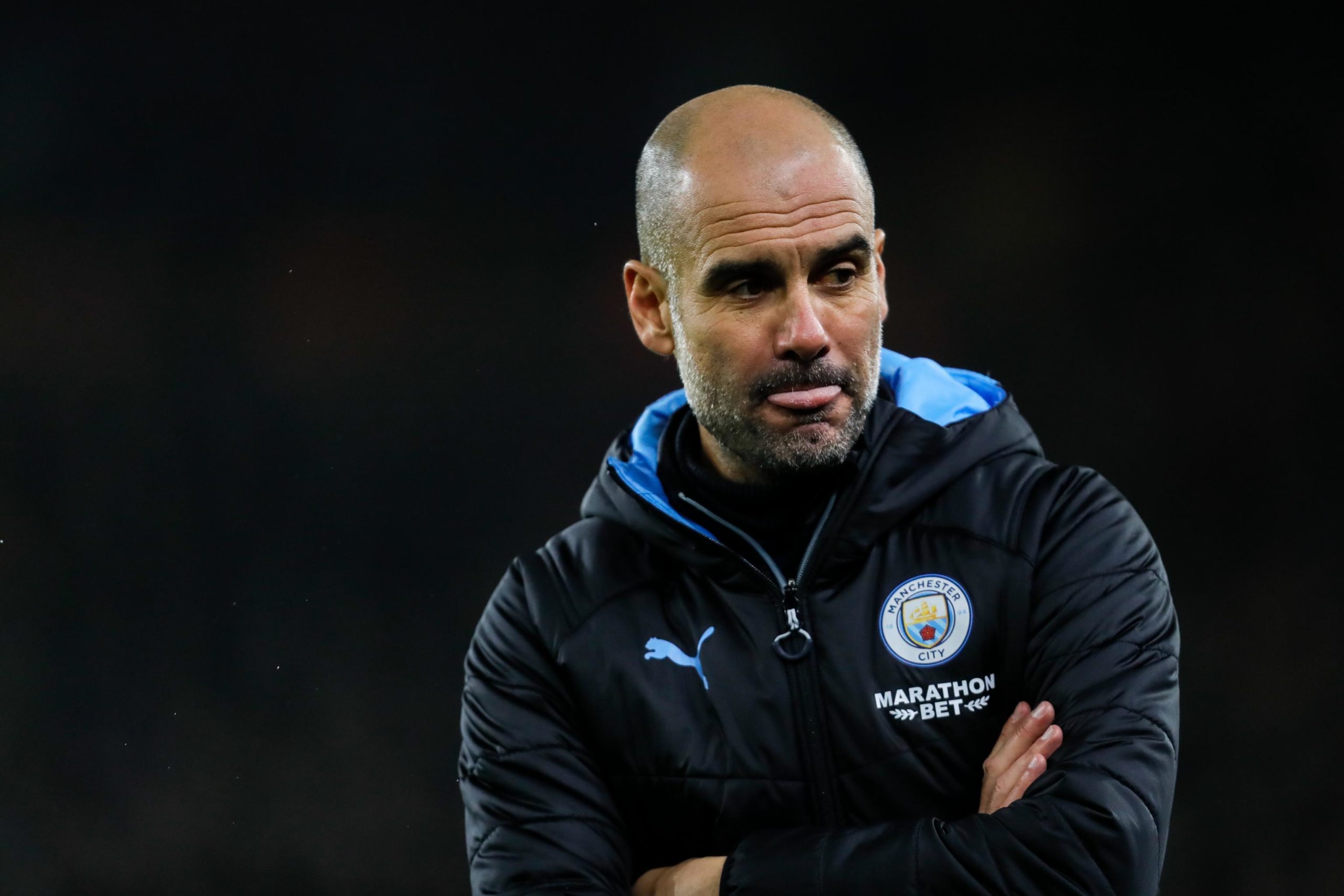 Pep Guardiola has stated that he intends to remain at Manchester City in the long term since the club "gives the manager everything he needs," literally everything. FootTheBall examines the situation at Etihad and discusses why, despite his stated eagerness to stay, it's probably the time for Pep and City to split ways. 
BROKE THE BANK
As Manchester City has taught, money cannot buy happiness, but crying in a Porsche is far more comfortable than crying on a bicycle. 
City had set their sights on conquering Europe since Sheikh Mansour's big-money takeover at the Etihad Stadium, and came within a whisker of accomplishing so. The Premier League winners were defeated 1-0 by Chelsea, failing to penetrate the Blues' defence as Kai Havertz sneaked in with a first-half winner.  
The Citizens believed that Pep's presence would be the missing piece of the jigsaw that would allow them to win the Champions League, and have spent their riches to help him achieve the common goal. City ownership can't be faulted for not doing all in their power to help the renowned manager with the big-money additions of Ruben Dias, Riyad Mahrez, Aymeric Laporte, and a slew of other players.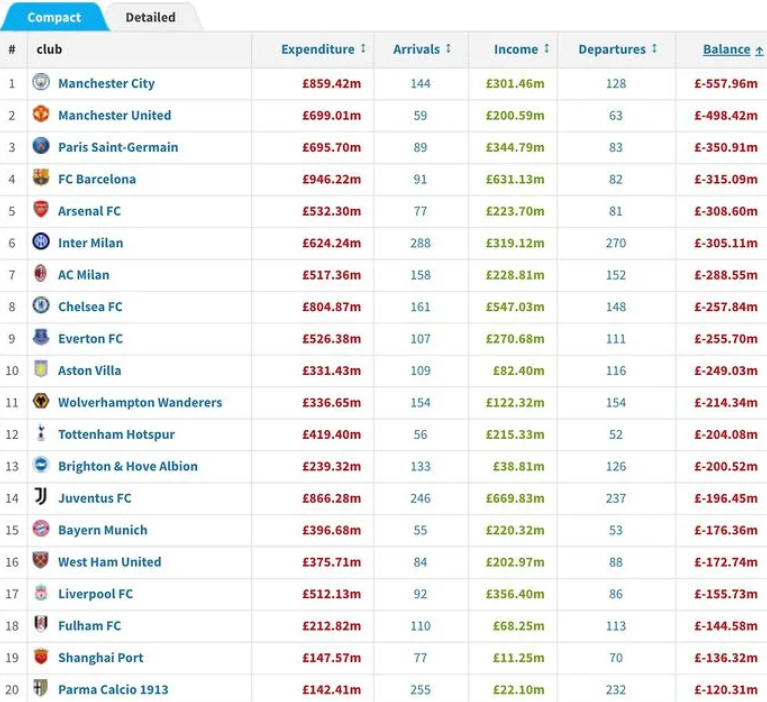 Since Guardiola took over as manager in 2016, Manchester City has had the highest net expenditure of any football team in the world, at a whopping £557.96 million. It's for the same reason that Guardiola has become a laughingstock among so many rival fans, he has been unable to deliver the most desired prize to the Etihad despite multiple mega-money moves. 
LEAVING BEHIND TWO MAJOR CLUBS
Pep Guardiola has been the orchestrator behind the dominance of two major clubs in Europe. At Barcelona, Johan Cruyff was an inspiration, Pep Guardiola is precipitation. In 2008, Joan Laporta chose the inexperienced Pep Guardiola over the decorated Jose Mourinho. But it did wonders, as in four short years, Pep Guardiola became the most successful manager in the history of Barcelona, winning a record 14 trophies. Most notably, he rose to prominence as the finest exemplar of a perfectionist style known as positional play.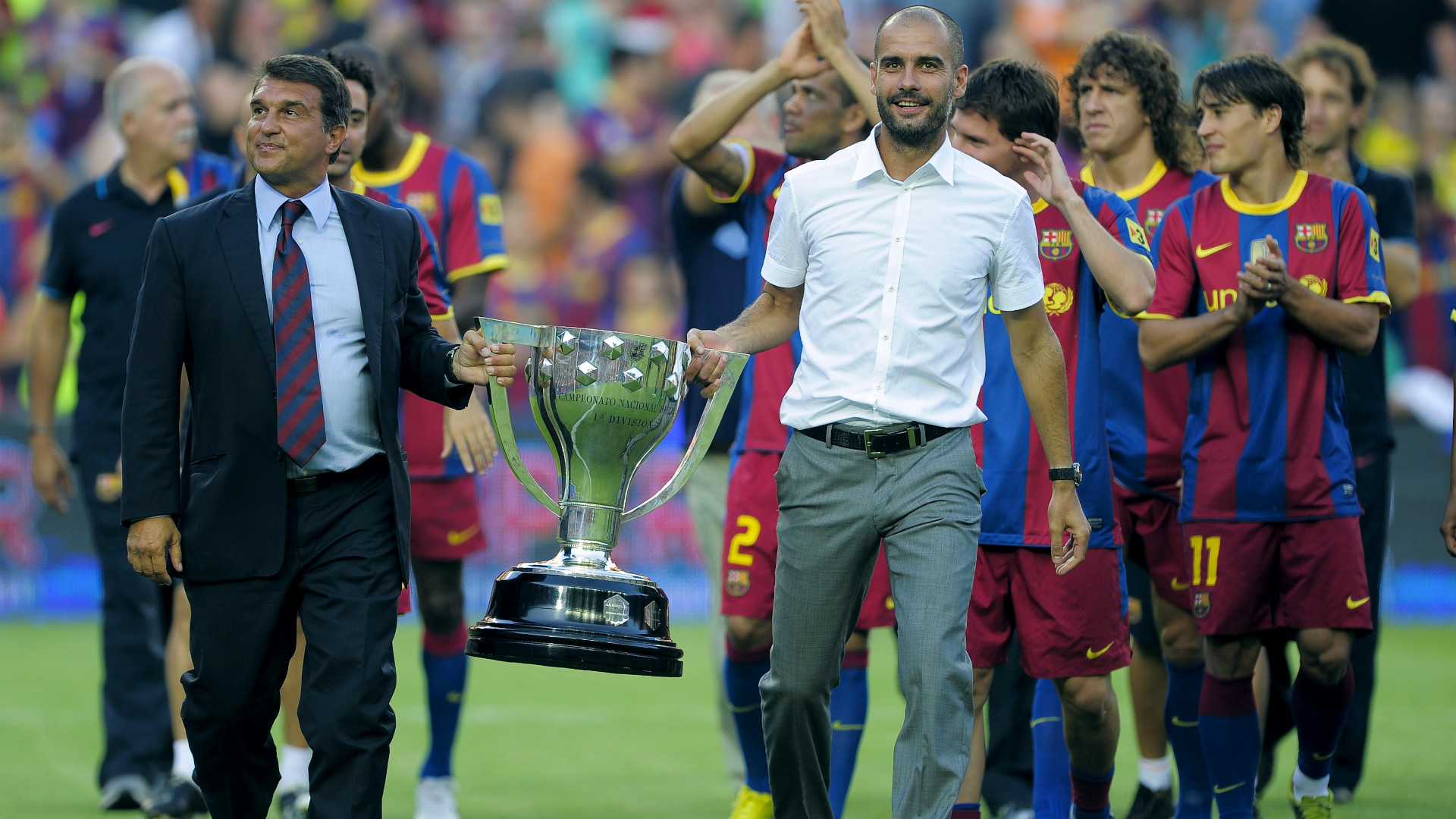 To everyone's surprise, Pep moved on from Barca. Pep Guardiola cited mental fatigue as the reason for quitting the Catalan giants at the end of a highly successful four-year term, looking for a new challenge and found it at the Allianz Arena. 
To say that his time at Bayern was unsuccessful would be a mistake, he has transformed the players and the footballing culture in Bavaria. From players like Thiago Alcantara to Joshua Kimmich, who are two of the finest players of our generation today, blossomed under the guidance of Pep. He guided them to three Bundesliga titles and two domestic titles. But couldn't win the Champions Leagues.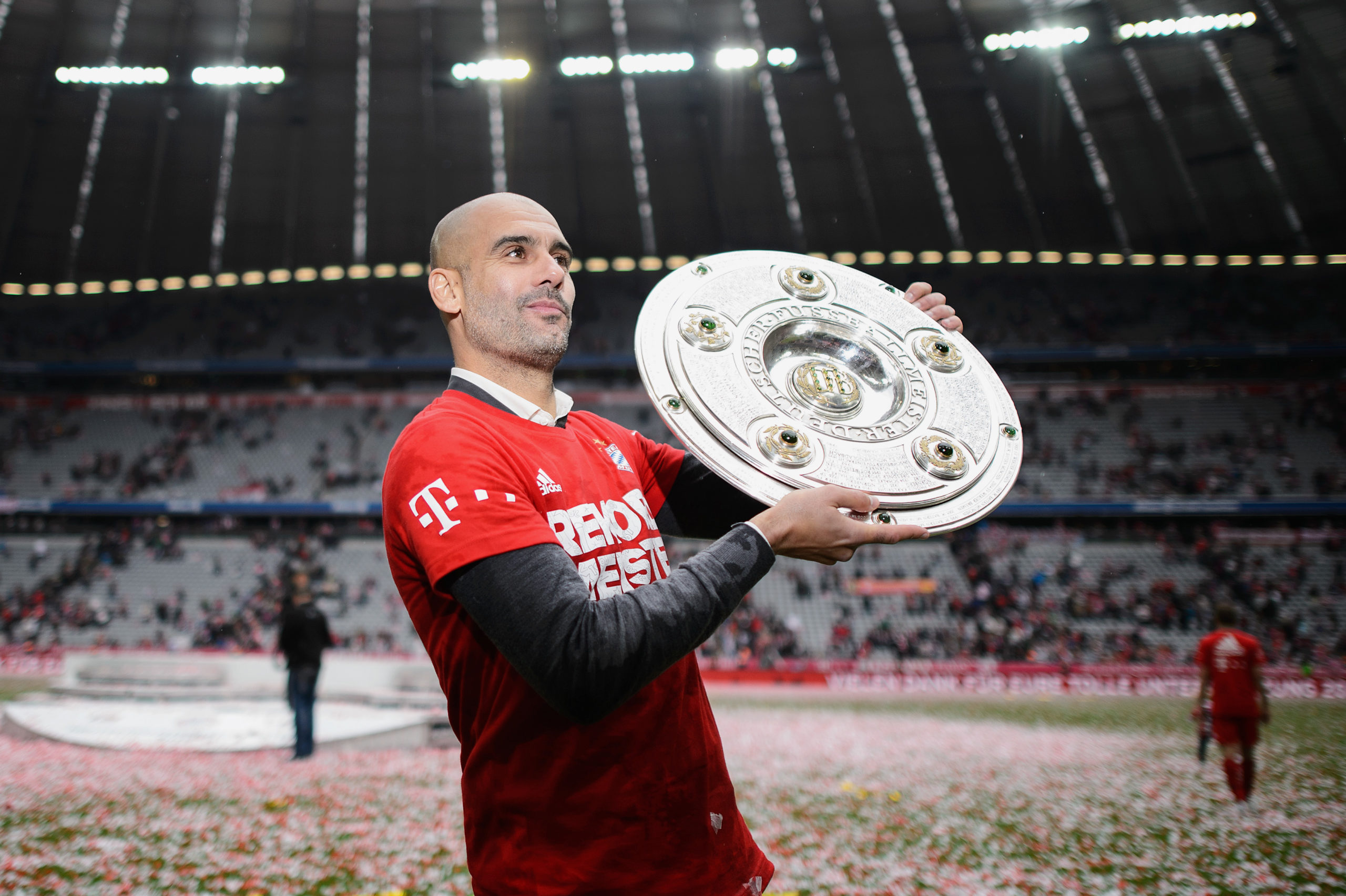 The objective of Pep's appointment was to replace Heynckes and build a team that could dominate Europe for the foreseeable future. He laid the foundations for it, but couldn't capitalise on his own genius and left Bayern in 2016 after only three years to join The Citizens in Manchester. 
He wanted a new challenge, he wanted to manage in the Premier League. Also, Pep got the chance to work with his former colleagues at Barcelona, with Begiristain and Soriano running the show at board level at the Etihad.
Reasons were simple: With City, he had money, a terrific youth programme to look into, and a good foundation with players like De Bruyne, Sterling, and Aguero. But despite the years of supremacy in England, Pep's City couldn't replicate that in Europe. 5 years in, it is already the most time Guardiola has spent at any of his clubs.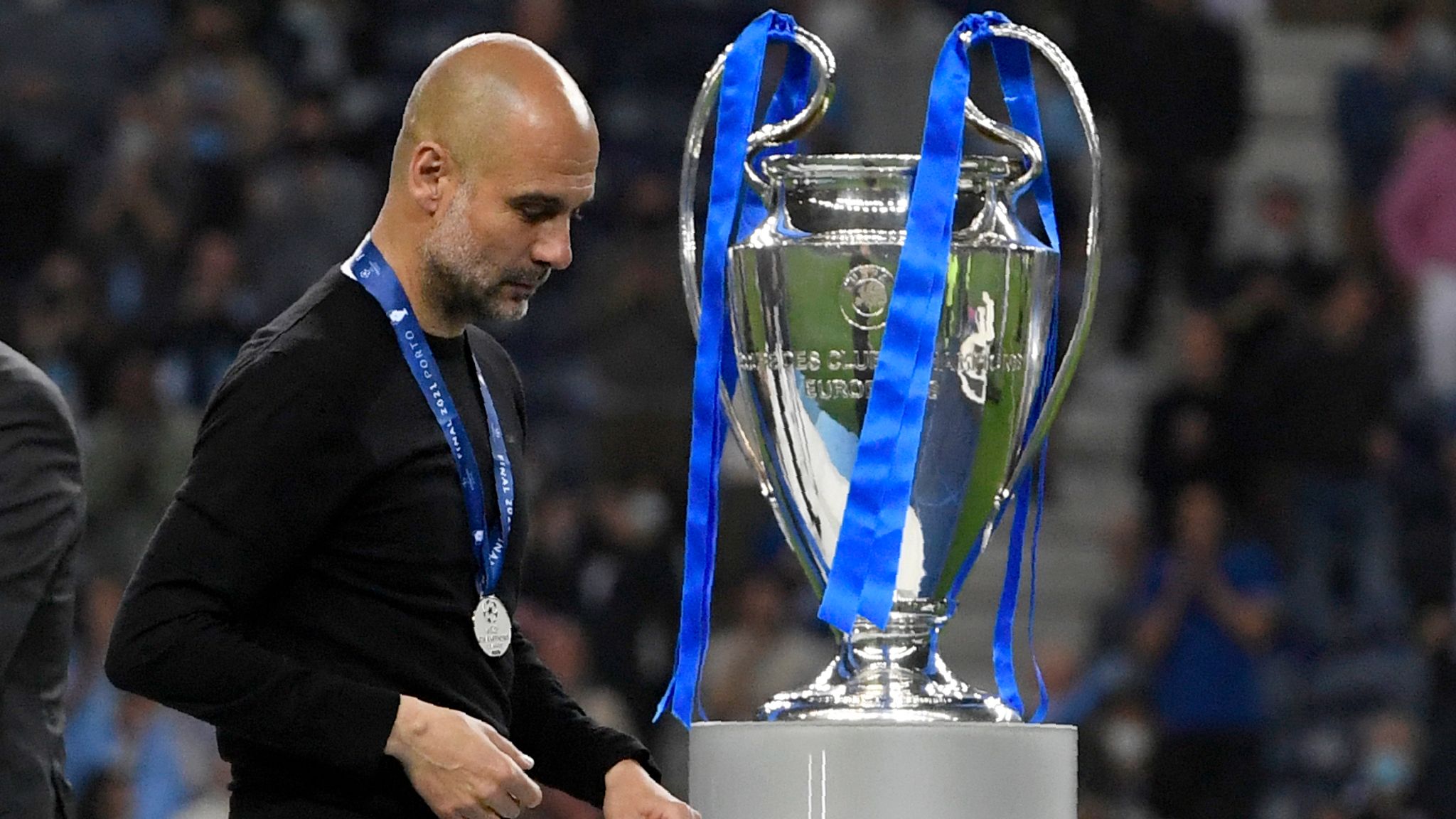 Of course, the results are there; with three Premier League titles in five years, City has dominated the league in recent years. However, winning the Holy Grail of Europe is the English club's top priority, which they have not been able to achieve. 
HAS HE DONE ENOUGH?
To be completely fair and respecting the legendary status and genius of Pep Guardiola, he hasn't achieved much more in terms of silverware than previous City managers.
City has been deadly, winning three league titles in four years at a time when competition for the top division crown is at its pinnacle. But, given the vast sums of money in the City board's coffers, that was achievable even without Guardiola. 
Winning the Champions League is where it is seen as a jinx for The Citizens. Five years of exhausting efforts have culminated in one round of 16 elimination, three quarter-final exits, and a runners-up medal, which many would consider to be a significant underachievement by City and Pep.
Whether we blame it on bad luck, underperformance, or Pep's overthinking in marquee knockout clashes, City have been underwhelming considering the talent and depth in their squad, and that too in the hands of a grandmaster like Pep. 
PEP 💬 I did the best in the selection. Against Lyon like it was against PSG, Dortmund, I tried the selection the best to win the game. The players know it, I think Gundogan played good, we were exceptional. pic.twitter.com/j5IgcsAtfv

— Manchester City (@ManCity) May 29, 2021
Manchester City is a well-oiled tactical machine. Pep is without a doubt one of the brightest minds in football history. He looks for cracks and then devises the best ways to exploit them. Of course, they don't always work, as shown in the Champions League final: no one ever wins indefinitely. However, if they end in defeats, it is not the fault of Guardiola's deep reasoning, which has made him so successful. Instead, it's possible that the planned approach was faulty for that scenario, or that Chelsea handled it exceptionally effectively.
CONCLUSION
They might win the Champions League in the coming years with Pep at the helm of the Etihad, but the question is when and what will Pep do next? And how much further is the board willing to loosen the purse strings given that the team's talent has reached a plateau and they can't improve it any further?
Pep Guardiola recently said he is planning on staying at Manchester City for the long term because the club "gives the manager everything he needs". But, despite their claim that they have complete faith in him, how much more is the club ready to offer him in order to improve their prospects of winning the Champions League?
Nevertheless, Pep has two years left in his contract and will for sure be staying put at Manchester City for now. But more expenditure from them, followed by more failed Champions League campaigns in the future, will certainly add gasoline to the flames of claims that Guardiola and City are better off apart.