With the summer transfer market underway in full swing across Europe, teams are working feverishly to sign/sell players. Agents of said players, meanwhile, are making sure their clients get the best deals with a slew of clauses- whether it be an upgrade on an existing contract or a new deal elsewhere.
There have already been some important transfers with PSG signing FOUR top-class international players, Manchester United finally roping in Jadon Sancho and of course, Barcelona's slew of free agent acquisitions. As the negotiations continue in full swing, FootTheBall brings the terms and 'clauses' that will come in very handy in this pivotal time.
RELEASE CLAUSE
One of the most common clauses. This clause is inserted into a player's contract to ensure the parent club gets good value for him in the future. Any club that wants to buy the said player can do so by activating this clause if the parent club refuses to negotiate. Once activated, the player will be free to discuss future terms with the new club.
IT'S OFFICIAL!

PSG have paid Neymar's buyout clause of 222 million euros. pic.twitter.com/GO7pQTwZbM

— FOX Soccer (@FOXSoccer) August 3, 2017
Furthermore, it does not depend on the number of years the original contract runs for as the clause can be used during any transfer window. This clause was most memorably used in recent times by PSG with their signing of Neymar. The French club paid the €222 million release clause to Barcelona which has remained the highest transfer fee paid for a player in history.
BUY-OUT CLAUSE
Much like the release clause, this is another instrument that helps clubs keep their star players for a long time. One key difference between the two clauses is that the buy-out clause is mandatory in Spain. Thus, players of Barcelona and Real Madrid are the ones who have these terms in their contracts.
After Paris Saint-Germain caught Barcelona off guard in the summer of 2017 by paying Neymar Jr's 222-million-euro release clause, the Catalan club have vowed to never let something similar happen again.

The team currently would cost 4.5 billion euros. [marca] pic.twitter.com/KpcpKKdzTR

— Barça Universal (@BarcaUniversal) March 1, 2019
Generally, the figure of this clause is much higher than the market value of the player to ensure no easy transfers occur. This forces buying teams to negotiate on the player's actual value. Cristiano Ronaldo was said to have a buy-out clause of €1 billion while Lionel Messi's previous contract had €700 million.
Cristiano Ronaldo has a €1billion release clause in his Real Madrid contract. Wages would be around £400,000-a-week. (Source: @SkyKaveh) pic.twitter.com/RQD8WJOxsn

— Transfer News Live (@DeadlineDayLive) June 16, 2017
More recently, Martin Braithwaite had his buy-out clause set at 300 million which is a way more than what he would actually fetch.
FIRST OPTION CLAUSE
A little used clause nowadays but one that nonetheless helps the parent club. It is put in a contract during the selling of a player from one team to another. If the new club then receives an offer for that player some time in the future and with the clause present, they have to inform the club from which they acquired him in the first place.
✅ | OFFICIAL | Monchu will be a Granada CF player from the 2021/22 season. FC Barcelona will receive 50% of any future sale by the Andalusian club and also reserve the right of first refusal and a buy back option for the Mallorcan midfielder. pic.twitter.com/K3kICAxqAC

— BarçaTimes (@BarcaTimes) July 16, 2021
The original parent club can then choose to match the offer of the newest club and thus, it is left to the player to make his choice. Most of the time, it requires two same bids to arrive with some key difference in order to entice the players. This can be particularly useful when selling a young player who the club feels will develop into a top prospect elsewhere and works much like the "restricted free agency" clause in use in the NBA, with the key difference being that the player is not obligated to go to the club which has the first option.
BUY-BACK CLAUSE
One of the more important clauses being used heavily. This is a shrewd addition to a contract intended to benefit the selling club during a transfer. A fixed price is set at which a player can be bought by the selling club in the future. It helps in keeping the price of purchase set even if the market value of the player rises during his spell away.
🚨 Official

Brahim Díaz is heading back to Milan 🔴⚫

The Italians have reached an agreement with Real Madrid for a two-year loan deal.

According to @FabrizioRomano, Milan have an option to buy included in the deal, with Madrid retaining a buy-back clause.#LLL
🧡🇪🇸⚽️ pic.twitter.com/Iysv8lLol5

— La Liga Lowdown 🧡🇪🇸⚽️ (@LaLigaLowdown) July 19, 2021
Furthermore, this clause also helps the player to gain more game time at a different club which might not have come by staying right now. The buy-back clause keeps the power of repurchase in the hands of the parent club who can use it after a definite time. This can be time-dependent too. For example, the clause can expire after a set period agreed between the two parties.
PERCENTAGE OF NEXT SALE CLAUSE
Another very widely used clause that is most often linked with upcoming talents. When a player goes from one club to another, the seller can include this in the contract which will have an impact on the next sale. If the new club moves on the player, the originally agreed-upon percentage of that transfer fee will be given to the club from where he came.
Arsenal will receive around £250,000 when former academy player Donyell Malen completes his £25million transfer to Borussia Dortmund from PSV https://t.co/9qTiK9Qwzh

— Chris Wheatley (@ChrisWheatley_) July 23, 2021
This is done when a youth player or teenager cannot break into the senior squad and has to search for other opportunities. If the club thinks that this particular player has a lot of potential for development and will fetch a good amount of money, they can use this clause to make sure that they benefit in the future too.
LOAN WITH OBLIGATION TO BUY
A straightforward concept that is one of the most commonly seen terms. When a player goes out on a loan, negotiations can see this clause being inserted. What it basically states is that the club which is taking the player on loan will have to buy the player outright after the expiry of the loan period.
Tottenham are set to sign Pierluigi Gollini from Atalanta as new goalkeeper, confirmed and here we go! ⚪️🇮🇹 #THFC

Details: loan until 2022 + option to extend the loan until 2023 + buy option for Spurs [€15m].

Buy option could become obligation in case of some targets achieved.

— Fabrizio Romano (@FabrizioRomano) July 19, 2021
The price for this purchase is already set during the setting up of the loan deal which becomes the transfer fee. The converse of this is the "loan without obligation to buy" clause. This works in pretty much the same manner as the previous concept without the necessary buying.
The transfer fee is still hashed out during loan discussions but it is up to the club which is taking the player whether they want to exercise this right or not. If they decline, the player returns to the parent club at the end of the loan.
AGENT'S FEES/COMMISSION
An increasingly common phenomenon in the world of powerful agents of players nowadays. Names like Mino Raiola, Jonathan Barnett, Jorge Mendes and others often hold clubs hostage due to their increasingly monetary demands in order to let their players sign. Raiola has been notorious for asking for a commission from his clients' potential future clubs.
This is what Haaland's father and Mino Raiola ask for the signing of Erling Haaland 😮https://t.co/sm8s8oKuXi

— SPORTbible (@sportbible) April 4, 2021
Gianluigi Donnarumma, who started his professional career with AC Milan was let go for free after Raiola demanded exorbitant fees. It was the same with Erling Haaland, when Raiola and Haaland's father met with Barcelona and Real Madrid. According to reports, they both demanded 20 million Euros each on top of the player's transfer fee. With the costs of getting the top players rising every year, there is no doubt that deals with agents are sometimes a very unsavoury part of this whole process.
PERFORMANCE INDUCED BONUSES AND ADD-ONS
Incentives such as these can be found in any contract of modern times. Along with a player's transfer fee and agent fees, some more money is included which will be paid by the club if certain conditions are met in the future. These can range from the minimum number of games played, goals scored, winning trophies, escaping relegation and the like.
The Bundesliga champions will pay an initial fee of £44.7m, with a series of performance and trophy-related add ons…💰

— Sky Sports Premier League (@SkySportsPL) June 30, 2020
The amount is to be paid when a condition is fulfilled, added during the negotiations over the original fee only. Furthermore, this clause is not restricted to the player getting money only. The selling club can also put in their own terms from which they can profit if certain conditions are met.
This can often raise some uncomfortable moments. For example, Barcelona were said to be hesitant in playing Phillipe Coutinho too much this year so that they can avoid paying €5m to Liverpool for appearance-related bonuses.
✍️ @IvanRakitic is going back to @SevillaFC!

😳 He signs from @FCBarcelona for a reported initial €1.5m, with up to €9m in performance related add-ons!

💸 Absolute BARGAIN! pic.twitter.com/n3PrqVrzh7

— SPORF (@Sporf) September 1, 2020
Now that the basics of clauses are finished of what all one can encounter while following transfer news, there are also some quirky and unique clauses in player contracts. Clubs have been known to add these 'one-of-a-kind' clauses in certain players'' contracts. We take a look at five bizarre clauses that were actually put in place.
THE 'ANTI-BARCA' CLAUSE
When Barcelona signed Phillipe Coutinho from Liverpool for 142 million pounds in January 2018, it was something of a deja vu. The Blaugrana had similarly signed Luis Suarez in 2014 who went on to become a supreme player in Spain. To prevent such happenings in the future, Liverpool sporting director Michael Edwards while adding other clauses chose to include this.
The anti-Barca clause included in Coutinho deal https://t.co/HaVjTe8TyE

— SPORT English (@Sport_EN) November 25, 2020
It was reported that the clause meant if Barcelona were to buy another Liverpool player in between 2018 and 2020, they would have to pay an additional €100m along with the player's transfer fee. This was done in order to make sure that the Reds' best players like Sadio Mane, Mo Salah, and others remain safeguarded from Barcelona's advances.
THE 'NO-BITING' CLAUSE
Though it was always rejected by former Barcelona president Josip Bartomeu, this particular clause is something a lot of reports insisted that Luis Suarez's contract had at Camp Nou.
Barcelona will sign Luis Suárez – but only if he signs a no biting clause in his contract. (Source: Daily Mirror) pic.twitter.com/X8DfxanqjA

— Transfer News Live (@DeadlineDayLive) June 30, 2014
Joining the Spanish giants while serving a four-month ban for biting Giorgio Chiellini at the 2014 World Cup, Barcelona were reported to have included this clause in order to prevent such misdemeanours in the future. Indeed, that had been the third instance of Suarez biting an opponent on the pitch. FIFA's punishment of the player was said to be a key reason in Barcelona including this very specific clause in the contract of the Uruguayan.
THE 'FRIENDS' CLAUSE
Neymar's transfer to Barcelona from Santos in 2013 was mired in all sorts of controversies. There were allegations of bribery to the player's father and tax fraud associated with it. Nevertheless, the Brazilian was a big hit at Camp Nou and led them to many titles during a golden period of the club's success.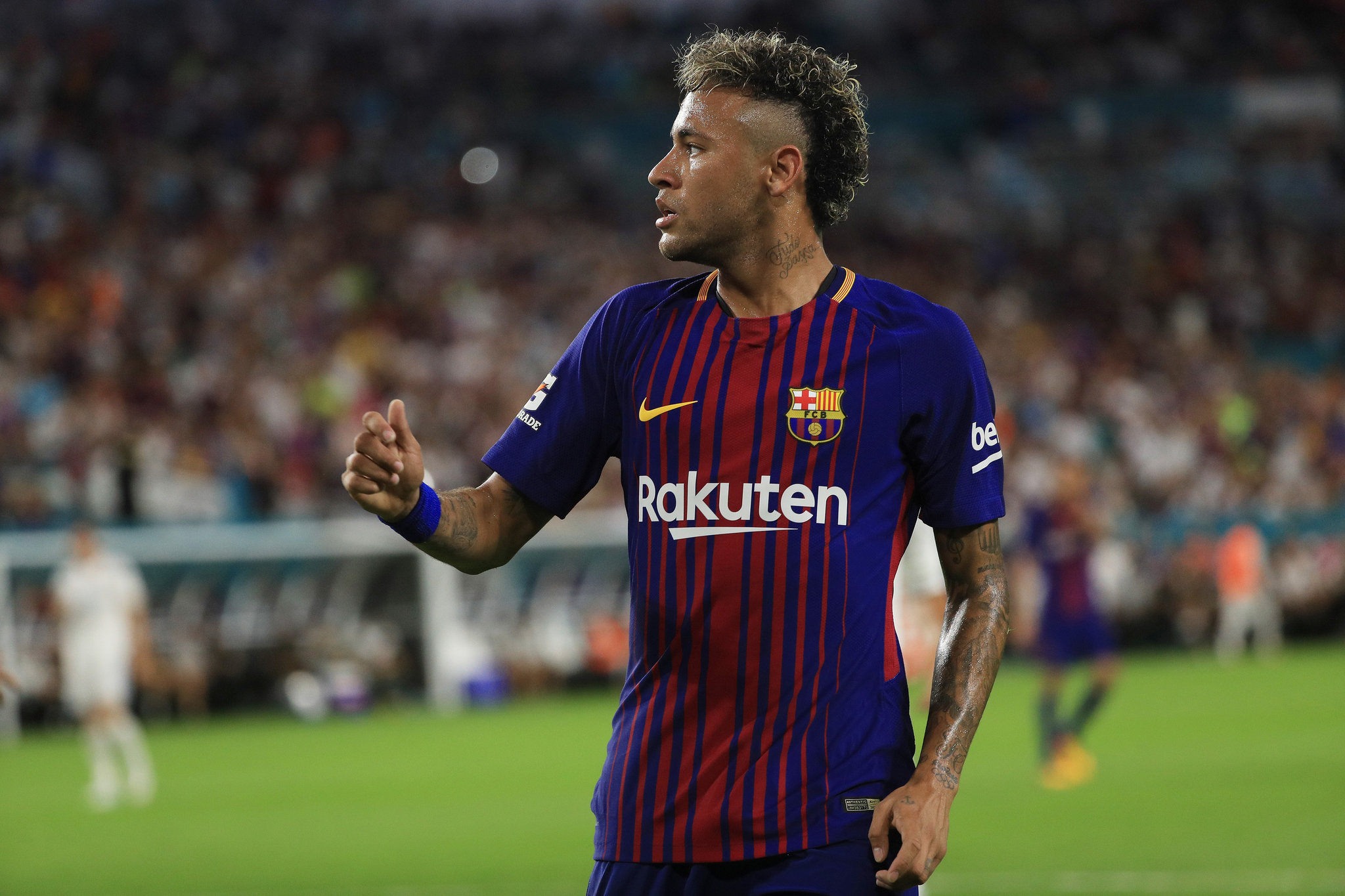 However, what is most interesting for our purposes is one clause that his contract at Camp Nou had. It was reported that Barcelona had agreed to allow friends of Neymar to visit him every two months in Spain. The most astonishing thing around all of this is the trips were to be entirely paid for by the Blaugrana. That is some dedication shown by the club in order to keep the player happy.
THE 'GOOD BEHAVIOUR' CLAUSE
Mario Balotelli's time with Liverpool was a disaster for all involved. The mercurial Italian was rarely at his best and it was considered one of the poorest transfer decisions by former manager Brendan Rodgers. The Reds knew of the baggage that came with Balotelli, like his incidents of spitting at opponents, violent conduct, et al and decided to include this very sensible clause.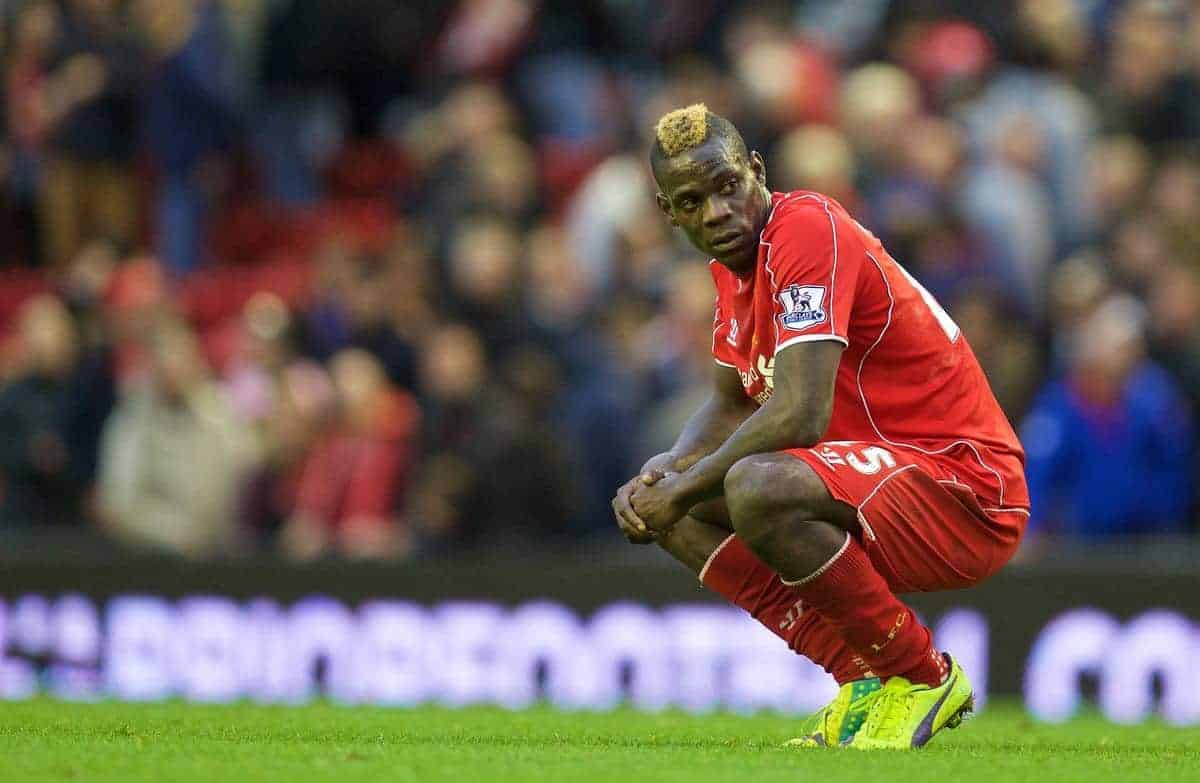 It stated that Balotelli would receive €1.2m at the end of every season if he did not get sent off on three or more occasions. This provision appears to have been inserted keeping in mind how Balotelli is prone to erratic behaviour at times and to not let Liverpool fall in trouble due to his antics.
THE 'NIGHT OUT' CLAUSE
Brazilian legend Ronaldinho is well-known for his affinity for partying and visits to nightclubs on a regular basis. This love of his also found a place officially in the player's contract during his move to Flamengo. Ronaldinho left AC Milan in 2011 to move back to his home country and reports indicate that he made the club put in a "nightclub clause" which allowed him two night-outs for enjoying and partying every week.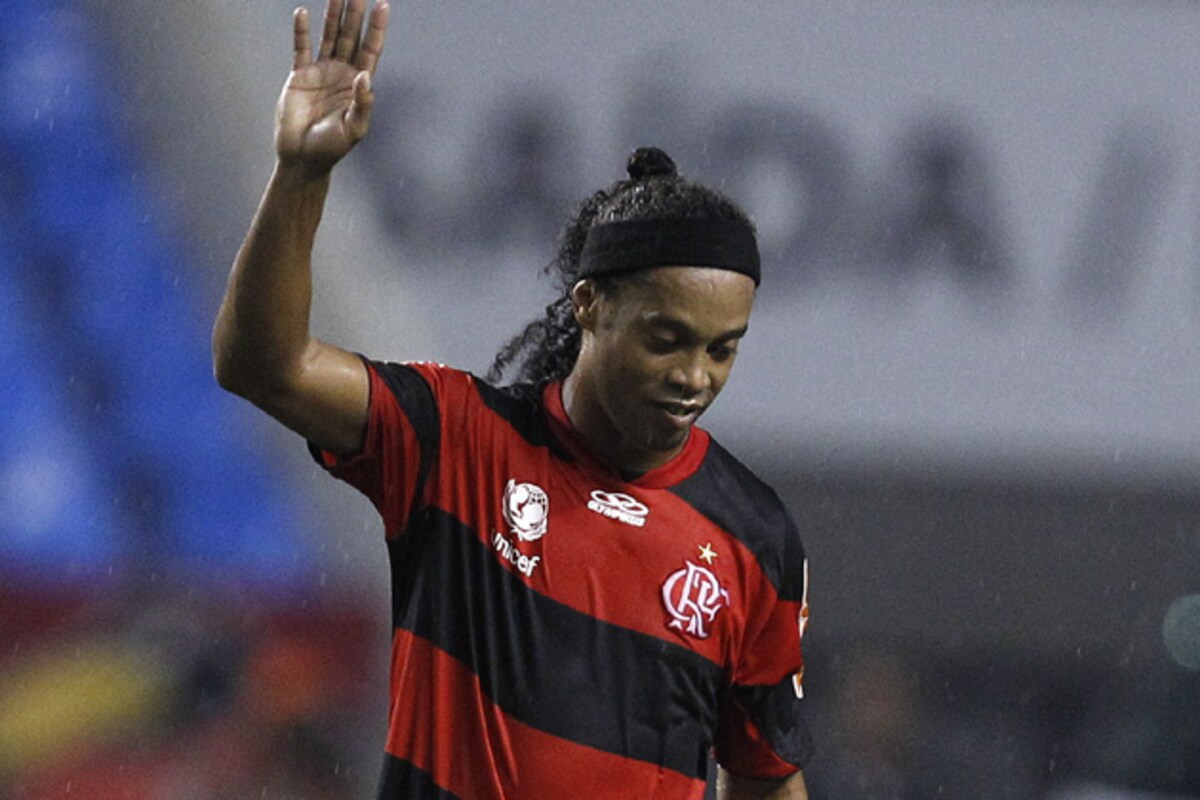 Additionally, he was said to even miss training on days after such nights. The Brazilian has always been notorious for being a party animal but Flamengo were keen to get the superstar back home which led to this amazing piece of clause being agreed to by the club.