Scouting agents, player representatives, club officials and the players themselves often find themselves in month-long back and forth conversations just to find a potential move.
With excess phone calls and travel plans, these expensive procedures were often tiresome and lacked transparency. In 2017, Jonas Ankersen realised the need to change this system and introduced a brand-new technology, the TransferRoom.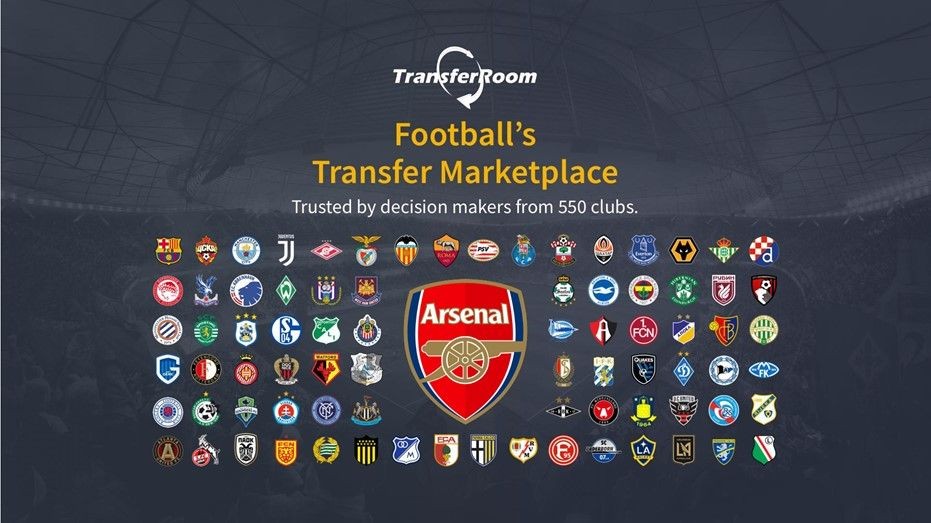 A more realistic version of the FIFA 21 transfer market and one which has slowly gained popularity. In a world of travel restrictions and social distancing, football had been dealt a huge financial blow. The multi-billion-dollar industry suffered on all fronts and many workarounds to usual proceedings were sought after. The worst hit being the transfer market.
Aside from the top names in Elite European football, transfers for the lesser-known players in the world are extremely difficult. The pandemic made it even more difficult for procedures to pan through and many clubs needed alternative solutions.
TransferRoom's importance was amplified as a result. Many clubs signed up for the website and soon realised its potential. A simple subscription platform that shows clubs which players are available and enabling communication between them.
WHAT IS TRANSFERROOM
"I had seen how clubs had found themselves in financial difficulties and turned to rich investors to bail them out."
"When I looked into the reasons behind this, it became clear that a key problem was the transfer market." (Source: SkySports.com)
"Football's player trading was much less transparent and efficient. Bad, expensive decisions were being made because everyone involved was suffering from a lack of accurate information about what opportunities existed and where."
Exciting times at TransferRoom as the platform opens up to agents. Founder & CEO Jonas Ankersen explains why here:https://t.co/gk5HQ06nTI pic.twitter.com/KqUkc6BK0e

— TransferRoom (@transferroom) July 19, 2021
The transfer market is filled with if's and but's as information wasn't 100% reliable. It also had too many middlemen and thus lacked clarity. TransferRoom overcame these unnecessary hindrances and brought about a much-needed change. The clubs could now directly communicate with each other to reach an agreement.
Every essential detail was depicted and there was transparency in the proceedings. All this without making unnecessary phone calls and travel plans. The use of technology significantly boosted the efficiency of such proceedings.
Roma's general manager, Tiago Pinto and Leeds United's director of football Victor Orta has reportedly done four or five deals using TransferRoom alone. Ross Wilson, sporting director of Rangers has also been very enthusiastic about the technology. Some moves that would have taken months is now being done or undone in just days.
Excited to announce that we have done the first deal ever between club and agency on TransferRoom ✨💪
TransferRoom is a Transfer Market's digital revolution 💻. On this platform we have direct access to a global network of decision makers of 550 clubs in 56 countries. #LinkInBio pic.twitter.com/tHIfrTThuK

— Forza Sports Group (@ForzaSG) July 14, 2021
Only essential details need to be exchanged between the clubs and the steps are fairly simple. "There was always the potential challenge of some people in football being suspicious of technology and resistant to new ways of working. Old habits die hard. But I think because TransferRoom worked so well, so quickly, those barriers were quickly overcome.
"Clubs bought into it, there was a snowball effect in terms of attracting new members and it soon became something that decision-makers use on a routine basis, not as a novelty."
VIABILITY
Premier League clubs like Liverpool and Manchester United had already started using the technology. Including European Champions Chelsea, there is a total of 16 clubs that are part of TranferRoom now.
By last summer, TransferRoom had attracted over 500 clubs and over 1200 deals had been made. The revolutionary system is now gaining traction due to the pandemic as is expected to pass 1500 deals by this year-end.
"The Covid-19 crisis has undoubtedly caused a spike in the use of our services. It brought it home to clubs already involved, and many who were not, how vital it can be in saving time and money, especially at a time of financial pressure when travel is restricted."
'The Ins and Outs: short-term success stories'
English clubs come out on top as TransferRoom analyses the best loan deals of the 2020-21 season, and compiles a 5 Star Top 10. https://t.co/otsD2nXLdY pic.twitter.com/zT6TcdkEUo

— TransferRoom (@transferroom) July 16, 2021
Clubs like AEK Athens used TransferRoom to offload their players to help them during this unprecedented financial crisis. Although the platform is mostly used to negotiate loan moves, there have been recent reports of big-money signings. Chidera Ejuke left Heerenveen for CSKA Moscow in a £10m move using TranferRoom's facilities. A deal like that might not have happened if not for this revolutionary technology.
In order for TranferRoom to be a significant player in the footballing industry, it will need to attract big-money signings as well. This will need to include agents as well, something TransferRoom has not done so far.
THE ROLE OF AGENTS
Football has been accustomed to agent fiascos and unexpected flashes of brilliance. Agents have become a vital part of the ecosystem and although TransferRoom broke many barriers, it will not be able to get rid of this one.
There is monumental importance for agents in this modern era of football. Most clubs usually do not search for other clubs that their fringe players can make a move to.
With the transfer window now open across Europe, it's a big moment in the evolution of @transferroom as we introduce agents onto the platform for the first time: https://t.co/rv4hZshKw8 pic.twitter.com/zXdzBHyxth

— TransferRoom (@transferroom) July 6, 2021
Players whose contracts have expired may not have the luxury of knowledge to find their next match. Agents, therefore, play paramount importance as they facilitate such moves. They take in the interests of their players and find them suitable clubs.
Hence, TransferRoom plans to implement agent involvement in their platform as well. "What many people do not realise is that 75 per cent of transfers involve players who are out of contract. That means their last club simply is not involved – and probably not interested – in finding them new opportunities. It is down to the player's agent to do it."
"By bringing agents into the TransferRoom ecosystem we will be making it easier for clubs to find the right players at a time when the cash for big-money transfers is not available."
The absence of agents has been the unique selling point of the website. However, Ankersen is confident that they can include verified agents to potentially boost their services. It is fair to say that TransferRoom is revolutionizing an age-old culture and doing so effectively.