Kai Havertz is the man of the moment. He scored the matchwinner in the Champions League final as his Chelsea side won the big ol ears for the second time. Havertz displayed all the skills he was famous for in the goal he has scored. He made a smart run in the left channel. Took a lovely first touch past the keeper and slotted it into the empty net. The goal broke Manchester City's hearts.
We won the f***ing CHAMPIONS LEAGUE!! 🏆 pic.twitter.com/ga2eWPUivw

— Kai Havertz (@kaihavertz29) May 29, 2021
A turbulent first season in England finally had a fairytale ending for Havertz. The German international was buzzing after the final whistle. He was more than grateful for lifting the Champions League title. He'd like to take this confidence into the next season and truly live up to his potential.
We present you 10 facts you probably do not know about the man of the hour Kai Havertz
1) A PRODIGY
Born in a family with strong football roots Havertz naturally had a love for the beautiful game. His father was an amateur player who gave up his playing career for a stable job. His mother is a successful attorney and Kai thanks them both for what he is today.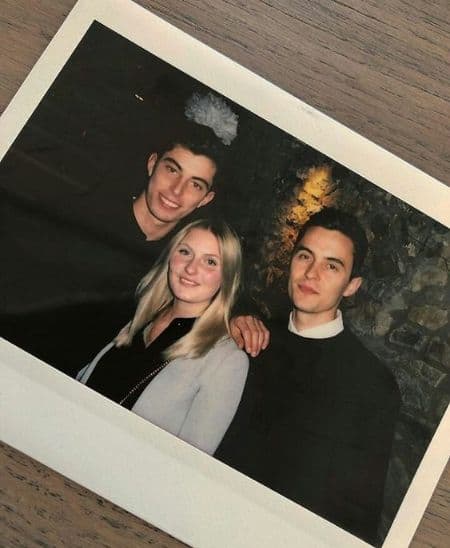 Havertz was attracted to the ball and began playing at a very tender age. He received coaching as well at the age of four and was showing his prodigious skill on the ball. He only had one way to after a flying start.
2) HIS GRANDFATHER IS THE CHAIRMAN OF A CLUB
The busy life of his parents meant Havertz had to spend most of his childhood with his grandfather. Richard Havertz was the Chairman of Allemania Mariadorf, an amateur club in the German youth setting.
Richard also helped Kai to get into the club as part of its grassroots program. In fact, it was his grandfather who helped Havertz hone his skills as a budding footballer.
3) SO MANY FIRSTS
Havertz was a true superstar who made rapid progress in the footballing world. His skill and intelligence made him a standout among his peers. As a result, he broke so many records with respect to age.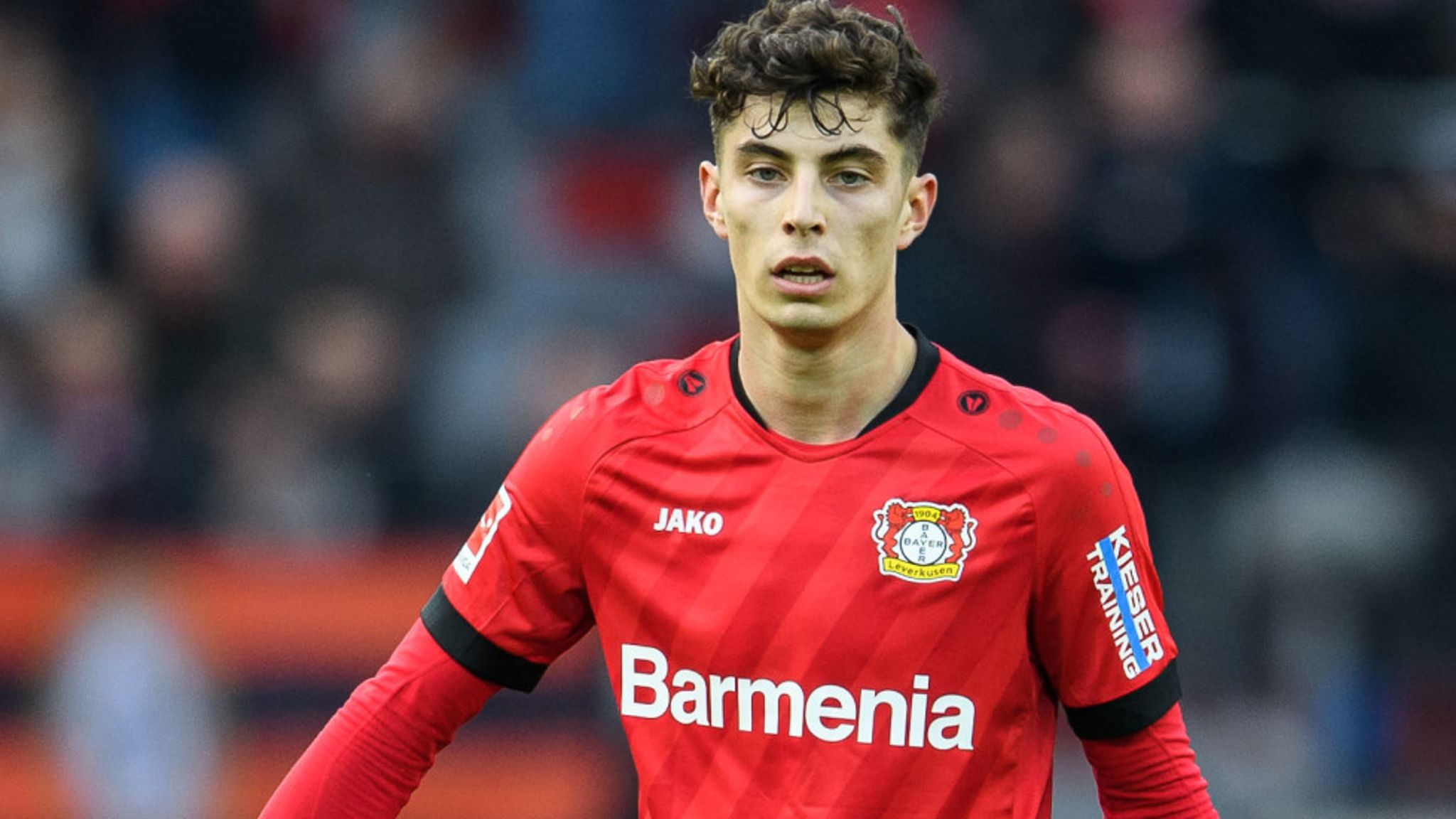 He became the youngest ever debutant and youngest ever goalscorer for Bayer Leverkusen in all competitions. Ever since he made his debut he was unstoppable. He holds the record for the youngest player to reach 50 and 100 Bundesliga appearances.
4) SCHOOL COMES FIRST
A professional footballer one day and a school student the other day. Every teenager would've dreamt of this. It's a reality for Havertz. His brilliance on the field meant he was already a professional footballer in his high school. He was a regular in Bundesliga and enjoyed the biggest nights of the Champions League.
Remember the 17-year-old footballer who missed a Champions League game because he had to take his school exams?

This is him now.

Feel old yet? #UCLFinal #MCICHE pic.twitter.com/QlKFXCiPmE

— DW Sports (@dw_sports) May 29, 2021
Leverkusen faced Atletico Madrid in the round of 16 CL clash in the 2017/2018 season. Havertz played a part in the first leg at home. He was unable to participate in the second leg in Spain as he had to finish his high school exams. What a story that was. The school does come first for Havertz.
5) AN ALLESKONNER
You've all heard of Thomas Muller calling himself 'Raumdeuter' . The heir to him is Kai Havertz.
Havertz is fondly called an "Alleskonner". It roughly translates to jack of all trades. He deservedly got the tag as he is a versatile player. He can play anywhere across the front line and is technically gifted. His vision and skill on both feet make him a perfect all-rounder.
"I'm very happy & I'm proud to be here. For me, it is a dream come true to play in a big club like Chelsea. I can't wait to meet all the players & trainers. I'm very happy" – Kai Havertz

Welcome Kai Havertz aka 'Alleskonner' 💙😍#HiKai pic.twitter.com/4KWuxsck8S

— Nouman (@nomifooty) September 4, 2020
Havertz is also a lively person off the pitch. He loves swimming  in the lakes and beaches of Germany.
6) LOVE FOR MESUT
He once told that he admires Mesut Ozil. The ex-German playmaker was a delight to watch when he played. Ozil's movement and passing ability made him one of the best midfielders in the world.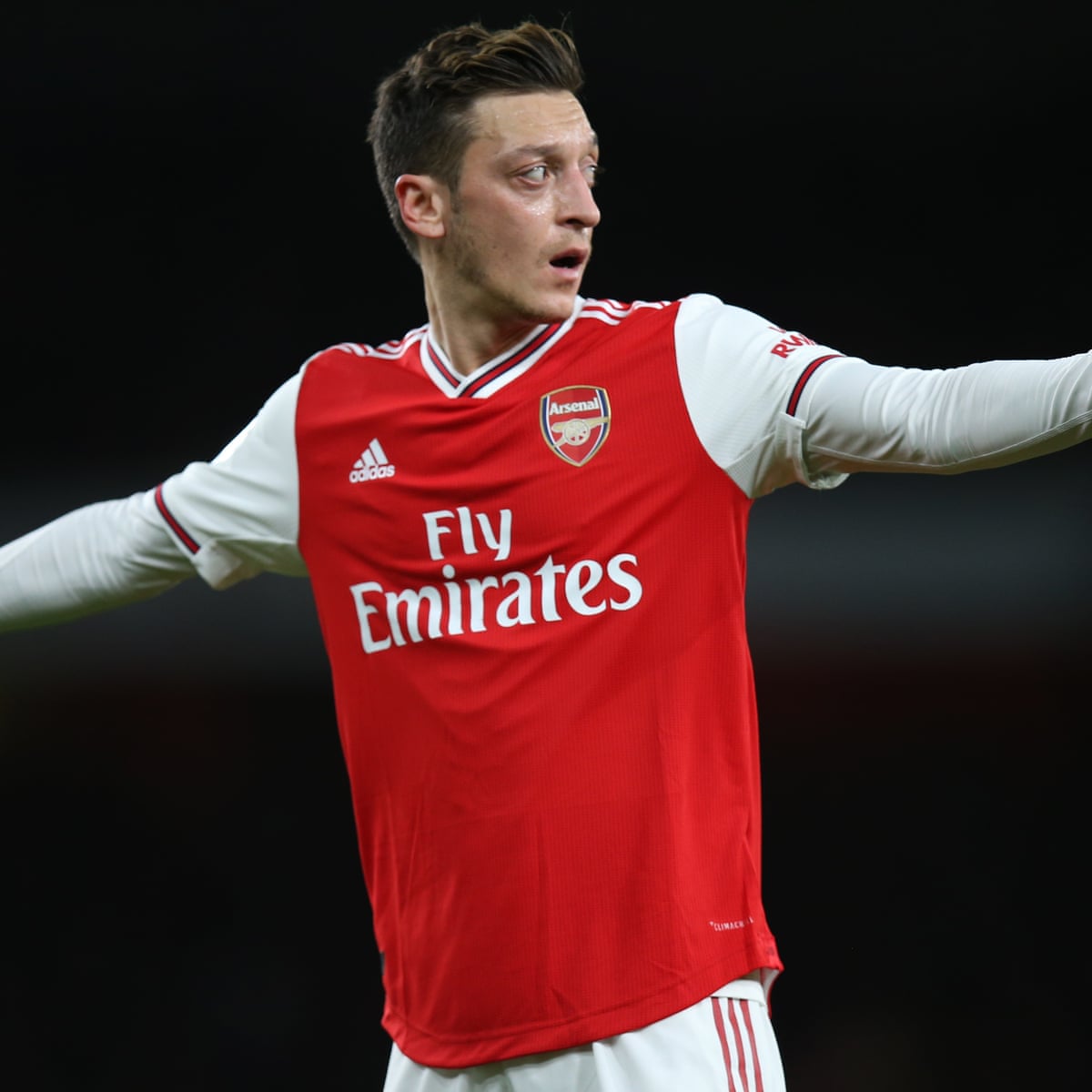 A young German was also inspired by Ozil. Havertz admitted that he used to copy how Ozil plays. It's safe to say that he has picked the right role model.
7) THE PIANIST
Havertz shares an incredible passion for music. He is a very talented piano player. Kai believes that playing piano relaxes his brain and enhances his intelligence. It is rumored that he has even performed many times during team dinners and parties.
Kai Havertz – a very talented man.

Full video 🎹: https://t.co/WYMgxJpAAm pic.twitter.com/2NiVIMQwEB

— Bayer 04 Leverkusen (@bayer04_en) April 25, 2020
His best friend Julian Brandt is another music lover. The duo formed a strong bond during their time at Leverkusen.
8) LOVE FOR ANIMALS
Havertz is a kind-hearted person who shares a massive love for animals and pets. He believes that it's his duty to help animals in any way he can.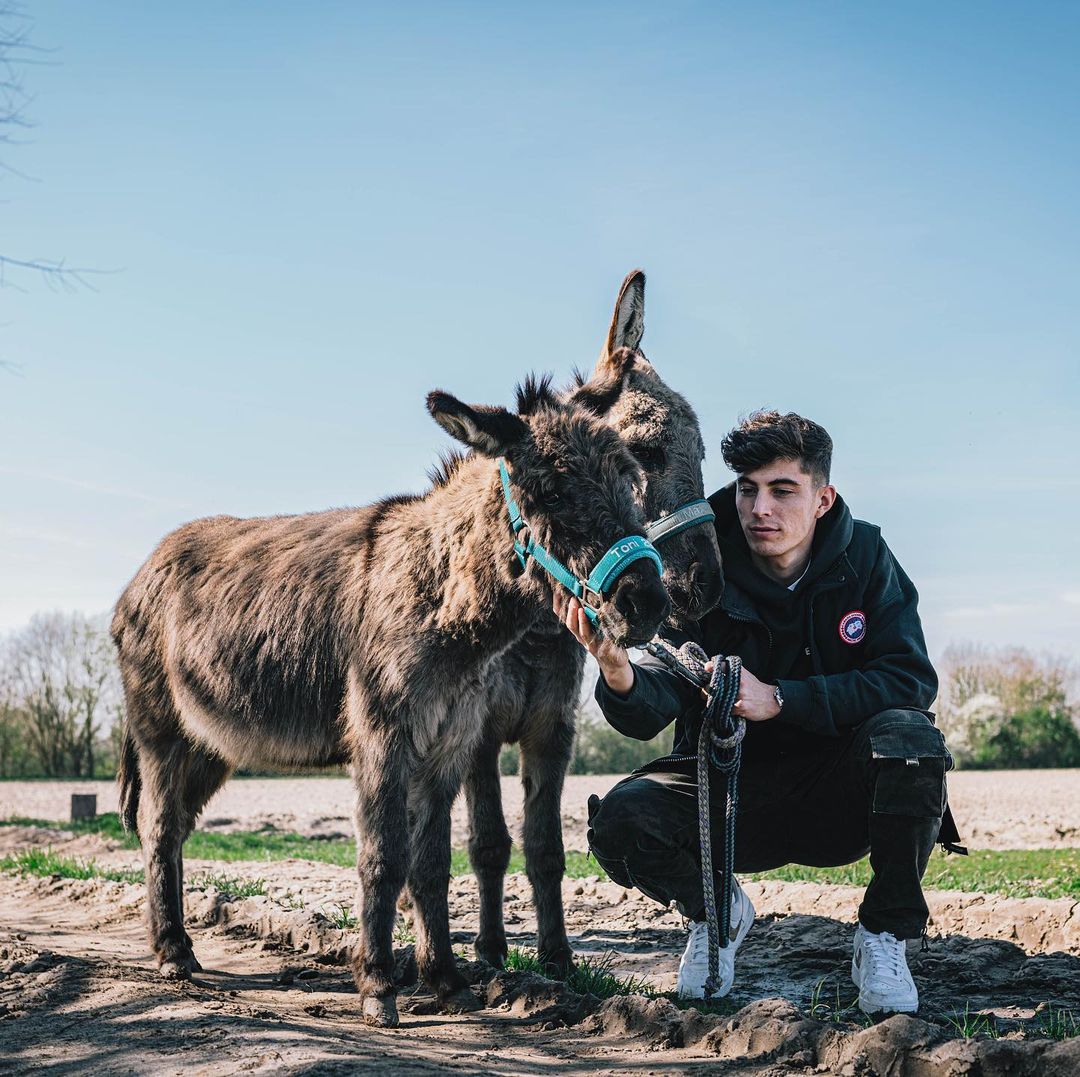 Donkey is his favorite animal and he has many of them on his farm at Aachen. He also has a dog in London. He's been seen walking his dog many times in London
9) HAVERTZ'S LOVE

Havertz is in a relationship with Sophia Weber. They knew each other since their school days. The friendship turned into love and they used to stay together in Germany.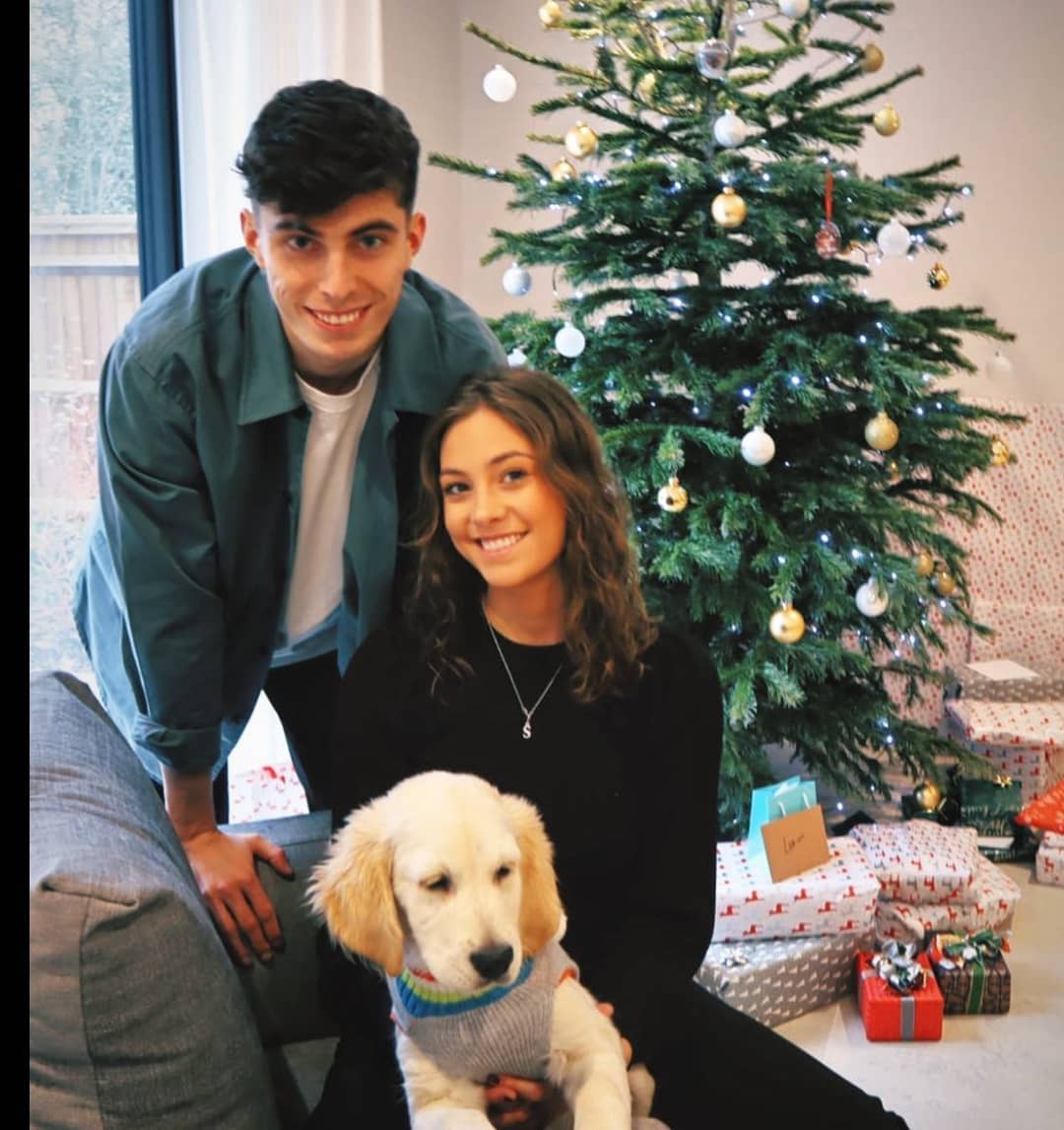 They have been dating for many years and Sophia even moved to London with him. After some time the couple might take their relationship to the next level and get married.
10) A GOLDEN GOAL
Though Havertz has been playing in the Champions League for 4 years he hadn't scored a goal. Until yesterday that is. His first-ever goal was in the Champions League final yesterday. A first goal to win the trophy sounds amazing right. The man certainly has a knack for timely goals.