Christian Pulisic joined Chelsea 3 seasons ago and has had a rollercoaster ride since. Although it was tough for him to settle into English football, his sportsmanship and passion for football helped him fight through all his problems and deliver great performances on the pitch. He became the first and only American player to have won the Champions league with the Blues.
You might know a lot about the American winger on the pitch, but Pulisic is also really interesting off the pitch as well. As the flag bearer of US football around the world, we bring you 10 facts you didn't know about Christian Pulisic.
1) Football in his blood
Both Pulisic's mom and dad used to play football while they were young in their university days which is surprising since it isn't the most prominent sport in the USA. His father, Mark Pulisic even went on to play professional indoor football for Harrisburg Heat back in the day. Although his family are into football, his father claims that he didn't pursue football for that reason. Pulisic has always loved football and made his own decisions even when he was a kid.
2) Playing for Croatia?!
Pulisic is currently the captain of USMNT, but things could have taken a completely different turn if he fancied playing elsewhere. Pulisic's grandfather was Croatian which made the youngster eligible to play for Croatia professionally.
When he moved to Germany as a teenager, he had acquired Croatia's citizenship to avoid getting a work visa and hence he could have started wearing the Croatian crest thereon. Pulisic was even offered a place in their U17 national team but Pulisic was dead set on representing the country he grew up in which has worked out tremendously well.
3) His first English club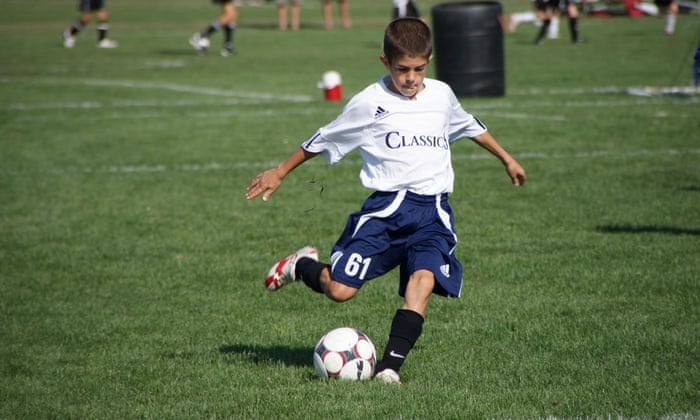 Although it might be shocking to some folks, it turns out that Chelsea isn't Pulisic's first English club. At the age of 8, Pulisic lived in Tackley, a village in England where he played for a youth team called Brackley Town for a year. Pulisic wasn't used to the same enthusiasm about football back in the States which is why it was a great experience for him as a kid.
4) Serial record-breaker
Pulisic scored his first Bundesliga goal for Dortmund at the age of 17 which made him the youngest non-German to score in Bundesliga history. He also broke the record for the youngest Dortmund player to be featured in a Champions League game in 2016. He was named USA young athlete of the year in 2016 as well. He also became the athlete of the year in the USA in 2017 and 2019 and is the youngest player to do so.
5) Loves Mexican food
Hey @ChipotleTweets – remember that time when I was on your team? So excited to have you on mine as an official partner of the @usmnt! #TrainEatRepeat #ad pic.twitter.com/T2yERpqs6h

— Christian Pulisic (@cpulisic_10) March 5, 2020
Chipotle is an American fast-food chain and Pulisic would literally go through leaps and bounds to have their tacos and burritos. During his spell in Germany, Pulisic once drove for around 2 hours just to get to the nearest Chipotle outlet. The restaurant has signed a deal with Pulisic and made him their first-ever International Ambassador.
6) Worth big stacks
Cristian Pulisic is the most expensive American player since Chelsea bought him off Dortmund for 58 million pounds. Other than his player wages and other income sources, Pulisic receives a huge influx of money through endorsements. He was always a star in the USA but his performances with Chelsea have made him a global icon. He endorses brands the likes of Nike, Gatorade, Panini and a few more big names.
7) Captain America
When Pulisic arrived at Stamford Bridge, it didn't take long for the fans to come up with some quirky nicknames and chant for him. The fans lovingly call him 'Captain America' based upon the Marvel superhero. His ability to lead the attacking front and dominate the game earned him the title.
8) Tattoo aficionado
Pulisic has covered his whole left arm with tattoos and the player himself has admitted that getting inked is a kind of addiction and his mom is asking him to stop. He has the American flag and a bald eagle near his shoulder which depicts his love for his home country. He also has a set of Tiger's eyes on his forearm and date in roman numerals around his wrist. Lately, he has a quote from a famous author namely Napoleon Hill near his elbow.
9) Hershey's "Chocolate boy"
Happy to officially announce my partnership with @HersheyCompany 🍫 These OUTRAGEOUS @reeses cleats are 🔥🔥 #ReesesOutrageous pic.twitter.com/jMmPyPNRib

— Christian Pulisic (@cpulisic_10) May 25, 2018
Christian Pulisic is from Hershey, Pennsylvania, a town in the USA but he isn't the only famous thing that has come out of the place. The world-renowned 'Hershey company' is also from the same town and is one of the largest chocolate manufacturers in the world. Pulisic has signed an endorsement deal with them as well.
10) LeBron James is a fan!
Le Bron James is arguably the best current basketball player in the USA and as they say, class recognizes class. Le Bron is a big fan of Christian Pulisic and he expressed that through an Instagram post after a few promising performances.