The last time Inaki Williams didn't feature in the starting line-up for Athletic Bilbao, Barack Obama was still the president of the United States, the world was still in the pre-Covid-19 era, the trio of Messi, Suarez and Neymar was still playing for Barcelona and Germany were still the world champions in football.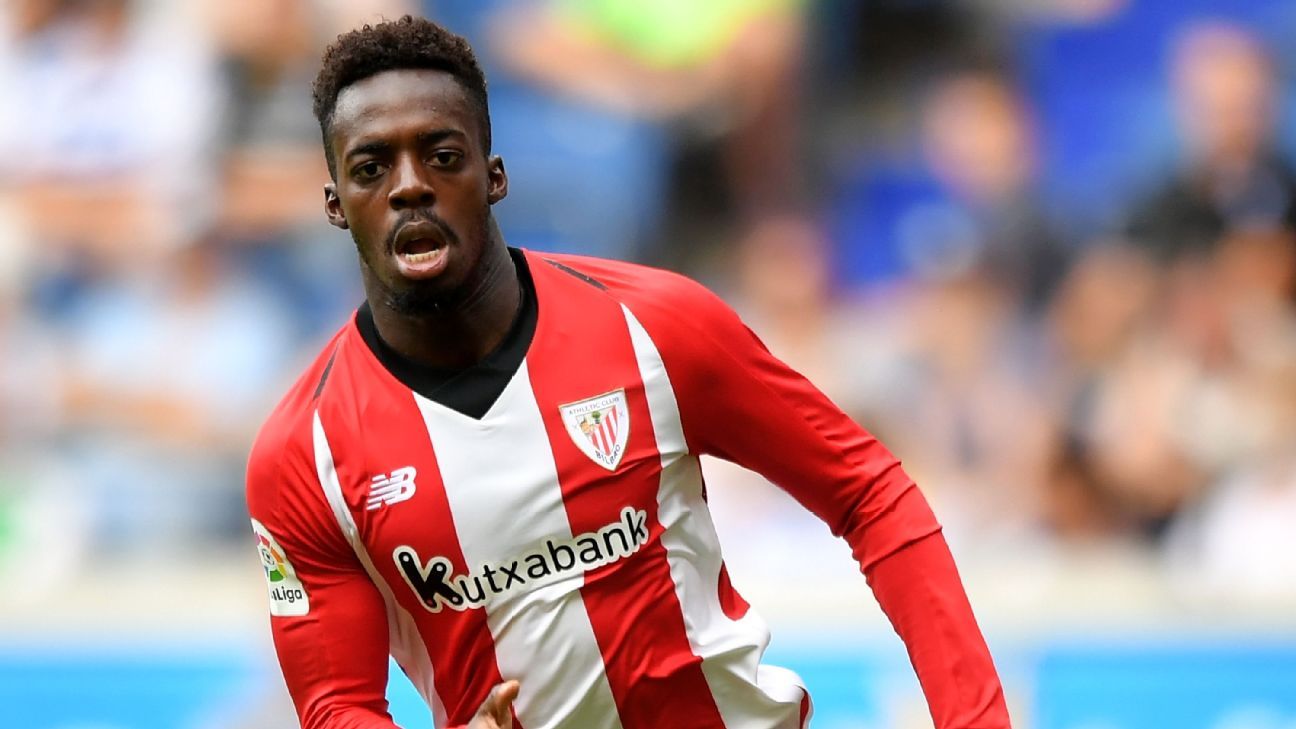 Williams last missed a game for Athletic Club in April 2016, since then he has represented the Basque club in every match that they have played in for more than six years. Between then and now the Spaniard has made a record 236 consecutive appearances for Athletic Bilbao.
This legendary streak was close to being broken on September 4th, when Athletic Club took on Espanyol. Williams was expected to miss the game due to an ankle injury, stopping one of the most unique streaks in football history. However, it is not for nothing that Williams is called the Iron Man of Spanish football. He shook off the injury to make an appearance as the remarkable streak lived. 
As the 28-year-old Spaniard owns this unique record for the Spanish club, FootTheBall takes a look at the player who is dubbed the 'Iron Man' of La Liga by teammates and rivals alike.
Inaki Williams' legendary record
Only Juan Antonio Larranaga comes close for the record of consecutive appearances in the Spanish top-flight (202) to Inaki Williams' 237 appearances for the Basque club in La Liga. The 28-year-old broke the record held by his fellow Spaniard last season as he spearheaded another campaign of overachievement by the club which prides itself on their "Basque-only" recruitment strategy.
The 28-year-old joined Athletic Bilbao in the summer of 2014 but was initially featured only on the reserve team for the Basques, before making a highly anticipated start for Los Leones in December of the same year owing to an injury to then-regular starter Aritz Aduriz in La Liga.
The Spaniard scored his first ever goal for Los Leones in La Liga in May 2015, scoring a last-gasp winner against Elche in a 3-2 come-from-behind win in which Athletic were trailing 0-2 at one time.
A few days later, he scored against eventual Spanish champions Barcelona in the 2015 Copa del Rey final in a 1-3 loss to the Catalans at Camp Nou, but he missed the subsequent 2015 Supercopa de Espana victory over the same opponents in August 2015 owing to an injury.
During the 2017-18 season, he was one of the football players featured on Amazon Prime Video's 'Six Dreams' web series that focused on the events unfolding in La Liga.
A legend for Athletic Bilbao and La Liga
The 28-year-old Spaniard hasn't suffered an injury for more than 6 years in La Liga and has made 343 appearances for Athletic Bilbao. With 76 goals and 49 assists in these games, along with the legendary durability streak, Williams will go down in Athletic Club history as one of the club legends. 
The biggest mark of his loyalty came in the summer of 2019. He was scouted by Premier League heavyweights such as Arsenal, Liverpool and Manchester City, but chose to extend his stay in the Basque Country in Spain.
With clubs circling around the talented forward, Williams signed an unprecedented NINE-year contract extension. The extension tied him down to the club till 2028. His release clause was set for a sizeable amount of €115 million. 
And it is evident, by his record for the most consecutive appearances in La Liga that he is one of the top performers on his day in both Spain and Europe, with Athletic benefitting from his rigorous and disciplined fitness regime almost every week literally on the pitch. In an era where more and more football games are taking a toll on players' body and minds, Inaki Williams' record is one that will probably never be broken. It is a testament to his physical and mental durability that he has created a record that should stand the test of time.