The resurgence of Demarai Gray at Everton under Rafael Benitez has been a hot topic of conversation in the footballing sphere.
The 25-year-old spent four-and-a-half seasons with Leicester City, where despite his obvious talent, failed to impress the management or the fans. After an underwhelming six-month loan with Bayer Leverkusen,he was brought in for just £1.7m this summer.
Demarai Gray has now scored as many league goals in four games this season (3) as he managed in his last two league campaigns combined.

Finding his feet. 👊 pic.twitter.com/FbbmU8M3OQ

— William Hill (@WilliamHill) September 13, 2021
Having already scored three goals in four games, Gray looks set to prove his detractors wrong at Goodison Park. FootTheBall looks at 10 players who had to wait a while to find their ideal home in Europe after a period of bouncing around.
RENATO SANCHES
The winner of the 2016 Golden Boy award, Sanches has already traversed the peaks and troughs of a player's career. He joined Bayern Munich as an 18-year-old in the same year before being sent out on loan to Swansea City.
Renato Sanches' Swansea debut by numbers:

79% pass accuracy
48 passes
1 interception
1 take-on
1 shot
0 chances created

Tough start. 😔 pic.twitter.com/NPwTvppsxr

— Squawka Football (@Squawka) September 10, 2017
Sanches only made 12 Premier League appearances and after a further disappointing year, compounded with poor form and lack of game time in Munich, he signed for Lille in 2019. The following two seasons have seen him blossom into his former self as he became a key starter, including winning Ligue 1 last term.
Lille win ratio with Renato Sanches starting in Ligue 1 this season – 68.7% 😁

Lille win ratio without Renato Sanches starting in Ligue 1 this season – 33.3% 😓@BenMcAleer1 takes a look at the youngster excelling in France after a tough couple of yearshttps://t.co/BNGI3ph1ge

— WhoScored.com (@WhoScored) March 15, 2020
With 7.07 progressive passes made, 7.93 progressive carries, and 2.82 dribbles completed (all P90) putting him in the high 90th percentile amongst players of his position across Europe, Sanches looks the perfect fit for a rebuilding Lille team.
MARTIN BRAITHWAITE
Putting aside the fact that he was one of Barcelona's strangest signings ever, Braithwaite has done well for himself so far. Having made a name for himself with Esbjerg in Denmark, the striker moved to Toulouse in 2013 where he became a steady goal-getter. With two consecutive campaigns of scoring 11 goals in 2015-16 and 2016-17, he jumped ship to Middlesborough.
Martin Braithwaite league stats:

Toulouse: 136 apps – 35 goals
Bordeaux: 14 apps – 4 goals
Middlesbrough: 36 apps – 8 goals
Leganes: 43 apps – 10 goals

Barcelona: ❓ apps – ❓ goals

Predict his Barca numbers 👇 pic.twitter.com/2IX4ikYpa1

— WhoScored.com (@WhoScored) February 20, 2020
Braithwaite never really got settled under the new manager Tony Pulis and there was a lack of confidence, broken relationship with fans as well as problems in adapting to the culture.
He expressed his explicit desire to leave in 2018 but was unsuccessful in the summer. However, he eventually moved on to Leganes in La Liga and that is where the Blaugrana came calling in 2020 after an injury crisis.
Martin Braithwaite has scored three goals so far this season. He averages one goal per 65 minutes. [md] pic.twitter.com/wiyzkfbt8G

— barcacentre (@barcacentre) November 30, 2020
Mostly deployed on the flanks of the attacking trio, the 30-year-old has not rediscovered his form of old. Nevertheless, he has netted twice already this season along with one assist as he is part of the new core of forwards after the departure of Lionel Messi and previously, Luis Suarez.
CENGIZ UNDER
The talented winger/attacker with a deadly left foot, Under has been the leading light of the new generation of Turkish players. He moved to Roma in 2017 and made over 100 appearances over three seasons but the 2019-20 campaign saw faith in him dwindle.
The stats for Cengiz Under in Serie A last season. #LCFC

Another arrival for TheOther14. @Other14The pic.twitter.com/hfp3sD7QGO

— TheOther14 (@Other14The) September 20, 2020
Under was shipped to Leicester City last year which turned out to be a disaster. The 24-year-old made only nine appearances which included a solitary start. Though he still managed two assists, it was clear that the player would have to find a new home. Marseille came calling this summer and has started like a house on fire.
Cengiz Ünder is only the third Marseille player to score 3 goals in his first 4 Ligue 1 matches over the last 10 seasons after Dimitri Payet in 2013 (3 goals) and Mario Balotelli in 2019 (3 goals). Integration. pic.twitter.com/RWAFzbclyV

— OptaJean (@OptaJean) August 28, 2021
Three goals, a starting spot along with 1.98 shots on target and 6.38 shot-creating actions P90 certainly bodes well for a side looking to break into the top-four again.
MICHAIL ANTONIO
The record-breaking striker who was once a right-back. There is no doubt that few would have pegged the former Tooting & Mitcham United player to make history for a Premier League club.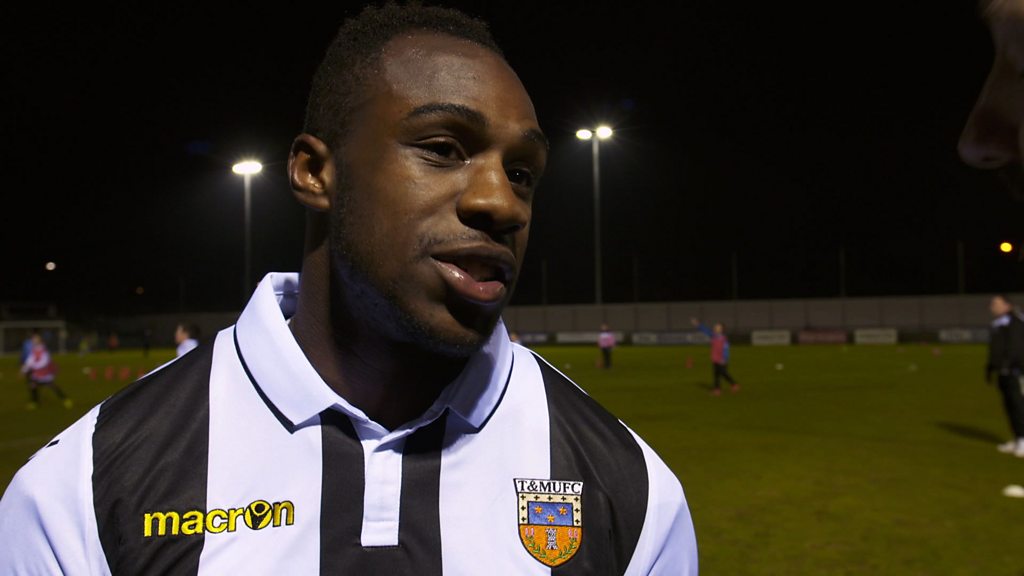 Antonio spent four seasons with Reading, being loaned out to various teams across the second and third divisions. Two fine spells with Sheffield Wednesday and Nottingham Forest followed in the early 2010s which led to West Ham going after him in 2015. Antonio finally found some stability and in his six years with the club since, he has been a regular supplier of goals and assists, with seven already this season.
I can't help but like Michail Antonio, grafted his way up the leagues from Tooting & Mitcham, got into the top flight, plays with his heart on his sleeve, works his nuts off and is now West Ham's all-time Premier League top scorer at the age of 31. pic.twitter.com/UotcY1sIvs

— HLTCO (@HLTCO) August 24, 2021
Furthermore, he also broke the scoring record of the Hammers (celebrating in truly his unique fashion) and has developed into one of the physical competent strikers who has an unerring finish when in front of goal.
MARTIN ODEGAARD
The mercurial Norwegian became the youngest player to debut for Real Madrid at 16 years of age in 2015. However, the intense competition in the squad saw him drop to Castilla before three successive loan spells from 2017-2020.
Martin Odegaard: Made 10 key passes in Real Sociedad's 3-0 win over Alaves, a record in a match in Europe's top five leagues this season

For more match stats — https://t.co/1SUOYVoXQO pic.twitter.com/e3zkrsFn7B

— WhoScored.com (@WhoScored) September 27, 2019
Odegaard performed well throughout this time period, including helping Real Sociedad win the Copa del Rey and qualify for Europe this term. Having returned to Madrid, a spell on the sidelines along with failure to break into the senior team again saw him loaned out to Arsenal for the second half of last season.
Martin Ødegaard's 12 key passes made against Gibraltar tonight are the most key passes made by a player in one international match in @SofaScoreINT's entire database. 🔑 #afc pic.twitter.com/tlVpV6srRq

— afcstuff (@afcstuff) September 7, 2021
Odegaard was an experienced head in a transitioning team and though the output was a bit lacking, he was still involved in 4.36 shot-creating and 0.62 goal-creating actions P90. The Gunners were clearly a fan and signed him on a permanent transfer as he aims to finally deliver on his promise in England.
MATTEO DARMIAN
A solid if unspectacular wingback who does the necessary work, Darmian has been around for a while. He started his career with AC Milan in 2006 but failed to break into the first team over four years which saw him exit.
Manchester United with and without Matteo Darmian starting in the Premier League

For more player stats — https://t.co/9Boiwk09vN pic.twitter.com/z1Xs0STpPF

— WhoScored.com (@WhoScored) January 23, 2019
One season each with Padova and Palermo followed before stability arrived in the form of Torino. Darmian was a regular starter who played in Europe as well, making well over 150 appearances. That was followed by a seemingly dream move to Manchester United in 2015 which began well but soured with time. He featured 68 times but Jose Mourinho started utilizing him less and less before the two fell out.
Not For Everyone – CAMP19NI 🏆🇮🇹
Grazie a tutti per il vostro fantastico supporto!! 🖤💙@Inter #ForzaInter #InterUdinese #SerieA #IMInter #IMScudetto pic.twitter.com/gF8OzWjUpC

— Matteo Darmian (@DarmianOfficial) May 23, 2021
Darmian moved onto Parma and a fine season saw him once again on the move to Inter Milan. Under Antonio Conte, the 31-year-old had three goals and three assists to go with a passing accuracy of 81%. He finally looks at home once again, back home in Italy.
PATRIK SCHICK
The Czech international who had a Euro 2020 to remember, finally looks settled with Bayer Leverkusen. Schick burst onto the scene with Sampdoria in the 2016-17 season, scoring 11 goals from 32 appearances.
Patrik Schick was directly involved in a goal every 107.6 minutes for Sampdoria in Serie A last season.

11 ⚽️
3 🅰️

Roma bound. ⚡️ pic.twitter.com/RXpqPXTL6V

— Squawka Football (@Squawka) August 28, 2017
However, he refused to extend his contract and was loaned to Roma. The two seasons there did not work out well for either party as he was mostly played on the wing or upfront as the lone striker which was different from his Sampdoria days. Schick joined RB Leipzig on loan for the 2019-20 campaign and playing with a partner (Timo Werner) up top helped his game.
PATRIK SCHICK!

Bayer Leverkusen are flying ✈️ pic.twitter.com/GuGhDfeg3a

— ESPN FC (@ESPNFC) August 21, 2021
With 10 goals and two assists, many thought his loan spell would turn permanent. That was not to be as he was sold to Leverkusen where he continued his fine form with 13 goals across all competitions. All the signs point to another productive term in the offing, with three goals already in the bag.
TOM CLEVERLEY
The former England international joined Manchester United as an 11-year-old but spent his early years with a variety of clubs. He returned to the first-team in 2011 and had three decent seasons which was not enough to gain a starting place due to an influx of new names.
Here's Tom Cleverley's stats from last season following his loan move to Aston Villa. #SSNHQ pic.twitter.com/jKCeS8ujkv

— Sky Sports News (@SkySportsNews) September 2, 2014
Another one-year loan with Aston Villa followed before he transferred to Everton. Cleverley never got a settled place and was soon loaned out to former club Watford. The Hornets signed him permanently in 2017, where he has remained ever since. An energetic player who has a wide range of passes and can also manage defensively, Cleverley now captains the team.
13 – Tom Cleverley has created 13 chances for @WatfordFC since his return; more than any other player at the club in that period. Rewarded. pic.twitter.com/ltuhrUofcX

— OptaJoe (@OptaJoe) March 31, 2017
He always remained a Premier League calibre player as he looks to survive the drop.
ANDRE SILVA
One of Europe's top marksmen last season has found a new home after a few years of moving around. Silva came through Porto's reserve side before spending two years with the senior squad, netting 21 goals in all competitions during the 2016-17 season.
35 – André Silva scored 35 goals in 98 games played (25 in 2015/16 and 2016/17 as Porto player; 10 last season for Milan), an average of 0,36 per game (all comps.). Portuguese. pic.twitter.com/uoMBFA1tvO

— OptaJose (@OptaJose) August 11, 2018
That earned him a big money move to AC Milan where he failed to live up to the hype, scoring just 10 times in 40 appearances in his debut campaign. A couple of loan spells followed, the latter with Eintracht Frankfurt where he fit right in. Having signed on permanently for the 2020-21 season, Silva bagged 28 goals and seven assists in the Bundesliga which was his best output ever.
With 28 goals, Andre Silva would have won the Bundesliga top scorer trophy in four of the last 10 seasons. https://t.co/0JX0qNke9k

— Ronan Murphy (@swearimnotpaul) May 22, 2021
A remarkable point is that those strikes came from just 53 shots on target while he was also involved in 14 goal-creating actions. Another big money move to RB Leipzig followed before the start of this season but he is yet to really get going, having just scored a penalty over four games.
BURAK YILMAZ
A decorated veteran of the game who is revered in his homeland. Yilmaz has played for a number of Turkish clubs, including the "Big Three-" Fenerbahce, Galatasaray and Besiktas. His breakthrough in the limelight, however, came with Trabzonspor during the 2011-12 season.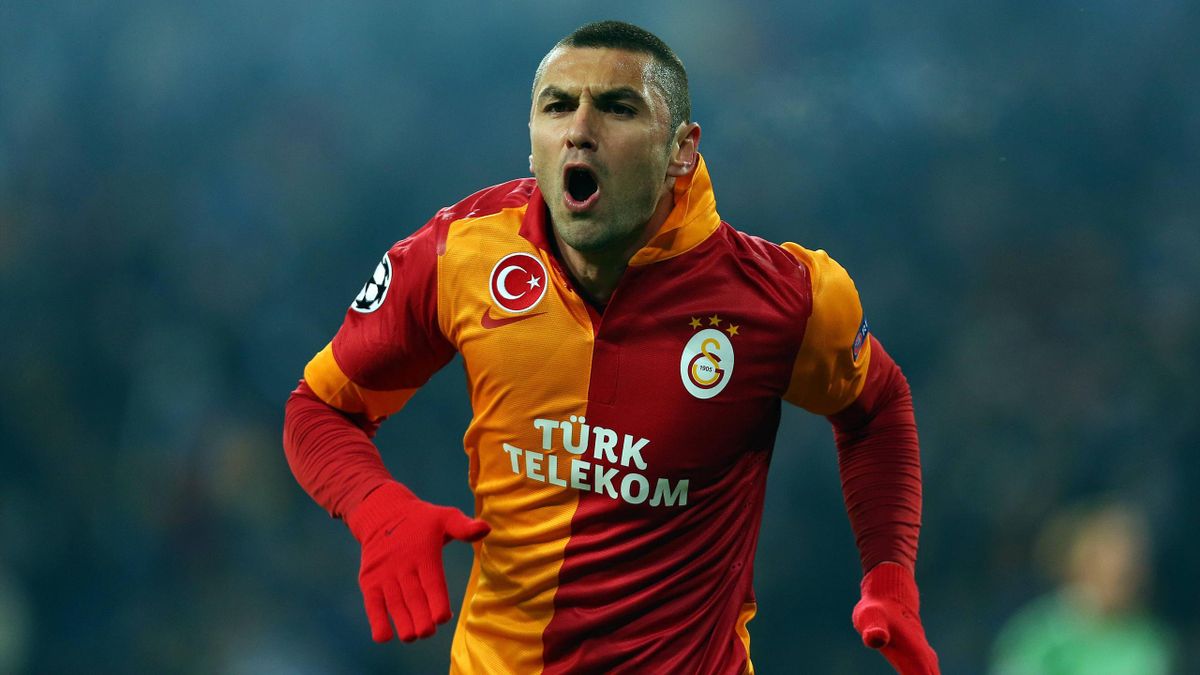 With 33 goals in the league, he was the top-scorer- a feat he would repeat next year with Gala (24 goals) along with winning the title. Furthermore, he also won the Turkish Cup twice as well as another league title before leaving for Beijing Guoan.
3 – Burak Yılmaz'ın Trabzonspor'a döndükten sonra Süper Lig'deki ilk dört isabetli şutunun üçü gol oldu. Kral. pic.twitter.com/YBfnCc1QZW

— OptaCan (@OptaCan) August 20, 2017
Two years in China made Yilmaz homesick as he returned to Turkey with four years split equally between Trabzonspor and Besiktas, scoring 43 times. With inclining age and few offers to remain, Yilmaz joined Lille for the 2020-21 campaign and what a year it was. 27 shots on target, 16 goals, five assists and the Ligue 1 crown.
🇹🇷 Burak Yilmaz scored 16 goals on 10.41 xG for Lille this season, the largest xG over-performance in Ligue Un.

The French champions signed him on a FREE from Besiktas this summer.

Unsung hero 💪 pic.twitter.com/4VTMPa2dCL

— Matchday365 (@Matchday365) May 27, 2021
He defied the odds with the young team, becoming a mentor and upsetting the established order. Though the new season has started off poorly, Yilmaz has already scored twice and shows no signs of slowing down.