There are times footballers have to make some pretty hard decisions that would shape their whole career. Big clubs are constantly swarming around players with potential trying to steal him away from smaller clubs. Footballers can either accept the high paychecks or stand their ground for the club they love. If they choose to do the latter they often go on to become one club players and eventually legends that are part of their folklore.
Jack Grealish and Harry Kane are also facing a similar dilemma since they could either play for the clubs they are stars in and create their own legacies or they can gamble a move to the elite clubs and help them win trophies. We bring you 5 one club players that chose the former and didn't leave their teams to create their own legacy, although could have been a lot more successful elsewhere.
1) FRANCESCO TOTTI (AS ROMA)
Totti is known for being arguably the best one-club player Italy has ever seen. Totti scored 307 goals and provided over 100 assists in his 25 seasons at the club. Francesco Totti came through the youth ranks of AS Roma and ended his career after 786 appearances. Although all of this wouldn't have happened if Totti would have made a different choice back in 2004.
Real Madrid were building the Galacticos at the time and Francesco Totti was on top of their wishlist. Totti had won Serie A's player of the season in 2003 and was the best Italian forward in his time. After 2004 Totti won 2 Copa Italia's with Roma but just imagine how much he could have won with Real Madrid.
Between 2004 and 2017, Madrid won 4 La Ligas and even one Champions League and more domestic trophies. Totti is a player who had the caliber of winning the Ballon d'Or if only he played for a better team. Totti was extremely close to joining Los Blancos but in the end, he decided to stay in his boyhood club. Later Totti said, "They taught us in school that family is the most important thing. Have you ever heard of someone leaving his poor parents to live with rich strangers?"
2) STEVEN GERRARD (LIVERPOOL)
Gerrard was the captain of Liverpool for more than a decade and still has a special place in the hearts of pool fans. He had been playing for Liverpool ever since he was 9 and in his 504 appearances, he scored 120 goals being a central midfielder. Gerrard was the captain of Liverpool when they won their first ever Champions League trophy in 2005.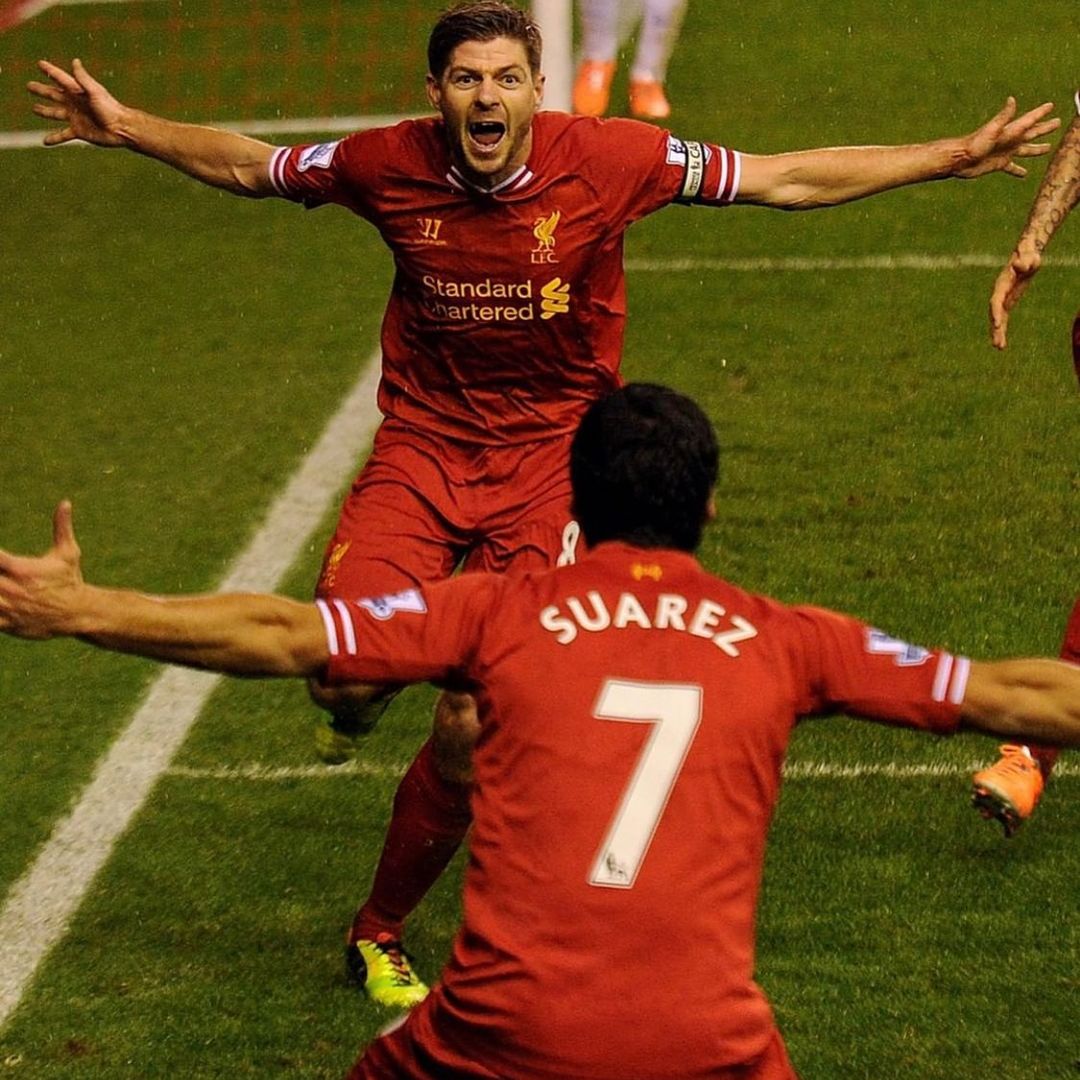 Chelsea under Mourinho made Gerrard their main transfer target that summer and the deal only fell through at the last minute. Ferrard was thinking of leaving Anfield because Liverpool weren't ready to extend his contract with 2 years already left in it. Liverpool fans had even started burning jerseys with his name on it when Gerrard decided to leave. Later he said that he used Chelsea so that he can use it as leverage in order to extend the contract. Gerrard retired in 2014 having only won an FA Cup and an EFL cup ever since then.
Chelsea was on fire under Mourinho at that time and Gerrard could have found so much success with them. Gerrard could have won the Champions League, the Europa League and 2 Premier League titles if he had made the move to Chelsea. He too could have won the Ballon d'Or at some point having already been nominated once before.
3) ALAN SHEARER (NEWCASTLE UNITED)
Alan Sheares holds the record for the highest number of goals scored in the Premier League with 260 to his name. There was a time when Newcastle were one of the best clubs in England and that was when Alan Shearer headed their goal-scoring department.
Back in 1996, Manchester United were arguably the best club in England as they were unstoppable under Alex Ferguson. United were interested in buying Alan Shearer when he was in Blackburn Rovers but Shearer snubbed their offer in order to join Newcastle since it was his favourite club growing up. Shearer couldn't win a single trophy with Newcastle whereas he could have become the best player in Europe with Manchester United.
United went on and won the Champions League the very next season and even won the treble in 1999. Shearer had the opportunity to play for United when every player in Europe was dying to play for the red devils. Although he would go down as a club legend for years to come, Shearer could never achieve the glory he deserved.
4) MATHEW LE TESSIER (SOUTHAMPTON)
Le Tessier joined Southamptonin 1986 as a teenager and went on to play 16 seasons with the club. In his 540 appearances, he scored 209 times, falling only 18 goals short of being their all-time top scorer. In 1990, Mathew had the opportunity to join Spurs which was also the club he supported as a child. However, Tessier decided he was happier helping Saints fight relegation rather than going to a better club.
https://www.youtube.com/watch?v=w8_dVekpn70
Mathew Le Tessier couldn't win any trophies with Southampton but surely went down as one of the best forwards Premier League has ever seen. He could have won the FA Cup with Spurs in 1991 and could have also helped them win a league title as well. Spurs were missing a prolific goal scorer in their side and hence the move could have been a win-win for both parties.
5) IKER MUNIAIN (ATHELTIC BILBAO)
Muniain joined Bilbao's youth team when he was 12 and by 16, he made his senior team debut. He is the youngest player to play for Athletic Bilbao and also became the youngest player to score in La Liga in his time. In his 458 appearances, he has scored 65 goals and 52 assists for the club and the best part is that the player is only 28 and is still in his prime.
Muniain had the opportunity to join Spurs under Mauricio Pochetinno but snubbed the move in the end. The Spaniard also was approached by Liverpool in 2019 but the payer refused to give in to the Champions League winning team as well. Athletic Bilbao is not going to challenge for the La Liga title anytime soon and are not even making it top a Europa League spot.
Muniain could have played for one of the best teams in the world multiple times but he decided to stay with Bilbao and is probably going to stay with them till the end as well. He was dubbed as the 'Spanish Messi' as a teenager and rightly so. Munian deserves to play for a top club that can compete in Europe but he has made up his mind of being his club's cult hero.