They are hot, they are bold and they are getting a lot of eyeballs! Not just on social media but they are setting the football pitch on fire.
From Brazil to Italy, female football referees are making everyone sweat and wet – fans and footballers on the pitch alike.
Meet the girls who are not just arbitrating on the pitch, but are breaking the rules to sex up the beautiful game.
Denise Bueno, Brazil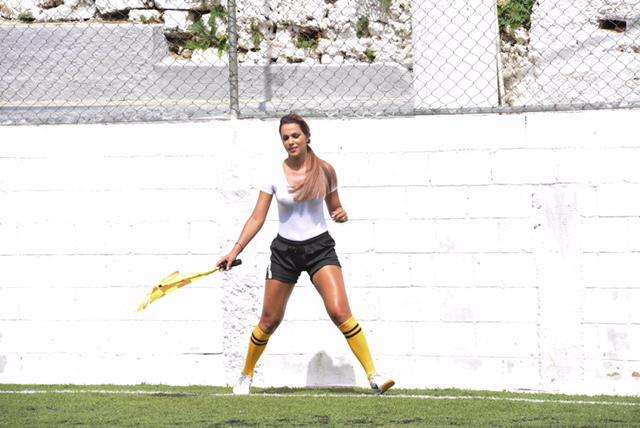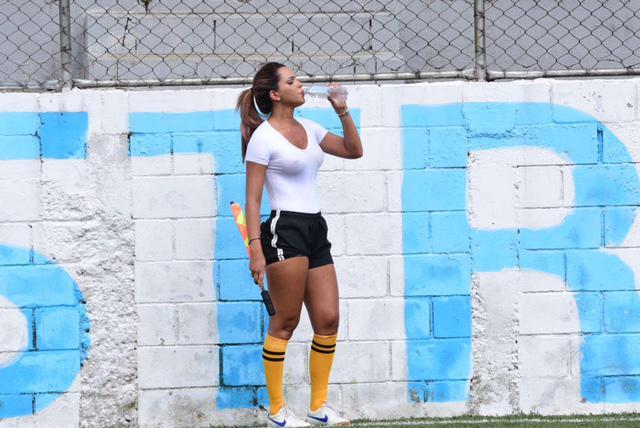 Denise a 23-year-old model, has earned thousands of followers after she officiated a Brazilian amateur match in Sao Paulo between Desire and Spotting.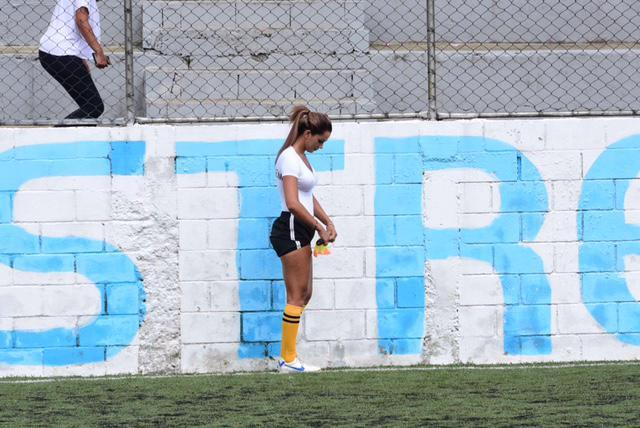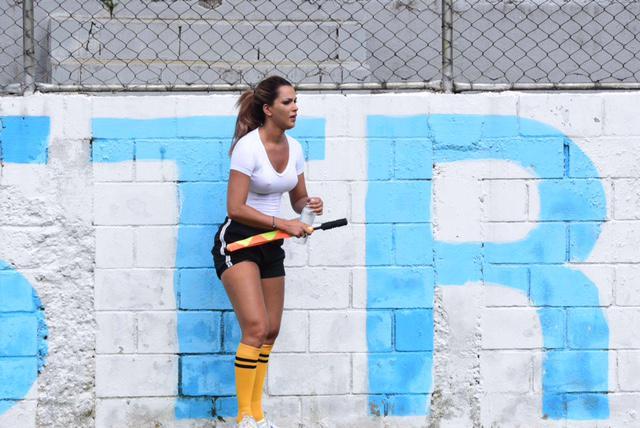 She has a skimpy white t-shirt in her kit, which brings in all eyes on her.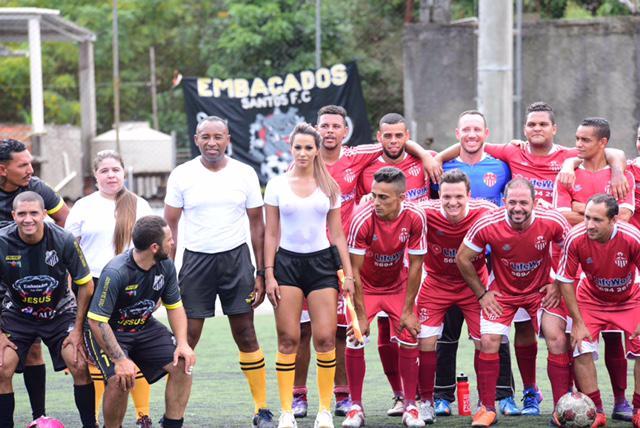 Bueno was seen wearing a skimpy white T-shirt with no bra during the Sao Paulo Match, and even the footballers could not keep their eyes off her as they lined up for a group photo.
Fernanda Colombo Uliana, Brazil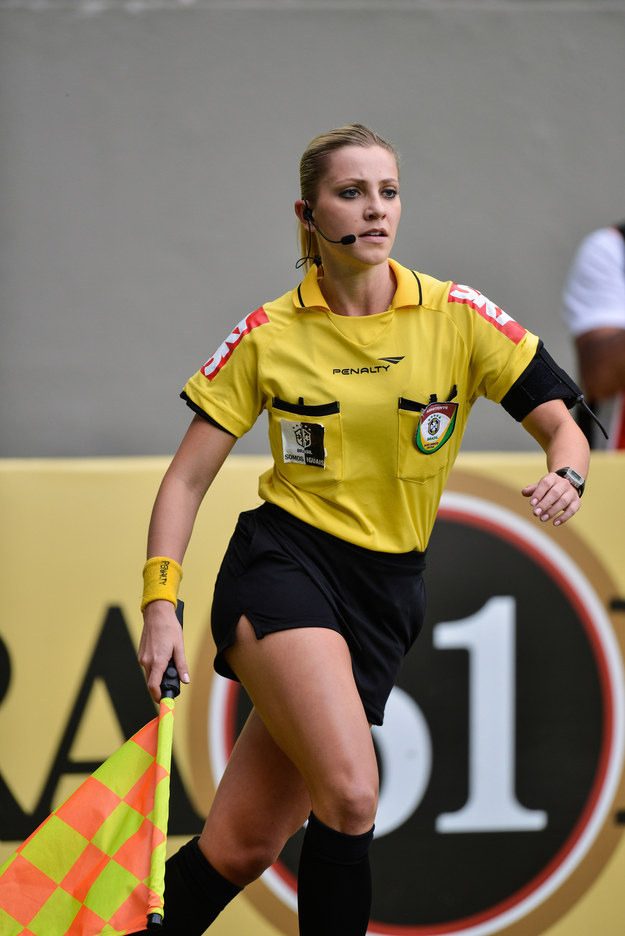 Another Brazilian on our list, Fernanda is a 28-year-old assistant referee in Campeonato Brasileiro Série A.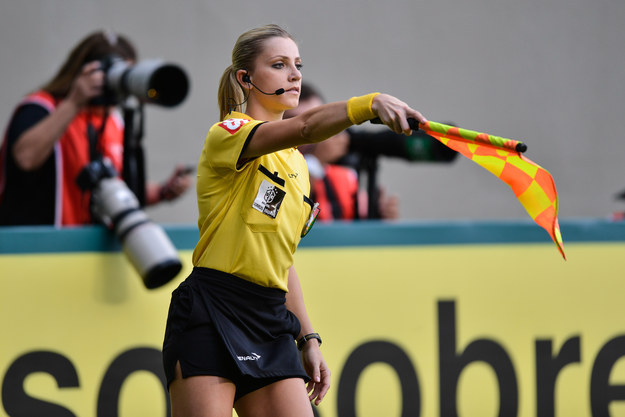 She has become an internet sensation with her model-like looks and her strength in a male dominated industry. She is active and has immense knowledge about the game.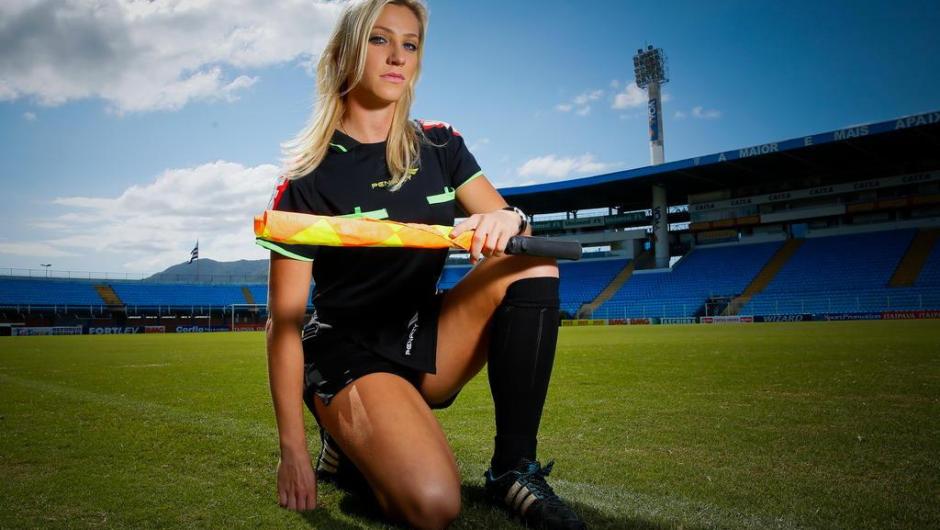 This Brazilian referee has always dreamt of working as a lineswoman at the highest level of the game.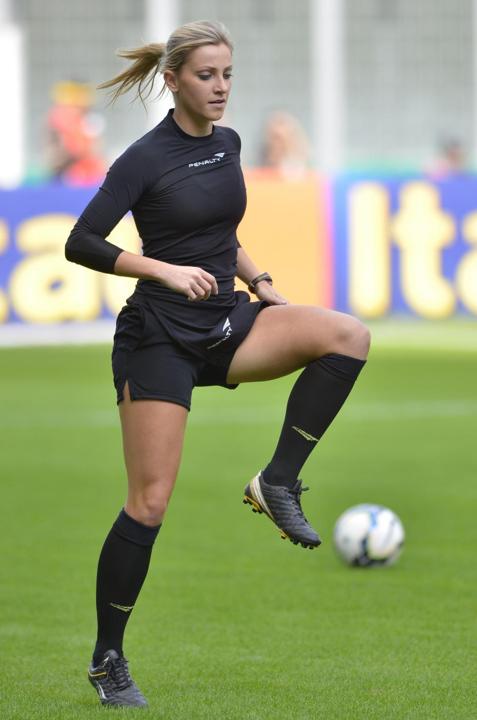 The sensational referee ran the line in a Copa do Brasil match in 2014. She has officiated Atletico Mineiro's 2-1 win over Cruzeiro.
ALSO READ: Rafael Van Der Vaart's Ex-Wife Motivating Hannover With A Striptease
Elena Tambini, Italy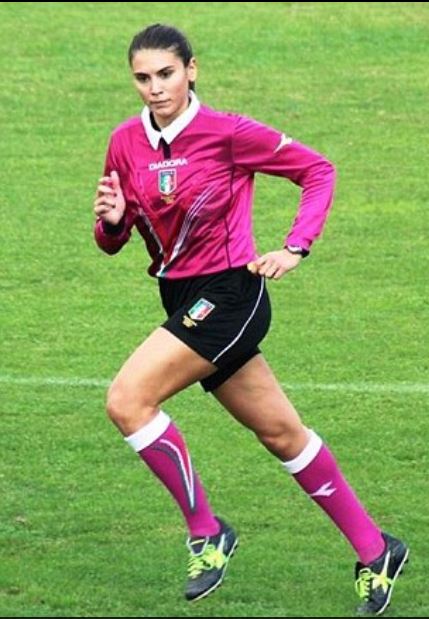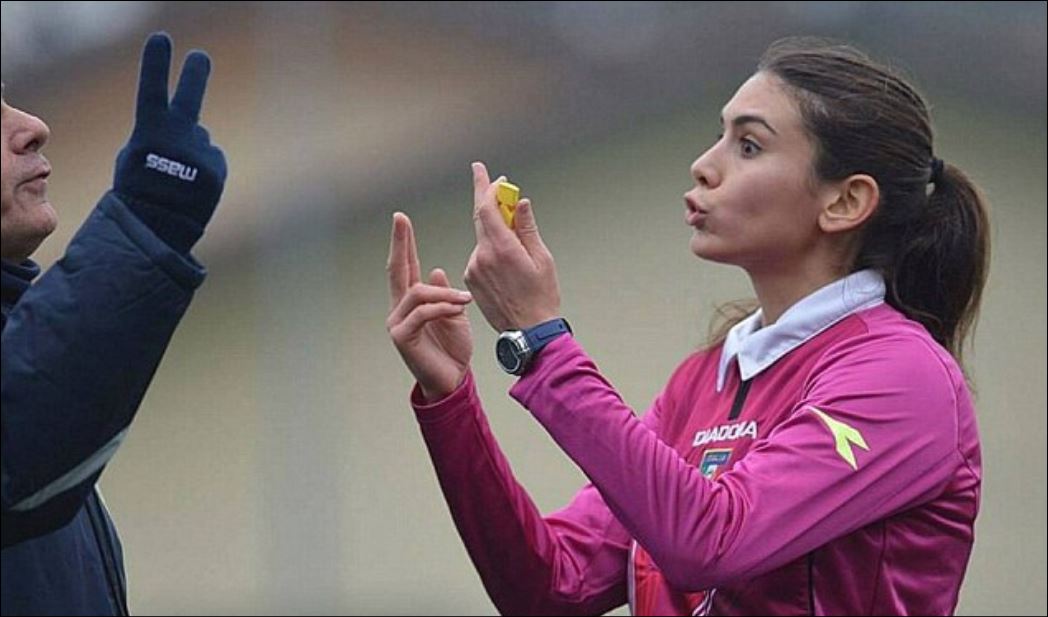 Elena Tambini was voted for Italian Football's Most Desirable Referee. This 25-year-old referee is a part time model as well.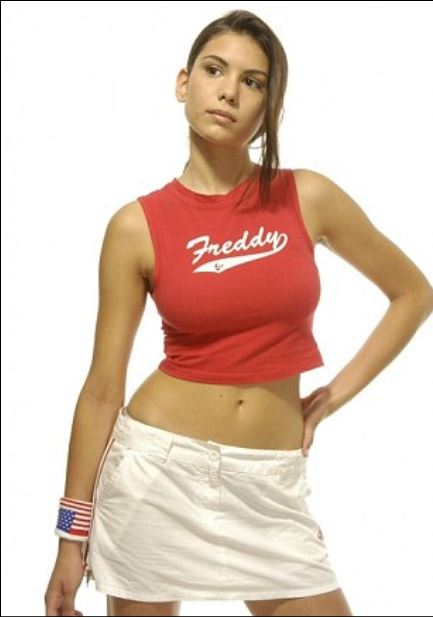 She is the referee in Italian Leagues and was officiated in Serie A, Italy's equivalent of the Premier League in Britain.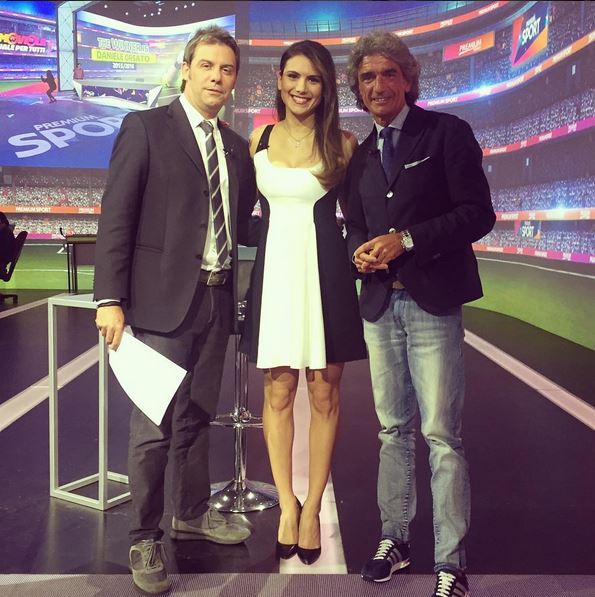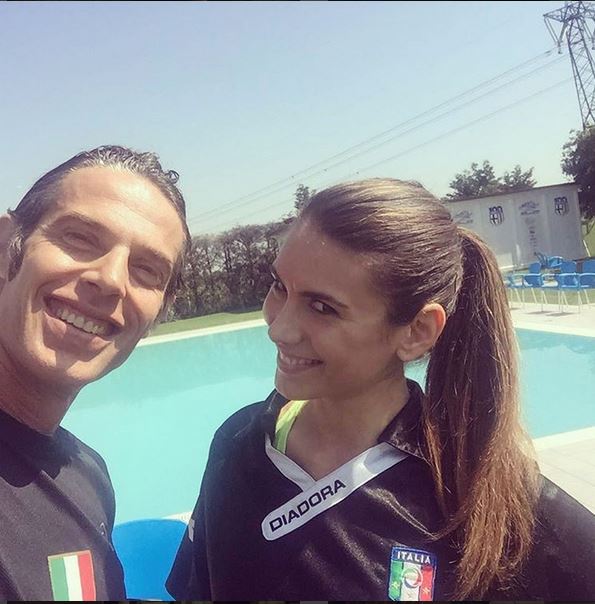 But she hung up her whistle to become a full time TV pundit.
ALSO READ: Howard Webb's Girlfriend Bibiana Steinhaus Becomes First Female Referee In Bundesliga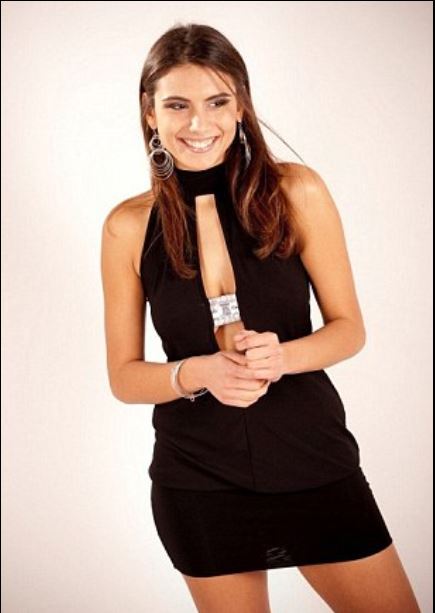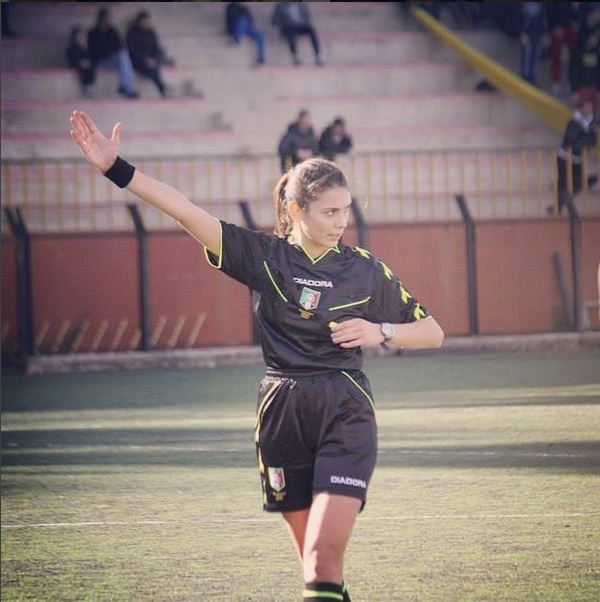 Elena raised some eyebrows among football officials in 2015, when she posed in a bikini on the beach, cropped shorts and tight tops showing off her slim figure.
Sian Louise Massey-Ellis, England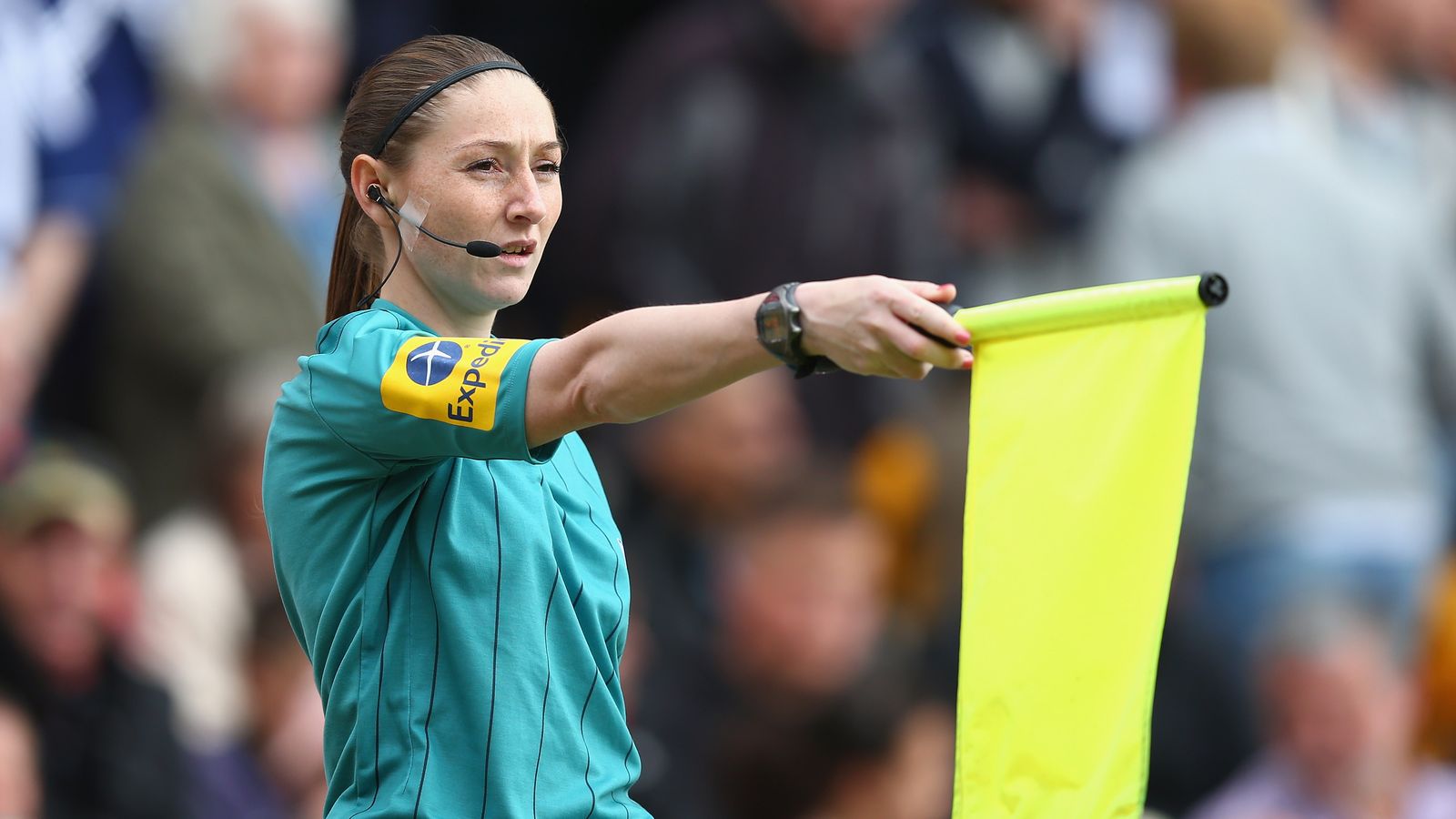 Sian Massey is 32-year-old assistant referee in English Premier League. She has been in-charge of a number of matches in the FA Women's Super league.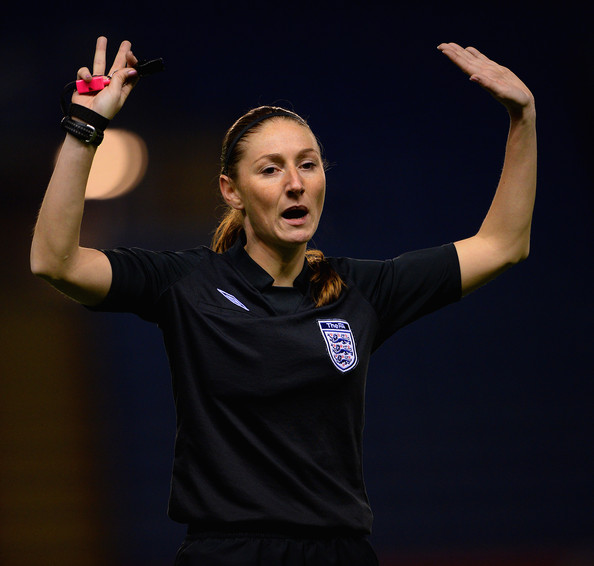 She was awarded the Member of the Order of the British Empire (MBE) in the 2017 New Year Honours for services to football.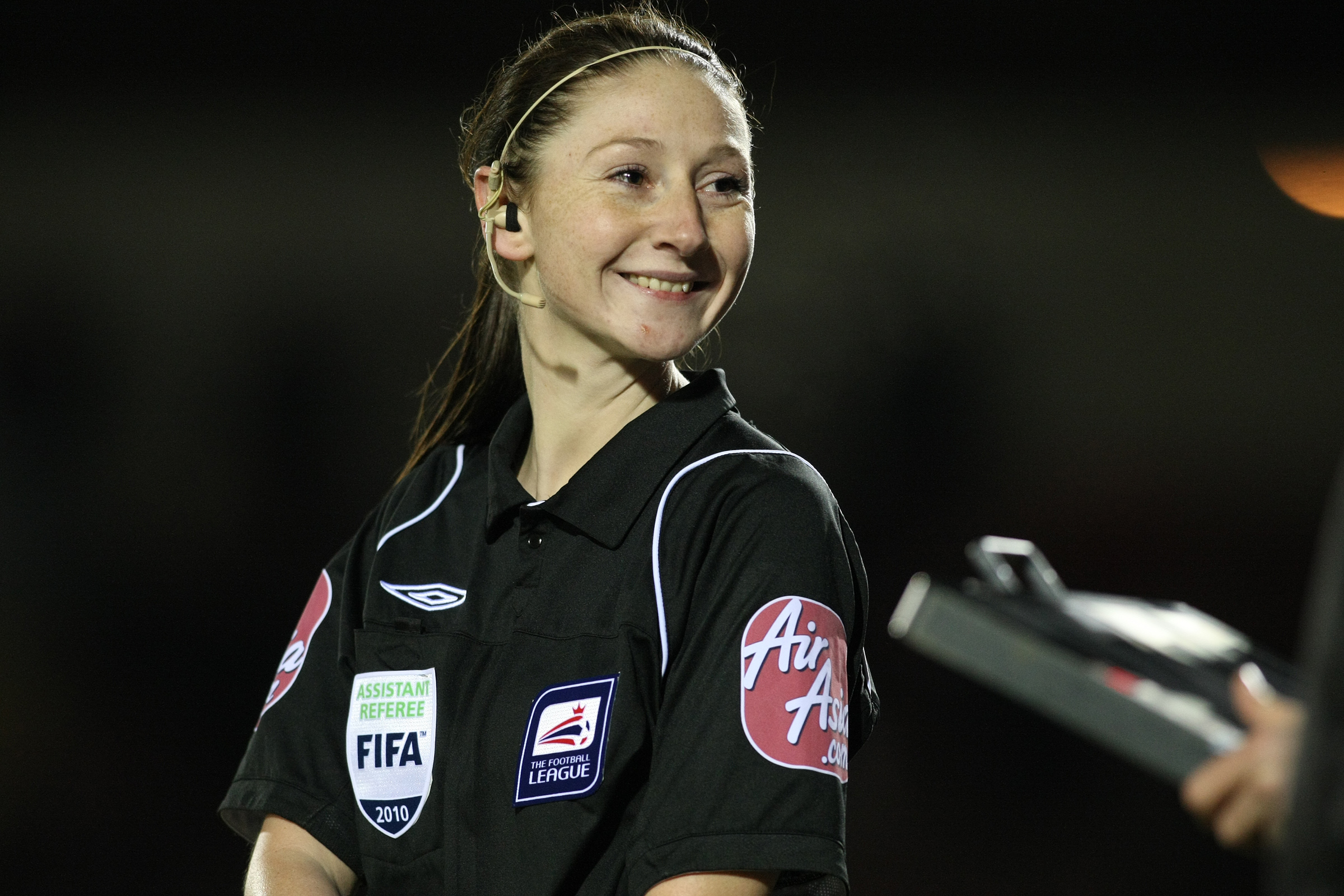 Sian was appointed to the FIFA list of female assistant referees in 2010, and was assistant referee for her first Premier League game in December 2010.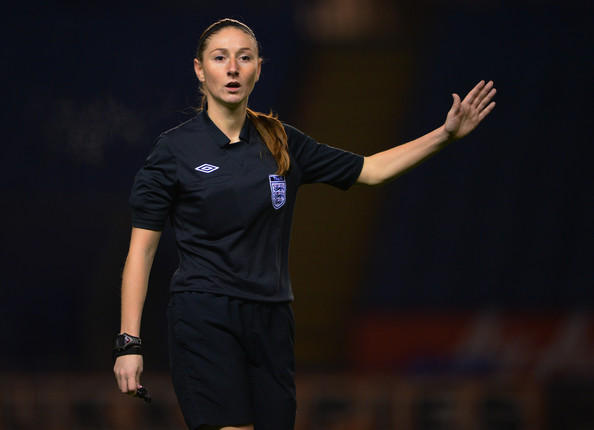 In January 2011, she found herself at the centre of a sexism row following off-air comments made about her by TV presenters Andy Gray and Richard Keys.
Also Read: Brazilian Football Has A New Idol In Stunning Lines-Woman Denise Bueno – Whose Kit Includes A Wet T-Shirt
Claudia Romani, Italy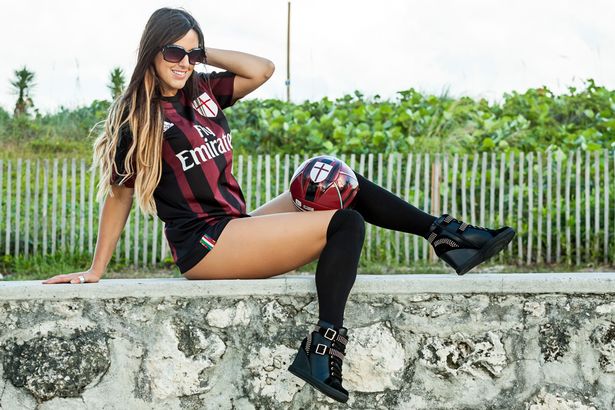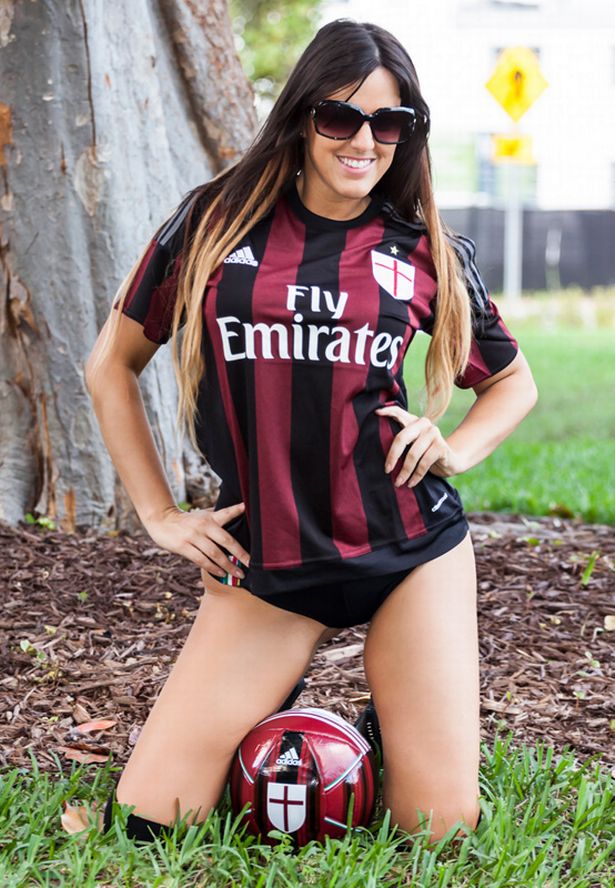 Claudia Romani is a 34-year-old model and was regarded as the world's sexiest referee. She is qualified to umpire fixtures in Italy's Serie A and Serie B.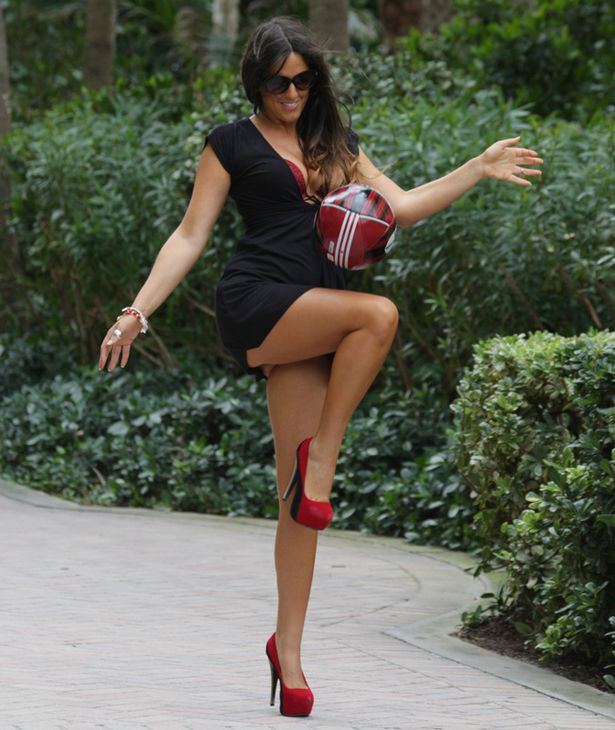 She has appeared on covers like GQ and Maxim. In 2006, she was voted as one of the 100 Sexiest Women on the Earth.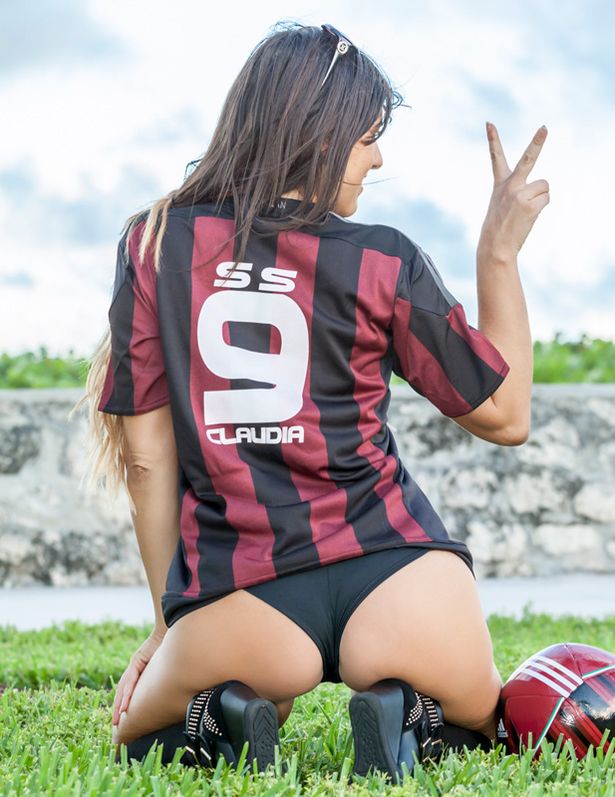 She won the title of Miss Internet by Clarence as well as "Denmark's Most Beautiful Legs" by Q magazine.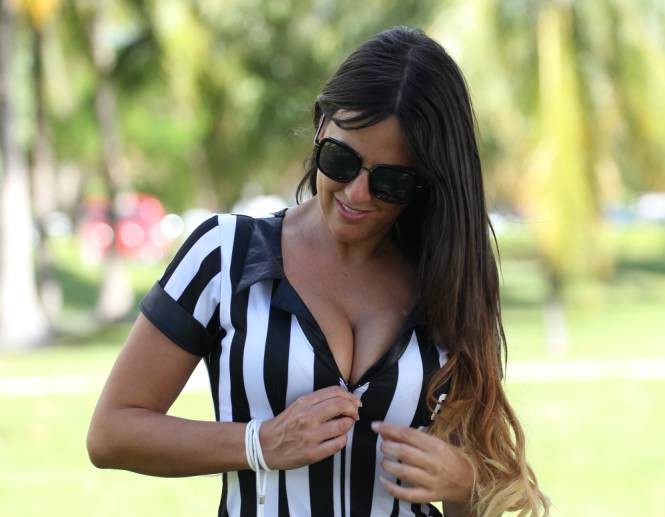 Three of her picture made it to the VH1 chart of the 100 Hottest Bikini Photos of 2012.
Aurélie Sarà Bollier, Switzerland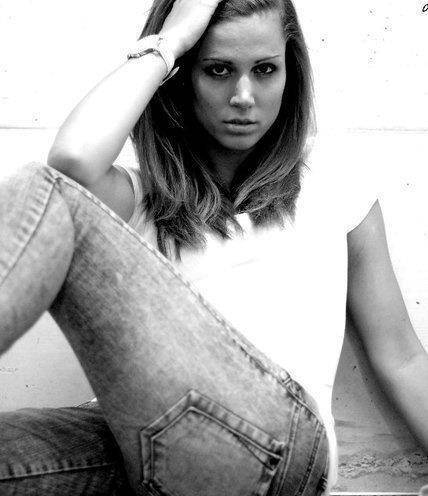 Aurélie Sarà Bollier is a 27-year-old referee in Ameuteur leagues in Switzerland and is a full time model. This Swiss model is comfortable in showing off her tattoos and loves animals.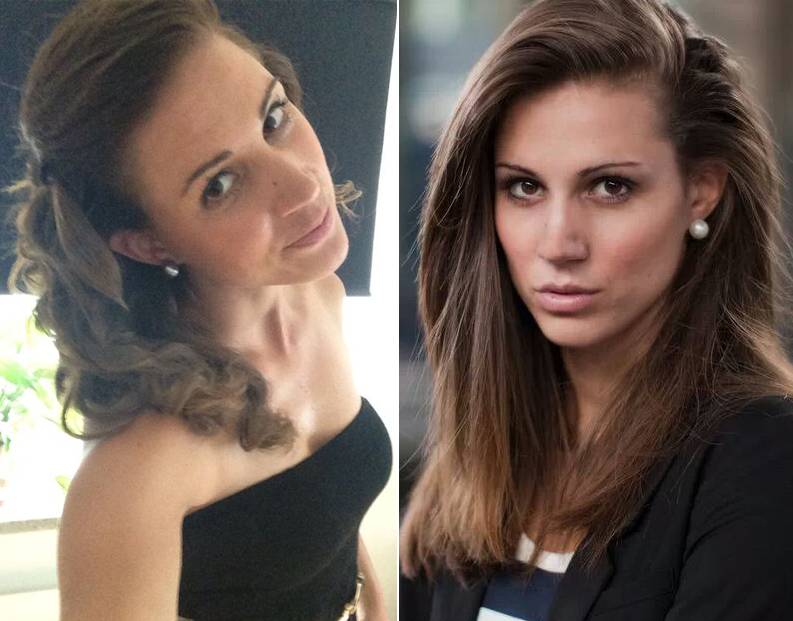 She has done photo shoots for magazine like Maxim.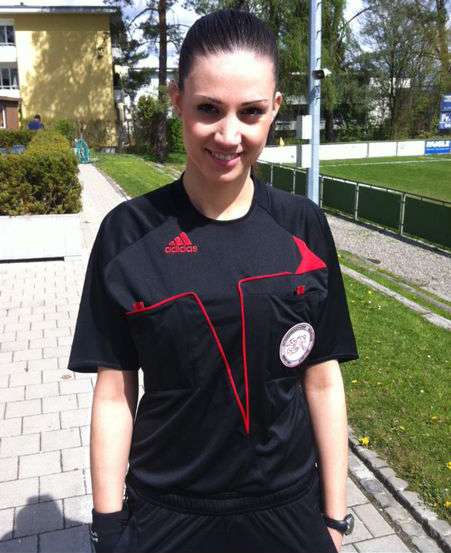 Aurélie said in an interview that she will never referee a professional game.