Football is a religion for its billions of fans across the world. That makes sense given how it views non-heterosexual players of the game. There is a severe dearth of LGBTQIA+ players in the men's professional leagues and the reasons are pretty obvious. Homophonic chants and comments, online trolls, social media hate, death threats and extreme scrutiny of personal lives of those who have been brave enough to come out publicly about their sexuality in this toxic Eco-sphere of football . Those all that came out have put off many, many players.
ADIÓS, HOMOPHOBIA! 👋

Mexico's soccer team is banning fans at its first two World Cup qualifiers after they used an anti-gay chant in last spring's pre-Olympic tournament.https://t.co/kiiwkHgjmL

— Los Angeles Times (@latimes) June 18, 2021
Nevertheless, the lower leagues and semi-professional game do have a few "out" players with the latest being Jahmal Howlett-Mundle. The 24-year-old plays in the ninth-tier of English football for Sheppey United and disclosed that he is bisexual in July this year.
— Sheppey United FC (@SheppeyUFC) July 27, 2021
Needless to say, he was subjected to abuse within a week during a league match. With players afraid to reveal their true selves for years on end, FootTheBall looks at the bravehearts whom the world knows about now.
ANDY BRENNAN
The Australian forward plays for Hume City in his homeland. Brennan had previously represented Newcastle Jets in the top-flight (A-League) during 2015-17. Injury problems and a lack of game time saw him become a journeyman after leaving the Jets. The 28-year-old came out in 2019, in an interview with the Herald Sun, thereby becoming the first gay male player from Down Under.
Gay footballer Andy Brennan says life is "so much better" since coming out.https://t.co/MuijkjGUiR pic.twitter.com/TRq2AWAGvY

— GAY TIMES (@gaytimes) July 31, 2019
Brennan also revealed that he had dated girls in the past and it took many years for him to gather up the courage to reveal it to the public. 
COLLIN MARTIN
The 26-year-old is one of the very few active footballers to come out as gay. Martin started his career with Major League Soccer (MLS) club D.C. United before moving on to Minnesota United in 2017. It was during the second year of this stint when Martin decided to post on Twitter regarding his sexuality, saying he is proud to be "playing as an out gay man."
Tonight my team, @MNUFC , is having their Pride night. It's an important night for me — I'll be announcing that I am an openly gay player in Major League Soccer. #soccerforall pic.twitter.com/cOJQXfrBiv

— Collin Martin (@martcw12) June 29, 2018
His announcement in June, which is observed as "pride month" worldwide, came on the same day that Minnesota were hosts to FC Dallas in a "Pride Match" to show support for LGBTQI+ rights. Martin confessed that his friends, family, and teammates were aware of this long before his official coming out. He was awarded the annual Athlete Ally Award in 2019 but there have been some unsavoury incidents.
My statement on what happened in last nights match. The response that followed from my coaches, teammates, and the entire @SanDiegoLoyal organization was truly moving. They had my back and wanted to make a statement that we aren't going to stand for this hate in our game. pic.twitter.com/yhTxeL2XkC

— Collin Martin (@martcw12) October 1, 2020
Now playing for San Diego Loyal in the USL, Martin was the target of racist and homophobic slurs while playing against two different teams in 2020. That saw the San Diego players walk off the field during both encounters with one of the perpetrators being banned and fined.
THOMAS HITZLSPERGER
The most famous name on the list given his CV of clubs and representation with the German national team. Currently serving as the head of sport for VfB Stuttgart, the team with whom he won the Bundesliga in 2007. Hitzlsperger represented Die Mannschaft 52 times, including the 2006 FIFA World Cup and Euro 2008. The 39-year-old has had spells in England as well with Aston Villa, West Ham and Everton.
On this day 14 years ago, VfB Stuttgart needed a point to secure the Bundesliga.

Trailing Cottbus 0-1 at home, Thomas Hitzlsperger scored this absolute banger and they went on to win 2-1, and claim the title.

Imagine the scenes when this went in! pic.twitter.com/u4UPyJtbeK

— Alistair Hogg (@alistairjhogg) May 19, 2021
After retiring in 2013, he came out as gay in 2014 in an announcement through the German newspaper Die Zeit. Furthermore, he revealed that he only realised this a few years back which made sense in hindsight. That is because Hitzlsperger split from longtime girlfriend Inga just a month before they were due to get married in 2007.
Coming out in 2013, Thomas Hitzlsperger remains the highest profile male footballer to come out as gay #IDAHOBIT2017 pic.twitter.com/Hf2X57nMSz

— Fare (@farenet) May 17, 2017
Hitzlsperger received widespread support and encouragement from fellow German players and even national coach Joachim Loew himself, who said he "deserved respect from every side."
ROBBIE ROGERS
One of the more known faces in USA football as well as in England, Rogers also played for the national team 18 times. After a successful four-season spell with Columbus Crew in MLS, he moved to Leeds United. However, he was ravaged with injuries and only made four appearances for the club during his debut season. That was not enough to convince then-manager Neil Warnock who sent him out on loan for the next six months.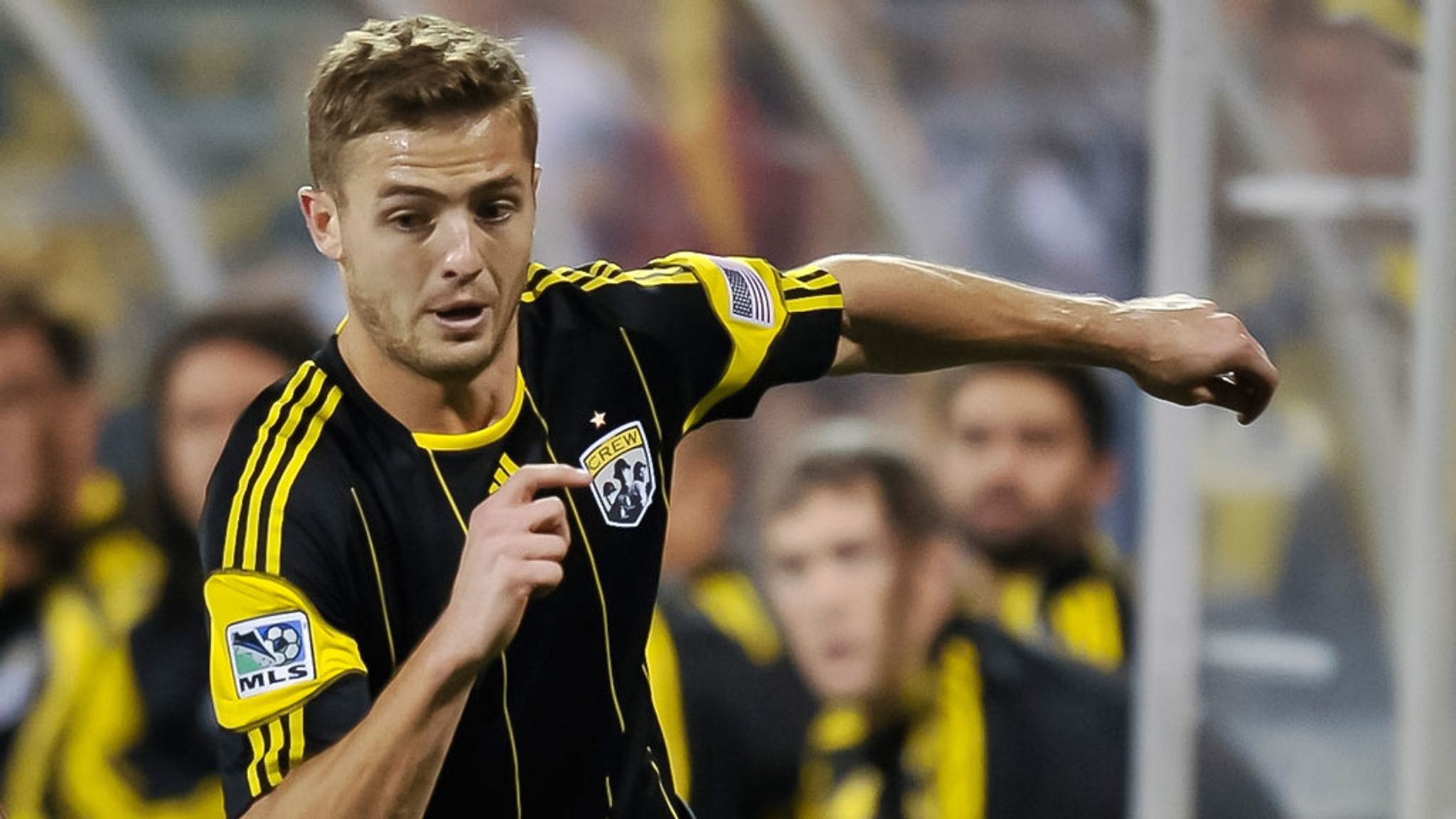 He left Leeds in early 2013 before making his announcement on his personal blog. That made him the second British-based player to come out as gay since Justin Fashanu in 1990. Along with this, Rogers also confirmed that he was retiring from football, which he would later reveal was because of the intense pressure and scrutiny from England's press as well as the fans.
#OnThisDay in 2013, @robbierogers published a personal blog post… ⚽️🏳️‍🌈🙏

We've marked this moment in #LGBT+ sports history on our Insta today 📸 https://t.co/uGiBbfHNOc

📖 Quote from Robbie's autobiography 'Coming Out To Play': https://t.co/SWSimeVRRK#LGBTHM21 #FvH2021 pic.twitter.com/bib6ungAUo

— Sports Media LGBT+ (@SportsMediaLGBT) February 15, 2021
Nevertheless, he reversed his decision in May, after talking at an LGBT youth event in Oregon, where he felt like a "coward" at not using the "platform and voice" he had. Thereafter, he joined LA Galaxy and became the first openly gay player in a top North American professional sports league. It got even better next year as he became the first openly gay male athlete to win a major sports trophy in the USA as Galaxy won the MLS Cup.
Good luck tonight @LAGalaxy!!! Need another one of these pic.twitter.com/vPmAEpGLeH

— Robbie Rogers (@robbierogers) March 2, 2019
Rogers was also inducted into the National Gay and Lesbian Sports Hall of Fame and is now married to writer-producer Greg Berlanti, with the pair have two children together. 
DAVID TESTO
The 40-year-old played in the MLS and the USL from 2003-11 including USL Championships twice. Testo came out in November 2011, just a month after retiring with the Montreal Impact, in an interview with Radio Canada. He also mentioned that his family, friends and everyone at his former club were aware of his orientation before his announcement.
Aug 7 Happy birthday David Testo American retired soccer player who, after his playing career ended in 2011, became the first male American professional player of that sport to come out as gay. pic.twitter.com/tvlsmVRbGy

— BobbyB🏳️‍🌈🇺🇸 (@BobbyB_RI) August 7, 2019
Testo became the first American male professional footballer to come and has remained active in eradicating the discrimination and hate faced by sportspersons of the LGBT community. He is on the Advisory Board of 'You Can Play,' a social activism campaign that fights homophobia in sports along with featuring in the 2019 documentary Standing on the Line which is based on the same topic. 
ANTON HYSEN
One of the more colourful names on the list given how he branched onto different things. Hysen played in the Swedish top-flight during the 2008-09 season before dropping down to the second-tier. At just 20-years-old, Hysen came out as gay during an interview with Swedish magazine Offside in 2011. Though his football career ended in 2015, Hysen has had various other pursuits.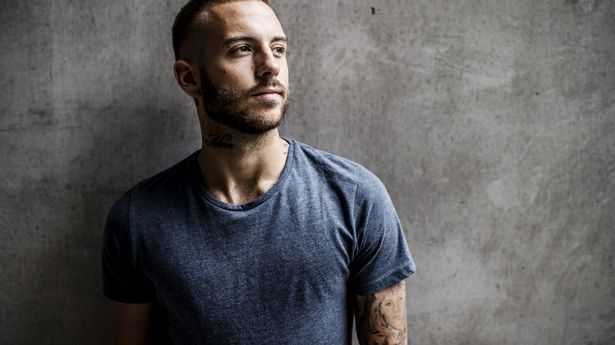 He modelled for magazines as well as winning the seventh season of Let's Dance, a dance-reality show in his homeland. Furthermore, he also said that he gets calls from other anonymous players who wanted to come out too. Hysen advocates for the acceptance of homosexuality in sports and the film Rise Above released in 2013 was based on his journey as a gay player. 
OLIVIER ROUYER
The Frenchman has played for AS Nancy, Strasbourg and Lyon during the '70s and '80s, winning the Coup de France in 1978. Rouyer was also capped 17 times by Les Bleus and since retiring, has also worked as a coach for Nancy and FC Sion before the turn of the century.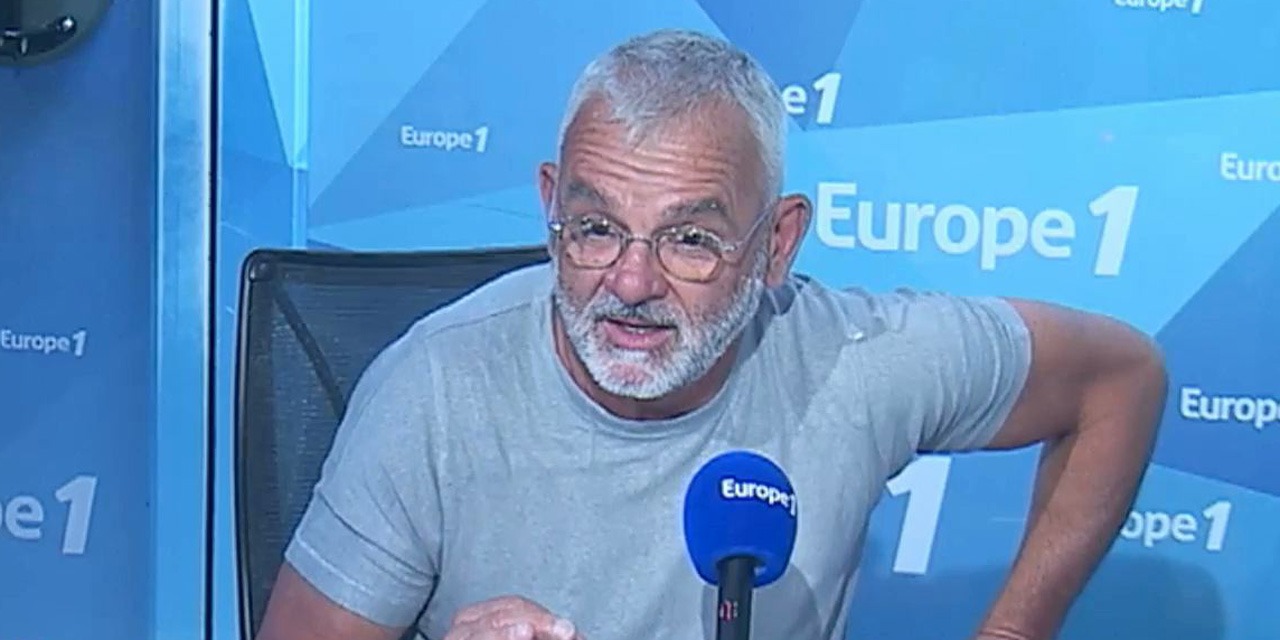 However, given the nature of those times and general vile attitude to people of a different orientation, especially footballers, it was only in 2008 when Rouyer came out as gay. He remains the only player from France to stay true to himself publicly and is working to fight homophobia in his country. 
JUSTIN FASHANU
The life and tales of Fashanu are as extraordinary and moving as they come. A journeyman footballer for most of his career, he became the first Black player to command a transfer fee of £1m when he moved from Norwich to Nottingham Forest in 1981. Having been a regular goal scorer for the Canaries, he struggled to settle at his home after his relationship with Brian Clough worsened.
Remembering Justin Fashanu on what would have been his 60th birthday.

❤️ #NFFC pic.twitter.com/TBOSLhOg2a

— Nottingham Forest FC (@NFFC) February 19, 2021
The manager was loathed at having a player who was rumoured to be visiting gay bars and pubs. Fashanu was loaned out after just one season and eventually headed to the USA for surgery after suffering a heavy knee injury. After his return to England, he played for numerous clubs without much success or stability. His coming out was announced in The Sun tabloid with the headline "£1m Football Star: I AM GAY" in October 1990.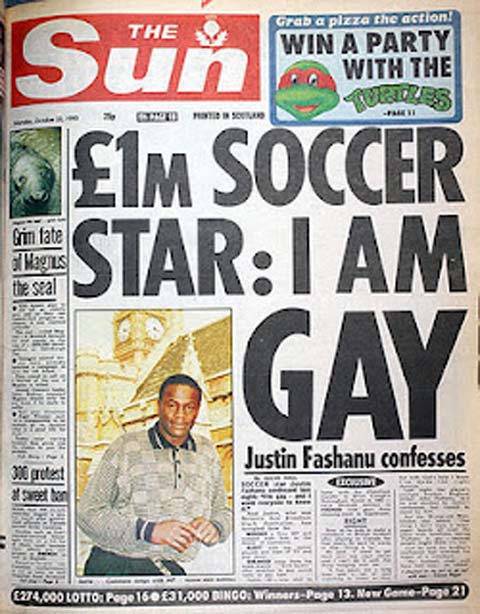 Fashanu was targeted by opposition fans and even sections of the media as he credits his coming out with losing opportunities to play more regularly. He remains the only top-flight male footballer to come out as gay during his playing career. After he moved to the USA once again, Fashanu was charged with sexually assaulting a 17-year-old in Maryland in 1998, a State where homosexual acts were a crime back then. He fled to England and took his own life, with his suicide note stating "…I had already been presumed guilty. I do not want to give any more embarrassment to my friends and family."
#OnThisDay in 1998, Justin Fashanu – the game's first openly gay professional – passed away.

Justin's legacy lives on at the @FootballMuseum. The forward will be celebrated further as part of an upcoming @BhmUK display, featuring newly commissioned artworks. 🏳️‍🌈 pic.twitter.com/NjrtuTZMiT

— Nat. Football Museum (@FootballMuseum) May 2, 2018
Fashanu was ranked 99th by The Pink Paper in their list of 'Top 500 Gay and Lesbian Heroes. The team Justin Fashanu All-Stars was created in 2009 under the auspices of the FA by the Justin Campaign, which promotes inclusion of openly gay footballers and fights homophobia. In 2017, Netflix released Forbidden Game: The Justin Fashanu Story, a film covering his life and death. 
We're remembering Justin's talent on the field. He became the first black footballer who command a seven-figure fee when he signed for Nottingham Forest in 1981. @Officlal_nffc#JustinFashanu #TheJustinFashanuFoudnation #TJFF #NottinghamforestFC #football #equality #diversity pic.twitter.com/zsI7jeFR9r

— The Justin Fashanu Foundation (@TJFFOUNDATION) March 9, 2020
The attitude towards the LGBTQIA+ community in football is certainly changing with the times nowadays but we are still a long way off from total acceptance. Despite the burgeoning number of female footballers to come out over the years, with Canadian midfielder Quinn becoming the first trans athlete to win Olympic gold this year.
Breaking: Soccer player Quinn has made history for transgender athletes, becoming the first out trans athlete to win a gold medal at the #Olympics following Canada's match against Sweden in the women's soccer gold medal match Friday! pic.twitter.com/tJC0pCgaUI

— Out Magazine (@outmagazine) August 6, 2021
It is high time that the fans, media, governing bodies, and everyone involved in the sport comes together and makes an all-inclusive environment which provides greater protection and visibility for young talents to express themselves. Norwich player Billy Gilmour was subjected to homophonic chants recently in the Premier League which will further put off allies of the community. The fostering of players and the means to support them effectively is all of our responsibility.