After a quiet summer transfer window, it seems like Liverpool are ready to go all out in the next few months. The fans were disappointed to see Liverpool not approach any new players in a window that saw many iconic signings due to the relaxed FFP regulations of UEFA. Liverpool failed to capitalise on the situation, but here's something that the Anfield fans can look forward to.
https://www.instagram.com/p/CTHPQ3WCNPY/?utm_source=ig_web_copy_link
Liverpool are trying to sign Borussia Dortmund's young prodigy, Jude Bellingham for a club-record fee of £80million. Here's why Bellingham is worth such a massive amount of money and what impact would the English midfielder bring to Klopp's side.
HOW GOOD IS JUDE BELLINGHAM
Dortmund is known for nurturing potential young talents into mature footballers ready for first-team action. Like Erling Haaland, Jadon Sancho and Giovanni Reyna, Jude Bellingham too is one such teenager who was exceptional last season.
https://www.instagram.com/p/CSZukmwijps/?utm_source=ig_web_copy_link
When he was 16, Bellingham had a great spell at Birmingham and helped them stay in the 2nd tier of English football. Bellingham was picked up by Dortmund ahead of last season and the rest is history. Bellingham has been a regular first-team player for Dortmund and had a huge influence on the German side.
https://www.instagram.com/p/CQET98Zgg_B/?utm_source=ig_web_copy_link
At just the age of 17, Bellingham received his first cap for England against the Republic of Ireland in November 2020. Despite the heavy contention for a spot in England Euro 2020 squad, Bellingham made the cut and even had 3 appearances in the prestigious tournament.
CAN BELLINGHAM DO WELL UNDER KLOPP
Gini Wijnaldum was an integral part of Klopp's system at Liverpool and with him gone to PSG, there is a gaping hole in Liverpool's pecking order that needs to be filled. Jude Bellingham is a great player but his massive transfer fee is surely bound to raise some eyebrows among their supporters. Bellingham still has 4 more years left in his contract, which means a free transfer is out of the equation. Liverpool will have to spend top dollar for Bellingham and he is worth every penny.
https://www.instagram.com/p/CPTP-H8j_-Q/?utm_source=ig_web_copy_link
Liverpool were about to have a disastrous season last year since all their centre-backs got riddled with long-term injuries. Even after getting replacements in January, without Van Dijk, their defence seemed extremely unstable. Liverpool also don't have enough depth in the middle of the park and Bellingham can be the long-term solution to their problem since he is only 18 and can stay at Anfield for many years to come.
https://www.instagram.com/p/CPLr32JgvXc/?utm_source=ig_web_copy_link
Bellingham is a central midfielder but his defensive prowess can enable him to become their defensive rock in the holding position as well. He makes 2.92 successful tackles and 2.51 successful clocks per 90 which are close to the best figures in the league. Klopp being a German coach is a massive fan of Gegen Pressing, which involves applying aggressive pressure to more than one player at a time. Dortmund follow a similar system which means Bellingham is well acquainted with that kind of football and his 23.32 presses per game on average backs his ability.
https://www.instagram.com/p/COWBIN1gnuK/?utm_source=ig_web_copy_link
On top of his defensive prowess, Bellingham is equally strong at the front foot. Normally, central midfielders initiate the link-up play and aren't the main architecture of the team's attacking plays, but Bellingham is different. Bellingham is always in the thick of things in the final third and he doesn't let this interfere with his defensive duties as well. He takes 1.72 shots on goal per 90 despite playing so deep. He also makes 3.3 touches in the opposing penalty area which is a high number for a player in his position. His passing game has been top-tier as well having made 5.36 progressive passes per game.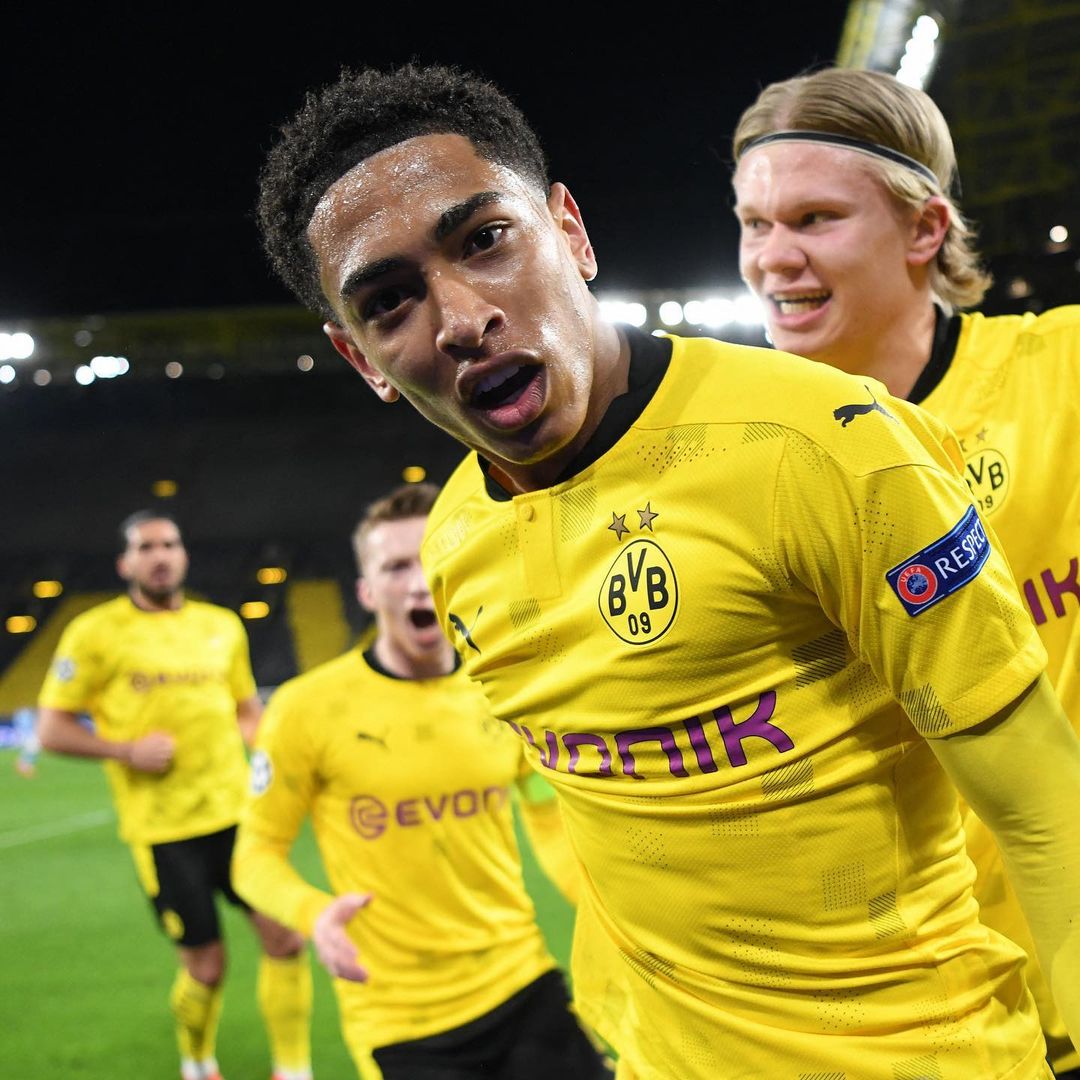 Bellingham can contribute to the forward play and fulfill the job of a holding midfielder at the same time. Similar things were expected by Thiago when he joined Liverpool but it is safe to say that his performances have been below sub-par. Liverpool fans should be cheerful about this possible new addition to the squad since they are getting away with an amazing player who has the potential to be one of the best in the world. If Liverpool are able to seal this deal, Bellingham's name will be echoing inside the Kop in no time.