England by far produces the best young footballing talents in the world since they have world-class youth clubs and facilities that help them find hidden gems from the sand. But with the tough competition for a spot in their senior squad, players often choose to play for another nation if they have the choice.
Callum Hudson Odoi, a sensational young talent from England struggled to get an international call up and has also been refused quality first-team minutes in his boyhood club, Chelsea. A player who was part of the U17 World Cup-winning squad from 2017. A player with a lot of potential but hasn't gotten the chance to shine at a big stage. Callum has the option to switch his nationality and play for Ghana since he is eligible because his father is a Ghanaian.
But Hudson-Odoi won't be the first major player to make a decision like that. Here are 10 players who have represented England in the youth levels but changed their nationality to play for a different country at the senior level.
JAMAL MUSIALA (GERMANY)
Bayern Munich's rising talent has featured in Germany's senior squad in the World Cup qualifiers and he is also part of their squad in Euro 2020. A prominent name in Germany, Musiala has also played for England at the youth level. Musiala has played for England from their U15 to U21 squad and he has also played a short spell for Germany's youth squad. Everyone thought the youngster would choose the country he grew up in, but Musiala chose to play for Germany, the country he was born in instead. It took a lot of persuasion from Joachim Low but the youngster decided to play for Germany at the senior level since he will get more game time. Musiala also had the option to play for Nigeria courtesy of his father but he wasn't interested in playing outside of Europe.
RYAN GIGGS (WALES)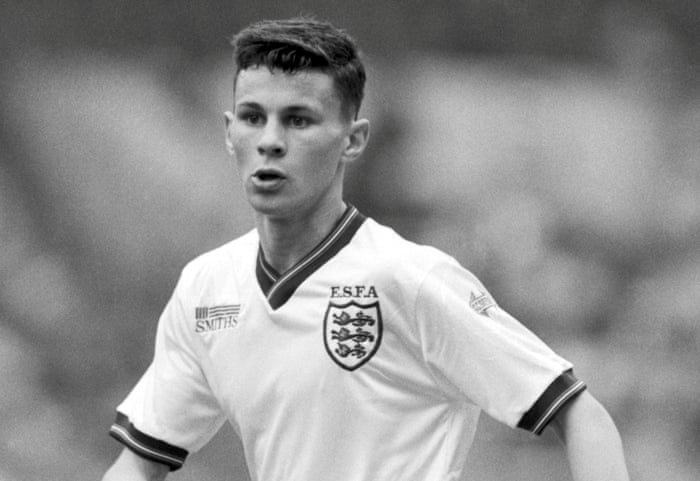 The Manchester United and Welsh legend Ryan Giggs went on to be a national legend on the pitch, but there has also been a time when Giggs wore the 3 Lions Crest with pride. Giggs was the captain of England's U15 squad having done his schooling in Salford, Manchester. He featured in 9 games out of which he beat his future team Wales on 4 occasions. Giggs joined the Welsh U21 side saying "I'd rather go without qualifying for a major championship than play for a country where I wasn't born or which my parents didn't have anything to do with."
WILFRED ZAHA (IVORY COAST)
Crystal Palace star Wilfred Zaha was one of the most priming youngsters of England during his teenage years when he played for their U21 squad between 2011 and 2013. Zaha decided to play for Ivory Coast in 2016 because of his Ivorian parents. Gareth Southgate tried to talk him out of his decision since he wanted him to be in contention ahead of the 2018 World Cup but a phone call from Didier Drogba was enough for Zaha to finalise his decision. As of now, the 28-year-old centre forward has scored 20 goals for Ivory Coats and counting.
MICHAIL ANTONIO (JAMIACA)
Antonio has been making it big in the Premier League this season and his prolific \goal scoring ability has helped West Ham make a positive start to their new campaign. With the form he is in, Antonio would have surely been called up by the International squad of England. Antonio has played for England during friendlies on multiple occasions but the player decided to play for Jamaica recently and got his first-team call up a couple of months ago. Antonio had decided he was going to play for England in 2016 but due to lack of minutes on the pitch and being snubbed during important games due to the high competition in the pecking order, Michail Antonio announced he got his Jamaican passport and will represent his home country internationally.
BEN BRERETON DIAZ (CHILE)
Ben Brereton's story from playing in the lower divisions of England to becoming a national icon for Chile is too good to be true. In an interview, Brereton explained how his mother is Chilean which makes him eligible to play for them officially. The game Football Manager updated his profile through which Chileans got to know about Brereton and since then they demanded their football association to make it happen. Cut to a few months and Ben Brereton has changed his name to Ben Brereton Diaz on popular demand and played amazing in Copa America last summer. He represented England in the youth level but the striker would have never received this kind of stardom if he would have waited for his international call up.
ALEX IWOBI (NIGERIA)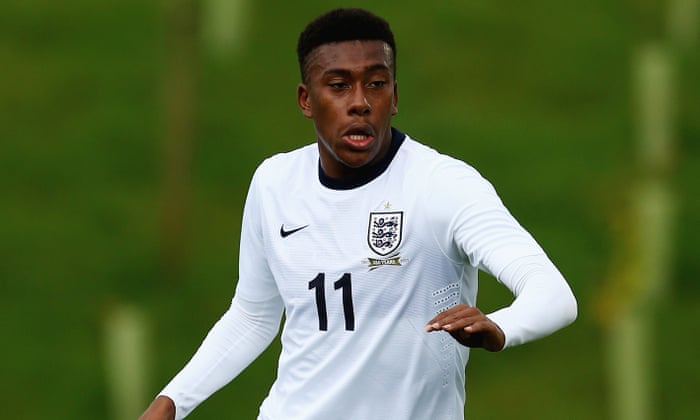 Arsenal bred forward Alex Iwobi plays for Nigeria but he was part of England's U16,17 and 18 squad during his early teenage years. He even won the Victory Shield in 2011, a youth tournament played amongst England, Scotland, Ireland and Wales. While the player made it big in the Premier League at a very young age, he knew an International call-up was far-fetched and made the decision of joining Nigeria well before the 2014 World Cup.
VICTOR MOSES (NIGERIA)
Victor Moses was born in Nigeria but his parents were killed during religious riots and he moved to a foster home in South London at a young age. He represented England in the U16 and 17 levels but in 2011 decided to shift his allegiance rto Nigeria and has played in 2 World Cups for them so far.
SONE ALUKO (NIGERIA)
Sone Aluko comes from a talented Nigerian family but he started his football in England and has featured up to their U19 national squad. Sone's sister Eniola is a famous footballer who has majorly played for England and has been part of Juventus and Chelsea during her playing days. Although she chose to play for England, Sone Aluko had other plans. He joined the U20 Nigerian side and has been part of their senior squad on multiple occasions since then.
CARIAN CLARK (REPUBLIC OF IRELAND)
SB on defensive options:

"Ciaran Clark will be available. Fingers crossed with Jamaal Lascelles and Federico Fernández – they've both got a chance." pic.twitter.com/W2Jkg8QePv

— Newcastle United FC (@NUFC) February 11, 2021
Carian has Irish parents which makes him eligible to play for Ireland even though he has been born and bred in England. He captained England's U19 and 20 squad and even led them through the qualifiers of the European Championship but sadly couldn't play in the competition due to an ankle injury. He then decided to play for the Republic of Ireland and has had 34 caps in his career so far.
OLA AINA (NIGERIA)
Born in London Borough of Southwark, Aina played his youth football at Chelsea and represented England in youth level up to the U20 level. He changed his nationality to Nigeria in 2017 and since then has had 17 caps for the side. He failed to make it to the 2018 World Cup squad but was an important player for them in the African Cup of Nations in 2019.