Carlo Ancelotti, the dashing – eyebrow raising Italian is no stranger to any football fan.
Carlo is a sheer footballing genius, who knows nothing but to win. He has won trophies throughout his career, including as a player. Here we bring to you some exciting facts that you should know about the legendary Italian manager Carlo Ancelotti.
Also read: 'All or Nothing: Arsenal' – What to expect, Release Date, Where and When to watch, Trailer
RAISING THE BROW

After a horrific Vespa crash as a teenager, Carlo's left eyebrow was left permanently arched (see photo), something which left a deep impact on the man, who with careful introspection started taking life seriously after coming out alive.
The same man then went on to become one of the world's greatest managers, conquering all over Europe. But what not many know is that, he sometimes arches his right eyebrow on purpose, to appear symmetrical. This is something which Carlo himself has admitted in his autobiography titled "The beautiful games of an ordinary genius".
THE CHOSEN ONE

Speaking of autobiographies, Sir Alex Ferguson has written how he tried to persuade Ancelotti to succeed him at Old Trafford before fellow Scotsman David Moyes was finally chosen.
Although it didn't work out then, Ferguson mentions how he is hopeful that one day, the Italian will take over the reins at Old Trafford.
That's an interesting remark which might even turn out to be prophetic, given that Ancelotti has some experience of putting out Mourinho's fires.
SMOKING AWAY TO GLORY

Something which comes as a rarity is that once he hung up his boots as a player, Carlo began smoking which still persists in his life cycle till today even though it is occasional.
When been asked recently, "Carletto" (as he is called out of affection by his family members) adamantly has stated that "he's trying to quit".
LIKE FATHER, LIKE DAUGHTER

Sharing her Fathers passion to some extent, daughter Katia spent time at Stamford Bridge while her father was in charge, working on her PhD thesis, which compared the media and marketing relations between Chelsea and the families first love A.C. Milan.
CONQUEROR OF EUROPE

What makes the Italian even more special in terms of the footballing world is that he is one of the only six gaffers to have won the Champions League as both a player and a coach.
Having been a part of the late 1980s Milan team that won two European cups, he guided Real Madrid to the title of "La Decima" becoming only the second manager after Liverpool's Bob Paisley to win the competition on three occasions and the first man to win the Champions League/European Cup twice as a player and three times as a manager to this day.
THE PERFECT HOST

"At Ancelotti's home, you always eat well". These words said by Adriano Galliani best describe how the Italian knew to be the best both on and off the field.
The long-serving general manager of Milan, Galliani, who was the buffer between Silvio Berlusconi and Ancelotti during the latter's eight years(2001-2009) as the team manager, (quite a feat, given that in the past 20 years Berlusconi has hired and fired 13 managers, not counting caretakers).
During his tenure with Carlo, he has always praised the Italian's hospitality manners, stating whoever visited his house, never felt like leaving.
STAR ON THE PITCH

As a player, Carlo used to play in the defensive midfield position and featured for the likes of
various Italian giants of the late 20th century (1976-1992) which included the likes Parma, AS Roma and Milan, where he finished his playing days.
At the international level, Carlo was capped 26 times by Italy, clearly undermining the fact that he could certainly play a bit in his time.
CARLO RISPETTO

Out of all the players that have represented him at various different clubs spanning all across
Europe, there is not one player, not even a single player who has spoken in disregard against
him.
This is believed to be the main reason just why Carlo Ancelotti has achieved so much
success as a manager. Clear evidence can be shown through the other voices that have been
used in his autobiography.
The likes of Cristiano Ronaldo, Alex Ferguson, Paolo Maldini, John Terry, Alessandro Nesta and David Beckham, have all had affectionate things to say about him as a man – his personal warmth, his tactical flexibility, his humour and his tendency to lapse into Italian on the rare occasions when he loses his temper in the dressing room.
DOING IT THE ENGLISH WAY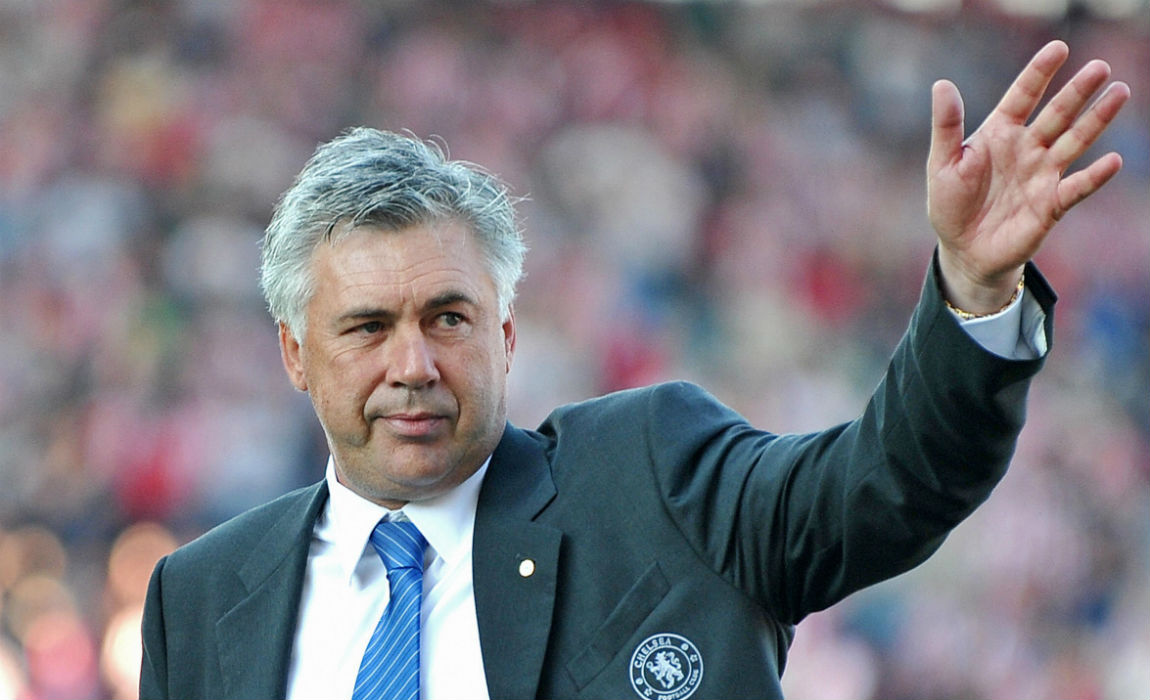 Out of all the foreign managers which have come and gone, trying to leave an imprint under
Roman Abramovich's ownership, Carlo Ancelotti was declared to be the second-best manager in speaking English at the club, only losing out to the super Guus Hiddink.
UOMO DI FAMIGLIA

A man with extremely strong character, he knew how to keep both personal and professional life apart from one another. In his last season with Chelsea, Ancelotti had to travel back to Italy on a regular basis to visit his 87-year-old father who was in poor health with diabetes and other issues.
On the issue, he said, "I don't have a problem managing the team for this reason. It's
difficult, emotionally, when it's your father. I have to do my best to stay close to him, but this is the life." His father died on 29 September 2010, aged 87.