Gone are the days when Championship football was considered inferior to the Premier League. In the past few seasons, we have seen some nail-biting games and top-tier performances by youngsters dreaming to make it big in England. The intense competition and the unpredictability of the tournament have resulted in some fine looking ballers in the past.
A number of players have been picked up from the Championship by top Premier League sides. Gareth Bale, Aaron Ramsey and John Stones to name a few, but who is the next talent that's going to take the Premier League by storm?
Here are the 10 best Championship players that should be the top transfer targets of Premier League clubs for the 2021/22 season.
IVAN TONEY (BRENTFORD)
With 33 goals in 48 appearances, Ivan Toney is the top goal scorer in the EFL Championship this season. If you are looking for a young goal scorer who is also good with the ball at his feet, Toney is the man you need. The 25 year old centre forward has got to be a permanent name in a scout's shortlist. What makes Ivan Toney special is his versatility.
𝙏𝙝𝙚 𝙂𝙤𝙡𝙙𝙚𝙣 𝘽𝙤𝙤𝙩

3⃣1⃣ goals
1⃣0⃣ assists

🔥 @ivantoney24 🔥#BrentfordFC #BRIBRE pic.twitter.com/Bg55N3qpxD

— Brentford FC (@BrentfordFC) May 8, 2021
We have seen many goal scoring forwards in the past, but this guy actively contributes to the playmaking as well. He has 10 assists to his name as he often shifts back into the second striker position, catching the opposing defense off guard. He is also an aerial threat despite his short figure. He has scored 6 goals with his head this season and averages 7.39 aerial duels per game.
There are many Premier League clubs that have already approached the Championship club Brentford for the attacking talent. West Ham United seems to be the frontrunner in the race for his signature. His transfer value as of now is around €20 Million but the clubs might have to offer a lot more if they are looking to convince Brentford.
MAX AARONS (NORWICH)
While a lot of pundits consider Max Aarons to be one of the best youngsters in the Championship, we think he might just be one of the best players itself. The 21 year old right back is not only a headache for the opposing left winger but the left back as well. Aside from his defensive ability, Max is also an attacking threat when he swiftly guides through the right flank and crosses the ball in the box and he backs that statistically as well.
Future stars 💫

Your EA Sports Young Player of the Season shortlist… #EFL | #EFLAwards pic.twitter.com/CcQYUc9a5W

— EFL (@EFL) April 29, 2021
He attempts at least 2 dribbles per 90 and averages around 46.7 passes per game, which means he contributes in the attacking half as well. Overall he is an attacking minded fullback with a lot of agility, Premier League managers tend to have a sweet tooth for these kinds of donnies. Norwich City has reportedly set a €35 Million price tag for the youngster and Arsenal are the likely candidates to complete the deal.
MICHAEL OLISE (READING)
Michael Olise is a set-piece specialist, which is rare considering that he is only 19. He is a central midfielder with a strong understanding of the game. He is involved in half of the goals scored by Reading this season and the 11 assists and 6 goals just shows how complete he is as a player. For a player of his age, he has shown tremendous progress and just wonder how much he will improve in a top Premier League side. Other than his passing ability, he is also a decent dribbler and has an average of 2.7 dribbles per game.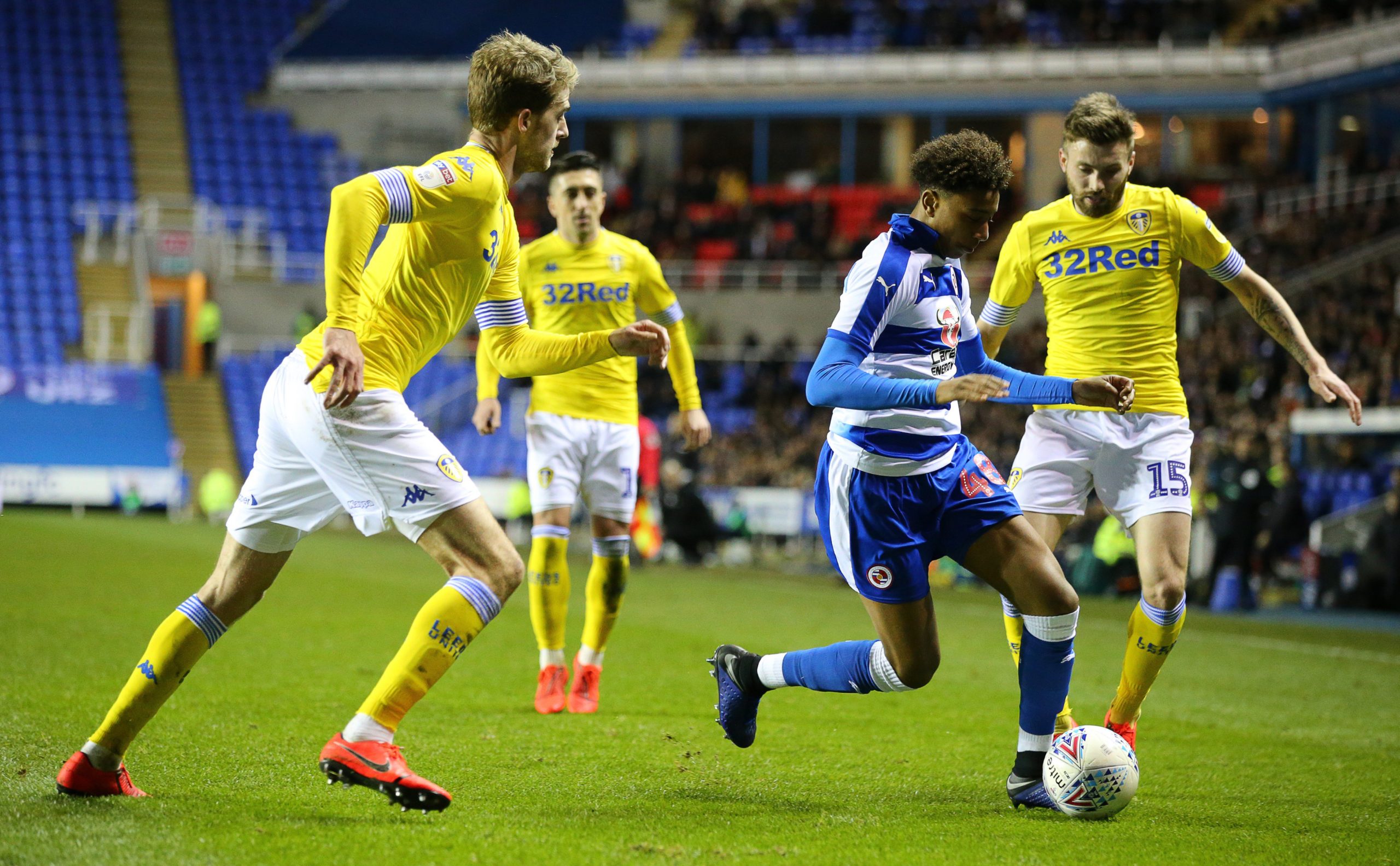 Chelsea, Bayern Munich and Aston Villa have been closely monitoring him for a while and will probably bid for the explosive midfielder soon. We believe all Premier League teams should look into him because the kid definitely has something special.
ADAM ARMSTRONG (BLACKBURN ROVERS)
Although Blackburn Rovers didn't have the season they were hoping for as they finished mid-table, the same can't be said for their first choice attacking mastermind Adam Armstrong. The right winger/centre forward was the highest goal scorer for his side with 28 goals. Good finishing, passing and positioning, Armstrong has worked pretty hard on his basics and is a safe attacking option for the Premier League scouts.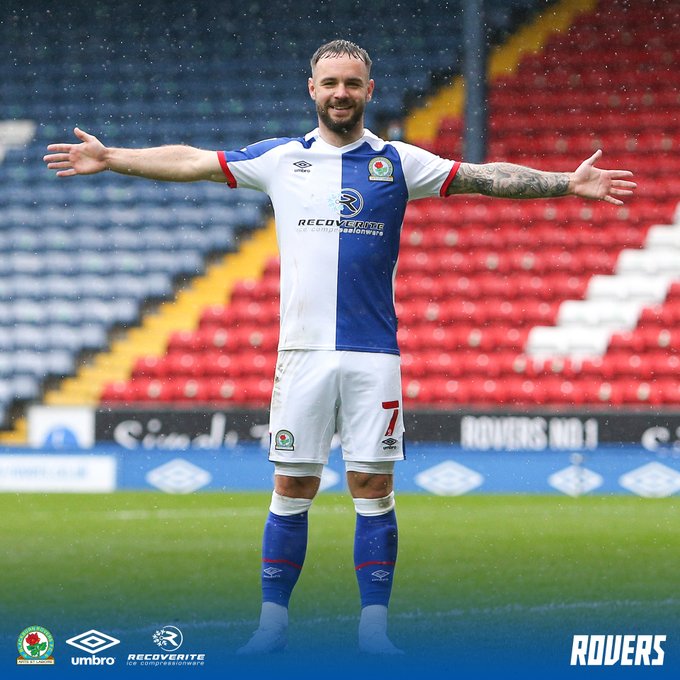 He has at least 5 shots per 90 and has a conversion ratio of 14.8%. His stats show that he is reliable and so do his game films. His transfer fee would be around €20 Million and Southampton, Newcastle and Westham are in a fierce battle for the 24 year old.
EMILIANO BUENDIA (NORWICH)
We are sure you have heard about this danger man at some point of time this season. Emiliano Buendia probably had the best performance in the Championship this season which makes him the most capable candidate for the Premier League. The 24 year attacking midfielder is considered to be the most creative player in the league. In 41 games, he has scored 15 goals and provided 16 assists this season, he might be the major reason behind the promotion of Norwich City in the Premier League. But he is a tough man to pursue, Emiliano has been loyal to Norwich City since 2018.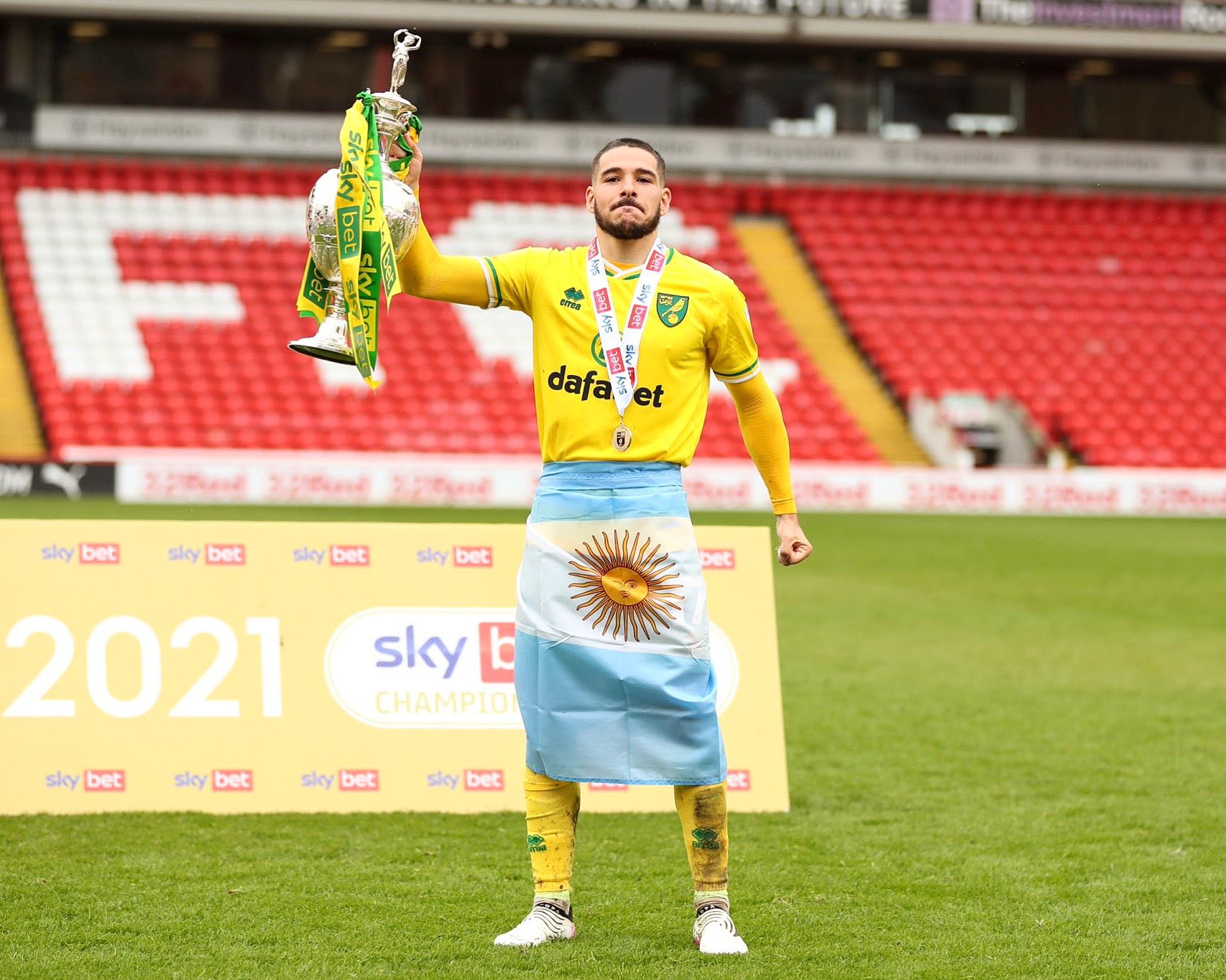 He has been with the club through thick and thin and might not fancy a move at the moment. But that's not stopping Arsenal from chasing his signature. After seeing the poor performance last season, Mikel Arteta is looking to haul a number of players to his side ahead of the 2021/22 season and the right attacking midfielder is at the top of his list.
ROBERT DICKIE (QPR)
Robert Dickie has been a strong wall in QPR's backline this season. He is 25 years old but many Pundits have stated he has loads of potential to improve. He makes at least 2 crucial tackles and interceptions per 90. He is 6'3" and hence has aerial superiority over most of the forwards, he wins on an average 70% of the aerial duels which is pretty commendable.
🏆 Fans' Player of the Year
🤝 Joint Players' Player of the Year
🥅 Goal of the Season@RobDickie96 👏👏👏#QPR pic.twitter.com/79mP03jQMO

— QPR FC (@QPR) May 7, 2021
In the right environment, Robert Dickie can get into explosive form and what better platform than the Premier League. His transfer fee is €2.3 Million and Newcastle United are looking into nabbing him from QPR, what a steal!
DAVID BROOKS (BOURNEMOUTH)
Officially a right winger but that didn't stop the manager to use his ability to the fullest as he was played in a total of 6 different positions throughout the season. He is nearly double footed and plays well in both midfield, and the winger positions. He is one of the main players contributing in the build-up play for Bournemouth and the 7 assists to his name is clear proof of his link-up ability.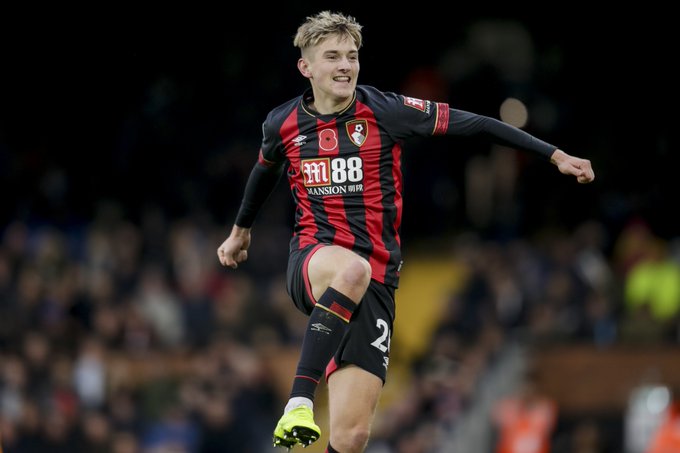 Brooks had peaked in the 2018/19 season and was very close to signing for Manchester United, maybe Ole will be looking to complete the deal in this summer transfer window. His transfer value as of now is around €15 Million and big names like Spurs, Aston Villa, Manchester City and Manchester United are the clubs looking to bid for the Welsh youngster.
HARRY WILSON (CARDIFF)
Harry Wilson is yet another young versatile attacking midfielder who had an impressive 2020/21 season. With 7 goals and 11 assists, he is one of the most promising creative minds in modern day football. He has a passing accuracy of 73% and creates at least 2 chances for his team per 90.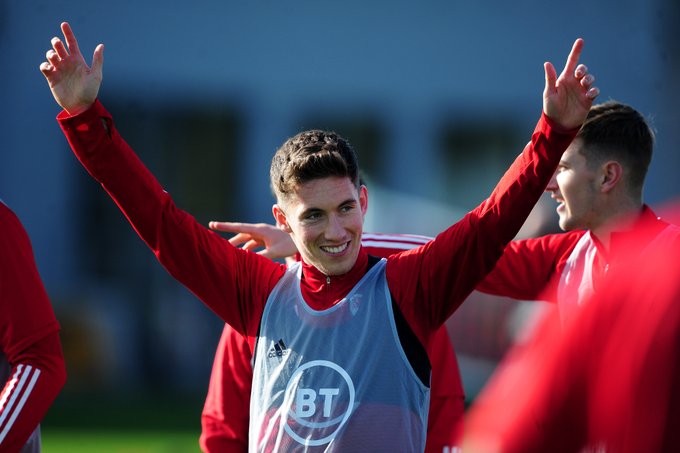 He is currently on loan and has caught the eyes of Marcelo Bielsa as Leeds United are looking to make a bid for him in this summer transfer window. He has also been approached by Burnley in the past and might go for him again.
CONNOR ROBERTS (SWANSEA)
Connor Roberts had 5 goals and 7 assists last season but hold on, he isn't a winger or an attacking midfielder. Roberts is a full back who can play on both sides, he creates on an average 2 chances per 90 and also has a passing accuracy of 74.3 %.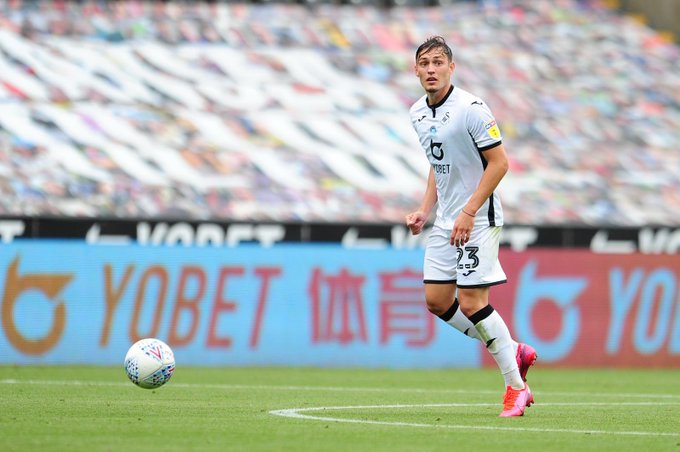 Defensively he isn't that good but he still does the job. He makes his lack of defensive ability up by being an attacking threat so fair play to him, while a few managers wouldn't like that, we believe he is still worth giving a shot. He is worth €4.2 Million and Everton might be interested in buying him.
DAVID RAYA MARTIN (BRENTFORD)
Brentford has been promoted to the Premier League for the first time in its history and it would not have been possible if it wasn't for their first choice keeper, David Raya Martin who kept a total of 17 clean sheets including in the playoff final against Swansea for his side.
This is for you bees fans❤️🏆 weird year but not a better way to get promoted at Wembley with some of you at the ground. Enjoy and we will see you next season in the PremierLeague 🐝 pic.twitter.com/kjwoJWUC9r

— David Raya Martin (@daviidraya1) May 30, 2021
He is 25 which means he is at his prime and it's the perfect time for a Premier League giant to get him. His transfer value is around €11.2 Million and Arsenal are yet again the favourites to nab him off Brentford.