Ok fine, I'll bite, who starts for England at the Euros? England have such a wealth of attacking talent, on both flanks (even further back on the right-hand side) but is it realistic to play more than a couple of their superstar players at any one time?
It all really depends on how far we believe England will go at this Euro Championships. In international competitions, teams do not win by playing pretty football (sadly). Just look at the France team that won the 2018 World Cup (and who will probably win this year's Euros). The creative attacking talent that team had, and still has, at its disposal is frankly revolting, yet they won the tournament by playing largely defensively organised and at times drab football. France were so effective because they had a group of genius individuals who were all willing to put in the dirty work, surrounded by workhorses.
ENGLAND'S SQUAD QUALITY
Since I do not believe England are close to being favourites it is tempting to just pick the most creative team possible and say 'forget it, go out and entertain' however, especially since this tournament is at home, I somehow cannot see this being the case.
At the back is probably where England's main weaknesses come, particularly down the middle so it is imperative they are given some cover there. On the other hand, the other positions (apart from centre forward) are so stacked that we may be greeted with the fabled *good problem to have* Klaxon.
So Gareth Southgate seems to favour a 4-3-3 or a 3-4-3 formation. England have looked decent in their qualifiers and friendlies using the 3-4-3 but I'm not sure it gives them the scope to get the best out of their optimal starting line-up. These two formations are easily the best in terms of fit for the players that England have in their first 15 or so players in contention.
Let's take a look at the 4-3-3 first.
THE DEFENCE
I have picked Jordan Pickford in goal as he appears to be Southgate's favourite and is also probably the best of the current top 3 with the ball at his feet. To be honest, I really do not know quite how goalkeepers fit into a team tactically so I would prefer Nick Pope for his shot-stopping ability, but Pickford offers more on the deck and Pope is injured which makes this quite easy.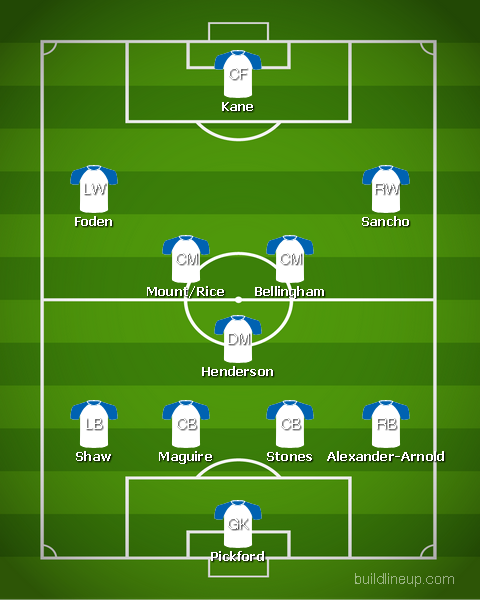 The right-back spot is a very difficult spot to pick purely based on the sheer number of top-class players available. Reece James is a brilliant athlete who provides a physical presence and running down the flank, Aaron Wan-Bissaka is one of the best one-on-one defenders in the country and Kieran Trippier won La Liga with Atletí.
I have gone for Trent Alexander-Arnold however, as I believe him to be one of the most talented players England have produced this century. The criticism Alexander-Arnold gets is usually from rival fans on Twitter, who as usual are throwing their toys from the pram, about the fact that someone from another club dares to be so precocious. In tight games his ability to deliver the ball and create could also be absolutely key.
He is not as good a defender as Wan-Bissaka, but I'm not sure Jurgen Klopp would start him week in, week out in an elite defensive unit if he defended like the Twitter-sphere would have you believe?
"I just see four good footballers." 🤩

Gareth Southgate explains the inclusion of four right backs in his provisional England #Euro2020 squad… pic.twitter.com/F5sy0xDZmL

— Football on BT Sport (@btsportfootball) May 25, 2021
The centre-back position is a slightly more troubled position for England. I have gone for John Stones as he has been at the centre of a Manchester City team that turned its fortunes on a dime to surge forwards in one of the most water-tight runs we have seen from a champion. Obviously, Stones will have benefitted from the presence of player of the season Rúben Dias alongside him this season but there is no reason he cannot take this form forward in a different unit.
To partner Stones, I have gone for is Manchester United's, Harry Maguire. The United captain has his problems but he has become one of the most reliable players in the league at Old Trafford. Maguire's importance to the system has been highlighted by the Red Devils' defensive problems in his absence. He is also a huge threat at set-pieces and has an impressive scoring record for England, especially in crunch situations. Players such as Connor Coady, Ben White and Tyrone Mings are unlucky to miss out here, but Stones and Maguire have had exceptional seasons and are hard to displace.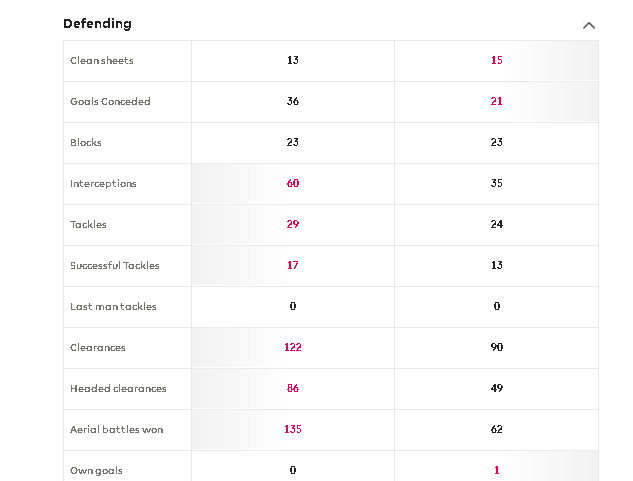 There are only two real options for Southgate at left-back and they are both great players. Luke Shaw has been close to what we knew he could produce when he first joined United, and Ben Chilwell has been highly important up Chelsea's left flank in one of Europe's best defences since Thomas Tuchel's appointment. In a back four however Luke Shaw is probably the best option given how well he knows the system utilised almost exclusively during his career so far.
THE MIDFIELD
In midfield, we have our first real conundrum when it comes to the balance of the side. I have gone for what is probably, realistically, a touch too pragmatic. With Jordan Henderson sitting deep and marshalling the backline and Declan Rice and Jude Bellingham in front of him, England would have a huge amount of protection for the defence as well as real attacking thrust.
This midfield three could look like a very negative combination on the surface but ultimately that would be rather unfair on the creative and mobile extent of Jude Bellingham's powers. The fact is, if Bellingham played in England there would be virtually no doubt that he would be nailed on for a spot in the squad, if not the starting eleven. He can go box-to-box as well as sitting deep and patrolling the space in front of the back four, whilst on the ball, there are not too many more assured dribblers and carriers of the ball.
Out of these four @premierleague stars, who's the guaranteed starter in @England's #EURO2020 midfield? pic.twitter.com/1JTj2ramA5

— NOW Sport (@NOWSport) April 13, 2021
Declan Rice is on the shopping lists of many of England's bigger clubs and it is easy to see why. Cutting passing lanes with ease and making big tackles in the final third, whilst turning defence into attack are vital qualities to every team, England being no different.
To avoid congestion of more defensive players it may be that Mason Mount would come in here in place of either Rice or Bellingham. Mount has had an odd season, going from being ridiculed for committing the crime of not being Jack Grealish, to people realising that when given the keys to the creative midfield, he can be one of the most consistent performers in the country.
THE ATTACK
The forward line more or less picks itself, whilst also having too many players to fit in. Harry Kane might be the best striker in the world, both as a finisher and a provider, there really isn't much more to say.
Took the little ones on their first holiday ☀️😂 pic.twitter.com/xUbQpsoY0K

— Harry Kane (@HKane) May 28, 2021
To his left, I have gone with recently turned 21-year-old Phil Foden. Foden has gone from 'might be the next big thing' to 'the next big thing' to 'the big thing' in less than a season. On the biggest stage in club football this season he is second only to Lionel Messi in progressive carries, and no one has performed more goal creating actions. Foden has to start for England, there are not many better creators in Europe at this time, which is an astonishing thing to say about a 21-year-old Englishman.
One player who can claim to be on a similar level to Foden, if not surpassing him is Jadon Sancho. Sancho is one of the fastest, silkiest, most productive players in Europe and his statistics bear this out. 35 goals and assists in all competitions this season as well as the following creative performances make Sancho one of the most sought-after talents in the world.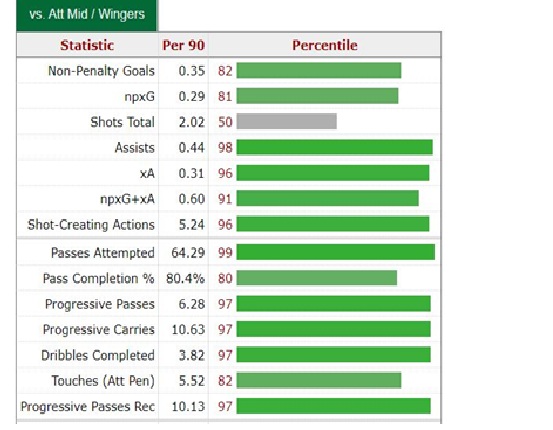 Where complications arise, is amongst the other top-class performers England possess in an attacking capacity. Jack Grealish would probably be one of the first names on the teamsheet if he hadn't suffered a season-ending injury. From 26 games, Grealish has six goals and ten assists this season and his creative output compared favourably with Europe's elite.
Raheem Sterling is a player whom it hurts to leave out. He is a terrifying runner when in full flow and can cause absolute chaos among opposition fullbacks. He has unfortunately shouldered less of an attacking burden this season for Manchester City and has fallen down the pecking order behind Riyad Mahrez and Foden. Even if not automatic starters, tired opposing defenders can not relish the prospect of seeing Grealish and Sterling warming up.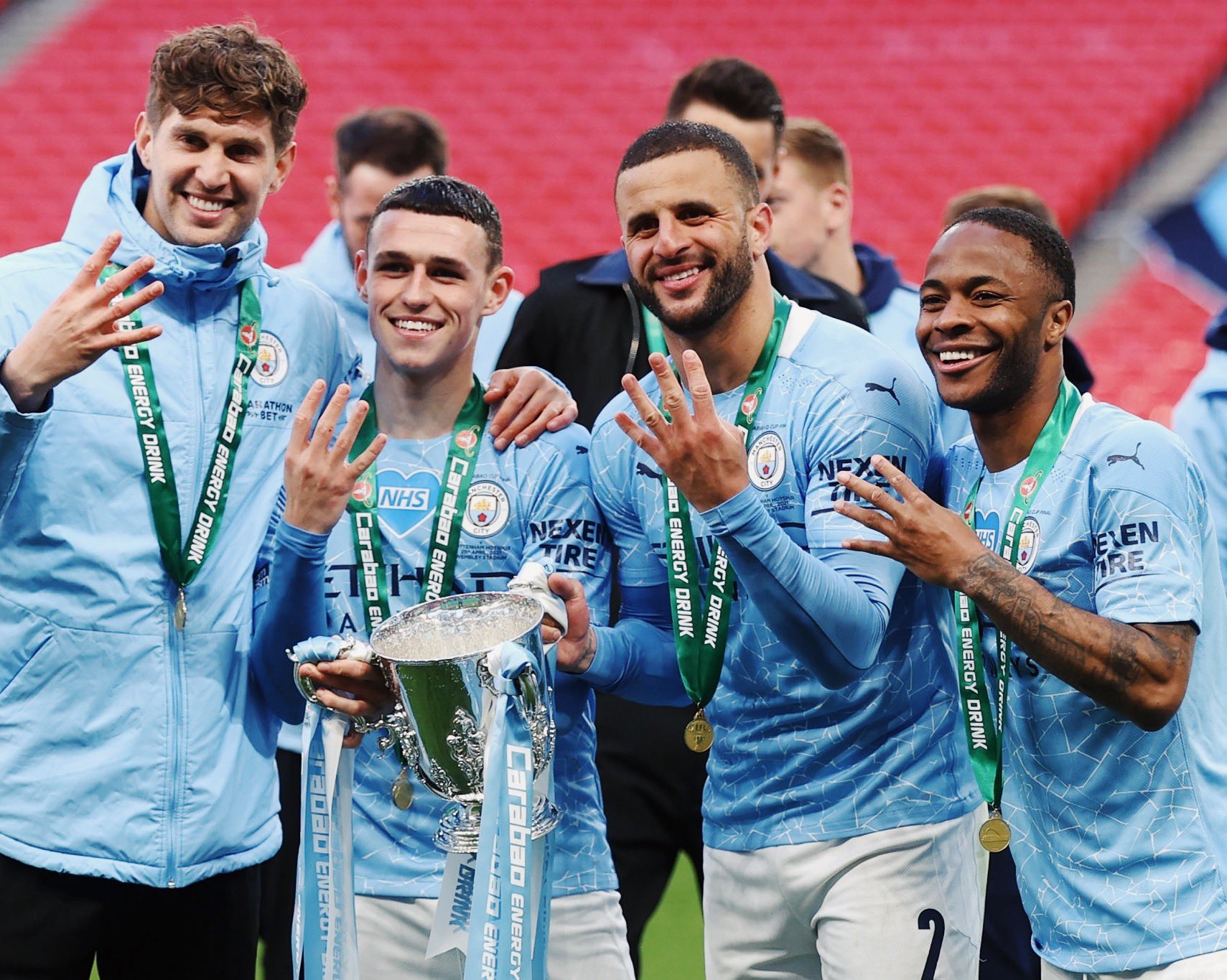 The eleven does not vary drastically in a 343 formation with the front line staying the same, and two of Bellingham, Rice, Henderson and Kalvin Phillips filling the middle. My back three will comprise of Stones and Maguire, with Connor Coady coming in. Wolves have not had a good season but their captain and ever-present Coady knows how to play in a back three and is still one of their most consistent performers. Ben Chilwell is more suited to playing like a wing-back than Luke Shaw so this pushes him past the United man into contention. Kieran Trippier won La Liga as Atletí's right wing-back, and it is worth considering the fact that during his FA enforced ban, Atletí were a bit of a defensive mess.
Southgate has a lot of injuries to contend with and has already excluded a number of this team but there is more than enough talent to go around to cover for slightly lighter spots. England are not favourites for this tournament, but have the potential, in front of home fans, to cause afew upsets along the way.