Denzel Dumfries has been one of the standout players in Euro 2020 this summer. The 25-year old PSV Eindhoven right-back who also captains the Dutch club has lit up the continental tournament in Europe.
Until now he has scored 2 goals for the Netherlands and was involved in each of the Oranje's 5 goals as the 'Flying Dutchmen' secured passage to the knockout round with a perfect 100% record in the group stage.
🥳 What a moment for Denzel Dumfries!

🇳🇱 First international goal = opening game winner 💪#EURO2020 pic.twitter.com/K5LlxE05Lc

— UEFA Nations League (@EURO2024) June 13, 2021
The former Sparta Rotterdam player has attracted the interest of several top European cubs, including the likes of Bayern Munich and Real Madrid who are reportedly keen to land the young right-back in this summer transfer window.
As the footballing world continues to gush over Denzel Dumfries' performances in the group stages for his national team, FootTheBall examines some lesser known facts and other trivia about the Dutch defender
1) NAMED AFTER HOLLYWOOD STAR DENZEL WASHINGTON
One might wonder how Dumfries got the first name 'Denzel' in the first place. In fact, the 25-year old was named after the famous American actor, director and producer Denzel Washington.
Given the fact that his journey in football has been regarded as a fairytale adventure and even drawn parallels to scripts of Hollywood films, the choice of his first name doesn't seem strange at all.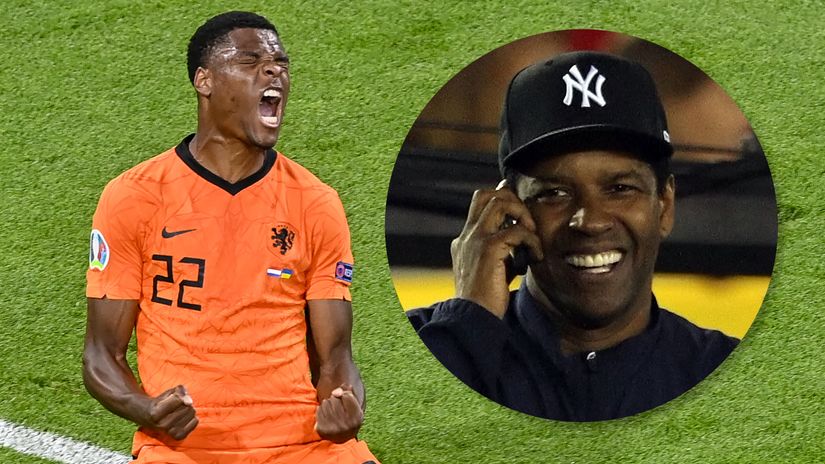 Dumfries was born on 18 April, 1996 and was named after the Academy award-winning Hollywood actor who starred in films like Malcolm X, Training Day and Glory. The American actor first appeared on the big screen in 1975 – more than 2 decades before Denzel Dumfries was born in Rotterdam.
2) DUMFRIES' UNCANNY RELATION TO SCOTLAND
If the choice of his first name seems unique, brace yourselves before you get to know the uncanny relation between his last name and a market town in Scotland. 
The 25-year old was born in Rotterdam but his last name 'Dumfries' might ring a bell with British football fans who would know about the market town of Dumfries in Scotland that is situated more than 800 kilometres away from his birthplace.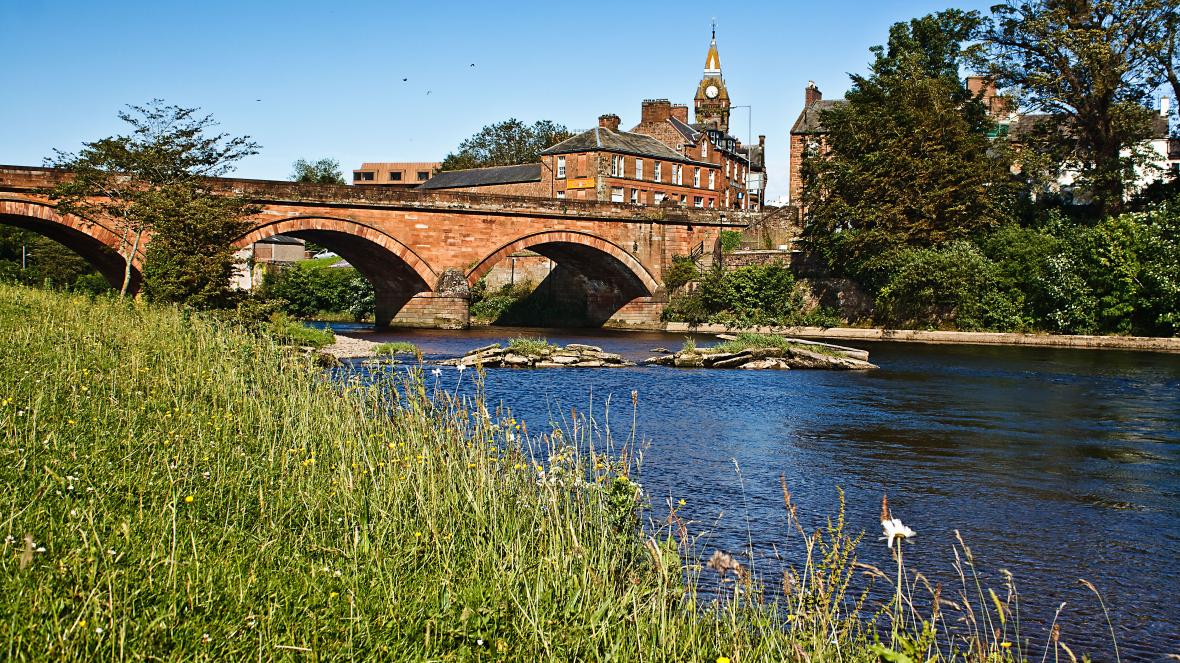 Dumfries is renowned the world over as the place where Scotland's national poet Robert Burns spent the last 8 years of his life. If a tourist today visits the town, they will find Robert Burns' house that has been converted into a museum.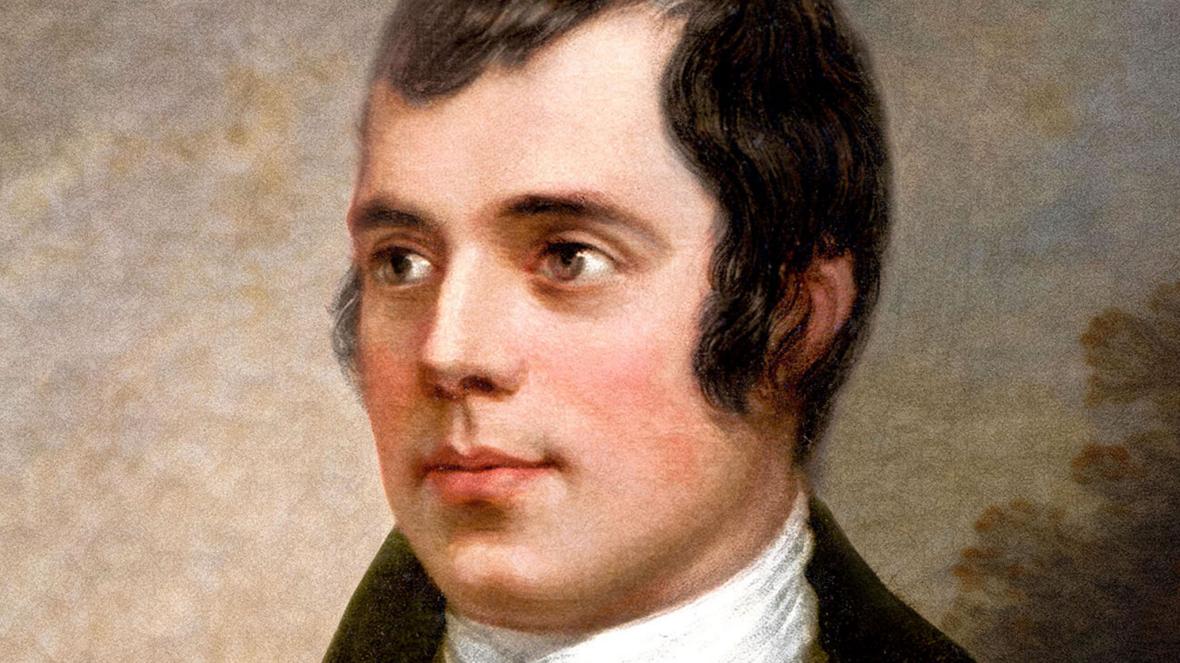 Burns, who is famous for his poems and lyrics in the Scottish language, worked as an excise officer in the town and looked after the Ellisland Farm during the twilight years of his life.
3) DUMFRIES PLAYED FOR NOT ONE, BUT 'TWO' NATIONAL TEAMS
Dumfries was not always a Dutch international. Many might be surprised by the fact that he represented the Aruba national football team, although in only friendly matches, before joining the Dutch national football team.
Denzel Dumfries has played (and scored a goal) for Aruba NT.Against Guam. #NEDUKR #EURO2020 pic.twitter.com/4RasmyPzDV

— Łotfiusz Wadczyński (@LotfiWada) June 13, 2021
His father is from the tiny Caribbean nation that is part of the Kingdom of Netherlands. All residents in Aruba are de facto Dutch nationals and as such it forms the region that is known as the Dutch Caribbean.
Denzel Dumfries played only two friendly matches for Aruba, both against Guam, and even scored one goal in his second match before leaving as he still aspired to represent the Oranje in international football.
4) DENZEL DOESN'T DRINK, FOLLOWS TEETOTALISM PHILOSOPHY
At just 17 years, he was playing non-league football for Dutch club Smitshoek as an amateur footballer, but his attitude towards the game was strictly professional. A former teammate recalls the now 25-year old's dedication and discipline even when playing for a non-league side in the Netherlands.
Sean Verburg recalls his professional worldview "He wasn't the best player in our team, and we were only Smitshoek, but while we spent our spare time laughing and drinking, he did extra training".
Dumfries also refrained from the consumption of alcohol as he pursued his larger-than-life dreams navigating the leagues in the nether regions of the Netherlands football pyramid system.
Verburg recounts Dumfries refusing to drink beer during their time at Smitshoek "And when we became champions, and he was almost forced to drink a beer, he sneakily passed it over to me".
5) 'NO FRIES FOR DUMFRIES'
After his spell with Smitshoek, he was signed by one of the top Dutch amateur clubs – BVV Barendrecht. His former youth coach Lesley Esajas reminisces about how the then teenage Dumfries skipped fries and mayonnaise during his meals in the squad canteen.
Esajas interacted with Dutch media outlet Voetbalzone and elaborated about Dumfries' dietary habits when at Barendrecht. "At one time, he had dinner with us. If you see what he eats, you think: take more".
"No fries or mayonnaise. Vegetables, salad; those kinds of things he took. These are the things you have to do to go further. You can take fries, but he was aware' he said of the Dutchman's eating preferences.
"It's a shame that scouts from Feyenoord, Excelsior, Sparta or Dordrecht didn't notice him. Their focus is on the technique of players. He wasn't like that" he added.
6) FROM BEING AN ORANJE FAN TO PLAYING FOR THE NETHERLANDS
In 2014, the then 18-year old Denzel Dumfries travelled to the Dutch capital Amsterdam to watch the Netherlands in action against the then defending world champions Spain in the 2014 World Cup in Brazil. 
He was decked in an all-orange outfit as he wore his heart on his sleeve. The current PSV captain was part of a huge crowd that watched the match on a giant screen as the Oranje squared up against La Roja and triumphed by a thumping 5-1 margin.
And just over four years later he made his debut for the Netherlands national football team in October 2018 against Germany. His younger sister sent him a photo from that memorable day just before he made his first bow for the Oranje.
In retrospect, Dumfries said of the photograph "From supporter to international. Nice isn't it?".  And it will be no understatement to say that he has had a journey akin to a Hollywood film as he traced the course from non-league football to the European Championships in less than a decade.
7) DUMFRIES – OVERLOOKED INITIALLY, COURTED EVENTUALLY
Dumfries was initially overlooked and largely underestimated by football clubs and scouts in his early years. 
He started his professional career when he came to Sparta Rotterdam from Barendrecht, but he was at the outset ignored by the Red-White Gladiators when he was playing amateur football.
But in 2014 the same club came calling for Dumfries as they agreed to sign him after he impressed for non-league club BVV Barendrecht.
8) DUMFRIES HAD HIS FAIR SHARE OF DETRACTORS
As is the case with anyone with grit and determination who chooses to pursue their goals no matter the situation they find themselves in, Dumfries too had his critics and naysayers.
During his time with Barendrecht, the 25-year old left the Aruba national team set-up to set his eyes on representing the Netherlands, but a lot of people doubted whether it would ever come to fruition.
"Some guys looked at me with skewed eyes: "you play for Barendrecht, what are you talking about?" the PSV captain recalls from his early days. But through sheer hard work and perseverance he has made his dream a reality.
Similarly when he started out as a professional at Sparta Rotterdam, many doubted if he would ever be able to join PSV Eindhoven – one of the 'Big Three' clubs in the Netherlands.
His former teammate at the club Rick Ketting recounts how the Dutch international was laughed at in training when there was speculation about his potential move to Eindhoven.
"I can remember we regularly did passing exercises," Ketting said. "Sometimes he gave passes where we thought: 'what's this?".
"At that time, there was already some speculation about the interest from PSV. So there were sometimes jokes towards Dumfries: "If you do this at PSV, they will laugh at you".
"But he made it. And the people who made jokes didn't make it to PSV" Ketting said of the Dutch football player's career trajectory.
And the biggest testament to this is the fact that the 25-year old today captains PSV Eindhoven in the Dutch Eredivisie and is currently playing a starring role for the Netherlands in Euro 2020.
9) IT IS 'DUM-FREEZE', NOT 'DUM-FRIES'
While the majority of Dutch and British football fans will know how to pronounce Dumfries' last name correctly, fans hailing from other countries and regions might unintentionally mispronounce it.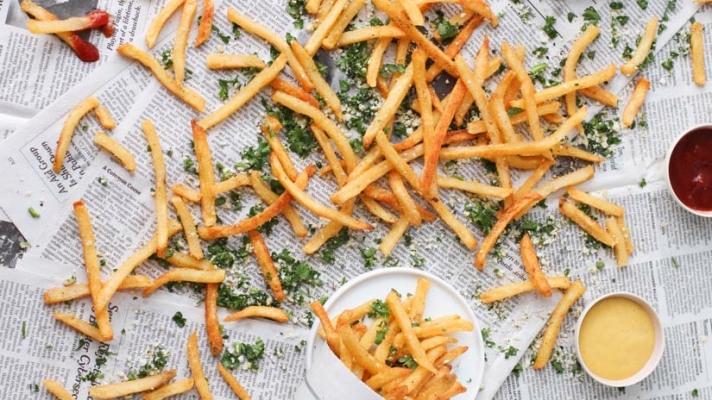 Dumfries, on first viewing, seems to rhyme with French fries – although the dish is named French fries, there is still debate regarding the location of the delicacy's origin. Some claim that French fries were created in France while others argue in favour of their northern neighbours Belgium.
But back to football and Dumfries rather than French fries, the correct pronunciation would be 'Dum-freeze' and not 'Dum-fries'. Remember to correct your friend when they mispronounce it the next time when Denzel Dumfries is in action for the Netherlands.
10) THE DIARY OF A YOUNG BOY
Dumfries maintained a diary during his younger years when he was an up and coming starlet. It was the place where he listed all his dreams and aspirations.
On his 18th birthday he received a note from his parents – Boris and Marleen – that read "a goal without a plan is just a wish", and it has quite rightly defined the 25-year old's approach in charting out his journey in the world of football.
"I have a notebook at home and for years I wrote down how my career as a player should go," he told Dutch publication Algemeen Dagblad three years ago.
"[Playing for] the Netherlands also came in for that. The steps I wanted to take, where I had to improve
"At first I wrote everything on the wall above my bed. But my sister got that room and it had to be painted over. There are still some pages left in the notebook, to fill in where I want to go. Let's just say I'm on the right track
"I've met people over the years who predicted that it wouldn't work. I would never reach the top. Who thought I was crazy
"But I myself have always believed in it. I am proud to have proven otherwise."