Football is a funny game, it becomes funnier (especially, if it's happening to your rival club!) when the brouhaha in signing the big names of the game, flop! Everyone does have a bad hair day, but at the club levels, it seems to be an extended version of it.
As the summer transfer window is underway, FTB presents the top 10 worst signing in football history:
10.) Adrian Mutu (Parma to Chelsea in 2003 for £15.8 million)
The lists kicks off with a player who started his Stamford Bridge career by netting 4 goals in his first 3 matches. Such was the instant impact that he was being stated as having the potential to be the "best signing of the year". Fast forward two months and things are not so rosy. If a fallout with then manager Jose Mourinho wasn't enough, Mutu went on to being released from his contract after a shocking news broke out that he had been tested positive for Cocaine. From paying £15.8 million, Chelsea went on to sue the player and cause an end to his career. Quite a turn of events if you think of it.
9.) Denilson (Sao Paolo to Real Betis for £21.5 million in 1998)
The 1998 world cup saw the rise of a certain Brazilian winger by the name of Denilson. Such was the impact of his performances, that he went on to be included in a list amongst legends like (Zidane, Ronaldo,Maradona,Cruyff, Figo) after having also broken the world transfer record. But unfortunately despite having created so much hype, the Brazilian could not live up to his expectations. 7 years at Real Betis saw him just score a mere 13 goals in 186 games before leaving for French club Bordeaux for a much less significant fees than the price paid by Betis in 1998. Betis went on to suffer quite a significant loss in terms of transfer money and could never really recover as potential La Liga contenders.
8.) Massimo Taibi (Venezia to Manchester United for £4.5 million in 1999)
Taking the reigns over goalkeeper duties from arguably the club's greatest ever in Peter Schmeichel was always going to be an extremely tough job, and the Italian felt every moment of it. Making his debut in a high intensity clash against rivals Liverpool, Taibi went on to make a huge handling blunder from a free kick that saw Sami Hyypia scrape the ball in. Follow this up with a 5-0 thrashing at the hands of Chelsea and an infamous Southampton match where a Matt Le Tissier shot bobbled through his legs and into the back of the net, Massimo went on to just make one more appearance in total to end his Red Devil's appearance tally at 4. After the end of his horrific season, being loaned back to Italy in the next transfer window was a good decision.
7.) Robbie Keane (Coventry City to Inter Milan for £13 million in 2000)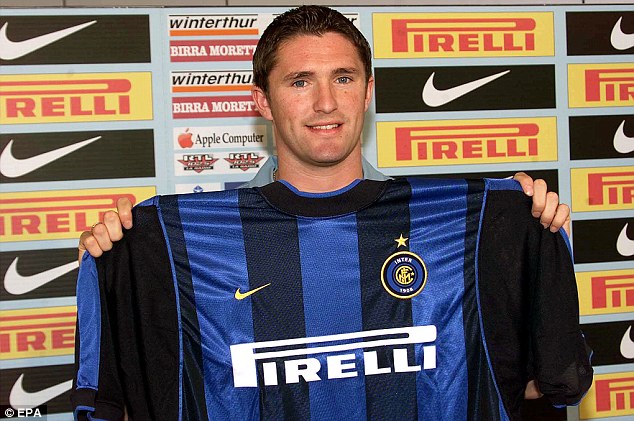 It would have caused a revelation if news would have broke out that Coventry City had sold a player to Inter for over £10 million in today's time. But back in 2000, transfers like that happened. Going through a period where the philosophy of going for "younger players to secure the future" existed at Inter under manager Marcello Lippi, a 19 year old Robbie Keane was brought to the San Siro. But what could have possibly been a signing to remember, turned out to be completely disastrous with the legendary Lippi departing the club and the new recruit never keen on his abilities. With limited opportunities to shine, the Irishman was loaned and then sold to Leeds United following a total of just 6 appearances averaging just over £2 million per appearance in Italy. What a cost.
6.) Robbie Keane, once again! (Tottenham Hotspur to Liverpool for £20.3 million in 2008)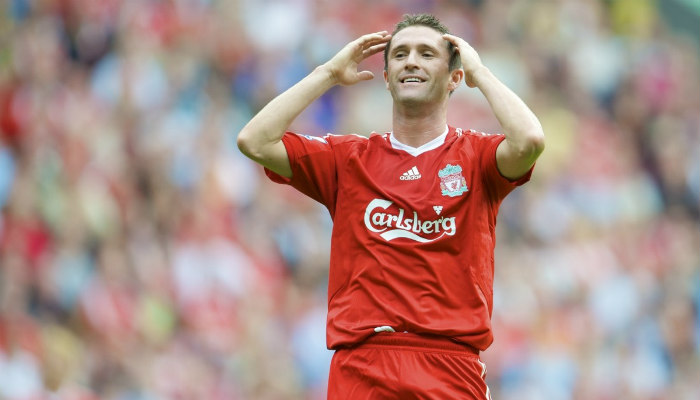 Famous to the topic of discussion, Robbie Keane once again made the headlines in 2008 with an expensive transfer move to Anfield. But just like his time at the San Siro, Keane once again managed to make just 19 appearances before returning back to White Hart Lane for £12 million after just 6 months. With an £8 million loss for the Reds in such a small period of time, we can only imagine how badly Keane must have performed in order to be sent back in the very next transfer window. Although what followed was a quality career with Spurs, the transfer meant that was the last Liverpool saw of 'Keano".
5.) Andy Carroll (Newcastle to Liverpool for £35 million in 2011)
Kenny Dalglish's time as manager of Liverpool won't really be an era renowned for good decision making and the transfer of Andy Carroll justifies that very point. Paying such a high price for a relatively unknown striker completely out of the blue on the final day of the January transfer window left every Liverpool fan shocked. This shock soon turned into anger as Carroll was the striker tipped to take over from where Fernando Torres had left but it wasn't to be. With 6 goals in 44 appearances, Carroll was finally loaned out to West Ham in 2012 and after managing 7 goals in 24 appearances, he was finally taken on a permanent deal to Upton Park. There were high hopes from Carroll when he joined, especially with the success at St. James Park but it his Anfield career never took off.
4.) Zlatan Ibrahimovic ( Inter to Barcelona for £49.5 million plus Samuel Eto'o in 2004)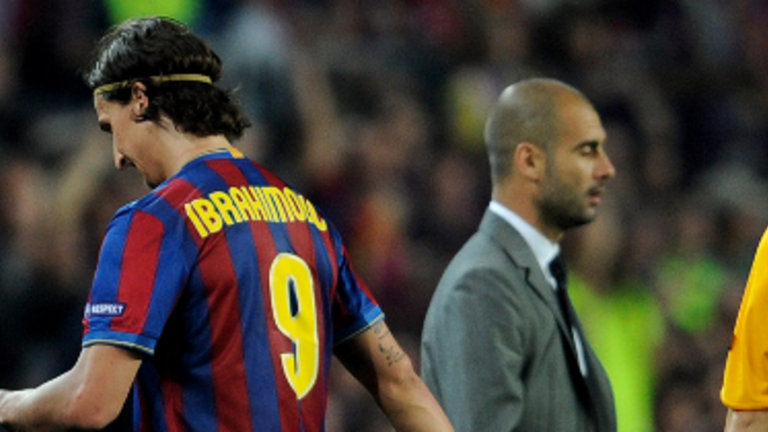 When the towering Swede arrived for his Spanish endeavours with the Catalans, his fans all round the world believed he would establish himself as a legend. But sadly, his stay at Nou Camp lasted only a year. Although Zlatan showed his presence on the pitch, it was his off the field incidents which led to his stay being cut short. Falling out with then manager Pep Guardiola was reason why. In his own words Zlatan has stated that Pep was "the philosopher who has broken my dream of being at Barcelona". Finally Ibra was sold to AC Milan for £20.5 million with Barcelona going on to lose more than £15 million having let him go, signifying that despite showing his magic all around Europe, Barcelona was a one off where it didn't really materialise.
3.) Jonathan Woodgate (Newcastle United to Real Madrid for £13.4 million in 2004)
When Spanish newspaper Marca declares you "as the worst signing of the 21st century" despite the century only being 7 years old, then it's not hard to believe why Woodgate is number 3 in this list. Despite signing in 2004, Woodgate didn't actually play for Real Madrid for over a year because of injury. When he did finally make his anticipated debut in September 2005 against Athletic Bilbao, scoring an own goal and getting sent off wasn't really ideal and set the flow for 3 years of disappointment. During this time, Woodgate went on to make just 9 appearances for the club but made thousands of appearances in their treatment room. Finally he was loaned back to his hometown club Middlesbrough and eventually made his move permanent never returning to the Bernabeu again.
2.) Fernando Torres (Liverpool to Chelsea for £50 million in 2011)
Almost every Liverpool fans heart broke when Chelsea, through their Russian owner Roman Abramovich managed to break the British transfer record in January 2011 by signing Spain's best striker at the time. Torres arrived with expectations being sky high, and unfortunately that managed to get the better of him taking his confidence for a toss. What followed was 110 appearances with just 20 goals to show before the management brought his career with the Blues to the halt by loaning him out to Milan. His career at the Bridge can best be summed up through the open net which he missed after skipping past defenders and De Gea against Manchester United in a league game.

1.) Ali Dia (Free Agent for Southampton in 1996)
In 1996, then Southampton manager Graeme Sounness received a call from someone claiming to be former world player of the year George Weah. The man claiming to be Weah tipped Sounness of his "cousin", a Senegalese footballer called Ali Dia. Interested, Dia was signed for a one month contract. It was only later on that it was realized that it wasn't Weah who had been on the phone and that his cousin had never played for Senegal or for Paris Saint Germain as it had earlier been claimed. Realising that Dia wasn't the best of players on the pitch either, he was later released but this specific transfer ranks as the stupidest ever transfer because of how the Southampton Management was made to look like a complete fool. 1996 year will clearly be one that the whole of St. Mary's would want to forget.