Jack Grealish is one of the most promising players in the English camp and had turned out to be a fan favourite in Euro 2020. Despite his amazing quality, Gareth Southgate did not give him a lot of playing time which had touched the supporters on the wrong nerve. Although Southgate received a lot of hate because of this matter, the English coach stayed adamant on his decision and has been only playing Grealish as a substitute in the tournament.
He is currently the captain of Aston Villa and plays as the attacking midfielder and occasionally one of the wingers of the team. The 25-year-old English player has been playing some amazing football this season and has helped his team turn out to be one of the title contenders of this season. The club which finished in the lower mid-table last season defeated Liverpool 7 goals to 2 early on in this season. Jack Grealish has played a massive role in the club's recent success and here are 10 interesting things you need to know about him.
IRISH HERITAGE
Jack Grealish has Irish ethnicity. Although he was born and brought up in England, he has deep Irish roots as his Grandparents were Irish. When he was 14, he started playing for the Republic of Ireland and joined the u17 team. He also won u17 player of the year of Ireland in the year 2012. Grealish said that when he was a kid, he always thought that Ireland was the better team for him and he explained his early years in their squad by saying, "It just felt right….it was fun."
JOINING ENGLAND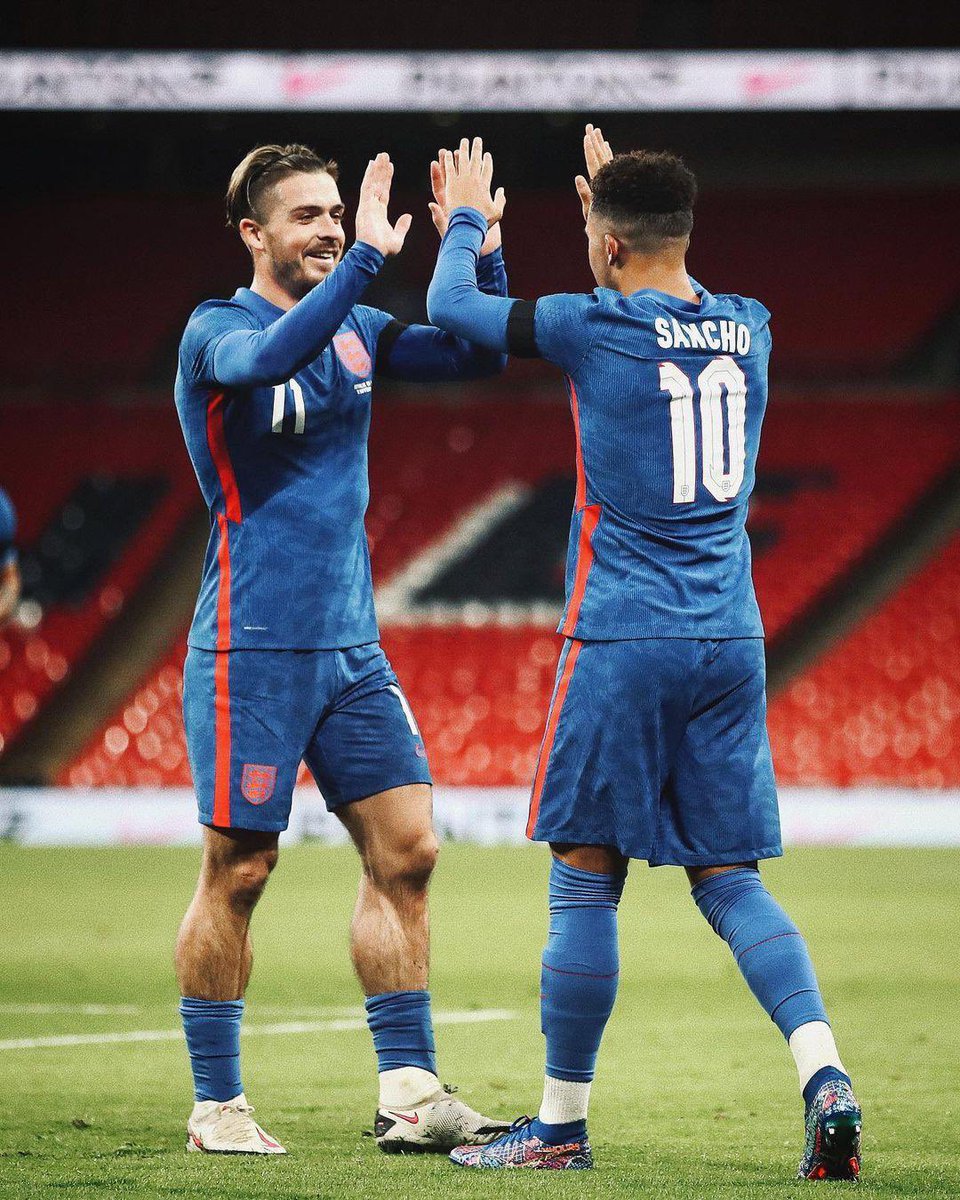 Although he initially started playing for Ireland, he later joined the star-studded English squad. England had always been interested in the talented youngster and invited him for their u16 trials when he was playing in the u15 Ireland team and later was also invited to join the u19 England team. But after reaching his senior level, in 2016 Grealish decided to join the England side. He said, " Ever since I was a kid, I am English, my family is English, it was just my grandparents who are Irish, but then as I got older I felt like I could get into the England team and get into the senior team and now here I am." He recently made his international debut for England against Denmark and also played well in the Euro Group stage qualifiers. He in the coming years, is going to be one of the top players of the national team and is also going to represent his nation in the 2022 World Cup.
DIEHARD ASTON VILLA FAN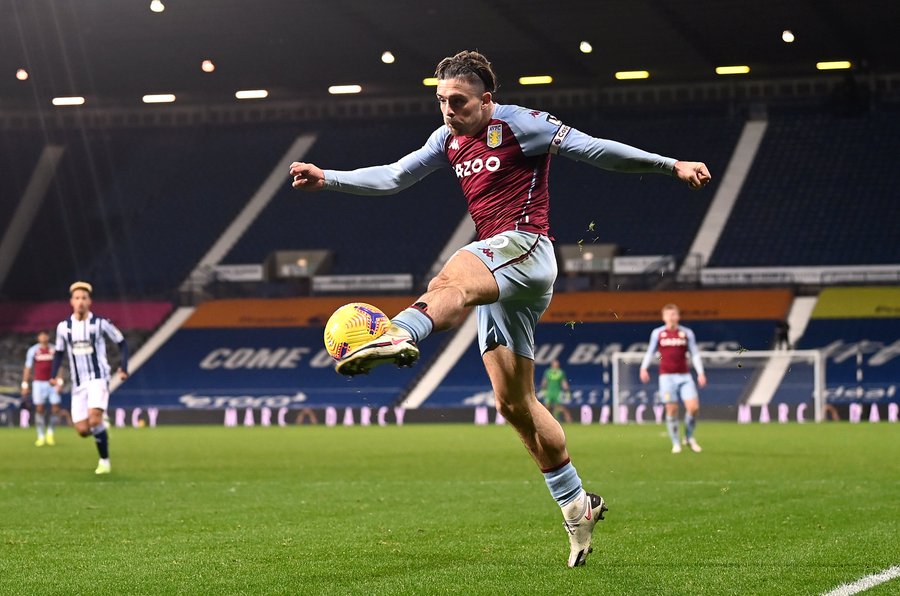 Grealish was born to a football-loving family and huge Aston Villa fans. They had the season pass to the club's game ever since he was 4 years old and he has been playing for the youth squads throughout his childhood. He was lucky enough to get a trial for the club when he was 6 and rose through the academy ranks throughout his time there until he was called to the senior side in 2012. He became the captain of the side in 2019 after he helped the club to get a promotion to the Premier League. His name will surely go down as one of the greatest players in the club's history.
PROFESSIONAL DEBUT
In 2014, he was sent to Nott's county on a youth loan from Aston Villa. Here Grealish played his first professional game in which he won against MK Dons. Later he scored his first goal against Gillingham where he dribbled past three defenders and smashed the ball into the top right corner. During his time in Nott's County, Jack scored 5 goals and 7 assists in 38 appearances. Grealish made his Aston Villa debut in 2015 in the third round of the FA Cup against Blackpool. He also played a huge role in the FA Cup semi-finals against Liverpool, contributing to both the goals his team scored and helping them advance to the finals.
HIS TIME IN VILLA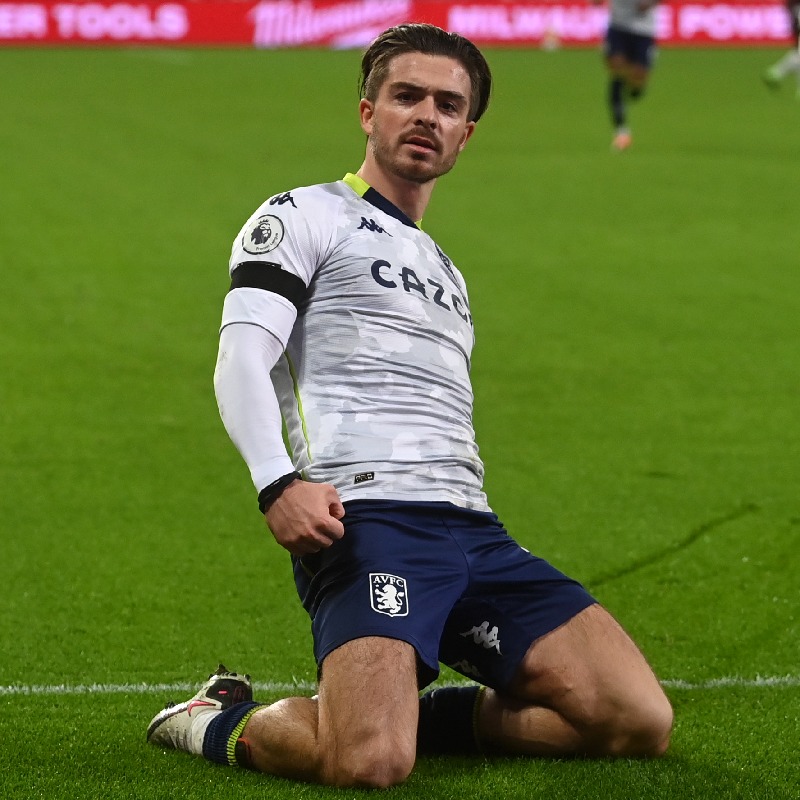 2015/16 season was horrible for Aston Villa, they finished last in the league and were relegated to the first division. Grealish had played 20 matches in the league that season and he lost all of them creating the record for the worst season in League's History.
Grealish was the captain of the club from March 2019. Aston Villa made a record winning streak of 10 games in a row which gave them a place in the playoffs after which they got promoted to the Premier League again. Grealish has been playing top quality football and it is said that he is in the form of his life this year. Aston Villa is currently 7th in the league and if they keep playing as they are now, the club can have the chance to play in the European tournaments.
FAMILY MAN
Grealish loves his family, he lived with his parents till 23 and only moved out of his parent's house 2 years ago. He has two brothers although one of them died when he was an infant when Jack was 4 years old and he has two sisters. One of his sisters suffers from cerebral palsy. Despite this illness, his sister has a great personality and makes Grealish and the family really happy. Grealish himself said, "She's full of energy and makes everyone laugh all the time. Having someone like her around all the time is incredible."
THE NEXT GAZZA
Grealish wants to be the next 'Gazza' for England. Paul Gascoigne also called as Gazza, was an English attacking midfielder and is said to be the most naturally talented English player of his generation. Gazza had a great passing and finishing ability and used to set some beautiful plays for his teammates. He had pace, balance and an amazing ball control making him the perfect all-round player. Grealish's style of play resembles how Gazza used to play and the fans are hoping that the 25-year-old will play for England in the future as Gascoigne did in the past. Grealish himself said in an interview that he is honored to be compared by a legend and will do his best to live up to his idol.
"As you get older, you learn you are a hero to a lot of people and you are a role model. I've got to take it in my stride, and I'm just loving my life."

Could Jack Grealish be England's next Paul Gascoigne? 🏴󠁧󠁢󠁥󠁮󠁧󠁿

— Sky Sports (@SkySports) November 19, 2020
HE IS SUPERSTITIOUS
The Birmingham player is highly superstitious and believes in traditions while playing football. It has been observed that he only wears tight shorts, low stockings and also kids sized shinpads while playing. He said that it is superstitious and also helps him move better and control the ball at his will. In 2019 Grealish led Aston Villa to Premier League promotion wearing a pair of old torn boots only because he felt that they were lucky for him. He said that he had scored a few goals and assists with that and he felt good about it.
Jack Grealish wore his lucky boots today to help Aston Villa back into the Premier League 👟 pic.twitter.com/i90hL2HsIg

— ESPN FC (@ESPNFC) May 27, 2019
FUN LOVING CHARISMA
Grealish loves to have fun while playing, his movements with the ball are smooth and tidy and it is easily visible that he is having the time of his life while playing football. This even helps his teammates by boosting their morale and the whole team ends up playing freely as they are confident that their captain knows what he is doing. Although it's great to have fun on the pitch, it has a negative impact on his reputation off the ground. He has been spotted at late-night parties in his initial years which have also resulted in him getting banned by the club for a few games and training sessions. He was seen in a picture inhaling nitrous oxide once and he was also present in a hotel party which was shut down by the police.
He also loves to play FIFA, as most youngsters do and he even won against James Maddison in the finals of the ePL FIFA tournament conducted by sky sports.
HIS FUTURE
Jack Grealish is a player wanted by a number of huge clubs. He has been doing amazing this season and also got selected in the England squad. There is going to be a huge transfer battle between the Premier League Giants for the youngster's signature. Manchester City has been keeping an eye on Grealish since last season and even Manchester United and Liverpool have joined the race in order to strengthen their offense. With the Transfer Period around the corner, it is a tight situation for Aston Villa, will they cash in on their star man or will they keep him for more seasons. Grealish himself has been a huge fan of Villa and might not leave the club, but chances are he will join a better club to improve his game. Although Grealish owes his career to Aston Villa, he might need a change to grow as a player.