Joan Laporta has won the Barcelona Presidential elections by a landslide. Out of the 3 participants, he was always the favourite candidate as he is loved by both, the fans and the players. He has already held the post in the past as he was the back in the golden days from 2003 to 2010 and Joan Laporta's love for Barcelona couldn't keep him away from the club for too long. As we all know Barcelona is kind of in a vulnerable state right now and Joan Laporta has vowed to turn things around for them. According to us, here are 10 things Joan Laporta should do to get Barcelona back in the game.
1. GET MESSI TO STAY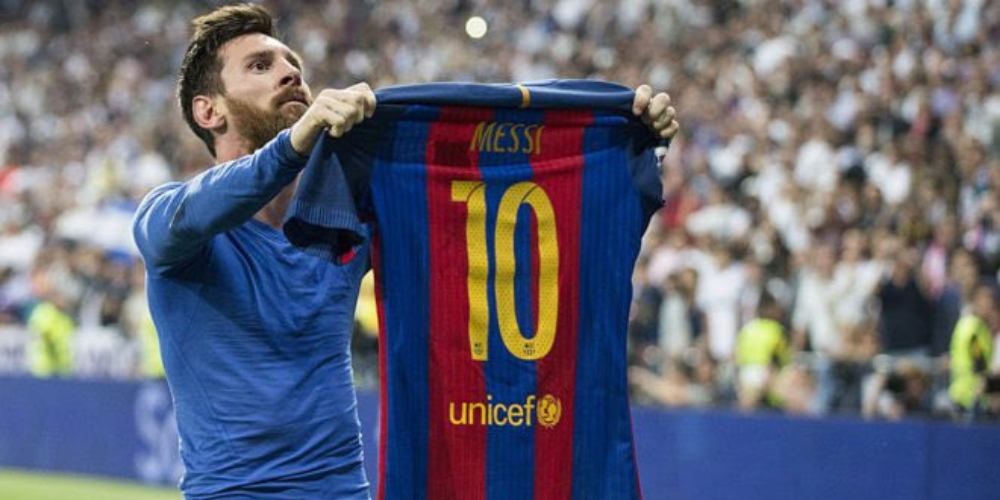 Messi started his career playing for Barcelona under Joan Laporta and the President definitely wants Messi to end his career at Barcelona too. Joan Laporta has tested in many interviews that his main agenda would be to get Messi to stay at Barcelona and we think Laporta would be able to pull it off. Messi himself has hinted that he wanted Joan Laporta to win the election which can mean there are high chances of him staying.
2. GET OUT OF BANKRUPTCY
Barcelona is on the verge of going bankrupt. They have a 1.2 million debt because of the high wages they give their players. They owe money to major European clubs and even to their own players themselves. Joan Laporta was heavily criticized for the way he handled club financials back in his first term as president. The financial conditions of Barcelona are definitely going to be a challenge for him and his team. The club stated that they will sort the situation out by June, so we believe that's the deadline for Laporta.
3. REVAMP THE MANAGEMENT AND THE BOARD
Gràcies per la vostra valentia i compromís per afrontar aquest gran repte. És un orgull compartir aquest camí amb aquest equip directiu. Junts res ens podrà aturar.

💙❤️#EstimemelBarça pic.twitter.com/yHyOhyAxpx

— Joan Laporta Estruch🎗 (@JoanLaportaFCB) December 18, 2020
Barcelona's image has been completely battered after the BarcaGate scandal. Last week, Ex-President Bartameou and a number of senior management officials of the club were arrested over financial issues. This has clearly showed the world that there are some serious issues in the management of the club. Joan Laporta needs to get things in order because the management and board directly affect all aspects of the club.
4. FIX THE BACKLINE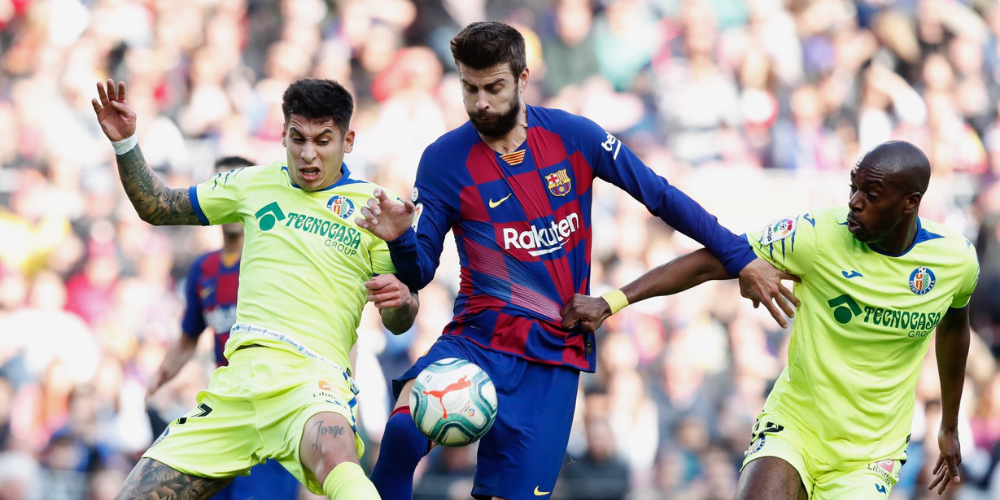 Barcelona's defense needs to have some major changes if they are looking to do well in the coming seasons. Jordi Alba and Pique are going to eventually retire or leave soon and all the replacements that Barcelona has left with it are inexperienced kids. Laporta is looking to get Gaya from Sevilla which is a good start but they need to bring in a lot more players if they want to have a good squad depth. We believe that they would have been doing a lot better if only they had some experienced players in the back.
5. ESPAI BARCELONA COMPLETION
🔵🔴 ESPAI BARÇA
Where dreams are bigger pic.twitter.com/0uMq9VS8fq

— FC Barcelona (@FCBarcelona) October 20, 2018
The project of rebuilding Camp Nou, Espai Barcelona was initiated in 2014 but it seems like there isn't much progress. The fans have been kept in dark about the problems Barcelona is facing regarding the project. Recently Barcelona stated that it's going to take them 1.5 Billion more in order to complete the project. They are Bankrupt and are trying to finish the project in 2 years. We believe Joan Laporta has to come out and clarify the whole situation to the fans. He will also have to make some tough decisions regarding the project.
6. GET IN A REPLACEMENT FOR SUAREZ
Suarez's transfer was bit of a shock for everybody. His abrupt departure didn't even let Barcelona buy a replacement for him. The fans were waiting for the club to buy in the winter transfer window but they didn't even make a single signing. Currently, they have been playing Brathwaite which means they desperately need someone else. Joan Laporta is hoping to sign Haaland as the replacement for Suarez but the Norwegian kid is in high demand and Barcelona is most likely not going to get hold of him. There are reports that Sergio Aguero of Manchester City is another Transfer that can happen in the Summer for Barcelona.
7. FORM A SOLID TRANSFER STRATEGY
Barcelona's squad has horrible depth and that is the reason why you will see a lot of players constantly getting injured or tired. They always buy players playing the positions they don't need. We don't know exactly what are the factors behind this horrible transfer strategy but it needs to change. Joan Laporta has to sit down with the board and the manager to analyse the squad thoroughly and buy players that they actually need. They need to amplify their backline and get a good goal-scorer.
8. IMPROVE THE YOUTH ACADEMY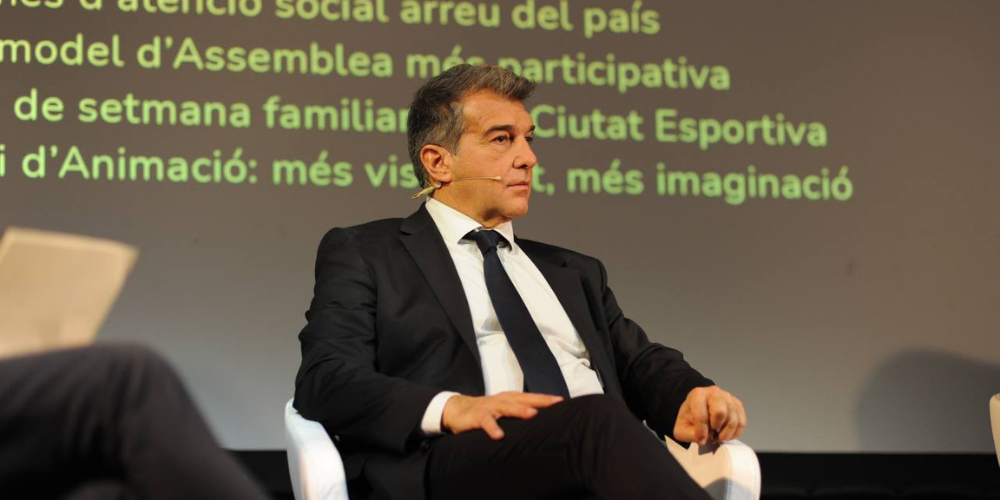 Barcelona's youth academy, La Masia, has produced a number of players who have ended up becoming legends. Puyol, Xavi, Pique, Fabregas, Iniesta and also Lionel Messi. A youth academy that was so good a few years ago has nothing to show for right now. It's not that there aren't any talented youngsters in the camp, the management of the academy is in shambles right now and it needs to be revamped. We believe that Joan Laporta should definitely fix the youth system of Barcelona if he wants to see another Messi rise through the ranks in future.
9. GET A LONG-TERM HEAD COACH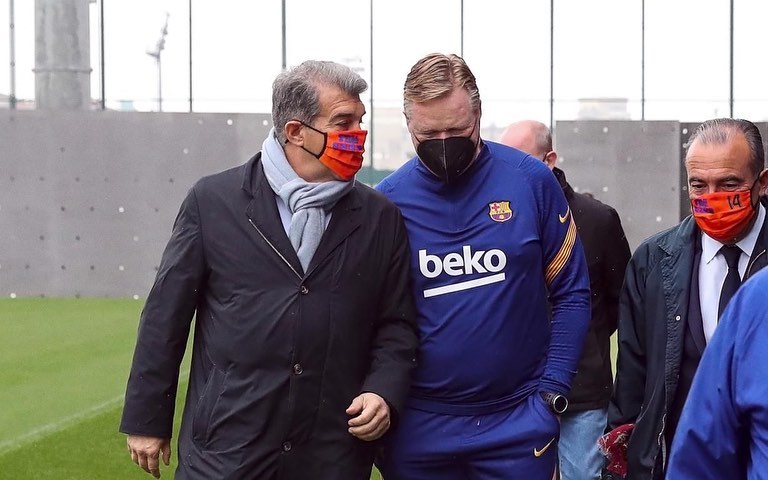 Barcelona has been struggling with their managers for a while. Ever since Luis Enrique left the club, Barcelona has hired managers only temporarily rather than thinking about the long term. Juan Laporta will have to review a lot of candidates and select a manager that will give them glory for many seasons to come. Xavi seems like the perfect option although he isn't a fan of Juan Laporta. Xavi was backing the second candidate, Victor Font in the elections and hence he might not joining Joan Laporta's Barcelona. There is also a probability of Ronald Koeman staying for a couple more seasons. If Barcelona somehow win the La Liga title, Ronald Koeman will probably continue to lead the Catalan Club.
10. FIND A REPLACEMENT FOR MESSI
Since Joan Laporta has joined, the chances of Messi leaving has been minimised but it isn't final yet. With a number of European clubs ready with a bid, Barcelona might lose the Argentine Goat and hence they should start looking for a replacement for him right away. Manchester City's Phil Foden has been rumored to move to the Catalan club so he might be a good replacement Joan Laporta could go for. Jadon Sancho can also be an amazing signing who can fulfill the role Messi has been playing. There are a lot of potential transfer targets and we don't know which one will be the best. What we do know is that Joan Laporta should buy a replacement for Messi as soon as Barcelona can or else they will be having problems in the next season too.