Very often, young defenders tend to lose their cool and always want to rush into things, or by defining their success by the club they play for. Chris Richards' career, then is a case study of the exact opposite. Joining FC Bayern at the age of 18 in the 2019-20 season, he went on loan to Hoffenheim. Of course, breaking into the Bavarians' team is no mean feat. Richards realised this. Instead of having the tag of playing for a big club, Richards went for first-team games. Now he joins Patrick Vieira's exciting youth revolution at Crystal Palace.
Chris Richards made his senior Bayern debut at the end of 2019-20 season and featured regularly in the first half of 2020/21. These appearances came against Schalke on Matchday 1 and RB Leipzig on Matchday 10, as well as starting and providing an assist for Robert Lewandowski on Matchday 3 against Hertha Berlin. Chris Richards was on his way to cementing his place as a first-teamer but more games would aid his development. With this view, he was sent on loan to Hoffenheim.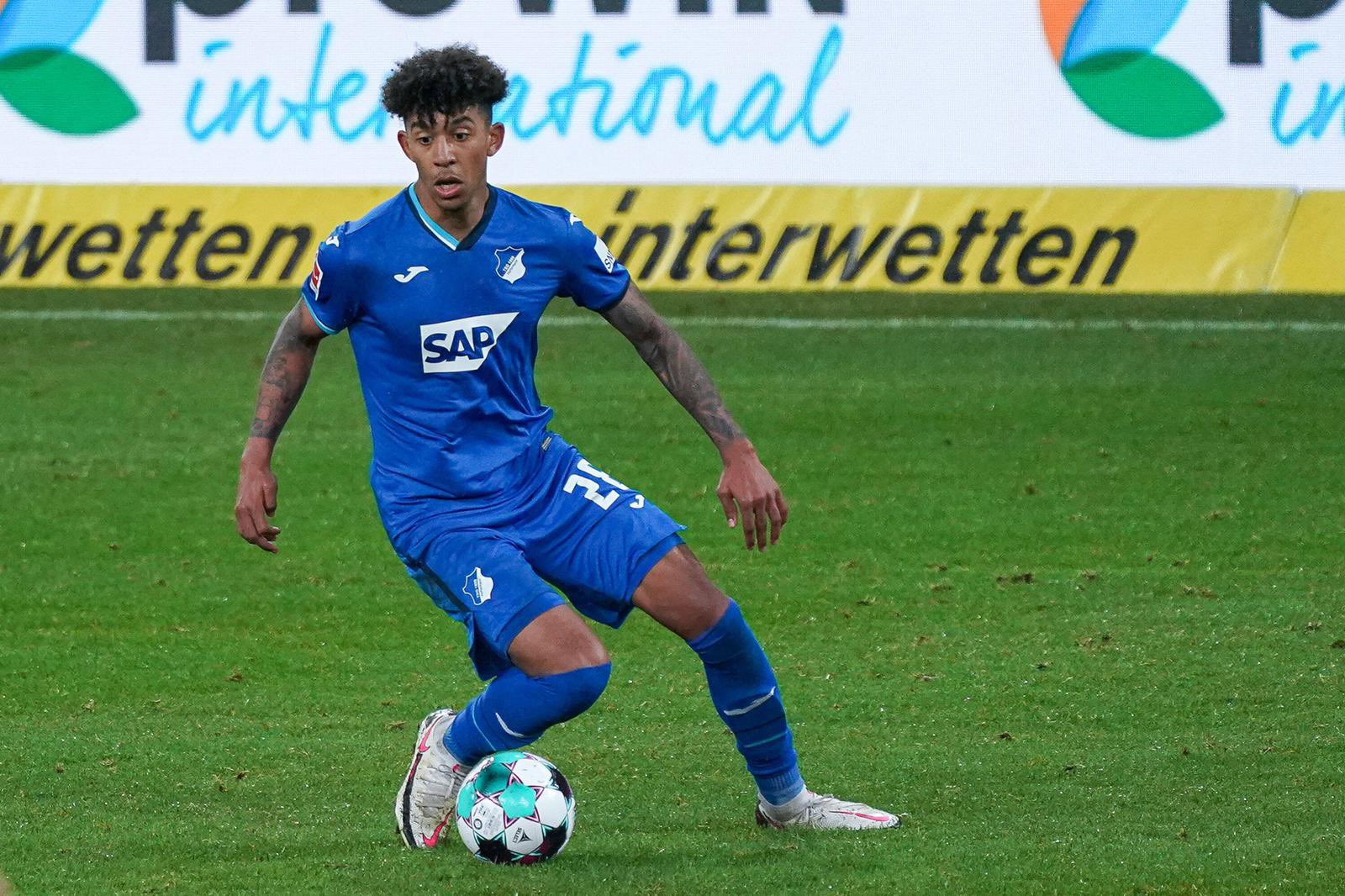 His loan move from Bayern Munich to Hoffenheim was a win-win situation for all involved. The player impressed so much that Hoffenheim took him back on loan. In return, Bayern now have the cash from selling a player with proven Bundesliga experience. For Chris Richards, he now has a chance to work under the keen eye of Patrick Vieira in the most challenging league in the world.
Chris Richards- Career so far
Chris Richards, then of FC Dallas, spent 10 days on trial at Bayern in May 2018 as part of an academy agreement between the two clubs.
The centre-back, who stands at 6'2", impressed the coaches sufficiently to be handed a one-year loan deal at the start of July, and less than two weeks later he was thrust into Bayern's first-team, playing the final half-hour of the German champions' 3-1 win over Paris Saint-Germain at the age of 18 years, three months and 24 days.
Impressive performances against Juventus and Manchester City followed, and the future already looks bright.
"Seeing Chris go through the ranks here inspires us." 🇺🇸

Before beginning his loan with Hoffenheim, @eastmamba caught up with the six @FCDallas players training with @FCBjuniorteam to share his FC Bayern experience. 🔴⚪#MiaSanFamily pic.twitter.com/0E7yAUvrr7

— 🇺🇸 FC Bayern US 🇨🇦 (@FCBayernUS) February 6, 2021
In total, the now 22-year-old made ten Bundesliga appearances for Bayern. He also became a full USMNT player at the end of 2020, debuting for Gregg Berhalter's side in a friendly against Panama in November.
In an interview with Kicker, Richards said both he and the Bayern coaching staff were happy with the amount of playing time he got on loan at Hoffenheim.
"I am in touch with coach Hansi Flick and (Bayern are) happy with my development and want me to continue this path to prepare myself for next season in the best possible way."
Very excited to be joining @tsghoffenheim for the rest of the season !! Ready to give my everything for this club and then fans 🔥 Let's get it ✊🏾 #ykn pic.twitter.com/hrTRFCx873

— chris richards (@eastmamba) February 1, 2021
In terms of Chris Richards' career, he will now get the opportunity to make regular appearances in the Premier League on a consistent basis.
He has yet to experience this in his career as he has spent most of his time playing for Bayern's second team. Richards will have the chance to impress the Crystal Palace coaching staff as he will be able to show what he can do in the Premier League on a regular basis.
After some seasons floundering in the mid-table, Crystal Palace have refreshed their squad with upcoming players and a manager who are both looking to prove themselves. As a result, last season was one of the most exciting ones in Palace's PL history.
At just 22, he still has plenty of development ahead of him and he could very well be a key player for Crystal Palace in the future.
Chris Richards stats
Chris Richards' stats, at first glance, tell of a player who loves the art of defending. In an age where more and more defenders are ball-players first and defenders second, Chris Richards ranks among the top one percentile of players in his position for blocks and aerials won (2.62 and 4.75). As a last line of defence, Richards can be relied upon to provide adequate defensive cover.
However, that does not mean he lacks in the more "modern" defensive qualities. Richards is also in the top 10 percentile of defenders for "Non-penalty xG", assists and "Non-penalty goals+assists". He is capable of playing line-breaking passes from defense, while also being able to carry the ball forward himself.
Bayern Munich and #USMNT breakthrough defender Chris Richards shares tales from his first U.S. camp experience, the response his decorated club teammates gave him upon his return and his outlook for a young U.S. team with @brianstraus https://t.co/Kt9e3kvywW

— Sports Illustrated (@SInow) December 2, 2020
Beyond the numbers
Although Chris Richards is not yet the finished article, he cites the need to "play through mistakes" and improve on his "speed of play" – he also knows his own quality:
"I bring a certain level of calmness and level-headedness," said the 6'2" defender. "I analyse stuff before it happens. I can anticipate really well on the field, whether it's blocking out a passing lane or spotting a ball before it happens. I'm really good at that.
"One thing I do really well I think is my athleticism. I'm pretty fast and I'm tall. I can jump high and go side to side. I have pretty good headers; I can chase down an attacker if I have to. I cover a lot of ground pretty quickly."
Crystal Palace will believe that he will become an established senior star for them, already being a starter for a Bundesliga club. However, they might need to be patient with him. Since it's a new league under a new manager, Richards might need some time to adjust to the new surroundings.
Club legend Lahm, who went on to captain Bayern to Bundesliga and Champions League glory while also getting his hands on the World Cup trophy as Germany skipper, was loaned to Stuttgart between 2003 and 2005.
He went on to take in 517 appearances for Bayern, with a standing established as an all-time great full-back.
In more recent times, versatile Austrian defender Alaba has spent time with Hoffenheim, before going on to become the bedrock of multiple teams that won domestic and continental titles.
Richards will be hoping to follow in those illustrious footsteps. Although his route is having a detour at Crystal Palace.
Sule, after all, came through the ranks at Hoffenheim before joining Bayern in 2017, while fellow Bayern teammate Serge Gnabry also had successful loan spell at the club before returning to Munich and establishing themselves in the first team.
As an established breeding ground then, Hoffenheim's credentials are without question. Now the task is to ace the Premier League.
What makes him special
In addition to honing the physical, technical and tactical requirements to succeed at Bayern, Richards also appears to have understood and mastered the elusive key ingredient that is a must for anyone at the Allianz Arena – the so-called 'Bayern gene'. That is to say, the mentality to cope with the pressure that inevitably comes with the top-level sport.
His quote during his time on loan at Hoffenheim from Bayern speaks volumes about his mentality.
"Hopefully next year I want to start getting some minutes on the field with the first team," he told the Underdog Soccer Podcast.
"There are still centre-backs here who are world-class. I'm not taking anything away from them, but I think it's time for me to start getting my shot at showing people what I have and hopefully one day becoming a Bayern legend."
Of course, he couldn't establish himself at Bayern, but opting for a move to a less illustrious club to prove his credentials solidifies his winner's attitude. That winner's attitude is something that his international side, USA, also stand to benefit from.
"For the national team I want to be part of the team that helps in qualifying," he said. "I want to qualify for a World Cup. I definitely want to be a part of that team.
I'm getting to a point in my career where getting into the USMNT is something I can accomplish and something I wish to accomplish. I know 2026 is where I want to be a main player for the team, but hopefully 2022 is something I can strive for and be a part of. We want to show we're better than our past."
Richards is ahead of his timeline in this regard. Having already made six appearances for the national team, USMNT have also qualified for the World Cup. A good World Cup showing could be the launchpad to a career at the elite level.
Chris Richards transfer news
Chris Richards was swift to take on board the exacting demands of the position at Bayern, where he was expected to be more than merely a destructive presence: "For a centre-back they want a few things: precision and experience. You're the quarterback of the team. You're defending against the other team's most talented players. You need to know what to do at the right time."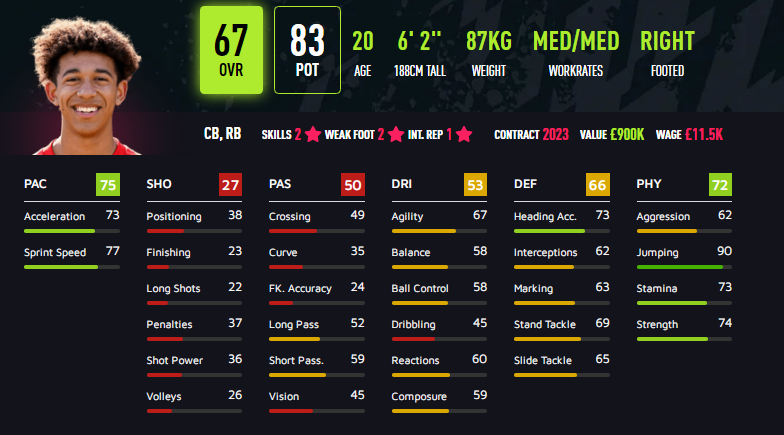 These are also the traits that should endear him to Crystal Palace fans. The Eagles play a more expansive style of football under Vieira. Richards' all-action style and calmness on the ball should complement the skills of existing youngsters at the club perfectly. Although he can play all across the backline, he is most comfortable at CB. Former Chelsea graduate Marc Guehi will be the ideal partner for Richards. He will also face stiff competition from Joachim Andersen.
The USMNT is going through somewhat of a golden age. The likes of Matthew Hoppe, Gabriel Slonina are being led into a possibly new era with Cristian Pulisic leading from the front. Richards stands to be an integral part of this new dawn.