After finishing second in the league and losing the Champions League final by a whisker, Liverpool fans might have been disappointed. However, still, they expected their team to perform at the top level and challenge for all the trophies. However, what has followed in an underwhelming season where the Reds have been relegated from the Champions League round of 16 and are currently eight in the Premier League table, 12 points off the top four.
One of the significant reasons touted for Liverpool's downfall is their minimal investment in improving the squad. And one of the areas where Liverpool have not had a major investment in the midfield. Six out of their ten midfielders are either 29 or above, and while Liverpool have good young options in Harvey Elliott and Curtis Jones, the team need at least one top-class player in the middle of the park.
So, which players could Liverpool sign to upgrade their ageing squad and reclaim their status as a title challenger from next season?
Salah might be having a mediocre season by his standards, but his kits can never go mediocre
Get your hands on Mo Salah's iconic third kit
click here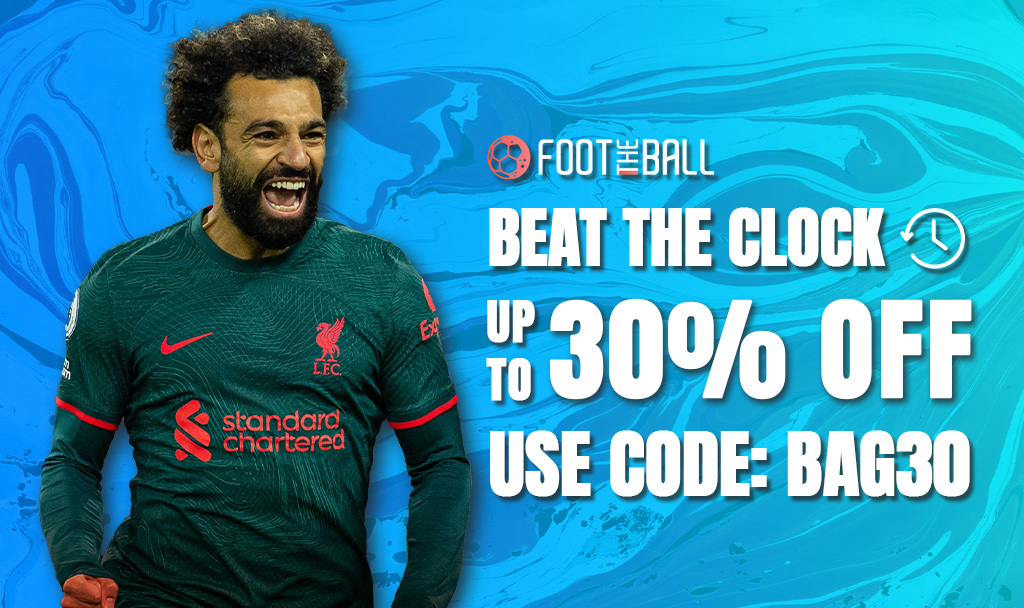 Jude Bellingham- Borussia Dortmund 
While reports have indicated Liverpool currently are not in a race to sign Jude Bellingham, the midfielder would be a dream signing for Liverpool. The 19-year-old midfielder has blossomed from a talented youngster to one of the best players in world football at Borussia Dortmund.
This season Bellingham has played the best football of his career and has helped Dortmund launch a title bid to topple Bayern Munich's dominance. And this is one of the reasons why every top club, including Liverpool, want to sign him. Bellingham would give Liverpool a dynamic presence in the middle of the park and a statement signing to show that Liverpool are there to win every possible trophy.
Jude Bellingham has 𝐫𝐮𝐥𝐞𝐝 𝐨𝐮𝐭 Manchester City, PSG and Chelsea as potential destinations.

Bellingham wants to play for a prestigious club with values like 'passion, honor, and reputation', rather than money. [@BILD] pic.twitter.com/7UZgeYRHLg

— Liverpool News (@LFCVine) April 12, 2023
Orkan Kokcu- Feyenoord 
If Liverpool are looking for a cheaper alternative, then Eredivisie star Orkan Kokcu is a great signing. A product of FC Groningen youth academy, Kokcu has made impressive improvements in his short career. In fact, at the start of the 2022-23 season, he was made captain of the first team despite being only 21 years.
Kokcu, like Bellingham, is a man who rarely gets outplayed in the middle of the park, which is what Liverpool are looking for in a midfielder. On top of that, he also has leadership qualities which means he could take the mantle from Jordan Henderson for at least in the midfield.
Florian Wirtz- Bayer Leverkusen 
After being sidelined for nine months due to a Cruciate Ligament Rupture, Florian Wirtz returned like a star. In the 688 minutes he played post the 2022 FIFA World Cup, he scored one goal and provided six assists. This gives him a goal involvement every 98 minutes, an impressive feat for a player returning from a severe injury.
And his creativity will be a big boost for Liverpool, who have their players struggle to create chances from the middle of the park. However, like Bellingham, Wirtz won't come cheap, and it will also involve Liverpool going toe-to-toe with other clubs who also will be looking to sign the talented teenager.
🥇| Liverpool are monitoring Bayer Leverkusen's Florian Wirtz, with Jurgen Klopp a big fan of the attacking midfielder. [@FabrizioRomano] pic.twitter.com/4ZIcjuLtdB

— Anfield Edition (@AnfieldEdition) March 23, 2023
Read more:
Youri Tielemans- Leicester City 
One of the significant problems Premier League clubs face when signing a player from other leagues is whether he can adapt to the pace and physicality of the league. As a result, we have repeatedly seen a top player from another league fail to make an impact. This is where Liverpool could look to sign a midfielder who has proven his mettle in the league for years, such as Youri Tielemans at Leicester City.
The 25-year-old has been a mainstay in Leicester's midfield and is now more than ready to take his talents to a top club. Not only will Youri Tielemans bring loads of experience, but also the steely presence that Liverpool have sorely missed this season.
Youssouf Fofana- AS Monaco
Youssouf Fofana emerged as a surprise name in Didier Deschamps' 23-man squad for the 2022 FIFA World Cup. However, he has shown that he is more than ready to compete at the top level. Fofana has been the leading man at AS Monaco and, as their defensive midfielder, has helped them challenge for the top-four spot in Ligue 1. 
Fofana can be the perfect successor for Fabinho, who also played at AS Monaco. Fofana will come cheaper than other alternatives and offer Liverpool a brilliant presence in the middle of the park for years.