One of the hottest managers on the market right now is Paulo Fonseca and a number of English clubs are seeking his services ahead of the 2021/22 season. He was sacked by AS Roma a few weeks ago because of a disappointing end to his campaign.
That is however doing a disservice to Fonseca who performed well with Roma. His side suffered a huge injury crisis in the second half of the season but still managed to reach the semifinals of the Europa League. They lost out to Manchester United only with the odds stacked heavily against them.
Paulo Fonseca may have a Rome sized blot on his CV but he might just be the perfect man to lead Tottenham to at least a top-4 spot. Even if Spurs do not sign him, Fonseca is destined for a good managerial career.  Here are 10 things you need to know about the Portuguese Tactician, Paulo Fonseca.
1. THE MASK OF ZORRO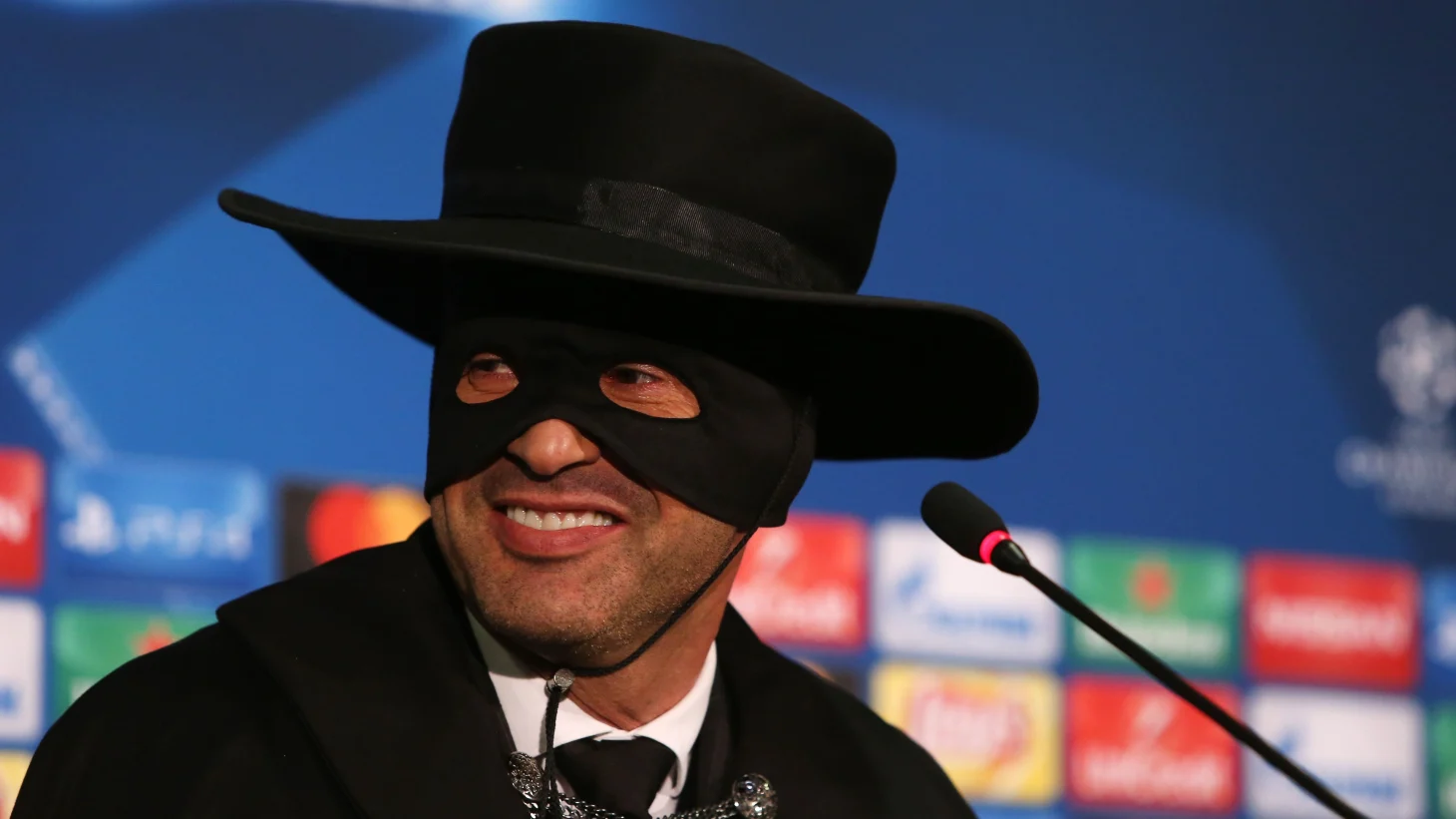 In 2017, Paulo Fonseca led Shakhtar Donetsk to the knockout stage of the Champions League after beating Manchester City 2-1 in the last matchday. Paulo Fonseca had placed a bet with one of the club's directors that if his side beat Manchester City, he would attend the press conference wearing a costume of the lead character of an American classic film, Mask of Zorro. He sure is a man of his word.
2. SOUTH AFRICAN HERITAGE
Paulo Fonseca was born in Mozambique, South Africa in 1973 as the country was a colony of Portugal at the time. He moved to his home country only when he was 14 and that is when his career in football began.
The centre back played 100 games in the top flight in Portugal but was never famous enough to be a prominent name in European Football. He is surely a better manager than a player and we don't blame you if you are unaware of his playing days, no one is.
3. CAREFUL HE'S A HERO
Fonseca started his coaching career at the club he retired as a player,  Estrela de Amadora. He managed their youth teams for 2 years and eventually bagged a job in Desportivo Aves, a third division team in Porto.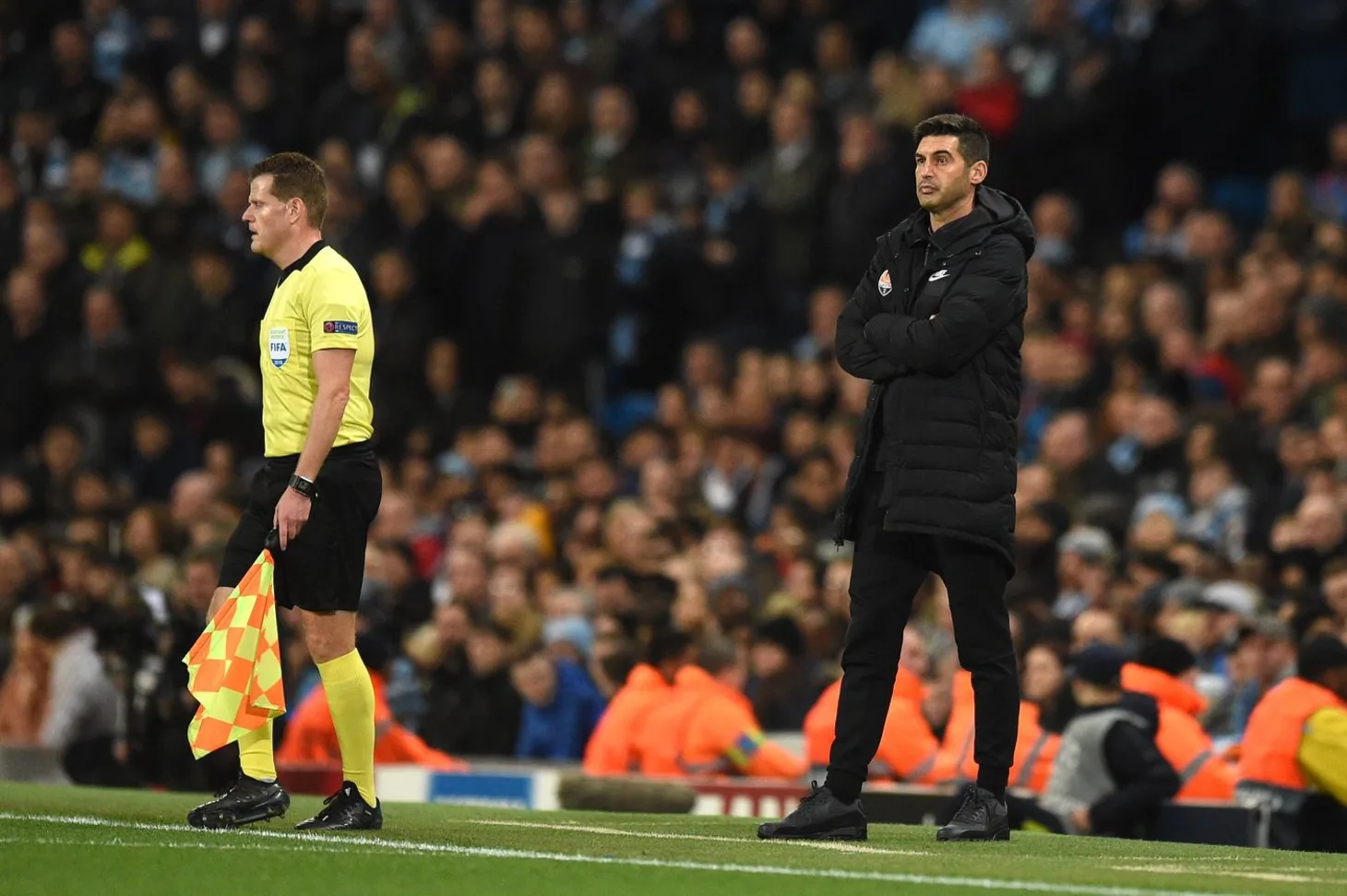 He somehow managed to get their weak team all the way to the quarter-finals of the Portuguese cup two seasons in a row. He even helped them achieve promotion to the second division in Portugal. We are sure the club will be forever in debt to Paulo Fonseca's tenure with them.
4. NO LUCK WITH PORTO
Paulo Fonseca has a weird history with Porto, he joined them as a player but never played a game for them as he was loaned out to smaller clubs in the lower divisions in Portugal. After his playing days were over, in 2013 he joined FC Porto as their manager but had a frustrating spell with the Portuguese giants. He later joined Braga and amusingly beat Porto in the Portueguese Cup Final on penalties in 2016.
5. POPULAR AMONG THE FANS
It is ironic that Paulo Fonseca is completely different from his successor, Jose Mourinho. One of the main issues Tottenham faced last campaign was Jose Mourinho's ego. As we all know Mourinho had problems with almost every player in the camp. This deeply affected their morale and in turn, made the fans unhappy as well.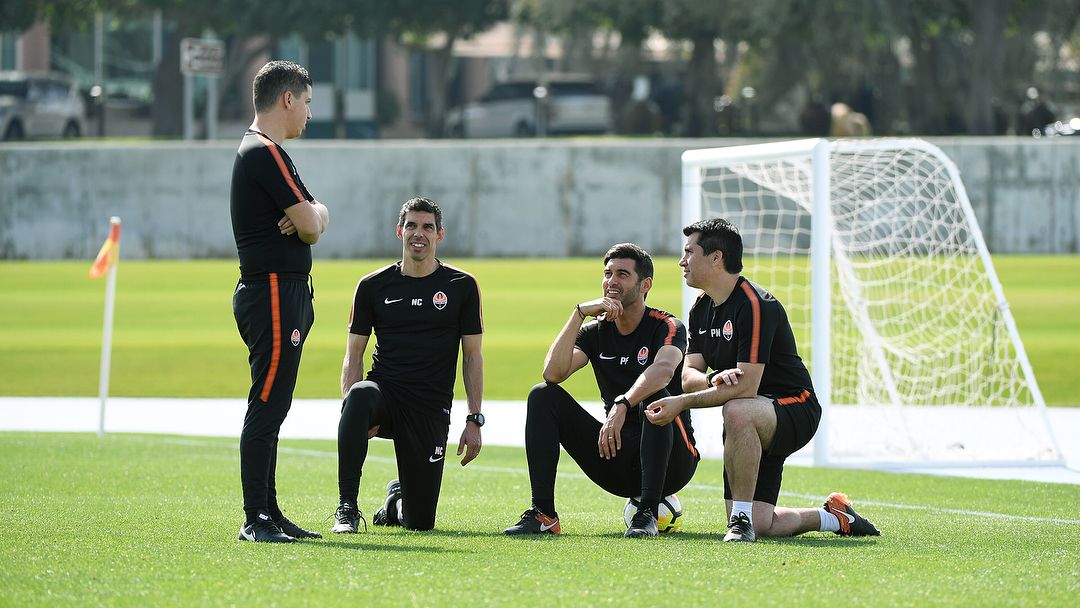 No matter which club Paulo Fonseca has been a part of, he has always been popular among fans. He believes in sharing his passion for football with the players and fans which makes everyone feel involved in the club and keeps the supporters happy. He also keeps the welfare of players in mind and many players have openly spoken about how much they like their leader.
6. UKRAINIAN DOMINANCE
After his spell at Braga, he joined Shakhtar Donetsk and probably had the most successful period of his life. In his three seasons in Ukraine, he got to the knockout stage of both the Champions League and the Europa League and he also won the Ukrainian Premier League for 3 straight years.
He became a hero of the people and also created history at the club by beating Manchester City in the Champions League.
7. LOVES ENGLISH FOOTBALL
Paulo Fonseca has talked about how much he admires English football in the past. He feels it is the best league in the world with the best atmosphere and top quality players and has also said it is his dream to join an English club.
Tottenham isn't the first Premier League club that has approached Paulo Fonseca. Crystal Palace, West Ham and Everton have also been his suitors so it shows that Paulo Fonseca is genuinely trying to get to England and hence there is a high chance he will end up in London. If you too are interested in English football, like Fonseca, then there is no better place for you than the Betway app.
8. HIS COACHING INSPIRATION
Like many in the biz, Paulo Fonseca is also a big fan of Pep Guardiola. He feels Guardiola doesn't follow many conventional practices and is brave enough to do his own thing. Fonseca admires such bold managers and hence he also named Sarri and Jose Mourinho himself.
Being a Portuguese football fan himself, Paulo Fonseca knows how much Mourinho has influenced Portuguese football and hence he looks up to him a lot. 
9. WHAT WENT WRONG FOR FONSECA AT ROMA
In 2020, Roma witnessed a change in their ownership as James Pallotta stepped down and the Houston based Fredrik group took over 86.6 percent of the club. The change in the ownership brought a lot of changes throughout the club and Paulo Fonseca found himself stuck in politics and hence he couldn't focus on his team.
Grazie a tutti! 🙂🙏🐺 https://t.co/lqIsx19tlY

— Paulo Fonseca (@PFonsecaCoach) March 5, 2020
In March this year, Roma lost 2-0 against Parma and the fans were fuming. Paulo Fonseca was unhappy with the referees and VAR so he decided to take a dig at them in an interview. He seemed like he was playing the VAR card as an excuse and he didn't want to admit that Parma bested his star studded squad. For the first time, the fans were not happy with Fonseca and his popularity went downhill from that day.
10. WHAT WOULD SPURS LOOK LIKE UNDER FONSECA
Tottenham were highly interested in getting this man's signature and both the club and the manager had agreed upon everything in personal terms. But due to some financial differences, Spurs decided to look at other potential managers. If Paulo Fonseca had joined Spurs this summer, we believe it would have been the perfect choice for the North London Club.
Paulo Fonseca likes to keep possession of the ball whenever he can. He doesn't like to hold the ball in his defensive third and hence most of the game is played in the midfield. He needs fast players on the flanks and a top notch finisher, so if Harry Kane decides to move, looking for his replacement will be his biggest priority.
A major problem with the Portuguese is that he doesn't do well under pressure. Fonseca is often concerned about the opinion of the fans and hence takes too much pressure on important fixtures. Their 6-2 loss in the Europa League semi final against Manchester United just shows how difficult it is for him to cope with pressure and if he moves to the Premier League, this is something that he will need to improve upon.