People don't usually expect newly promoted sides to fare well in their first season back in the top flight. It takes time for the promoted clubs to build on their momentum and shape their squads good enough to challenge for Europe. The Premier League is arguably the toughest league in the world and to do well right off the bat is extremely difficult although not impossible.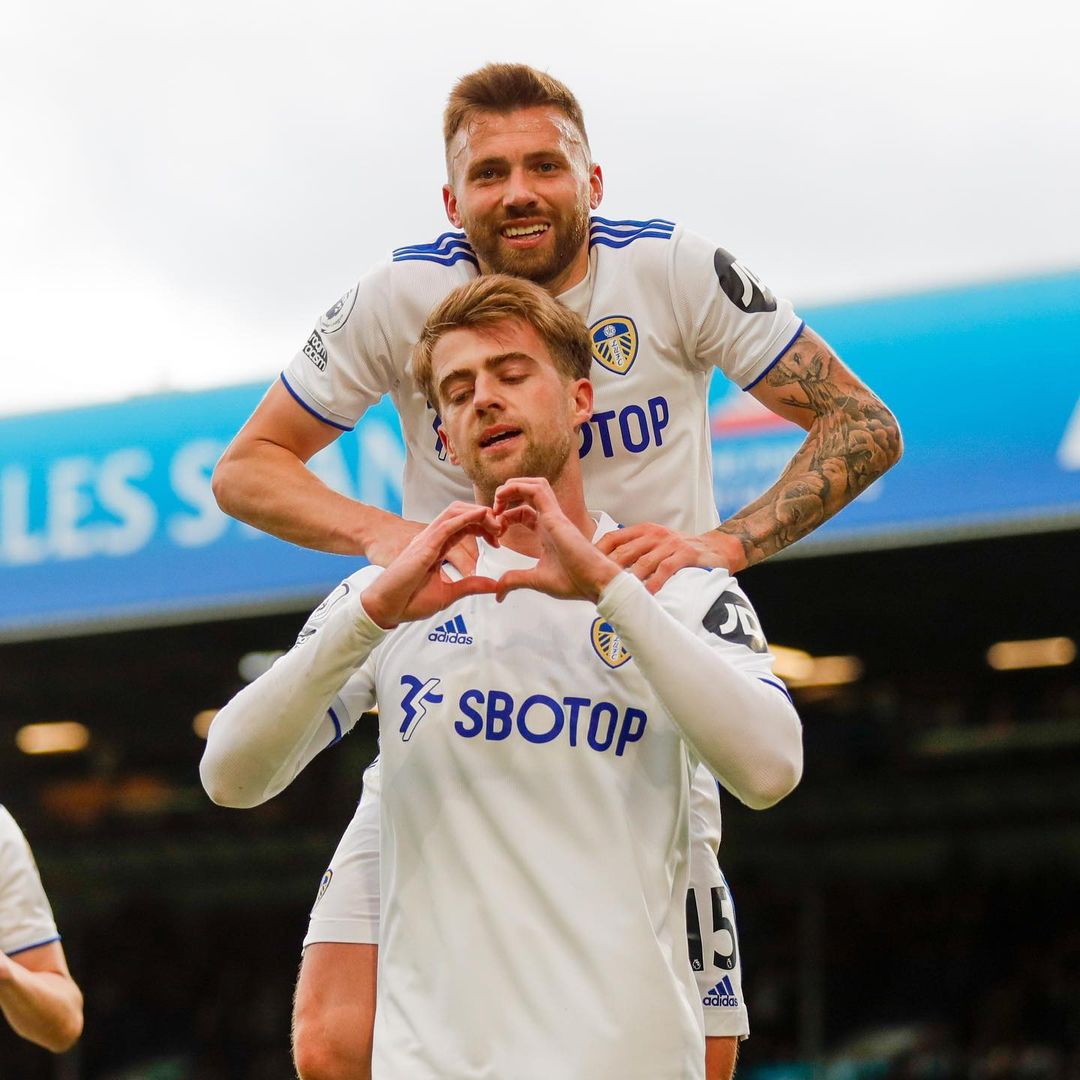 Last year, Leeds United achieved promotion after 16 years and although everyone thought they would be trying to avoid relegation, the club comfortably finished high in the league table. Here are the top 10 clubs who had a wonderful promotion season in the English top flight.
1) NEWCASTLE UNITED (1993/94)
After winning The Championship everybody had high hopes for Newcastle in the Premier League but even then, nobody imagined the Magpies would finish in a Champion League spot. Newcastle finished 3rd in the league with 77 points. They also had the best goal-scoring record of that season thanks to the strike partnership between Andy Cole and Peter Beardsley.
⚽️⚽️⚽️ Cole
⚽️ Clark
⚽️ Beresford
⚽️ Sellars

🗓 #OnThisDay in 1993, #NUFC beat Barnsley 6-0 at St. James' Park en route to the Division One title. pic.twitter.com/NSxzV3eHtZ

— Newcastle United FC (@NUFC) April 7, 2020
The underdogs were dubbed as 'The Entertainers' because of their ability to make even the best clubs in the league look weak. This was Andy Cole's breakout season as he scored 34 goals making him the top scorer and winning the young player of the year award.
2) NOTTINGHAM FOREST (1994/95)
Nottingham Forest followed Newcastle's footsteps the next season as they too finished 3rd in the league. Their success story is quite bizarre since Forest had finished bottom last in the league just 2 seasons before this campaign.
"He has no right… but don't tell @StanCollymore that!"

A classic Collymore goal 👏 #NFFC pic.twitter.com/miAssADtEa

— Nottingham Forest FC ❤️ (@NFFC) January 22, 2021
Their manager Frank Clark joined the club in the summer of 1993 and completely turned things around for the club. Clark signed David Philips, Stan Collymore and many key players who didn't just win them promotion, but also a spot in the Champions League in their comeback season. Collymore scored 22 goals in that season making him the 4th highest scorer in the league.
3) IPSWICH TOWN (2000/01)
Ipswich Town had only qualified for the English top-flight through the Championship playoffs and that is why finishing 5th in the league next season swept the world off its feet. Marcus Stewart had an exciting young squad under him and hence even with no major signings, Ipswitch managed to win 66 points.
Ipswich Town celebrate winning their Play-off Final back in 2000#ITFC #IpswichTown #Playoffs pic.twitter.com/G6BST9d1Z7

— Football Memories (@footballmemorys) August 27, 2020
The team was looking like finishing top-4 throughout the season but unfortunately for them, they missed a spot in the Champions League by just three points. The funny thing about this is that Ipswitch got relegated the next season and have never played in the Premier League again.
4) BLACKBURN ROVERS (1992/93)
Blackburn were the last team to qualify into Premier League's inaugural year and they defied all odds finishing 4th in the league's first year. This was also the year Alan Shearer rose to fame by scoring 16 goals before he suffered a knee injury ruling him out of the remaining campaign.
Alan Shearer in action for Blackburn Rovers #BRFC #BlackburnRovers pic.twitter.com/z7Cr4NuLKy

— Football Memories (@footballmemorys) January 14, 2020
They were the highest goal-scoring team with 68 goals and also had the biggest win record as they beat Norwich City 7-1. Unlike Ipswitch, Blackburn kept their momentum going and after two seasons, they won the Premier League in 1994 ending their trophy-less drought of 81 years.
5) SUNDERLAND (1999/00)
Having lost their opening game by 4-0 against Chelsa, the supporters weren't too excited about the rest of the campaign. However, the Wearsiders managed to pull it around and were 3rd in the table well within the reach of the league title by Christmas. Unfortunately, a streak of 11 games without a win stole a brilliant season away from them. In the end, they finished 7th and missed out on European football on goal difference.
Many happy returns to #SAFC legend, Kevin Phillips! 🎉 pic.twitter.com/EsPj4rcjSB

— Sunderland AFC (@SunderlandAFC) July 25, 2021
Although the club had a bitter ending to their campaign, Kevin Phillips surely loved how things went for him. He scored 30 goals in his first season in the English top-flight helping him win the golden boot of Europe.
6) READING (2006/07)
Reading qualified for the Premier League after setting the record of having the highest number of points(106) in Championship history. After their phenomenal campaign, big things were expected of them in the Premier League and they delivered rightly so. Reading finished 8th in the league with 55 points and were whiskers away from a UEFA Cup spot.
15 YEARS AGO TODAY: Reading signed Kevin Doyle and Shane Long from Cork City for £78,000.

They went on to play a combined 366 games for the club, scoring 110 goals, both being part of 106 team.

Legends 🙌 #readingfc pic.twitter.com/Jy20kAVRe4

— Talk Reading (@TalkReading) June 7, 2020
The strike partnership between Kevin Doyle and Leroy Lita was key to their success as they scored 20 goals for the club together. Unfortunately for them, Reading got relegated in the next season.
7) LEICESTER CITY (1996/97)
Leicester were one of the smallest clubs in England at the time and most of the fans were surprised they even made it to the top flight. Martin O'Neill was at the helm when they achieved promotion and while he was tasked to avoid relegation, he had his own ideas.
Happy birthday to Leicester City Ambassador and Foxes legend, Emile Heskey! 🦊🔵 pic.twitter.com/XVMihDlWeP

— Leicester City (@LCFC) January 11, 2021
Leicester managed to finish 9th in the table with 47 points, but what really makes this season is that they won some silverware. Leicester City won the EFL Cup that year after beating Middlesbrough in the final. This was also the season when a young Emile Heskey got his break and scored 10 goals making him one of the big names in the Premier League.
8) MANCHESTER CITY (2002/03)
Manchester City had hit a new low when they got relegated to the third tier in 1998. After winning promotion to the top flight in 2001, they again got relegated that season but in 2002, they got back into the Premier League and haven't left the division ever since.
#onthisday in 2002, newly-promoted City sign Nicolas Anelka for a then club record fee. #mcfc pic.twitter.com/qDodr3eWIi

— Manchester City (@ManCity) June 6, 2016
In their comeback season, City finished 9th with 51 points under Kevin Keegan who had guided them through promotion. They had signed Nicolas Anelka for a club record of £13 million and his 14 goals that season made him totally worth it.
9) WEST HAM (2005/06)
After finishing 6th in the Championship a year before, nobody placed their bets on West Ham finishing 9th in the Premier League. They were even 4th in the table at one point but even after a bad finish to their campaign they managed to be above many established English clubs.
https://www.instagram.com/p/COkrMGXhOQ6/?utm_source=ig_web_copy_link
West Ham's season would have been a lot higher on our ranking if they had won the FA Cup final against Liverpool. Unfortunately for them, they lost the game on penalties. Marlon Harewood was their main man that year with 14 goals to his name in the league.
10) SHEFFIELD UNITED (2019/20)
Now coming onto a more recent fairytale story, let's look at Sheffield United's magical campaign in 2019. Sheffield won promotion to the Premier League after 12 long years under Chris Wilder. The blades finished 9th in the table after what was a highly competitive season among the mid-table clubs.
https://www.instagram.com/p/CMU2orhg_Mm/?utm_source=ig_web_copy_link
They were chasing Europa League spots throughout the season and had one of the best defensive record in the league having only conceded 39 goals. Dean Henderson, who was loaned in from Manchester United, had a huge contribution to Sheffield's success as kept 13 clean sheets for them. Sadly for them, they have gotten relegated again this season but with the quality they have, they can bounce back into the top-flight in next few seasons.